Letter from the Editor (January Issue)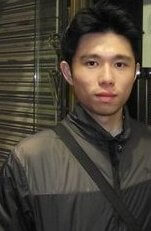 In the January issue, we take you on a visual trip down one of Hong Kong's most popular gathering places for local street artists: Sik On Street in Wanchai.
Specifically, we look at how some local artists utilise interactive public art to raise awareness of and promote dialogue on large-scale urban development.
As domestic violence has escalated in the city, we shed light on the alarming rise in spouse battering against men and the lack of public assistance programs available to them.
Amidst growing public participation in lotteries and lucky draws organised by local companies, we have decided to unearth the potential legal risks of joining unlicensed trade promotional competitions.      
Finally, as the city's craze for liquid nitrogen ice-cream rages on, we look at    whether it is indeed a more eco-friendly alternative to conventional ice-cream as it is claimed to be.   
With the Chinese New Year being just round the corner, we wish our readers an auspicious Year of the Horse!
Editor-in-chief
Brian Yap