Graffitis: The New Bankable Design Trend
The story of an entrepreneur and his eco-friendly business
by Nicole Kwok
Graffiti is often associated with vandalism and rebellion, but with the growing popularity of street cultures, graffiti is now becoming a booming commercial design element, especially for interior design.
"Couldn't say Hong Kong is a place that embraces graffiti as much as in the UK, Brazil, or Germany," said Hannah Smith, director of creative company Graffiti4hire. "But I think more people are changing this by subtly putting graffiti up in interiors, commercial spaces, or on objects meant for marketing use. They want people to see them as aesthetic pieces of arts."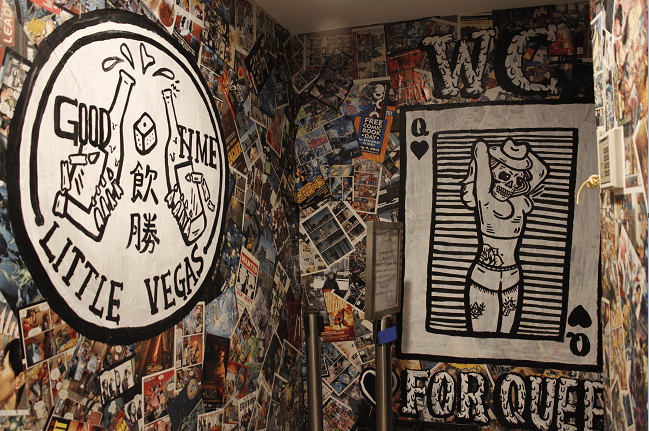 Graffiti4hire is a UK creative company that contacts graffiti artists for customers who plan to have graffitis for their businesses as design solutions. The company launched in Hong Kong in 2014 because they saw growing potentials from emerging popularity of graffitis. Since then, they have hired six local artists and over 100 international artists.
The company's business has 2-3 per cent of steady growth every year. They are planning to do pop up exhibitions for their artists in the future, hoping to showcase their work and attract more opportunities.
"Clients range from restaurants and our commercial spaces to hotels and gyms,"  Smith said.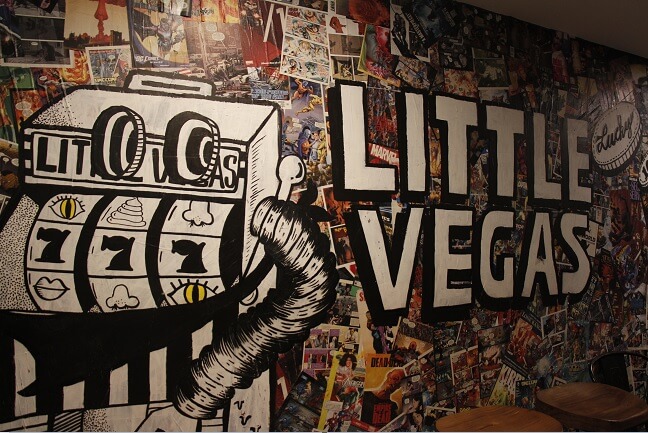 Rocky Lam, owner of New York Diner in North Point, put graffiti on three walls in the restaurant.
"What kind of art could make a statement and create the vibrancy that my restaurant needs?" said Lam. "Then came the idea of having graffiti as my major design element here."
He said the cost of putting up graffitis is at least 20 per cent less compared to other design decorations like brass pipes and lamps that relate to his restaurant's industrial, New York style theme. They help to market his business.
"I think they have their advertising function. Customers will tell me how much they like the wall and will be interested to know the concept behind," said Lam. "The graffiti has kind of become my restaurant's icon and two conversation pieces here."
"The business benefits artists to get to work on commercial projects with interesting companies," said Smith. "These give not just monetary but experiential opportunities."
Local graffiti artist, Pantone C has been doing commercial graffiti work for several years. commercial graffiti stacks up 30-40 per cent of his income.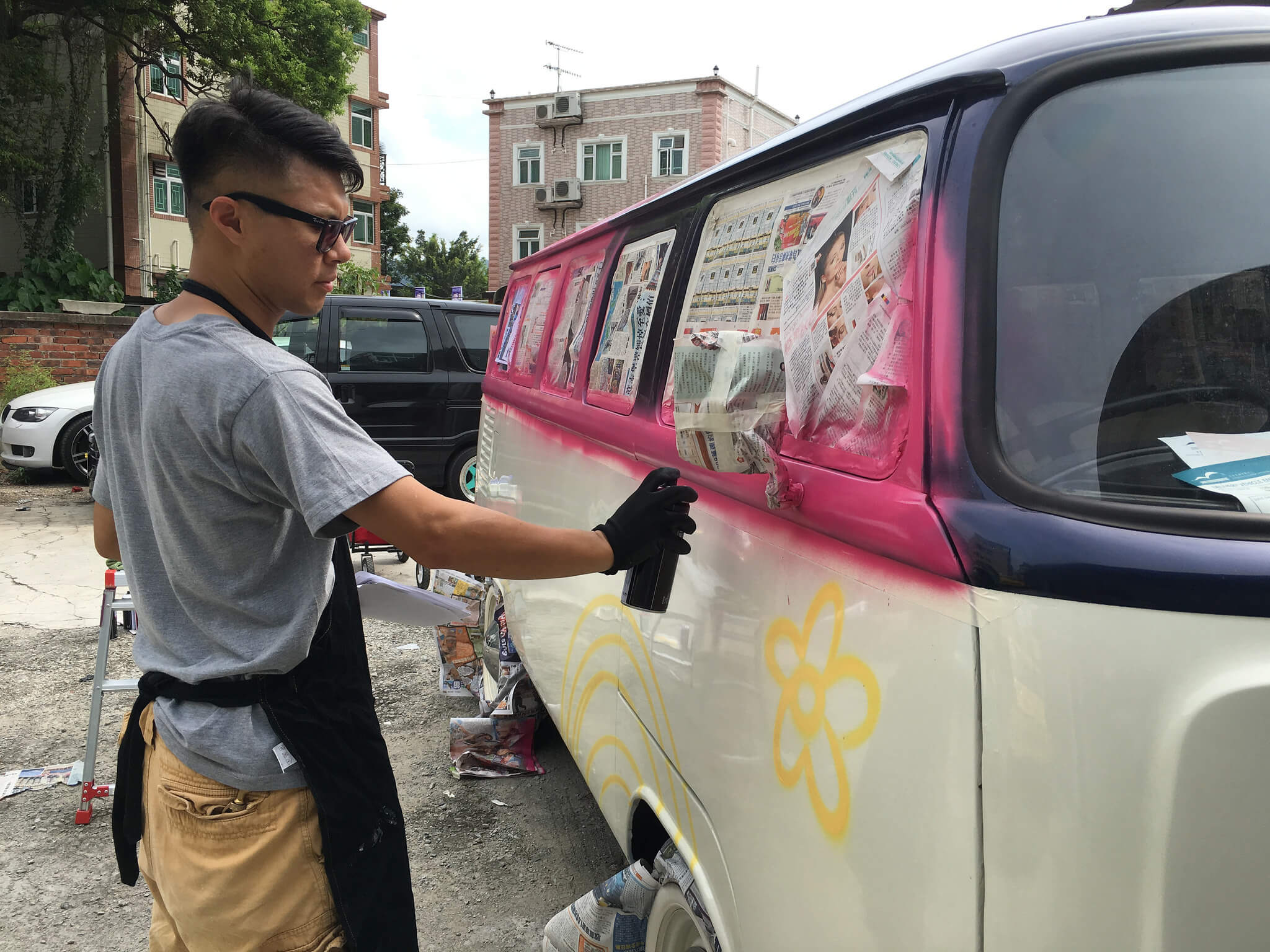 Apart from discerning what clients want, Pantone C thinks the other key to commercial graffiti is that artists or companies need to understand local urban cultures, so they could blend personal style, client's' wants, and local vibes in their works.
"I had one client who wanted to infuse the Hong Kong style in his restaurant's graffiti. The owner was directed to a foreign artist before coming to me," Pantone C said. "He eventually gave up on the foreign artist because he did not understand and could not execute what he wanted. Localization is an important aspect that is easily neglected in doing commercial graffiti."
Interior designer, Fu Kuk-ying said graffiti is indeed one of the big design solution trends, especially in bars and restaurants. It is a flexible and authentic design option. He said construction sites and schools nowadays hire local artists to decorate their advertisement boards and exteriors too.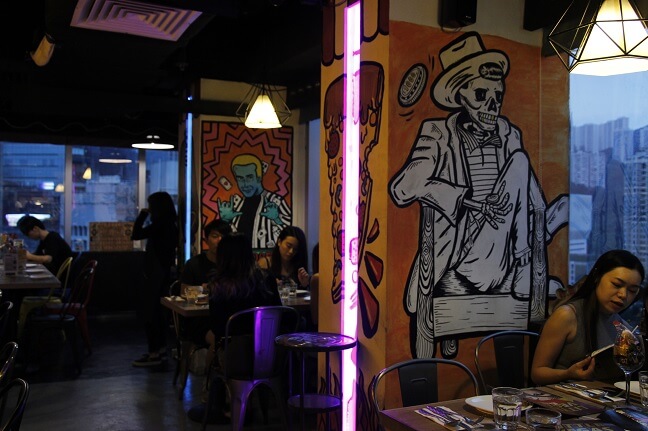 "The benefit of having graffiti is not just about decorating in an affordable way," said Fu. "People can also use graffiti to express their own style, showing customers what their restaurant characters and brand values are."
"Potentially, interior design firms could work with graffiti artists and provide graffiti design services to maximize business opportunities," Fu added.
(Edited by Flavia Wong)