Ethnic minority groups urge government to address unequal opportunities
By: Erin Chan

Edited by: Jianne Soriano

2017-10-08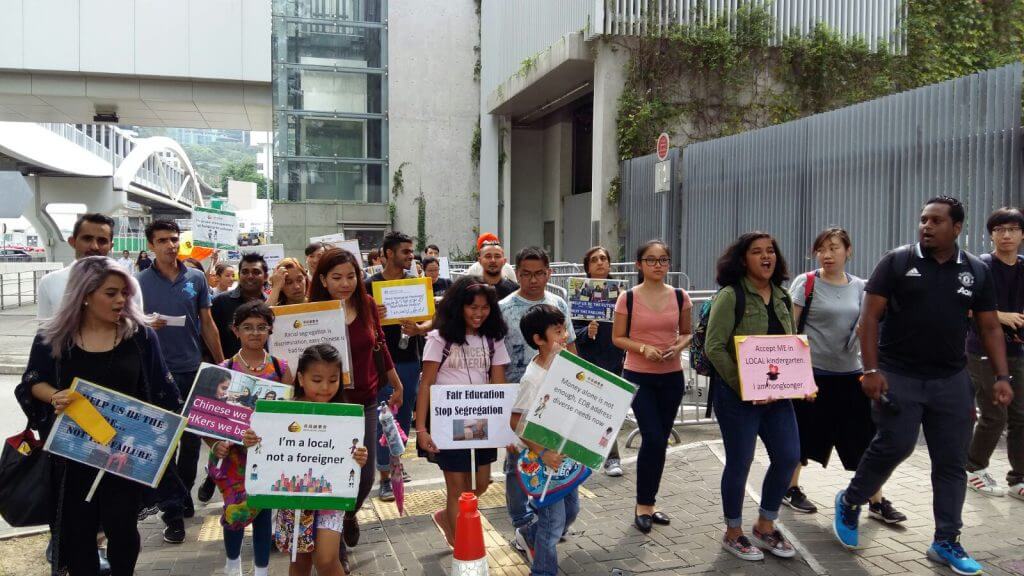 About 50 individuals from various ethnic minority rights group gathered outside the Hong Kong Government headquarters in Admiralty to call for equal opportunities for ethnic minorities.
Organizations and individuals include Hong Kong Unison, Diversity of Voices, ethnic minority parents, local university students and graduates and Chinese-home tutors. They ask Chief Executive Carrie Lam to implement policies related to ethnic minorities which she made in her election manifesto.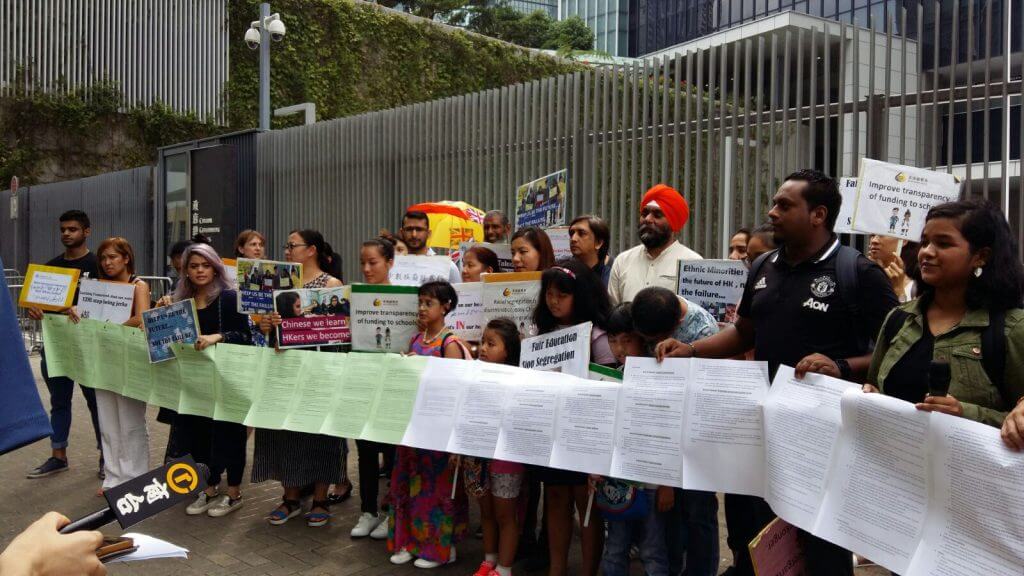 Carrie stated in early 2017 that she would ensure the successful implementation of Chinese education among ethnic minority students if she was elected as the next chief executive.
Jeffrey Andrews, the first ethnic minority registered social workers in Hong Kong of Indian descent and organizer of the march, sees Chinese education as the key to eliminate discrimination against ethnic minorities.
"The lack of proper Chinese education [for ethnic minority students] is still not tackled. At schools, we did not get to learn Chinese properly. Therefore, for many generations, ethnic minority people cannot get into universities, cannot integrate into the society or cannot get a proper job," said Andrews.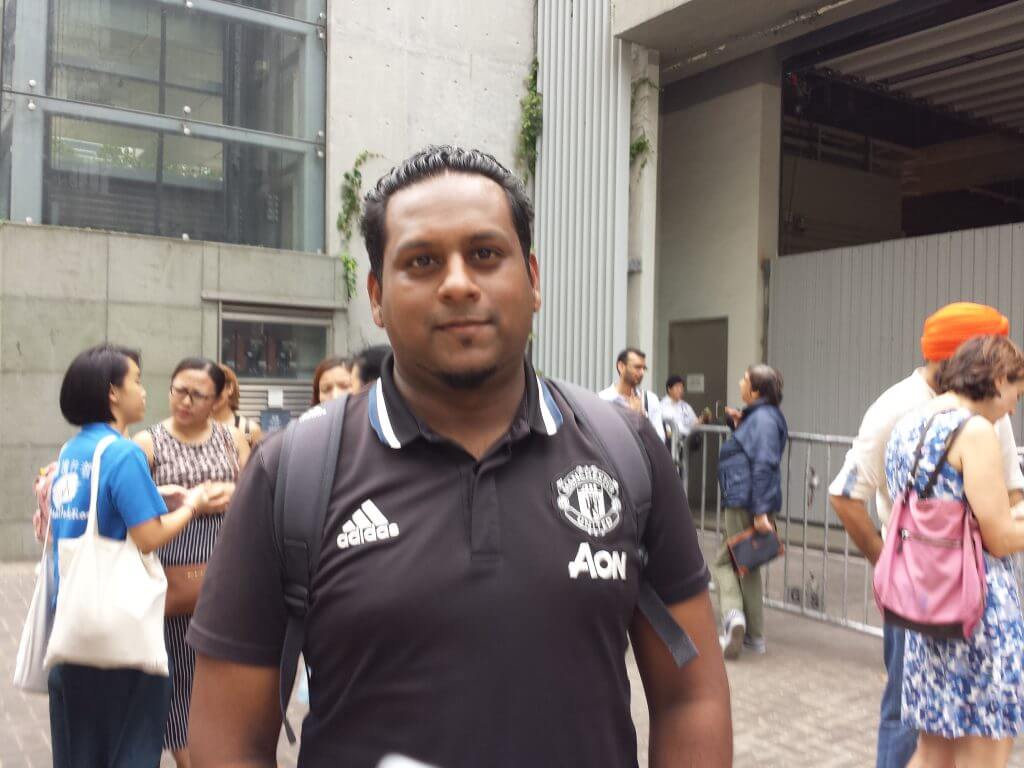 He also lamented the negative perception of ethnic minorities.
"Various media sites are blaming us for making Hong Kong chaotic. There is this government slogan: Hong Kong is my home. But I don't think we [ethnic minority community] are included in this message," he added.
He added that the unequal opportunities in education have existed since kindergarten.
"There are even some kindergartens that deny [ethnic minorities'] entry. Those schools say, 'Our place is not for your children since everything is taught in Cantonese.' This problem can persist from kindergarten until university. We never really seem to integrate into the society. It is ridiculous that we have to pay to learn Cantonese outside instead of at schools," said Andrews.
Salma Deiya, a representative for ethnic minority university students and graduates shares the same view with Andrews.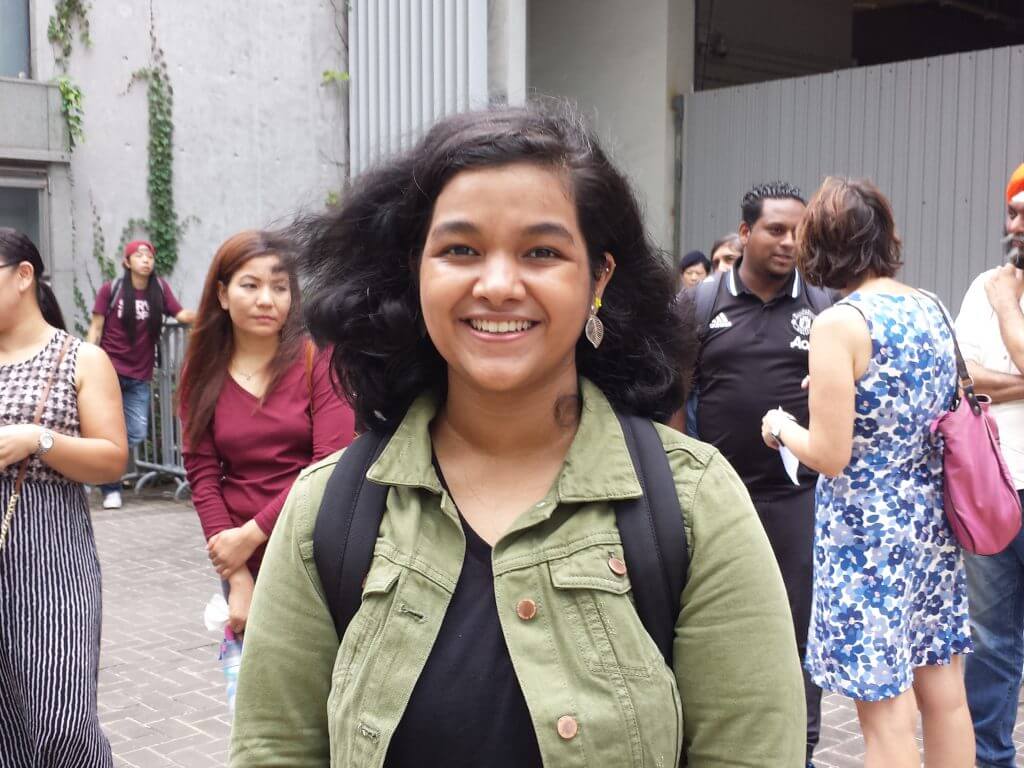 "We are fighting for ethnic minority children's right to get into local [Chinese] kindergartens. They are lacking education in Chinese. For over twelve years, we only get to prepare for one public exam, the GCSE (General Certificate of Secondary Education). But this has not prepared us for more advanced Cantonese. It is also not enough for tertiary education or even when entering the society," said Deiya, who is of Bangladeshi descent.
Ethnic minority rights in Hong Kong is also not protected by the law.
"It is wrong that government powers and functions are not within the purview of the Race Discrimination Ordinance. In March of 2016, the Equal Opportunities Commission has already called the government to amend the ordinance. However, it has not been amended till today," said Phyllis Cheung, spokesperson for Hong Kong Unison.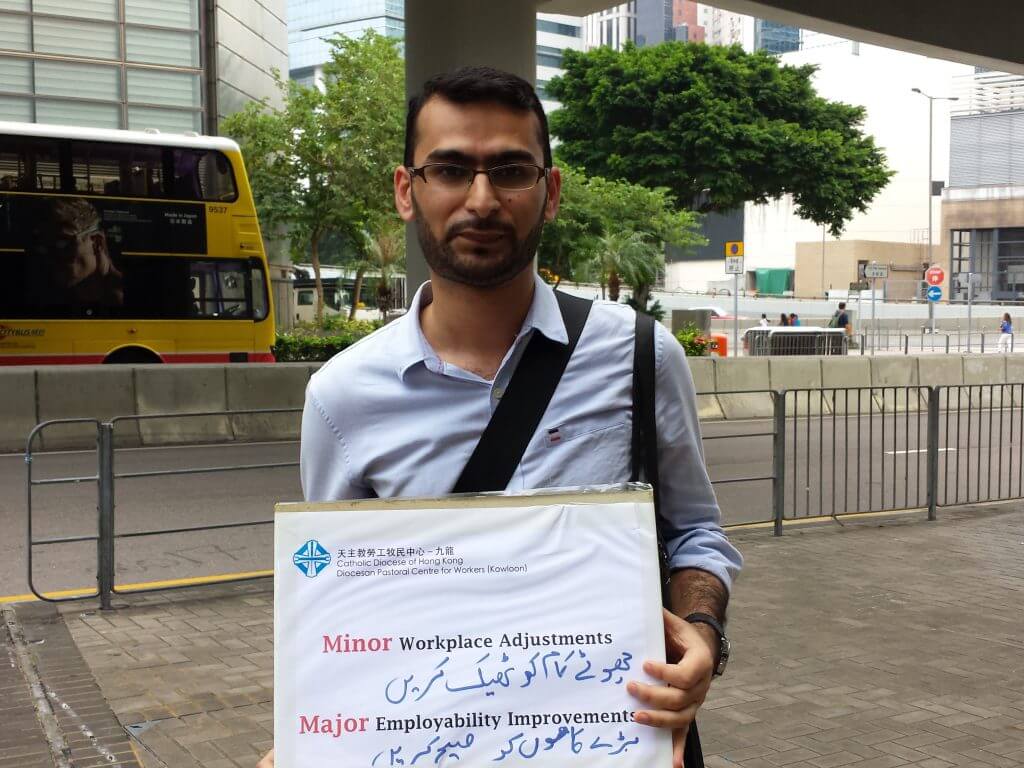 Mr Hussain, spokesperson of Catholic Diocesan of Hong Kong Diocesan Pastoral Centre of workers, demanded a discussion with Chief Executive Carrie Lam on the employment of ethnic minorities.
Setting up a selective division in the labour department specifically for ethnic minority employment rights is one of things that Mr Hussain hopes Lam will do.
Marchers also hope that Lam will address the concerns of ethnic minorities in the upcoming Policy Address 2018.
Reported by Erin Chan
Edited by Jianne Soriano