Hip-hop geeks leap forward with local rap battles
By: Daisy Lee、Jianne Soriano

Edited by: Daisy Lee、Jianne Soriano

2017-10-26
At eleven o'clock on Saturday night, when it's past bedtime for the city, the nightlife hub in Hong Kong's Lan Kwai Fong just kicked off its day.
Standing at the entrance of an underground club, Hector "SCF-SAiNT" Telmo, in a plain black t-shirt with the words "Straight Outta Home Kong" was busily distributing leaflets for his hip-hop show held later night.
Unlike others, he's looking for the chance to break the deadlock of hip-hop on the 'cultural desert' by organising regular rap battles in Central hipster clubs.
Straight Outta Home Kong is a underground music project co-founded by two non-Chinese rappers, Telmo and Mohit "DJ Mojito" Kailandasani.
Telmo has been stuck for a while in developing his career as a rapper.
"Nobody opened the doors for us, nobody gave us opportunities. We felt like outcasts, so our mission was 'how do we bridge the gap, how do we connect, how we get to work with them,'" he said.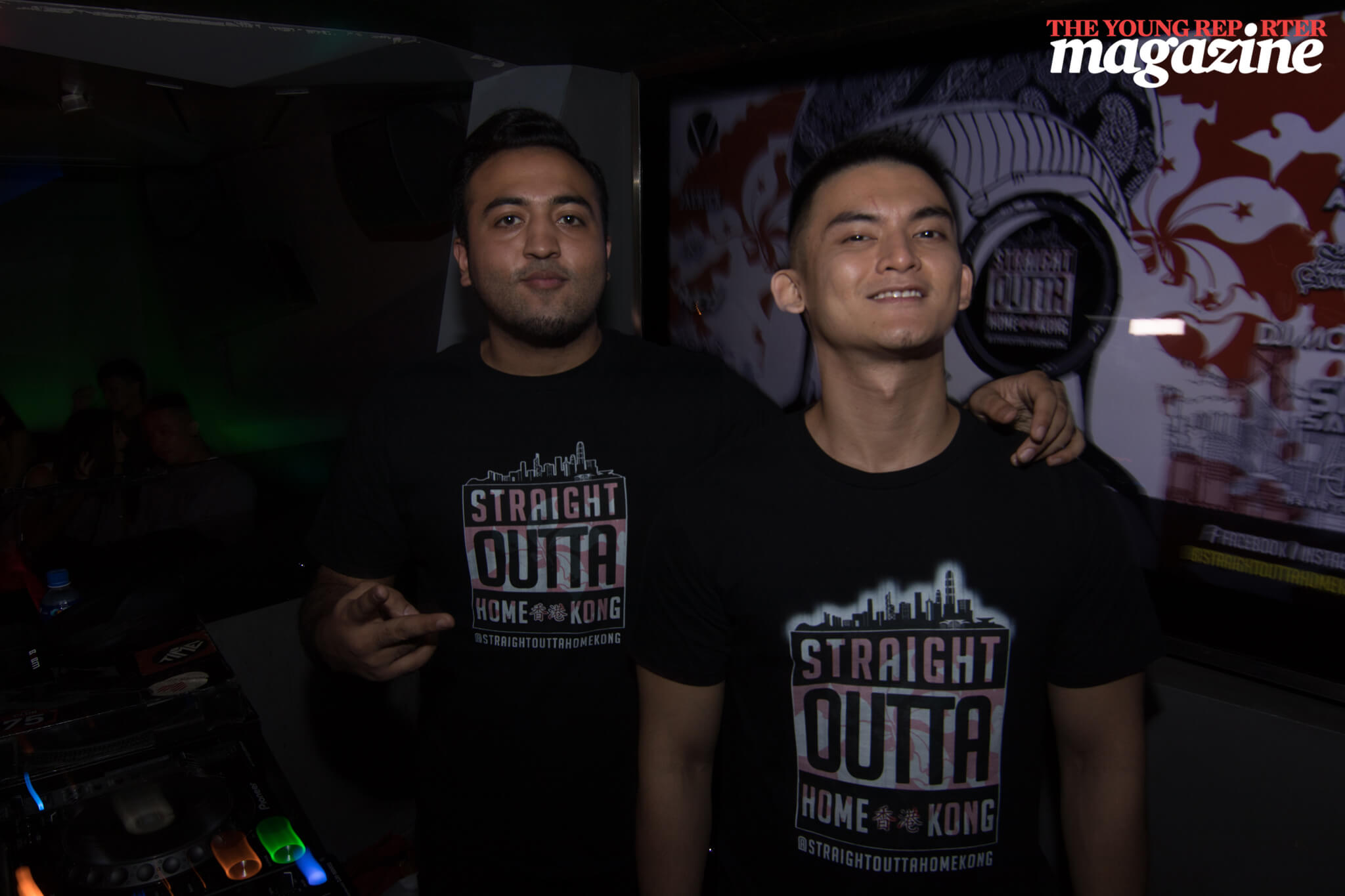 Though the road to success is not as simple as he expected, the 25-year-old didn't stop. Instead, he started searching for way-out for his fellows—to connect Cantonese, English and Tagalog rappers, who were also looking for a place in the hip-hop industry for a long time.
"Now that there's a platform, an opportunity and the fact that the younger generation can see this...at least they have something to look up to, especially on the ethnic minority side," he added.
Invited by Telmo, Eric "Heartgrey" So, a Hong Kong beatboxer who debuted about 10 years ago, sees hip-hop battles held in bars as a chance 'to show [their] passion and energy to the local people'.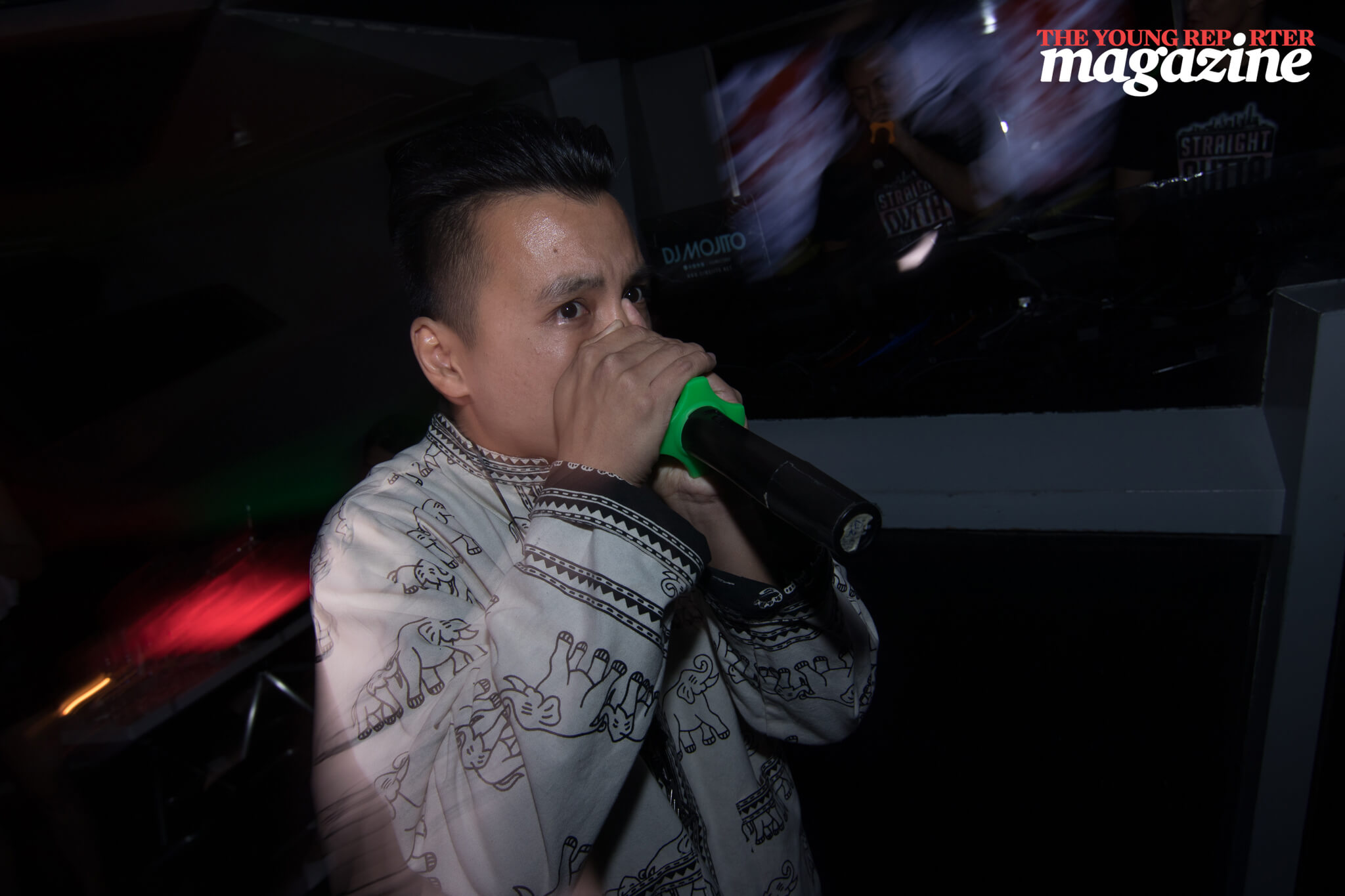 "It's already hard to do music in Hong Kong so if there's a platform...why don't you perform and participate?"
Describing the times when he was still starting as a beatboxer, he also considered himself as a minority in the music sector.
"When I was starting beatbox, actually there's no beatbox friends in the Hong Kong scene and I'm quite the first or second person first in the Hong Kong scene to do beatboxing," he said.
Witnessing the local hip-hop development in the earlier years, he pinned its indolent popularity and portrayal on media platforms.
"The local people living here, they mostly receive information from the media, the main channel of Hong Kong but those channel never publish hip-hop stuff or different kinds of music," he said.
Still, he recognised Chinese music programmes published recently, such as 'The Raise of China' and 'Voice of China' as a new way to expose the public to hip-hop culture. It also acts as extra chance for them to get in touch with hip-hop. Now, he teaches beatboxing to younger people with two of his students joining his performance.
The night rapping battle also aimed at bridging local and foreign rappers. Having developed his hip-hop career for more than a decade, Ian "IGAR" Garcia, the 26-year-old American rapper landed in Hong Kong recently for the local rap battle.
Currently working in Guangzhou, Garcia said he doesn't get a lot of chances to perform much on the mainland, while in Hong Kong, he can.
He said he has recognised the differences between the local audience and those in West. Audiences in Hong Kong are more energetic to show their appreciation to hip-hop music.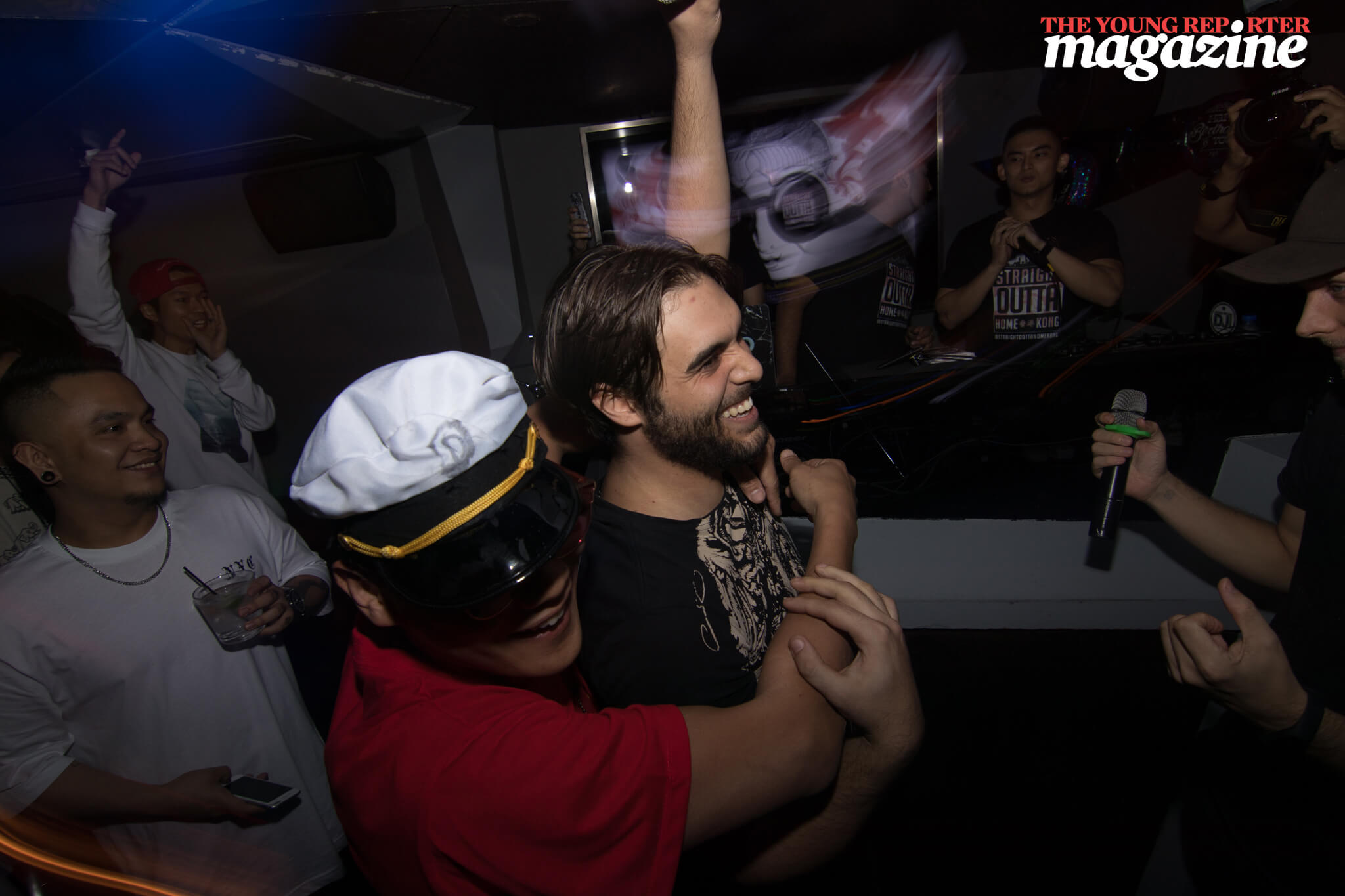 "[Hong Kong people] understand the right feeling of hip-hop, they can get into the right way," he said, acknowledging the enthusiasm of local hip-hop fans.
The idea of holding regular hiphop music event was formed last year, setting off later in last March. Telmo described the hip-hop platform being 'still a baby' but his ultimate goal is to nurture the upcoming rookies by extending the influence of local hip-hop to the world stage.
"If everybody gathers and create way better movements in the future—doors will open," he said.
The future hip-hop star, has mustered up his courage for endless rap battles.
Reported and edited by Daisy Lee and Jianne Soriano
Photos by Anthony Asis