Hundreds protest against suspension of Baptist University student duo
By: Elly Wu、Raphael Blet、Yoyo Chow、Katherine Li、Rob McGain

Edited by: Angie Chan、Ezra Cheung、Michael Shum、Michelle Ng、Wing Li

2018-01-26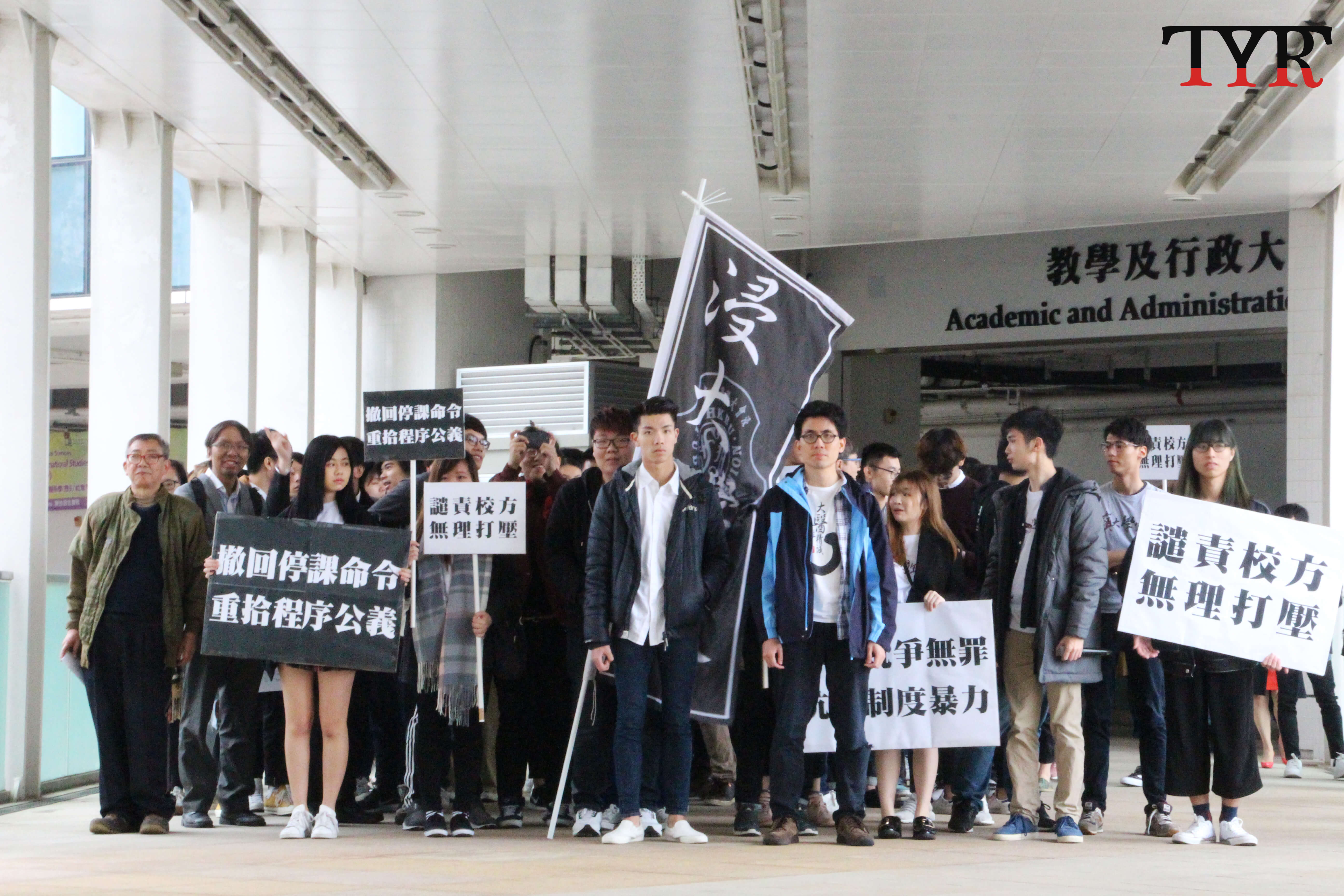 More than 200 people participated in a protest at Hong Kong Baptist University at 1.30 pm following the suspension of two students, according to the University's Students' Union.
After being accused of threatening the staff and using abusive language during an eight-hour stand-off at the University's Language Centre, president of Hong Kong Baptist University Students' Union, Lau Tsz-kei, and a Chinese medicine student, Andrew Chan Lok-hang, were suspended pending disciplinary procedures.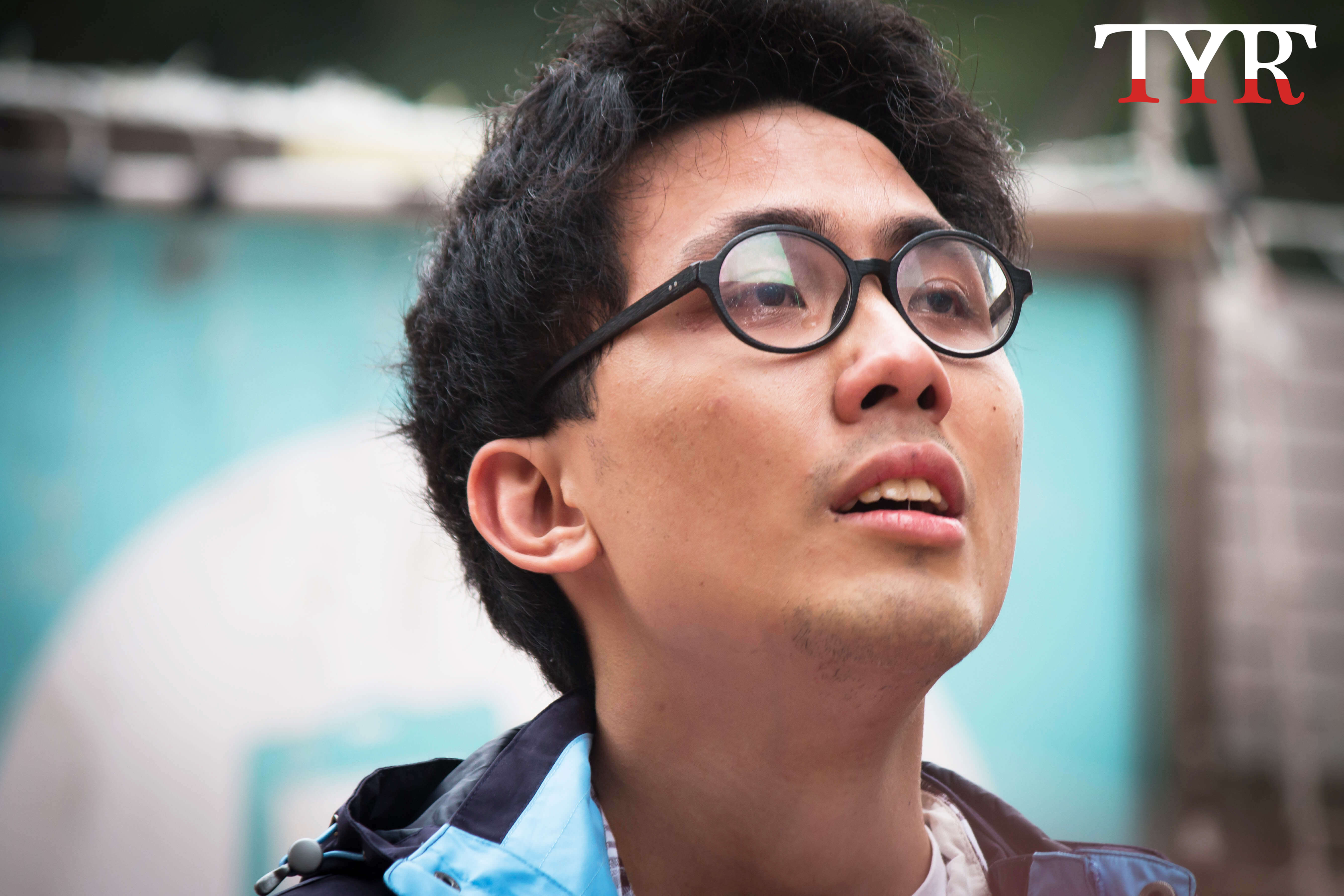 The University's decision to suspend the pair prompted mixed reactions with some praising the University's decision and others criticising the University for not awaiting the verdict of the disciplinary committee.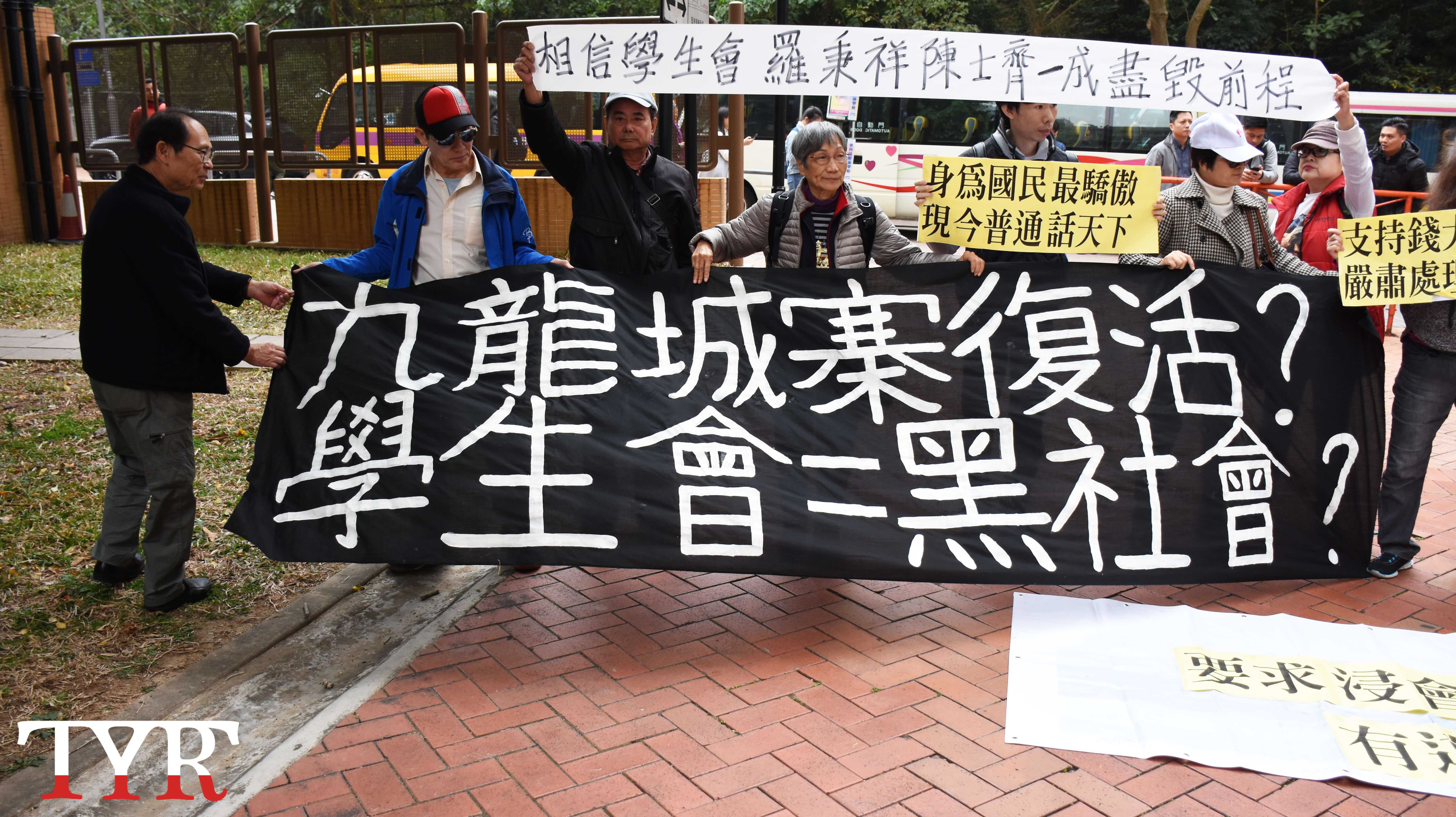 A group of counter-protesters who were seen brandishing banners labelling the student union "a gang" and accused some professors of supporting the students.
"We are proud of being Chinese citizens and right now, it's a Putonghua-speaking world," wrote a banner.
Both parties could be seen hurling vulgarities at each other, but they were quickly separated by the security personnel.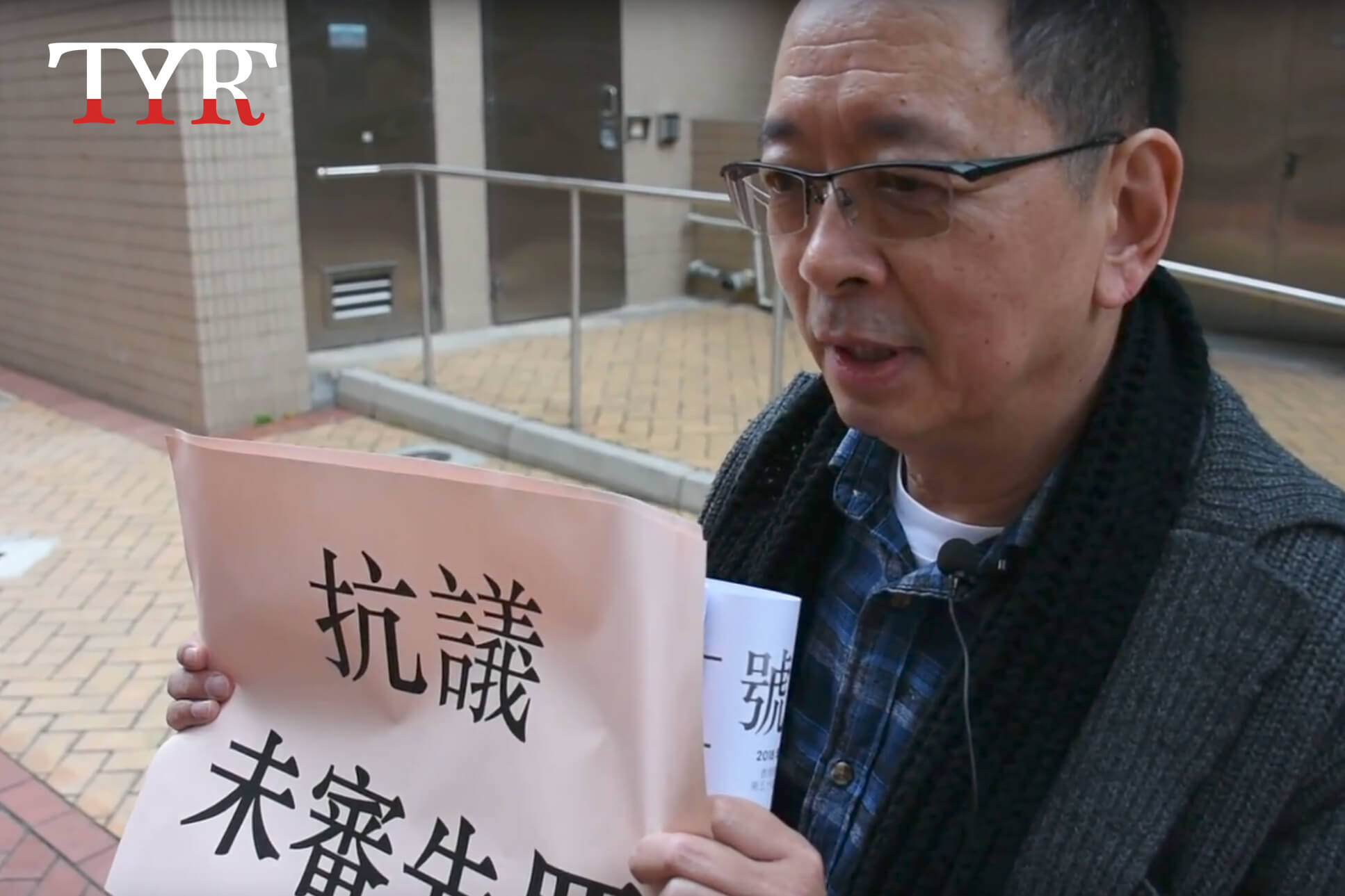 John Tse Wing-ling, former Legislative Councillor and Associate Professor of City University's Department of Applied Sciences, marched with the HKBU students in support for elimination to the compulsory Putonghua policy.
"If Putonghua is really going to be a fixed standard, then this standard should also apply to all university staff members, including professors," he said, referring to the controversial requirement.
Tse did not believe that a certain language should be a parameter of whether students could graduate.
"If you judge everyone on the same standard, which is their Putonghua proficiency, then the Chief Executive of Macau won't even get his job," said Tse.
The former lawmaker criticised the university for making the suspension of involved students public.
"It's the first time in 30 years of teaching that I see a Vice-Chancellor announcing student suspension in front of the press," said Tse. "There is something fundamentally wrong with that."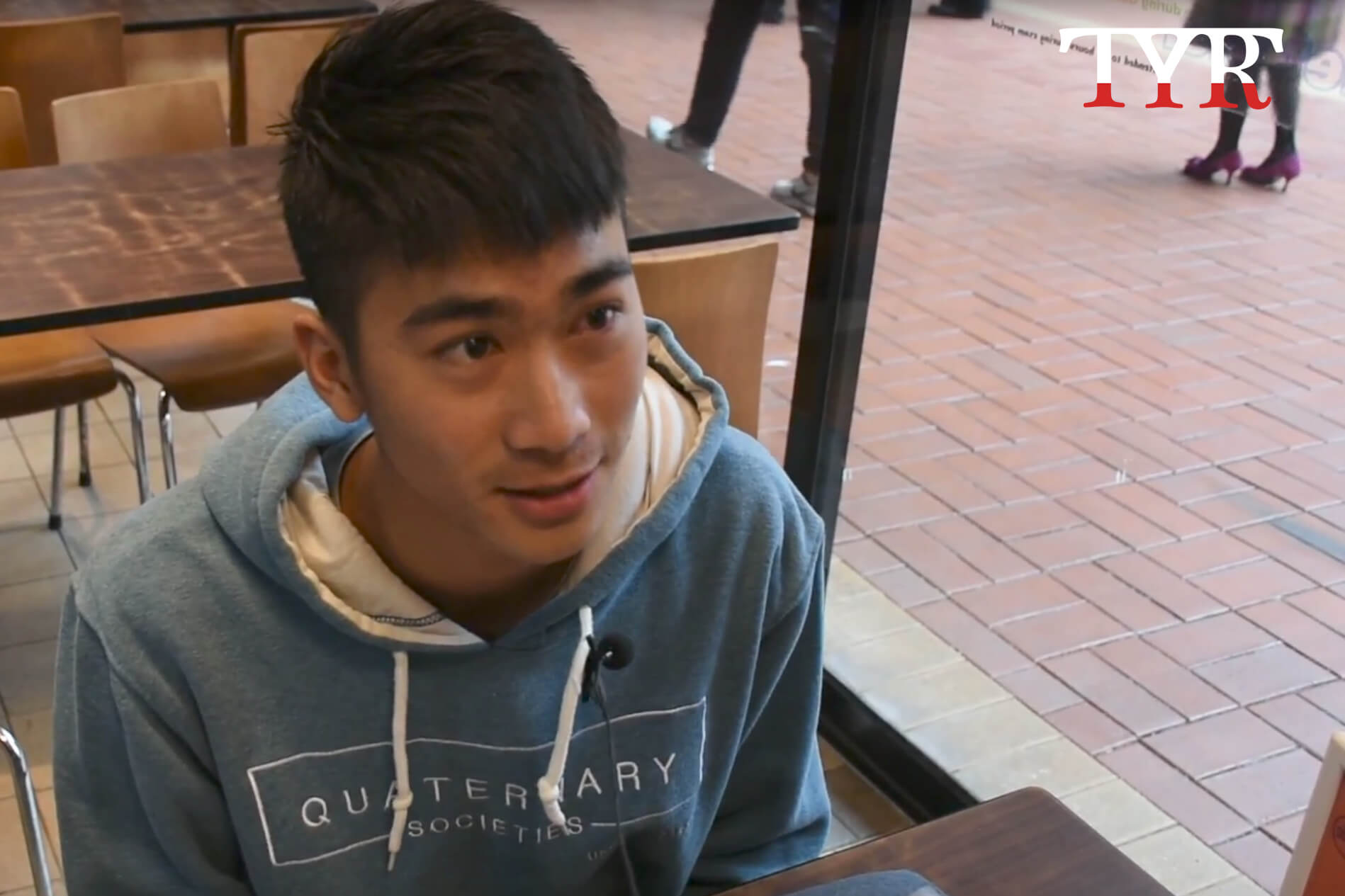 A student who did not take part in the march acknowledged the importance of Putonghua but did not support its compulsory implementation.
"I think it's necessary for us to learn Putonghua but not as a compulsory course for graduation," said the student.
Asked about students' behaviour, he believes that the media reports were exaggerated.
"I think they were mostly calm for the occupation that had lasted eight hours. There was only one swear word involved. I think that the press are making too big a deal on it," said the undergraduate.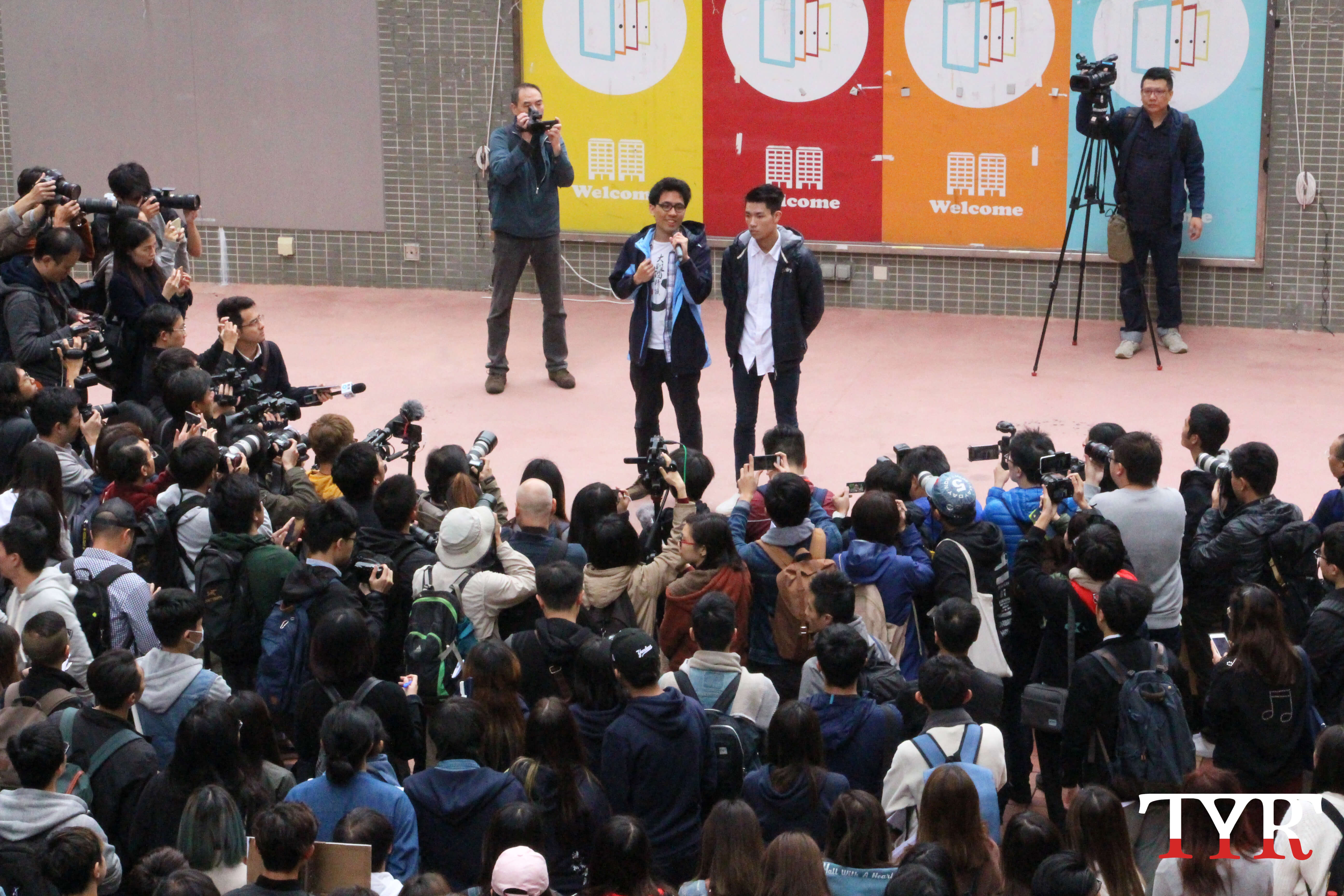 The demonstration started from the Jockey Club Courtyard to the Sir Run Run Shaw Building, where the President's office is located. The protesters dispersed at around 3.30 pm.
On January 17th, around 30 students confronted the University's Language Centre, demanding for an end to the Putonghua graduation requirement.
University officials are expected to meet later this week.
Reported by Raphael Blet, Katherine Li and Yoyo Chow
Edited by Angie Chan, Ezra Cheung and Michael Shum
Photos by Elly Wu, Michelle Ng, Rachel Yeo and Rob McGain
Photos edited by Wing Li