Democracy activists Joshua Wong, Alex Chow and Nathan Law set free by Court of Final Appeal
By: Katherine Li

Edited by: Angie Chan、Michelle Ng

2018-02-06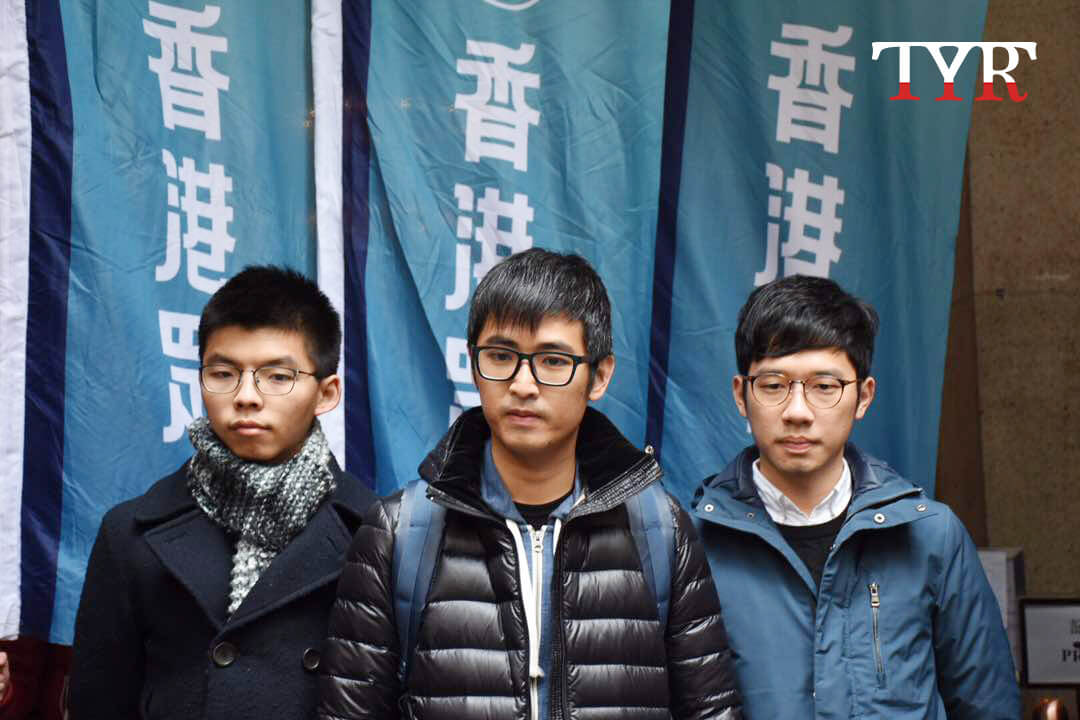 Alex Chow, Joshua Wong, and Nathan Law walk free as Court of Final Appeal accepts their appeal this afternoon.
The trio was initially arrested for breaking into the Central Government Offices and for "civil disobedience" in September 2014, which triggered the Occupy Central.
However, Wong said that even though they regained their freedom, this is by no means a victory for democracy.
"This set the precedent of demonstrations being viewed as violent," Wong said, "which puts all future attempts of public assembly at risk. Those who attend may receive months or years of jail sentence."
Furthermore, Chow said that the lines of what is considered as violent demonstration has been blurred through this case, which is unhelpful to Hong Kong's fight for democracy. He called the court's ruling "sugar coated".
The trio raised concerns that with the recent disqualification of Agnes Chow, Hong Kong is going through a very tough time. Alex Chow ultimately said that it is obvious that people in the government are under pressure to behave a certain way.
The trio is free for now. But Joshua Wong faces another appeal for "contempt of court" which will soon decide whether he remains free or goes back to jail.