Typhoon Mangkhut hits Hong Kong hard
By: Michael Shum、Vimvam Tong、Dorothy Ma、Anna Kam、Phoebe Lai、Amy Ho、Erin Chan、Wallis Wang、William Tsui

Edited by: Angie Chan、Caroline Kwok、Holly Chik、Michelle Ng

2018-09-16
As the hurricane signal No. 10 is in force, typhoon Mangkhut has paralysed the city with multiple reports of damage including fallen trees and smashed windows, with no death toll at the moment.
Mangkhut is the strongest typhoon to hit Hong Kong in history, running through the city at the speed of 118 kilometres per hour and more. At 12 pm, the highest average wind speed at Waglan Island was 155 km/h, surpassing typhoon Wanda in 1962, and typhoon York in 1999.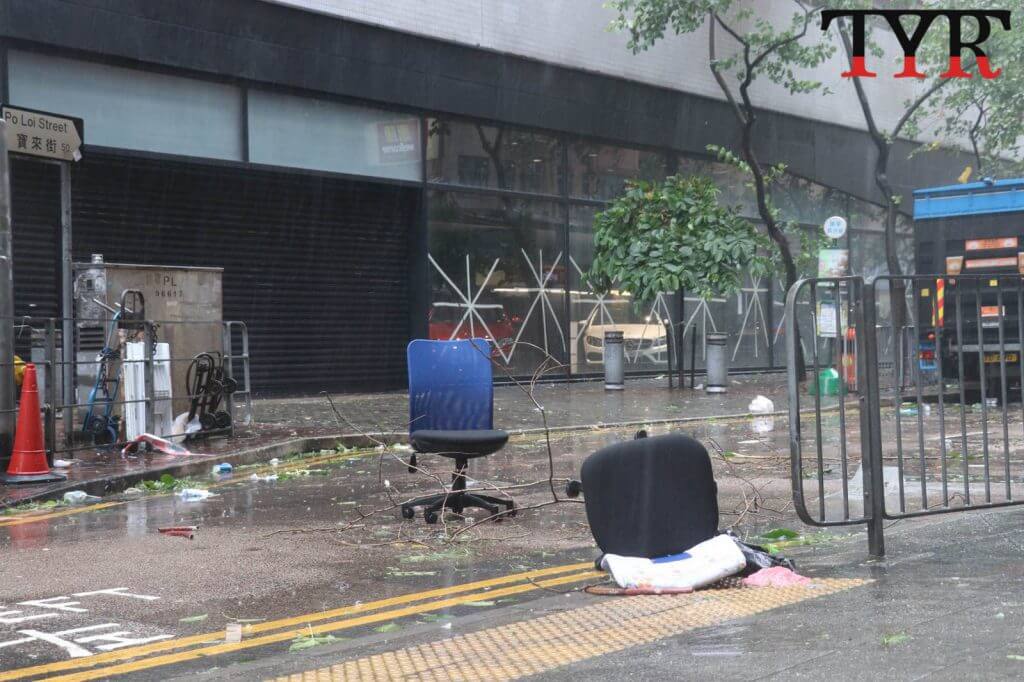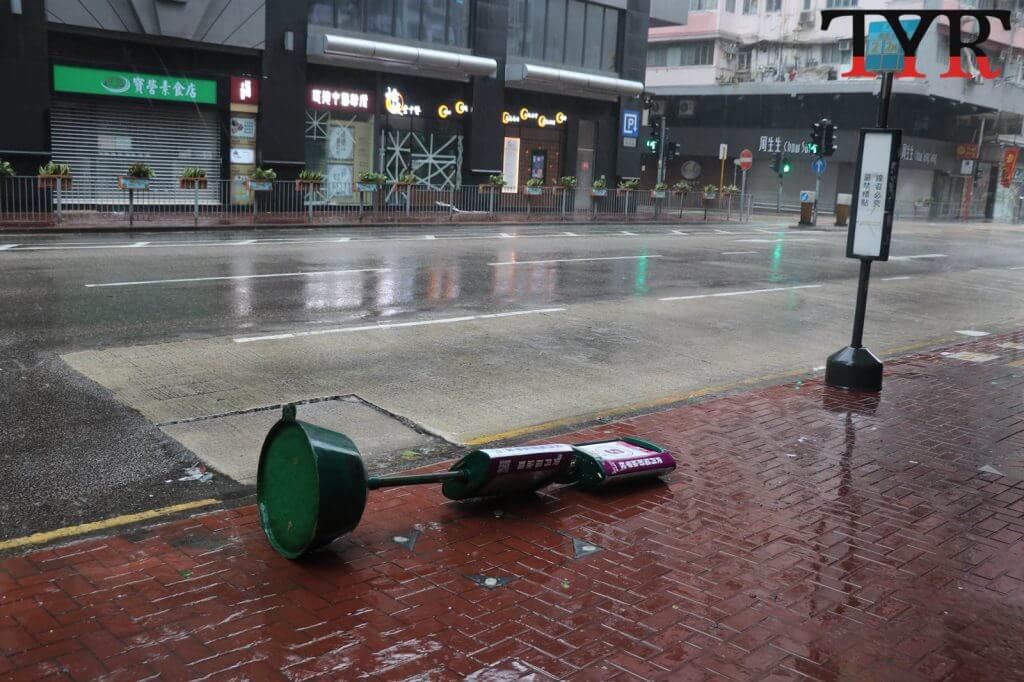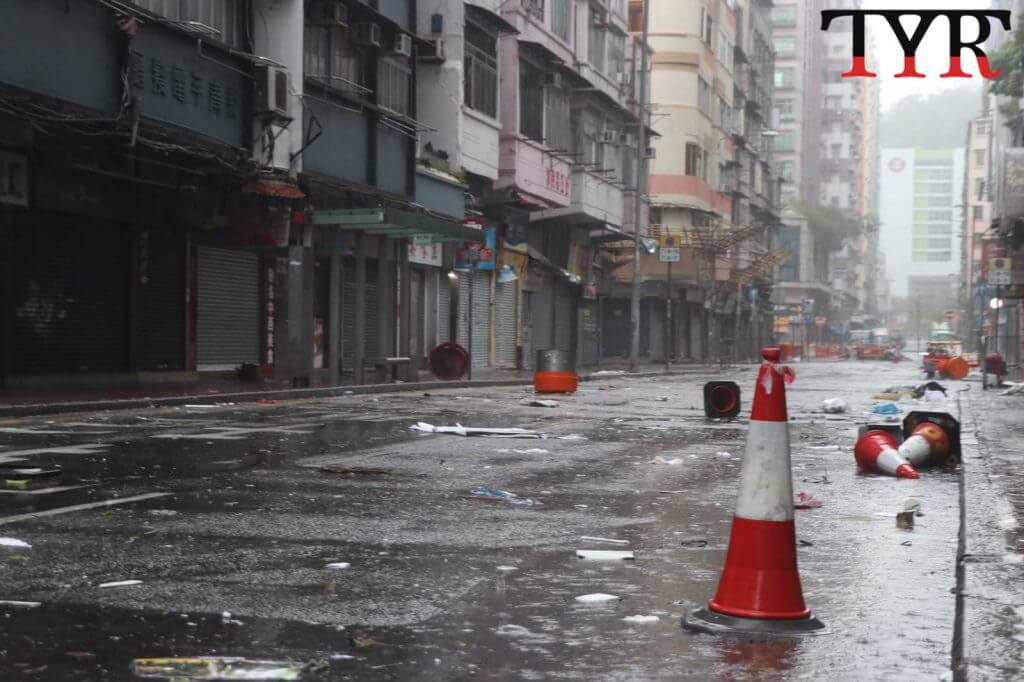 A crane at a construction site in Tai Kok Tsui tipped over due to strong winds and landed on the roof of the building next to it.
At around 10 am, an old building also at Tai Kok Tsui had its external wall blown off on to the streets. A witness told the press that she saw the external wall of the roof began to sway in the wind, and a crack on the wall started to get bigger and bigger. At the same time, an approximately 1.6m tree fell alongside the external wall from the building's rooftop 4 metres above ground.
Flooding black spot, Heng Fa Chuen, which was severely damaged by Typhoon Hato last year was again under water this time. Benches at the waterfront were in pieces and sandbags scattered as waves hit.
Lots of windows have been smashed during the typhoon. At the Harbour Grand Kowloon Hotel, a witness claimed to see sundries being blown out of the window. A resident living on the 23rd floor of Lohas Park in Tseung Kwan O also found her bedroom window broken waking up right beside it.
Multiple reports of fallen trees and branches have been received from all parts of the city. Traffic from the New Territories to the city has been heavily affected as fallen trees blocked both ends of Shing Mun Tunnels and also forced the Lion Rock Tunnel to shut down the channel towards Kowloon.
Shing Mun River in Shatin has maxed its capacity and many residents are finding their apartments shaky and went for shelter at their lobby.
The Hong Kong Observatory says the typhoon will be only 100 km away from Hong Kong and "poses a severe threat" to the city.
Text written by Michael Shum
Map created by Michelle Ng and Holly Chik
Reported by Amy Ho, Anna Kam, Dorothy Ma, Erin Chan, Phoebe Lai, Wallis Wang, William Tsui and Vimvam Tong
Edited by Angie Chan, Caroline Kwok, Holly Chik
Credits to Dean CK Cox, Felix Kelson Lam, Jenny Lam, Kinshing Pun, Ophelia Wong, Robin Ewing, Sarah Breidenbach, West La