Notorious housing issue introduced into children's book
By: Sammi Chan

Edited by: Alexandra Lin

2019-02-17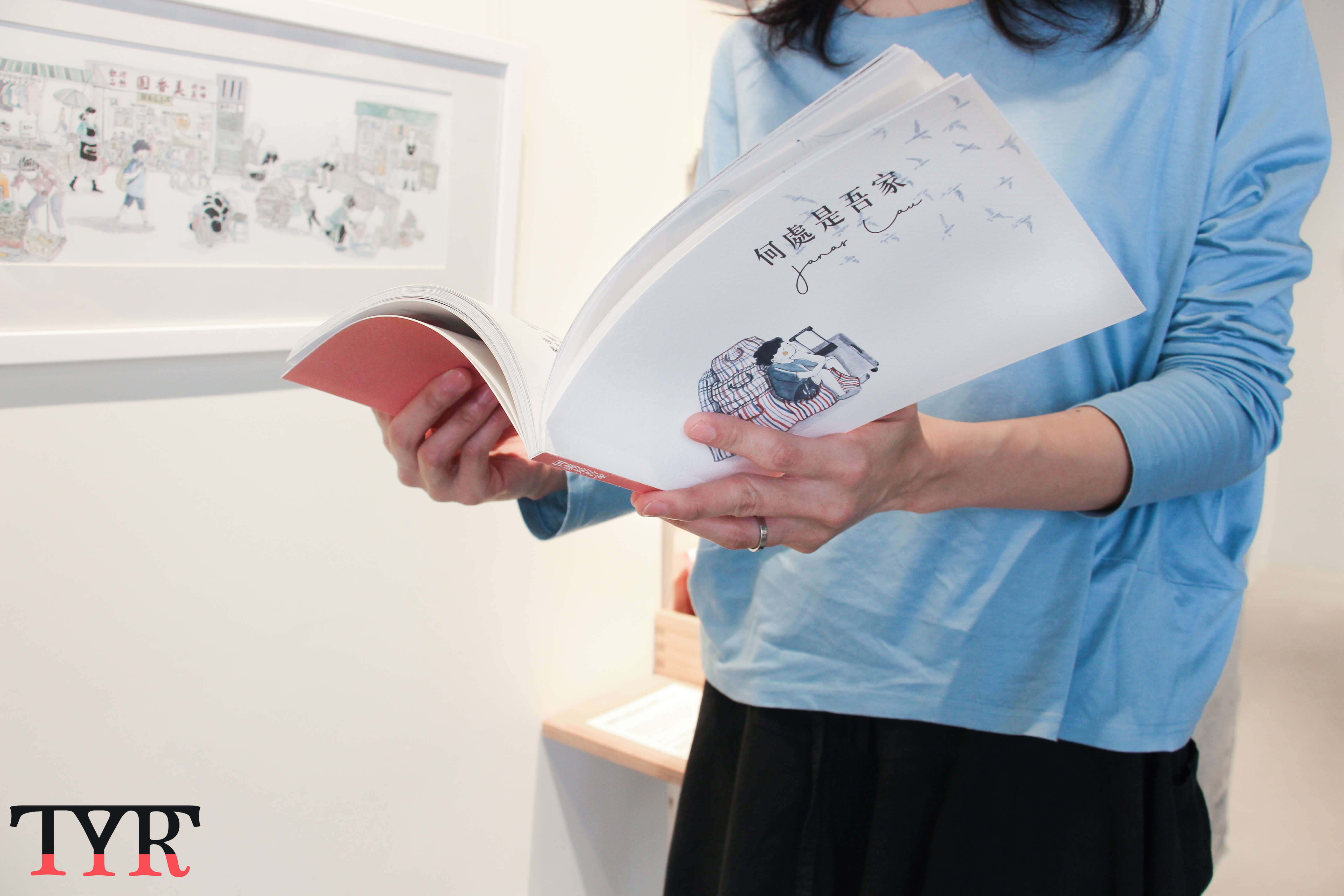 While the notorious housing condition for the poor has been the top concern of many from the working class in Hong Kong, Janas Lau Pui, a local artist specializing in children's book and graphic novels, decided to make it a relevant topic to children by creating an illustration book.
"Usually, the stories for children are about daily activities like going to the salon or going to the zoo but I want to use it as a tool to communicate with children about social issues," said Ms. Lau.
Born and raised in Hong Kong in the 80s, Ms. Lau once experienced living in a cramped flat, a 300-feet space with nine family members and a double deck bed.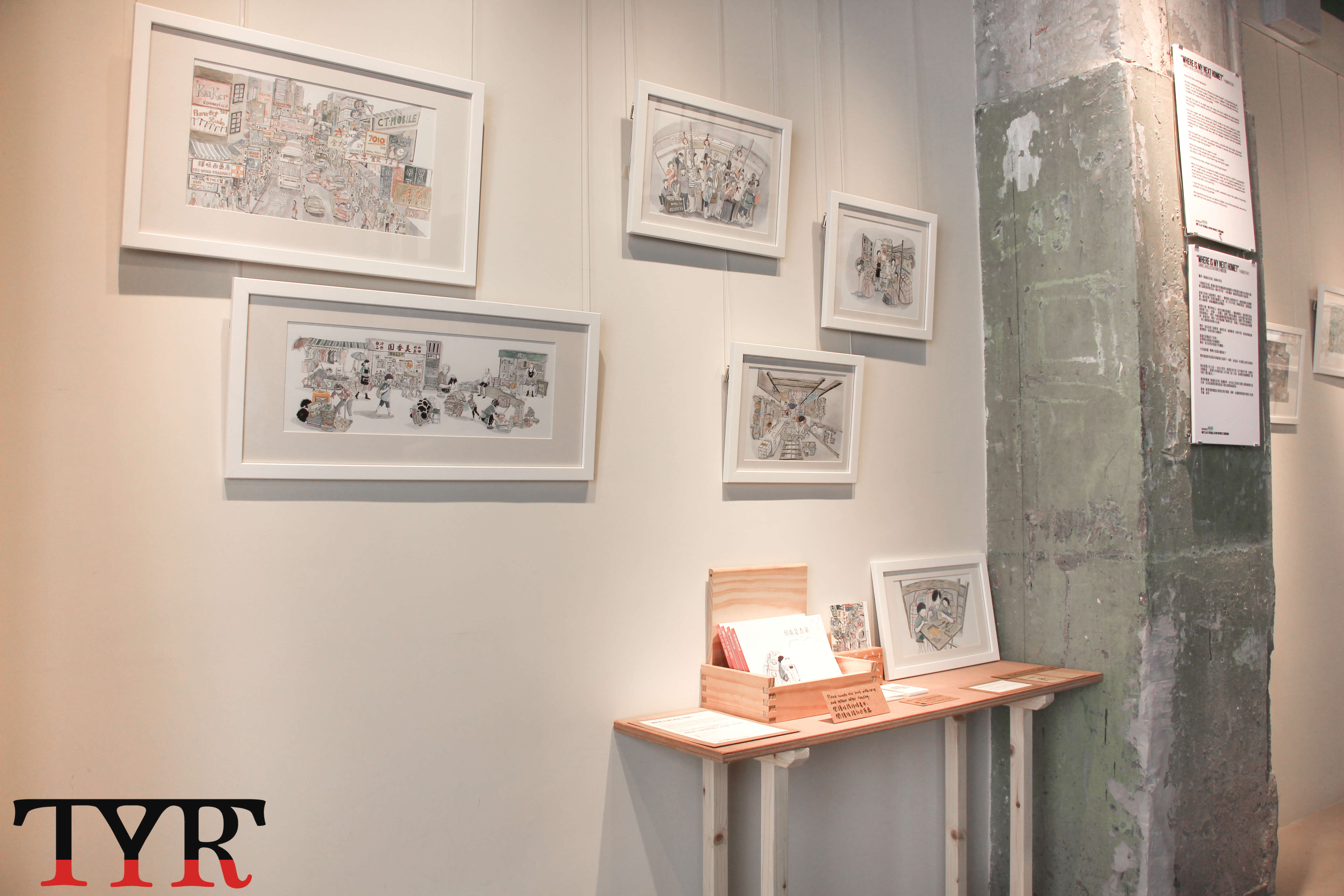 "I wonder why the living condition nowadays is even worse than I had 30 years ago, so I want to produce a piece and raise people's awareness about it," she said.
Named as "Where is my next home?", an exhibition for the book is now held inside a nostalgic Cantonese dessert store in The Mills, an industrial place that has been revitalized into a cultural complex consisting of retail shops, co-working spaces and start-up hubs.
Having been published in countries like UK and Australia, Lau's illustration book has an international readership. She recalled that a 9-year-old reader from Australia once asked why the rooftops of the buildings in Sham Shui Po were so shabby in her book. Ms. Lau told him to go and observe the buildings in that area and explore the reasons behind it.
Ms. Lau thinks that it is hard to explain or watch news programmes with children, so it would be easier to open topics about social issues by using a children's book.
"I think this topic is too advanced for my four-year-old boy, which he can't really relate himself to, so I have to do post-reading with him so as to explain the topics clearly," said Mr. Lai who brought his child to the exhibition.
"I like reading the book because it is colourful," said Mr. Lai's four-year-old son innocently.
However, the mother from the family believes that children do not need to read this book with a critical mind at this stage. She thinks that it would already be a good start to learn it as a story and focus on the emotional components: to think about whether the character is happy or unhappy with the situation.
She also mentioned that the stories her son reads are about abstract ideas such as friendship among animals, which is far away from daily life. In comparison, Ms. Lau's storybook is closer to the reality, which allows parents to share their own childhood experience with their children.
"I want to keep the good part of Hong Kong and pass the history on to our next generation, which resonates with Janas's idea, so I chose her piece for the exhibition," said Judy Fung, the owner of the dessert store where the exhibition is held.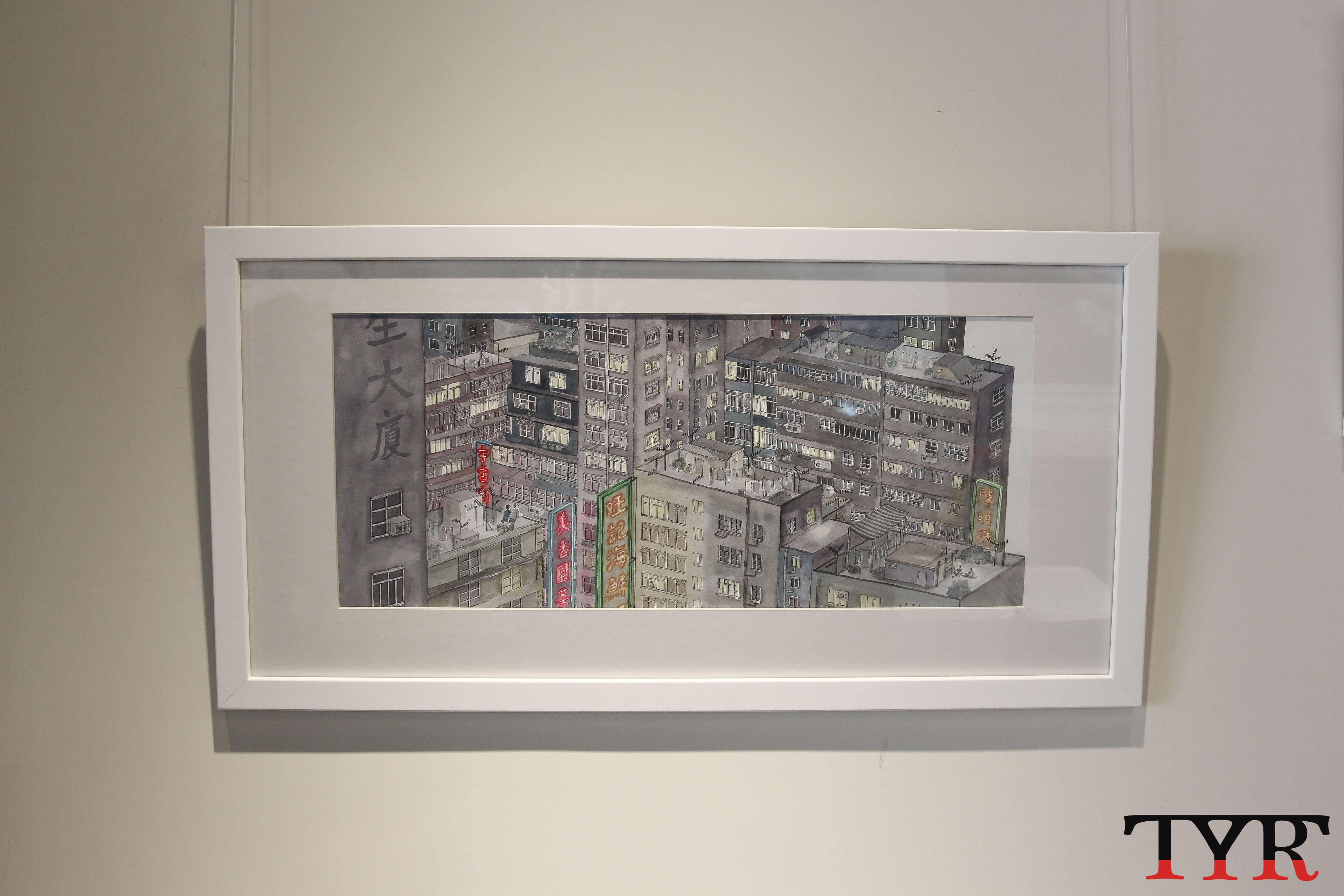 She often contacts local artists for collaboration and provides a platform for independent artists to showcase their artworks. Even though having an exhibition in a large hall is usually more ideal, small scale companies as exhibition venues have their own advantages.
"If I could choose, I still prefer working with smaller scale companies because there are less limitation which allows an artist to create artworks with autonomy," Lau explained.
She also complained about how difficult it is to find a place to hold exhibition in Hong Kong due to the limited amount of art competitions held in the city. "Usually if you participate in an art competition, you would get a place to exhibit your work. But there are much fewer competitions here than in the UK," she explained.
Hoping to reach more audiences, Lau's exhibition "Where is my next home" will open until March 3rd.