Lunar New Year Fair stall auctions less bustle amid pandemic uncertainty
By: Zhu Zijin Cora 朱子槿

Edited by: BellaHuang

2020-11-26
The two-day auction for Hong Kong's Victoria Park 2021 Lunar New Year Fair stalls that ended on Nov. 17 received a cold reception as pandemic's uncertainty looms over the city.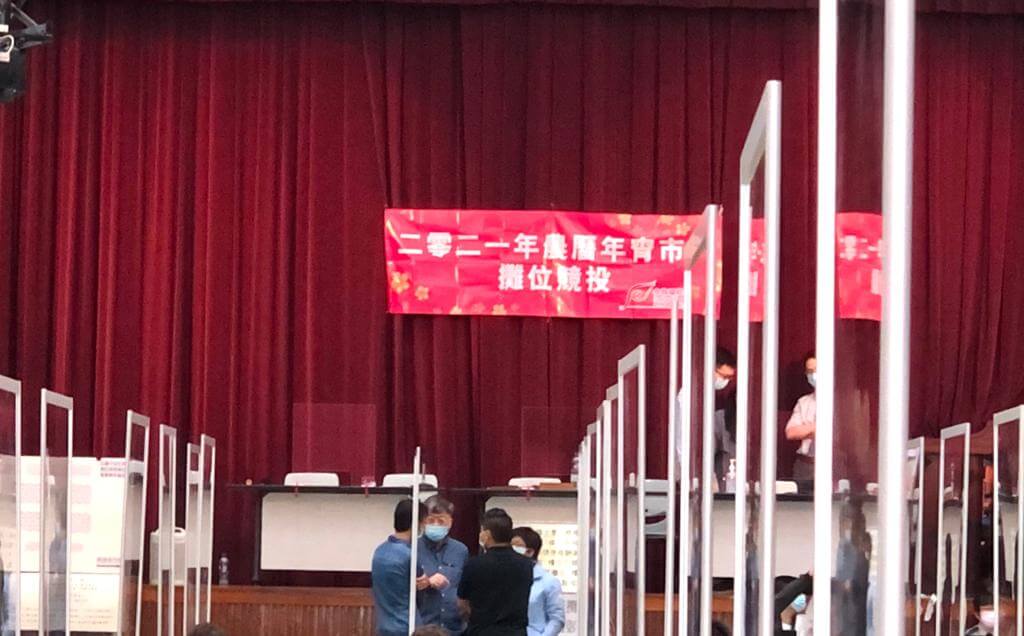 Only 175 wet goods stalls selling flowers are available for auction this year, with six left unsold. Officials have banned dry goods stalls which sell handicrafts and toys, as well as snack stalls due to health concerns. Hong Kong's largest Lunar New Year market used to have around 300 dry goods stalls and three food stalls.
"I'm confident about the market this year," said Lau Hoi-to, who has attended the fair for more than 40 years selling peach blossom, "It's culture. Chinese people always buy flowers on Lunar New Year." Mr Lau successfully bid for 22 stalls for the coming fair beginning on Feb.6 and lasting for six days.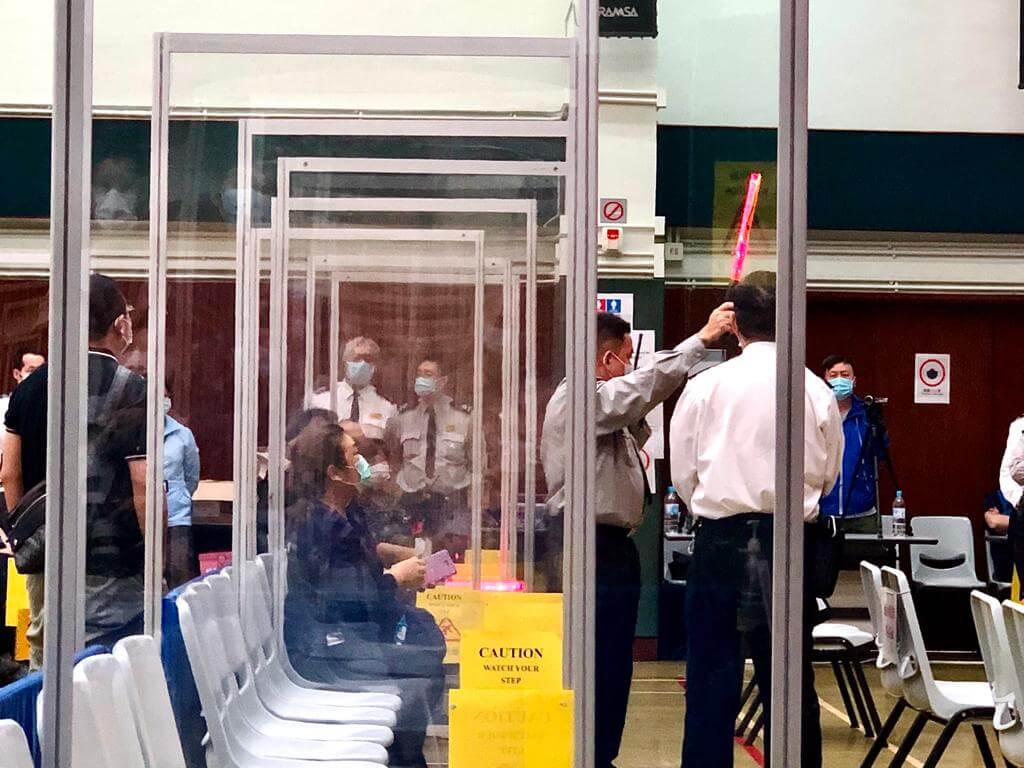 The single highest bid is HK$50,000, about nine times higher than the starting price HK$5,440. The Food and Environmental Hygiene Department halved the opening price for all bids from last year because of the city's economic downturn. The total revenue of the auction is about HK$2.5 million, increasing by 60% compared to the previous year.  
Ha Fang-fang, an orchid vendor, successfully bid for one spot. She hoped the government could soon normalize cargo transportation procedures between Hong Kong's border with mainland China. Under the pandemic, cross-boundary goods vehicles can only enter the nine cities of the Greater Bay Area and need to return the same day. 
"It'll be much more convenient then," Ms Ha said, "But I'm still confident about the fair. I expect local people will still come and buy our flower."
Still, Ms Ha expressed her worries that there will be less people around in the fair due to the pandemic  The Food and Environmental Hygiene Department said all 15 Lunar New Year Fairs around the city could be cancelled or suspended depending on the pandemic situation. The city has seen a surging number of Covid-19 infected cases in the past week. As of Nov, 21, there were 43 new confirmed cases, including 13 untraceable sources
Pony Poon also bid successfully for his daffodil business, saying that the price this year is higher than last year, "Many people were worried about the business (due to the social movement), but the footfall was actually acceptable."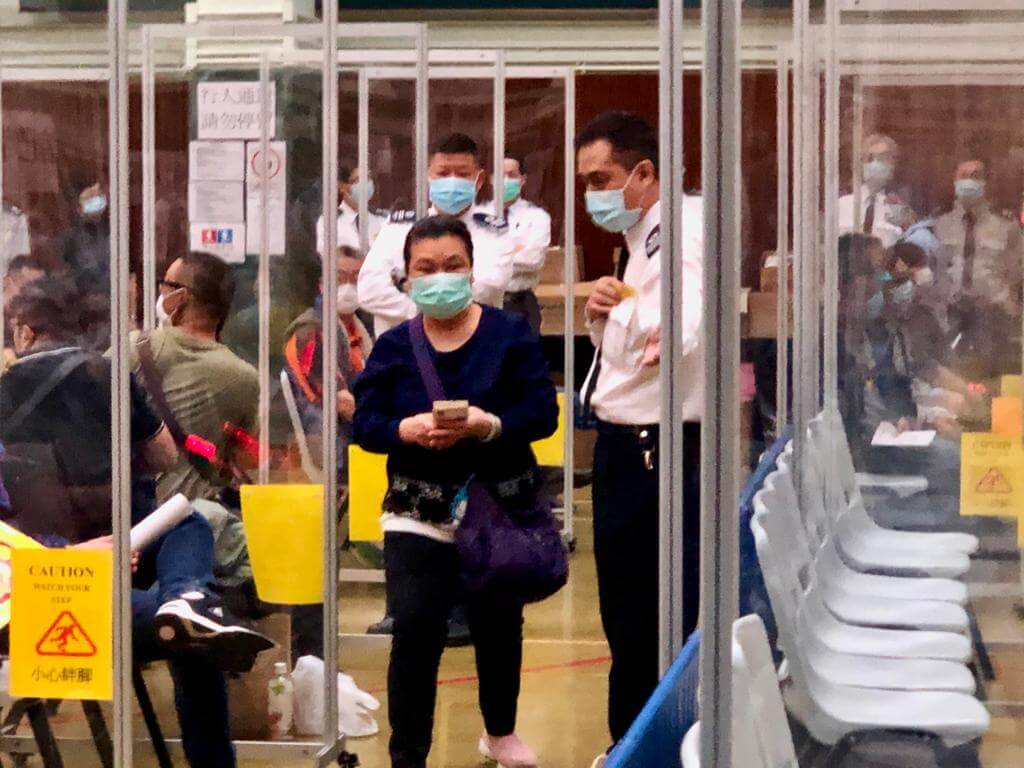 Because of the anti-government protests, the Food and Environmental Hygiene Department banned all dry goods stalls last year for the first time, citing safety concerns. The highest bid was HK$23,500 and the total revenue decreased by nearly 90% to HK$1.5 million, compared to the previous year.