Survival of food trucks in Hong Kong, difficult but worthwhile
By: Janice Lo

Edited by: Nicole Ko

2020-12-16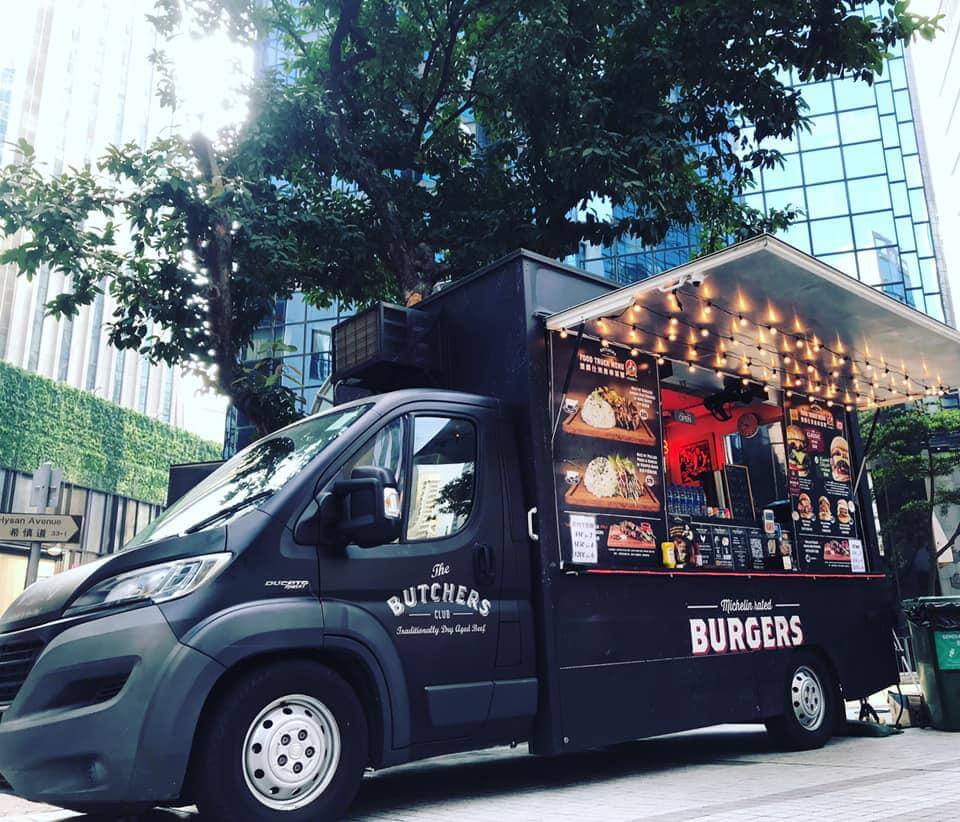 A million dollars could be the down payment for a flat in Hong Kong. Yet, Gordon Lam Sui-wa decided to spend his million on his first food truck, Table Seven x W. Burger, in 2017.
Three years later, food trucks still haven't caught on in the city and revenue is much lower than expected. But Mr Lam says he has no regret.
"Food trucks bring me a lot more than just money," he explains.
Former Financial Secretary John Tsang Chun-wah proposed the idea of food trucks in Hong Kong in his budget in February 2015. Two years later, the Tourism Commission launched the first batch, mainly targeting customers at tourist spots. Disneyland, Ocean Park and Golden Bauhinia Square are among the first eight spots being selected.
However, strict regulations and the lack of support from the government have doomed the food truck industry, a popular and thriving business in western countries.
One of the regulations is restricting parking venues.
Mr Lam, who is also the chairman of the Hong Kong Food Truck Federation, thinks that parking spaces are only located in districts where the government considers as tourist attractions.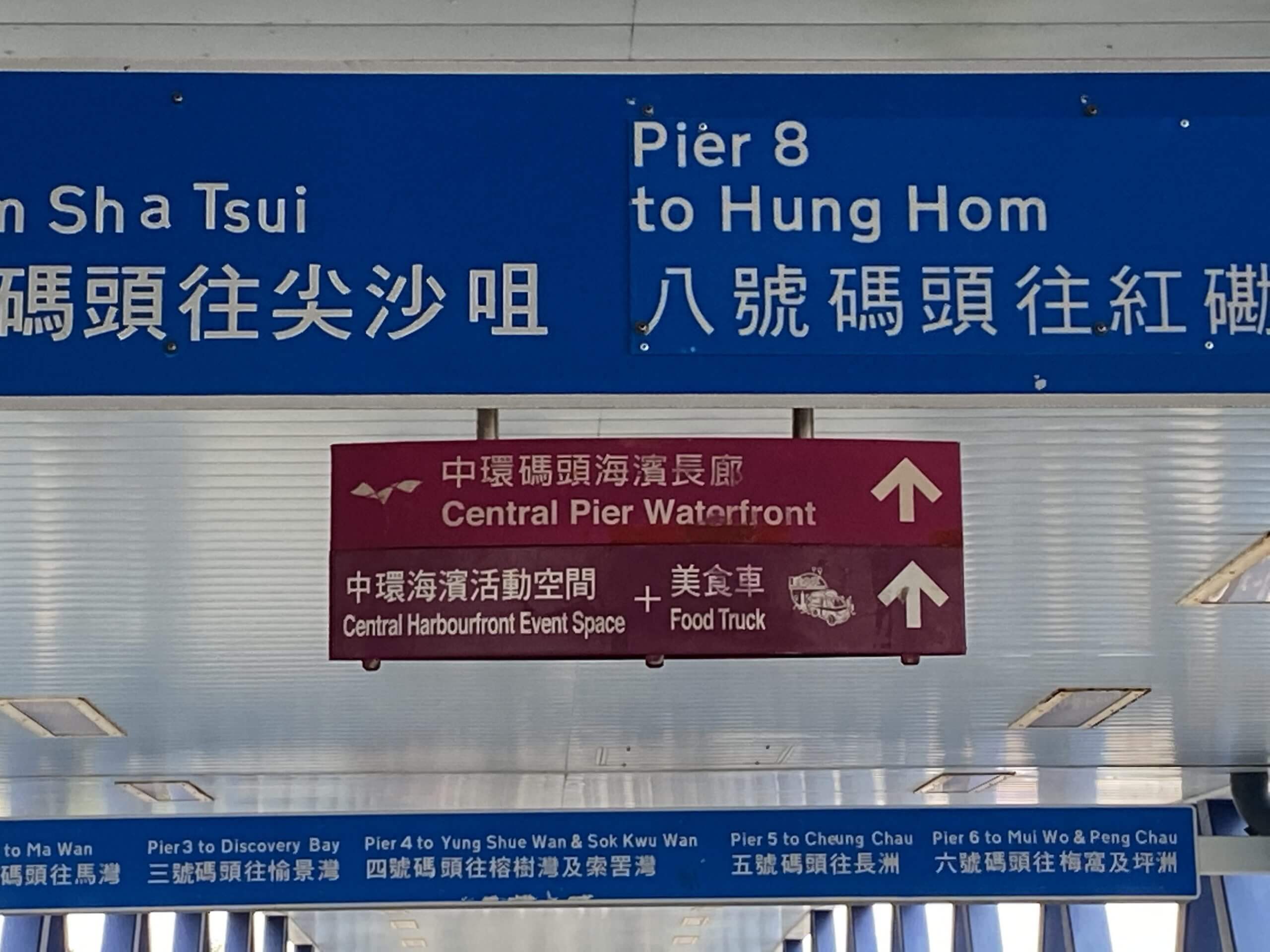 "The venues provided have the least flow of people even if it is located in tourist attractions like Tsim Sha Tsui," says Mr Lam.  
He uses Clock Tower and Salisbury Garden in Tsim Sha Tsui as an example, which are located within a six-minute walk.
"Tourists would visit the Clock Tower but not Salisbury Garden [where the parking venue is located]," he adds.
The chairman says that members of the Federation had made suggestions to  the government on providing parking venues at places with a larger flow of tourists and locals such as Temple Street. But they receive no reply from the authority.
"Even if we simply want to relocate a parking location from Salisbury Garden to the Clock Tower, our voices were never heard," he says.
Mr Lam thinks that by setting up parking venues in places with the least flow of people, the government wants to prevent competitions between food trucks and restaurants located in the same district.  But he thinks such acts violate the rule of the free market.
"[The government] is limiting our mode of business. Does it mean that if I open a restaurant here, I cannot allow people to open up another restaurant next to my shop?" says Mr Lam who says he is angry about the regulations.
"Customers would only come and pay a visit if the place could provide a variety of restaurant choices," he adds.
In addition, another problem arose after new government officials took power in July 2017 — lack of support from the authority.
"When the scheme was launched in February 2017, Gregory So Kum-leung always came to visit us to understand our needs," says Mr Lam, referring to the former Secretary for Commerce and Economic Development.
But five months after the launch of the scheme, Mr Lam started feeling that there is a clear disparity between the government led by the two chief executives, Leung Chun-ying and Carrie Lam Cheng Yuet-ngor.
"The government keeps shirking the responsibilities to avoid working on the scheme.  Current Secretary for Commerce and Economic Development, Edward Yau Tang-wah has never visited any of the food trucks nor communicated with us since he was appointed," says Mr Lam.
"It seems that the government has abandoned food trucks," he adds.
Leo Choi Chun-keung, a 32-year-old owner of The Butchers Truck who joined the scheme in September 2017, shared the same views as Mr Lam.
"Government would document our feedback, such as requesting more chairs at the parking spaces in Disneyland, but I never see them responding to any of my requests or do any follow-up actions," says the 32-year-old.
In view of the government's attitude, both Mr Lam and Mr Choi do not participate in the monthly meeting with the government as often as they used to.
"No one wants to go to the meeting because [the government] does not show that it cares about us," Mr Lam adds.
Tourists are the target of the scheme. Yet, such positioning might contribute to the failure of food trucks in the eyes of the owners.
"Every business must establish a local market before expanding their target to tourists.  If it cannot attract locals, then how can a business be able to attract tourists?" Mr Choi explains.
Although Mr Lam thinks it is feasible to target tourists, he adds that locals should also be included as target customers.  
"Due to ongoing social unrest since June last year and the pandemic in 2020, there are no tourists in Hong Kong, causing a drop of 80% in our revenue," says Mr Lam.
"Without tourists visiting Hong Kong, the scheme must fail [if it only relies on tourists]," Mr Lam adds.
There was a loss of approximately HK$3 million in the gross revenue of all food trucks between April 2019 to July 2020, according to the Legislative Council Panel on Economic Development.
Ellen Kan Fung-ping, 40, the spokesperson of the Tourism Commission says that due to the withdrawal of two participants, only 13 food trucks remain in Hong Kong this year.
"Due to social incidents and COVID-19, food trucks were unable to operate as usual.  In view of this situation, the government decided to extend the pilot scheme till 2021 to compensate the loss of the industry," says the spokesperson.
The lack of tourists hits the industry redundant. Nonetheless, Mr Choi is still optimistic towards the future of food trucks.  He believes that food trucks can be popular among the locals.
"We managed to achieve breakeven by switching our mode of business from part-time to opening seven days per week, as we shifted our target to locals," says Mr Choi.
However, as the current government does not provide any support to the industry, Mr Lam expects that the government would no longer put resources on food trucks after the end of the pilot scheme. 
But he does not think it is a pity.
"I started as a food truck owner. But thanks to food trucks, I have become an owner of hotpot restaurants. I am even a politician now," says Mr Lam proudly.