Various experiences of mainland students' semi-closed post pandemic campus life--reasonable, formalised or creativity motivating?
By: WANG Yichun

Edited by: Cassie Zhang

2020-12-16
As the new autumn semester began in September, 31 provinces have arranged students back to school for on-campus teaching according to the Ministry of Education.
To better control COVID-19, universities have established a semi school-disclosure policy. It means students are not allowed to go out of school as usual. Universities implemented many protection measures to prevent COVID-19 as well.  
Among many universities' school closure policies, Tsing Hua University has done a good job according to the Beijing Municipal Education Commission. "Tsing Hua University currently implements a filing system with an app called Tsing hua zijing app," according to the Beijing Municipal Education Commission.
Acting as a tracking and reporting system, it is mandatory for students to use this wherever they go. When students leave school, they need to report the reasons for leaving the school, travel trajectory, time of entry and exit on the online system in advance. After filling in advance, they can enter and exit the campus without approval.
 "This seems to lack the restraint of one student, but by giving students a certain degree of autonomy and inspiring everyone's awareness of epidemic prevention, it can eventually implement epidemic prevention measures," said Liyi, the Deputy Secretary of Beijing Municipal Education Working Committee, Spokesperson of Municipal Education Committee.
Linked with every student's student ID, Tsing Hua zijing app tracks each student's location in Tsinghua university through their QR code scan record on campus. "When entering any interior space such as a canteen, a dorm or a classroom, we have to use this app to scan local QR code before the entrance," said Zhang Zhihao in a chat interview, a year 4 student in the department of civil engineering in Tsinghua University.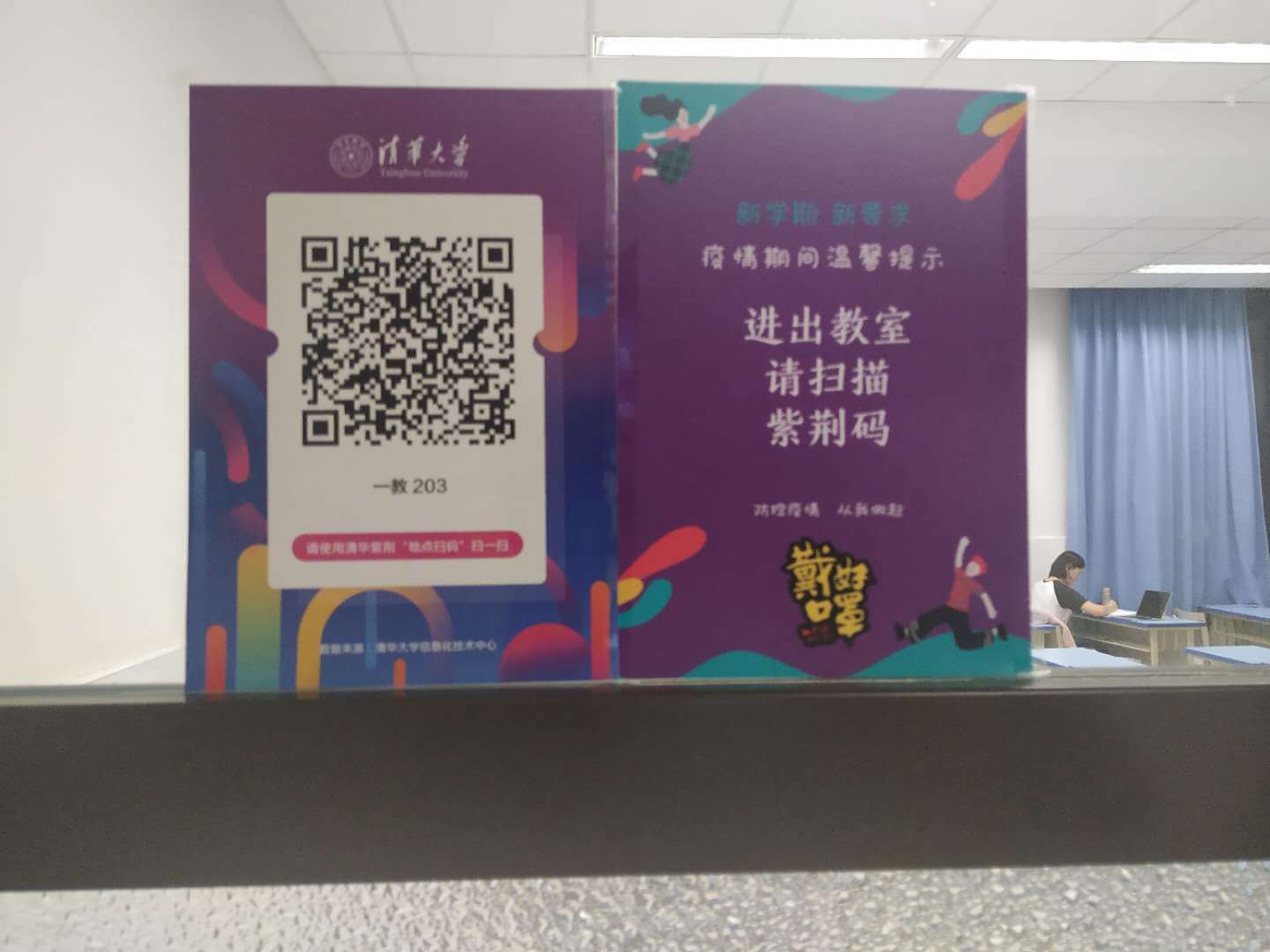 Moreover, this app has a function of "Report Body Temperature", which is connected to a robot body temperature screening and management system called "Cutie Tu". The system aims to test students' body temperature every morning before they leave their dorms. Also, students should test body temperature three times a day on their own and report to the app. 
"Our university life is gradually returning back to normal. Students now only need to show the green QR code in the Tsinghua zijing app when going in and out the campus, '' said Mr Zhang. He stated that the daily report of health conditions make the post-pandemic semester a little inconvenient, but generally, it does not affect their normal life too much.
However, things are different at Jinan University. In order to better control the pandemic situation, the south campus of Jinan University has prohibited express delivery to the rookie post on campus since Sept 4. As a result, students need to walk around 20 minutes to the South Gate to collect express delivery.
 "Due to the regulation of prohibiting shared-bikes from entering campus, walking is the only way to reach the south gate," said Xiao Yuan, a year 4 student in the South Campus of Jinan University. Besides, according to an anonymous student at Jinan University, the school policy will let them wait for about 20 minutes more than usual if ordering delivery for lunch. 
"Guangzhou's weather is too hot, so we are all exhausted about waiting." According to Ms Xiao, the school policy increases students' close contact with each other while waiting, which raises the "danger of coronavirus spread".
Most of the students don't think this measure can help with preventing the spread of COVID-19. At the same time, it brings huge inconveniences and danger. Moreover, this regulation measure was released just before the governors came to Jinan University for a visit.
Up to now, most universities in mainland China have adopted strict policies about campus entrance. According to the ''Autumn and winter new crown pneumonia epidemic prevention and control technical plan(updated version)'', universities should strictly control the school gates, and students can't go out unless necessary.
"Our university life has nearly gone back to normal, except difficulties in going out," said Sun Yuefeng, a year 3 student at Beijing University Of Chemical Technology. According to him, students still have to send applications of going out with appropriate reasons such as going to a doctor, doing an internship, or buying something necessary.
"Only reasonable and urgent reasons can be approved by the teacher when going out," said Mr Sun.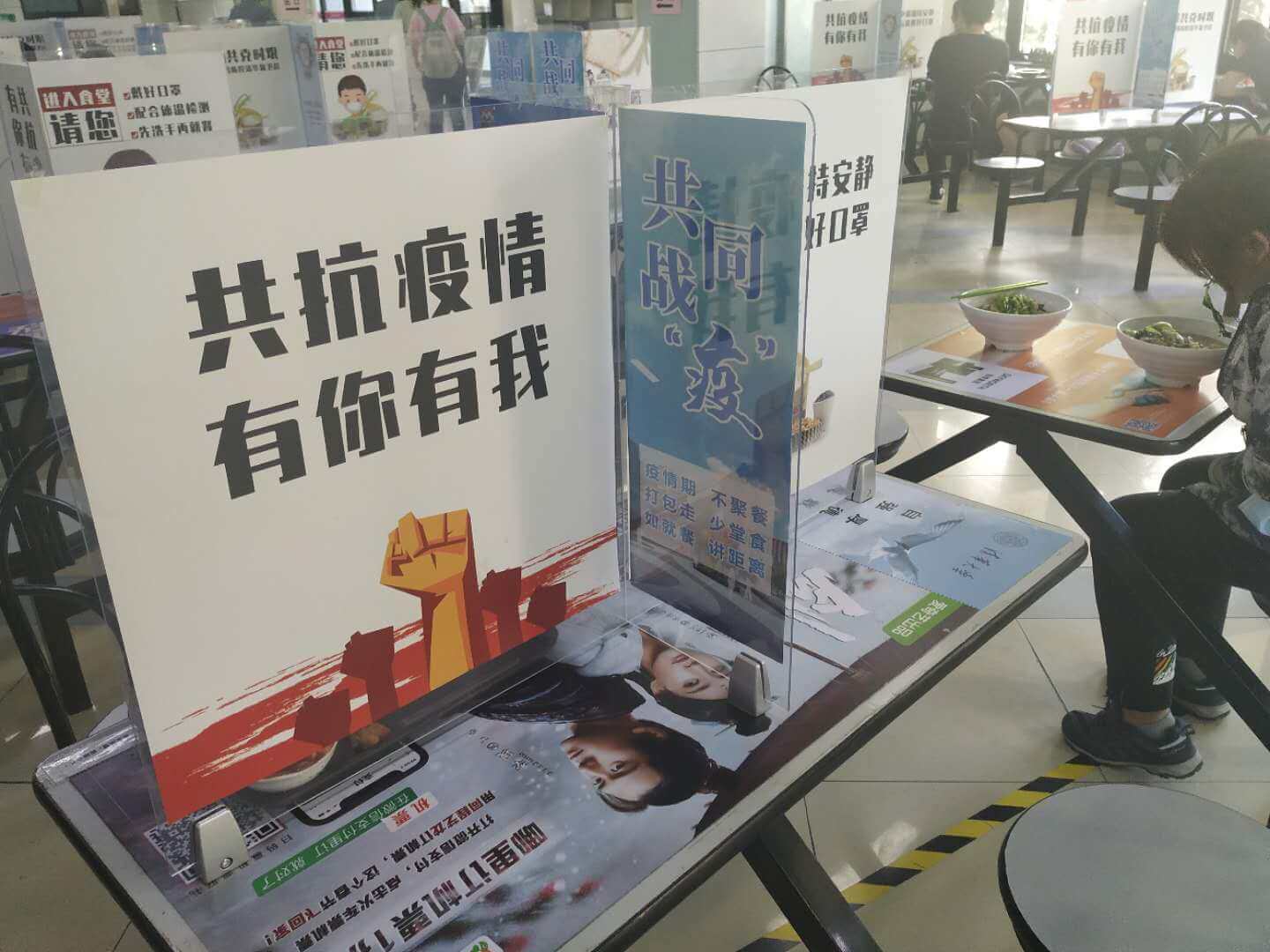 Compared with Tsing Hua University and Jinan University, Sun Yat-Sen University has strict regulation rules yet is very loose in practice.
According to the school scheme, students need to follow a "reporting system" when going out, which requires them to obey the following procedures: student application-counsellor review-deputy secretary approval-return to school on time-leave the counsellor. 
''However, in fact, we can go out freely as usual, which only requires face scanning to confirm students' identities when entering campus," said Fang Chenyi, a year 3 student in Sun Yat-Sen University." She stated that the construction team and local residents who live in the community inside the campus can go in and out all the time, so students still cannot cut off the contact with the outside world.
Actually, our university's coronavirus control measure is a kind of formalism," said Ms Fang, "Teachers don't really follow the strict paper documents to regulate us. Thus, we almost have no limitation when going in or out of school."
In addition to gatekeeping regulation, different campuses have developed policies in Canteen Virus Control. In Tsing Hua University and Harbin Institute of Technology, the partition has been set on each table to make sure students can eat individually without any contact. 
However, according to Bai Wenrui, a year 2 student from School Of Architecture in Harbin Institute Of Technology, "most students take the partition board as 'invisible'. 
"You know, the board is just a so-called "separate" board which has very huge open space at the bottom. It actually doesn't have any effect in keeping social distance. Most students just sit together on one side of the board," said Ms Bai.
Mr Zhang from Tsing Hua university mentioned that students who come together for lunch usually "cross the board to have small chats" and there is no regulation about this phenomenon.
Due to the influx of freshmen and the closure policy of the university, the long queue in the canteen is unavoidable. Students in Shanghai technology University have developed a mathematical model to calculate students' average waiting time of each canteen and published videos on BiliBili website.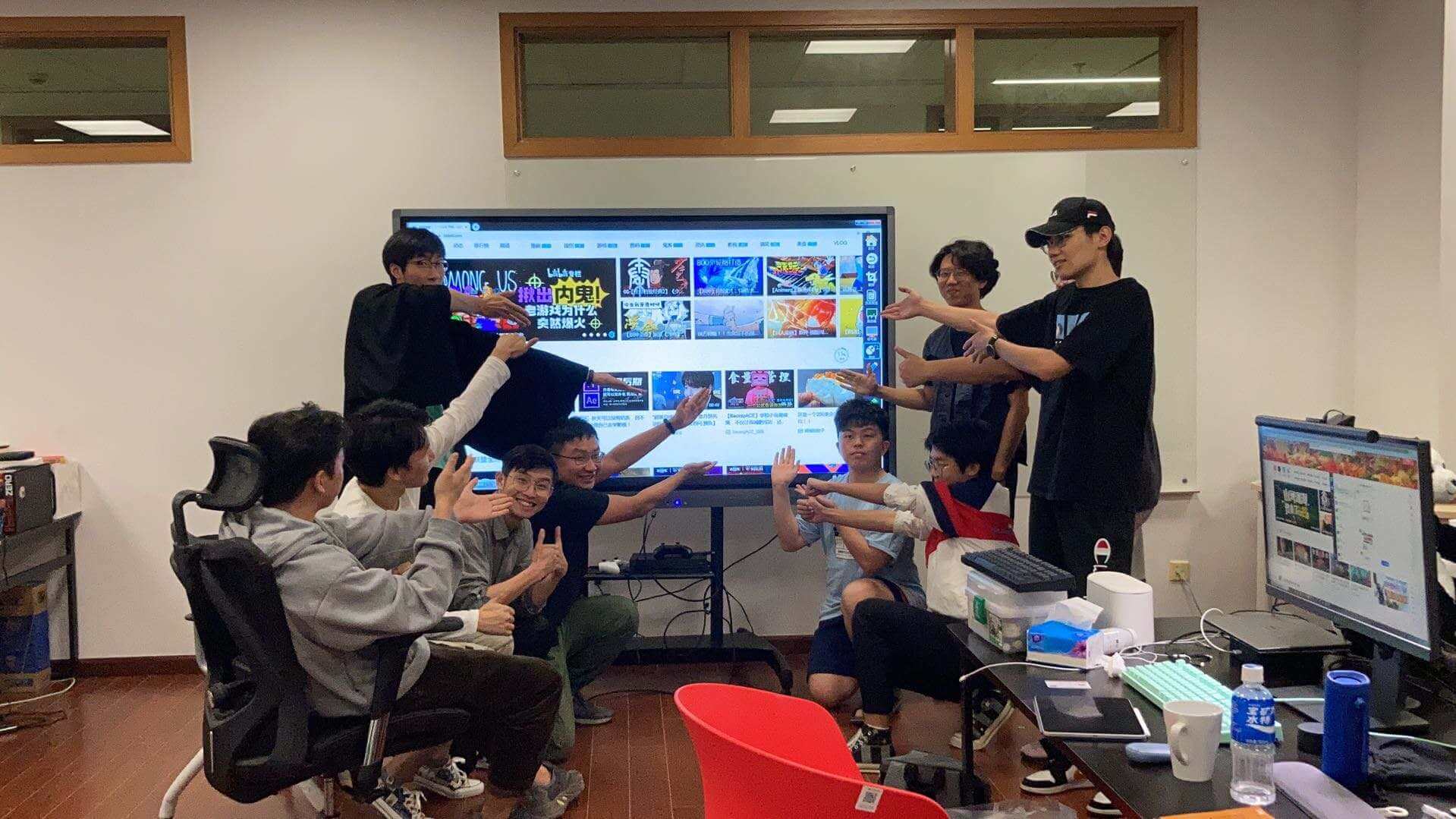 The first video of them is very welcome, helping "Backspace" to gain 3000 followers. 
According to Li Minzhang, the main contributor to the video's math model, it was because students all have huge sympathetic responses about the post-pandemic long queue in the school canteen.
"We made this video to release students' dissatisfaction and unhappiness about semi-closure policies, as we wanted to convey a positive attitude under Covid-19," said Mr Li.