COVID-19 lockdown in Majestic House, Tsim Sha Tsui
By: Simran Vaswani

Edited by: Simran Vaswani

2021-02-01
Another ambush-style lockdown is being implemented at Majestic House, 80 Nathan Road at the junction with Cameron Road in Tsim Sha Tsui on Monday evening.
Large groups of police officers and medical workers have cordoned off the area while getting passers-by to leave the area.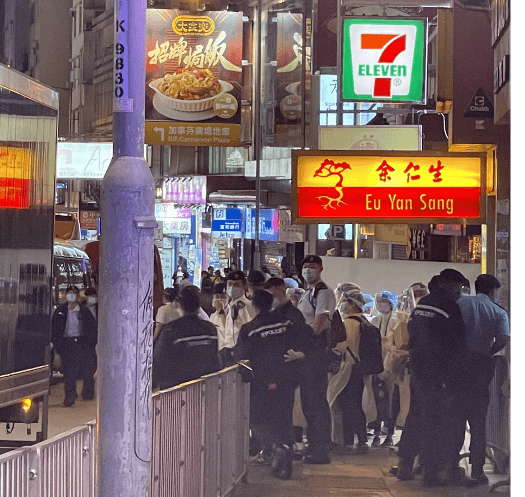 A 50-year-old man in Majestic House was confirmed to have COVID on 30 Jan, according to the Centre for Health Protection.
Majestic House was first occupied in 1963 and has over 60 apartments.
It is one of several residential blocks where people are subject to mandatory COVID-19 testing Monday evening.
Other buildings include number 42-58A, On Hing Street in Yuen Long and Loong King Building on Ma Tau Wai Road in Hung Hom, according to the Food and Health Bureau.
The Centre for Health Protection reported 34 new cases of COVID-19 in Hong Kong today.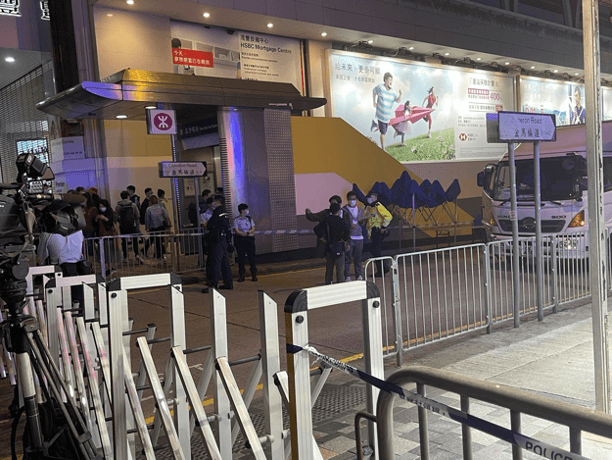 This comes after multiple lockdowns in Yau Tsim Mong district over the past week.
There has been a visible cluster of growing cases in Tsim Sha Tsui over the past 14 days, according to the Centre for Health Protection website.