Privacy concerns drive people away from evening dine-in
By: Zhu Zijin Cora 朱子槿

Edited by: LAM Tsz Yau

2021-02-18
Despite relaxed social distancing rules and resumed dinner service, some Hongkongers still won't eat out over the fear of personal data collected by the authority as the government requires all diners to record their detailed information for potential virus tracing.
Eateries can resume dine-in service until 10pm with a maximum four people per table from Thursday, as long as they fulfill prerequisites, including staff getting Covid-19 tests every two weeks and diners recording personal information by scanning a QR code through the official "Leave Home Safe" app or by other means.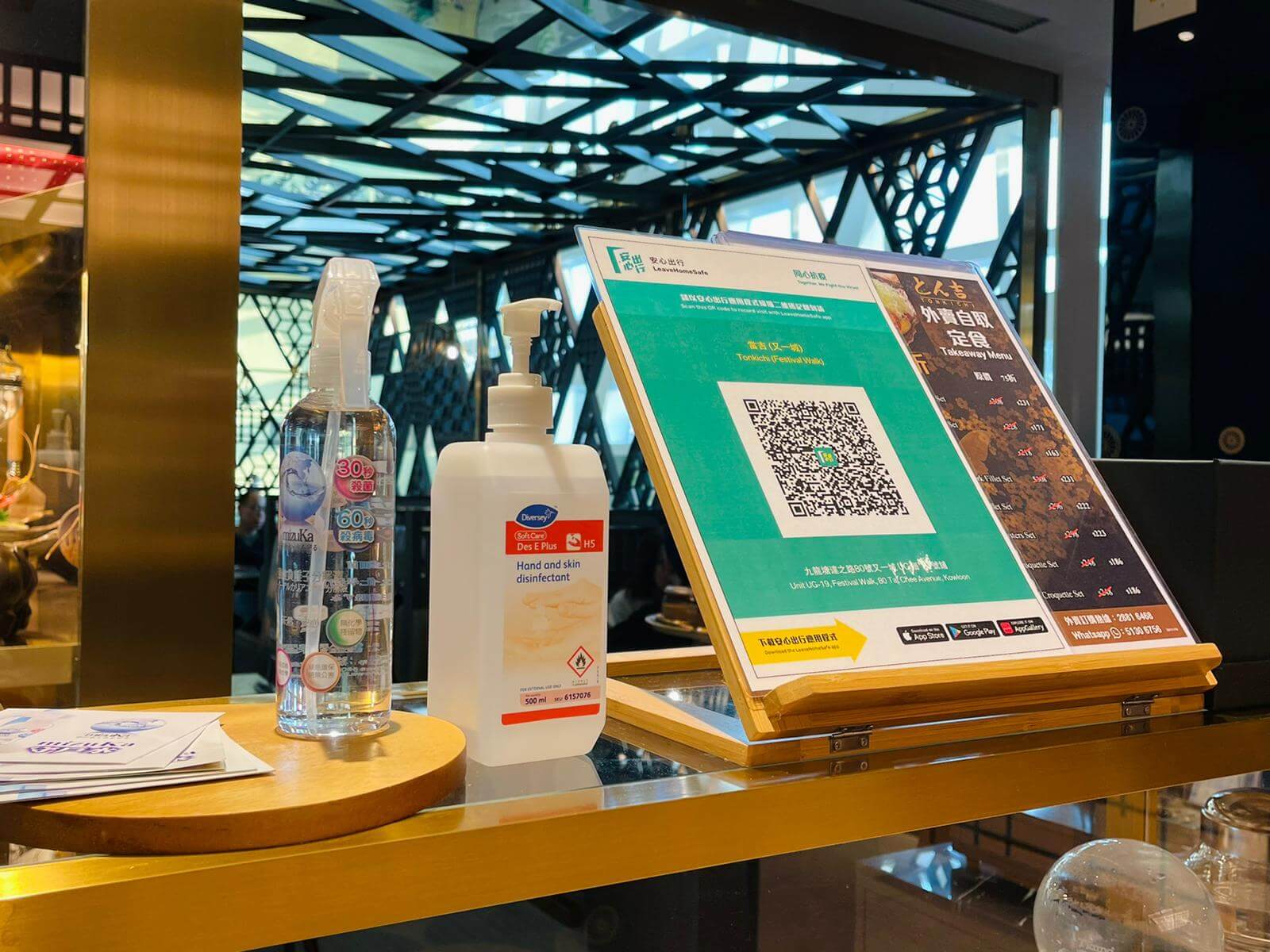 The government's controversial contact-tracing app has raised public concerns over privacy issues and abuse of data, as it will access user phone storage. Despite some online calls for boycotting the app, as of Thursday, the app download has surged to over 1 million since its launch in mid-November and seized the top position in the App Store. 
"I see no reason for customers leaving personal information when eating out," said restaurant operator Ryan Lo Tsz-yeung. "Our restaurants also have no right to ask for diners' information."
Health officials have said on separate occasions that the virus-exposure app will only let the government know "who was present at the venues at a specific time" for potential tracing, while the encrypted data will only be stored in user phones for 31 days.
Hong Kong Baptist University's "BU-Trace," launched last October and led by Xu Jianliang, Associate Head of the Department of Computer Science, is an alternative to the official app, Prof Xu said.
"People can use other apps to check whether their information has been transferred to servers if they are skeptical of the government," Prof Xu said. 
Prof Xu also said the government could make their app open source, meaning publishing the software code for people to inspect the operating process.
But the underlying reason is lack of trust in the government, said restaurateur Irice Lee. "Many diners have the assumption that their information will be collected through the app."
"I won't use the app at least for now and I'm used to ordering take-away," said diner Annie Chan at a Thai food restaurant.
Dozens of pro-democracy "yellow" eateries, including Mr Lo's and Mr Lee's, said they will maintain the current regulation of two people per table and closing at 6pm so that diners do not need to record their personal details.
However, the majority of the city's 16,000 restaurants will resume dinner services and many said they would try to ease privacy fears by providing alternatives such as paper forms for recording contact information.
Restaurants that failed to comply with the measures will face up to 14 days business suspension.
Hong Kong logged eight new COVID-19 cases on Thursday, all were locally transmitted, bringing the total infected to 10,821.