HK Alliance booted out of Companies Registry by gov't to "reduce risk against national security"
By: Ziyu Bruce Zhao

Edited by: LI Chak Ho Samuel

2021-10-29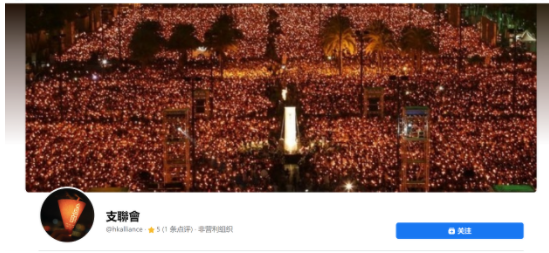 Chief Executive Carrie Lam Cheng Yuet-ngor ordered on Tuesday the Companies Registry to strike off the Hong Kong Alliance in Support of Patriotic Democratic Movements of China, citing "risks of endangering national security the group may bring about."
Lam and her advisers in the Executive Council, said the alliance, which organized Hong Kong's annual Tiananmen Square vigil, "had always maintained and promoted" its five operational goals - including "ending one-party dictatorship" - which carried the meaning of "ending the China Communist Party's leadership," the press release read.  
Its operation "amounted to seeking to overthrow the basic system of the People's Republic of China…with a view of subverting the state power…," it added.  
The decision was made after considering recommendations and views from Police Commissioner Raymond Siu Chak-yee and Secretary for Security Chris Tang Ping-keung, it said. 
The move is "unnecessary and reductant" as the alliance had already voted to disband, Tsoi Yiu-Cheong Richard, a former secretary for the alliance and now its liquidator, wrote in an open letter.
"The alliance does not see that the government has sufficient evidence to claim its existence endangers national security, public safety and public order," he added. 
The alliance "had long engaged in activities subverting the country," deeming it "a malignant tumour that undermines Hong Kong's stability," the spokesperson for the Office for Safeguarding National Security of the Central People's Government in Hong Kong, said.
It was a "just action to safeguard national security," the spokesperson added. 
Founded in 1989, the alliance organised the annual June 4 Tiananmen Square candlelight vigil in Victoria Park to advocate for a democratic mainland China, often with crowds over 100,000. Police banned the commemoration for the last two years, citing Covid concerns.
Seven core members of the alliance, including chair Lee Cheuk-yan, vice-chair Albert Ho Chun-yan and vice-chair Chow Hang-tung, were charged under the national security law in September. Three of them were accused of "inciting subversion," and five were arrested for failing to provide information police requested for a probe related to national security.