HK Philharmonic Swire Symphony Under The Stars back in-person after 2 year hiatus
By: Malick Gai

Edited by: Simran Vaswani

2021-11-15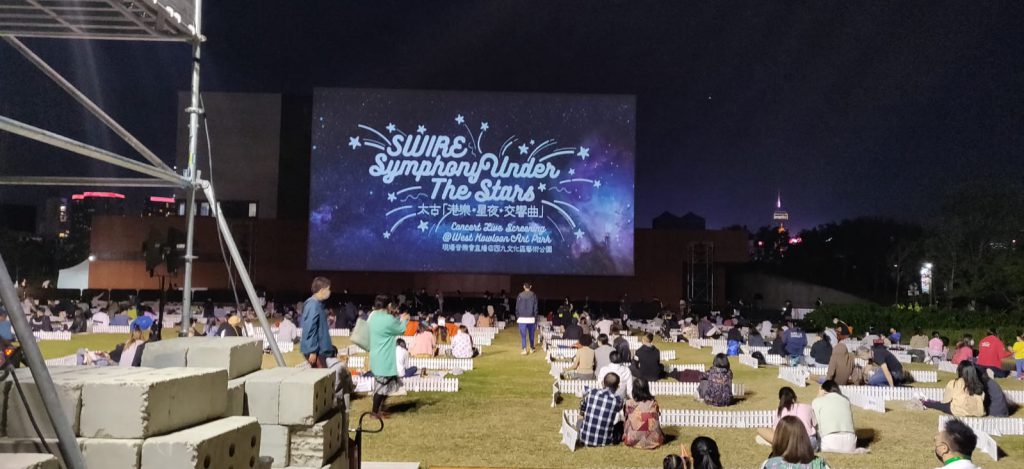 The Hong Kong Philharmonic Orchestra returned to the Central harbourfront on Saturday for its annual Swire Symphony Under The Stars, after being moved online last year because of the pandemic and cancelled in 2019 because of pro-democracy protests. 
The orchestra presented an exuberant programme of classical dance music with four philharmonic musicians performing as soloists: violist Andrew Ling and trumpeters Christopher Moyse, Douglas Waterston and Robert Smith. 
"This year's event is very exciting because all the pieces are classical dance pieces," host Harry Wong said in his opening remarks. 
Hong Kong conductor Wilson Ng led the concert after music director Jaap van Zweden was denied a quarantine waiver by the Hong Kong government. All of his remaining 2021 appearances have been cancelled.
About 12,000 people attended the concert live at the Central harbourfront on Saturday night and around 2,000 attended the live screening at the West Kowloon Art Park, Wong said at the concert. 
"It's a very artistic weekend in West Kowloon as the concert also coincides with the opening of the M+ museum of visual culture and other events," said Paul Tam, executive director of performing arts at the West Kowloon Cultural District.  "West Kowloon is not just an entertainment hub, also for civic engagement, you actually enjoy both inside and outside and it's pet-friendly."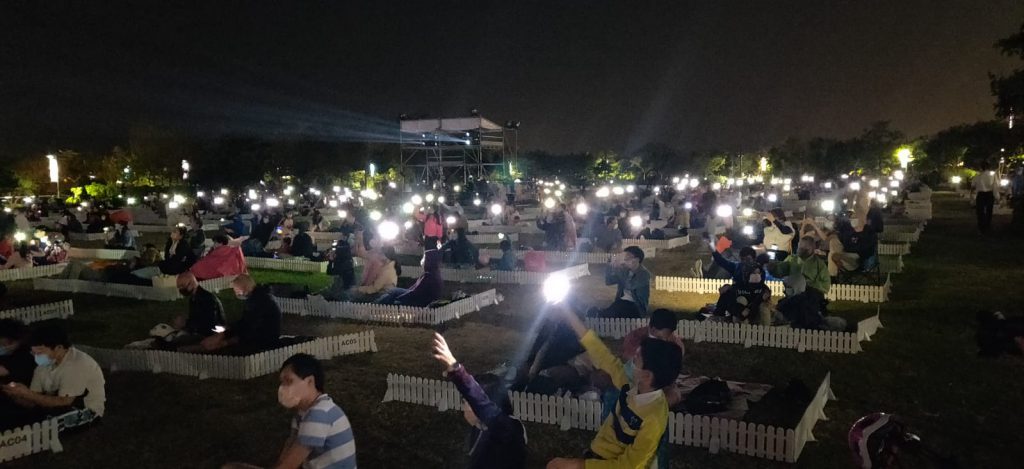 "It's good that the event is free and it is socially distanced to give people access to the orchestra," said Marcus Scarlett, who watched the live screening of the concert from the Art Park.
"It's really nice that the host engaged the audience to be involved in the dance music," said Vanessa Kwan, who also attended the live screening at the Art Park. 
The concert was also shown online via Zoom and live streamed on  the philharmonic website, official Facebook page and YouTube channel. 
The free outdoor concert is supported by Swire, the principal patron of the city's flagship orchestra since 2006.