World's most expensive handbag: Hermès crocodile diamond bag sells at auction house Christie's for HK$4 million today, hitting a world record
By: Nicholas Shu

Edited by: AMALVY Esten Carr Claude Ole Eriksen

2021-11-26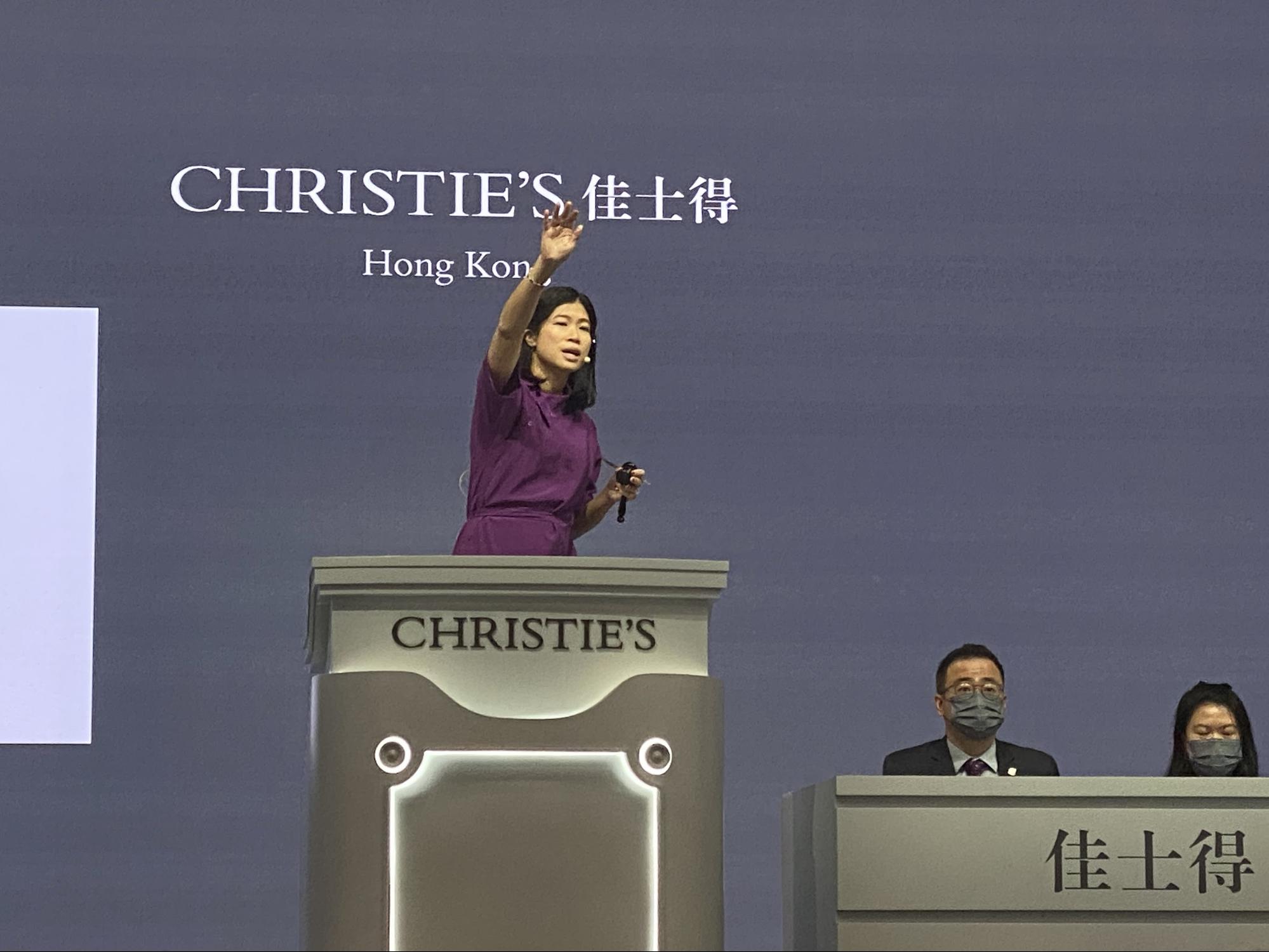 A rare Himalaya Kelly bag from French luxury brand Hermès sold at a Christie's auction in Hong Kong for HK$4 million, breaking the world record of the most expensive bag ever sold at auction.
Made of crocodile hide and decorated with diamonds, "it is one that collectors are always looking for," Jerry Zhang Yi-jie, handbag expert at Christie's said.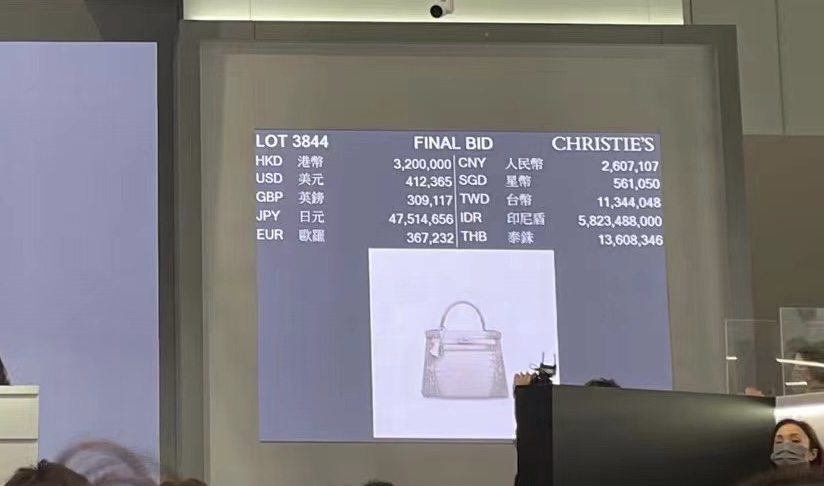 "It is not the first time this model breaks the world record," Zhang said.
The same model bag was sold in 2019 for HK$3.375 million, breaking a previous record from 2017.
"The price is becoming crazy these years," Steven Hao Shi-wen,  a handbag collector and seller who attended the auction today, said.
Christie's auction week starts from Nov. 26 in Hong Kong, showcasing collectibles including handbags, accessories and artworks worldwide.