Education University of Hong Kong derecognises student union, keeps HK$ 9 million reserve
By: Tracy Leung

Edited by: Kylie Wong

2022-01-21
The Education University of Hong Kong announced yesterday it will derecognise its student union. It also said it would keep the union's HK$9 million reserve.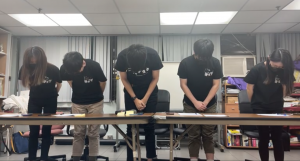 Representatives of the former Student's Union of the Education University bow to express gratitude towards their supporters in a screenshot of yesterday's press conference.
The university sent an email to teachers and students stating the Student's Union has governance problems and fails to represent students.
Representatives of the Student's Union said in a press conference yesterday it did not deprive or exclude any student from applying for membership and elected and appointed officers in accordance with established instructions and procedures.
In 2016, the university revised the union constitution, resulting in a decrease of members. The university said the union has been run by a temporary administrative committee for more than four years.
The representatives questioned the university's justification and legal basis to confiscate the reserves, also asking why the university did not raise concerns in previous years.
"The HK$ 9 million reserve of the Student Union should belong to the students. I hope the university will discuss with us how the money will be managed," said Yeung Yat-ming, the president of the Student's Union.
The union is now prohibited from using the name of the university, collecting membership fees, governing campus facilities or managing its university online accounts and services.
"The university is abusing its power. Without the student union, there are fewer chances for us to express our opinions," said Jocelyn Kong, a 20-year-old student at the Education University.
The Student Affairs Office, which will take up the function of the union, "obviously couldn't represent the students and deliver our concerns to the university," said Kong.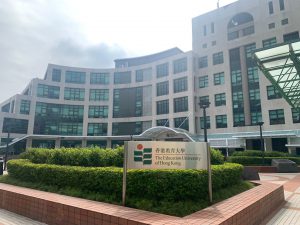 The Finance Office of the Education University said it will keep the union's HK$9 million reserve in custody.
The Education University of Hong Kong is the third educational institution in Hong Kong to derecognise its student union, following in the footsteps of the University of Hong Kong and Lingnan University.
The union at the Chinese University of Hong Kong voluntarily disbanded.
Hong Kong Baptist University, University of Science and Technology and the City University of Hong Kong failed to form a new cabinet last year.
Among the eight public universities, Hong Kong Polytechnic University is the only one with a student union currently, though the university stopped collecting fees on its behalf last year.