Cornering caregivers at home puts them under intense pandemic stress
By: Clarice Wu、Jayde Cheung

Edited by: Phoebe Law

2022-04-19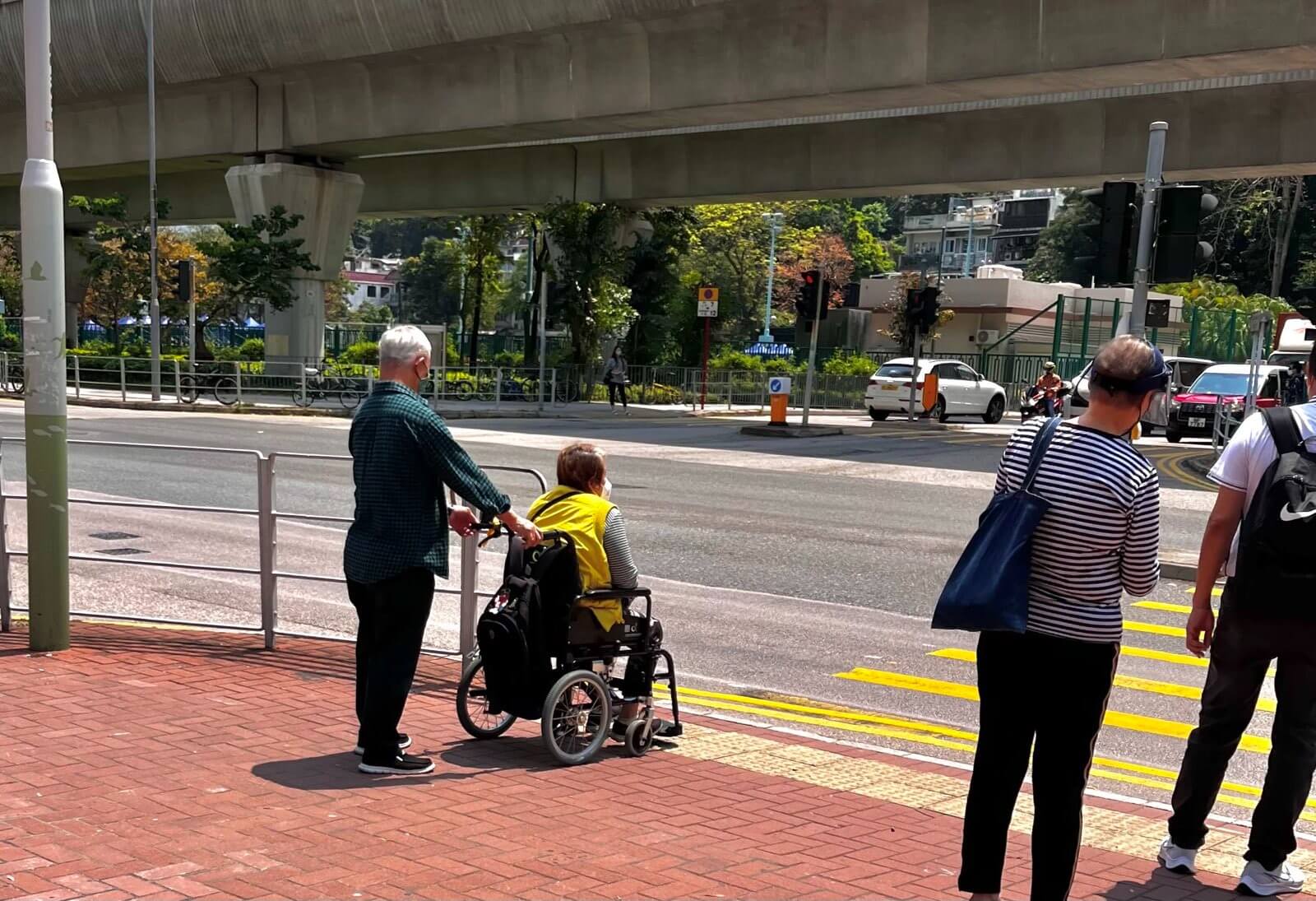 Debby Kwan Ho-kwan, 27, has been suffering from systemic lupus erythematosus for 10 years and stiff person syndrome for three years. Lupus is a form of immune system disorder that requires life-long medication and treatment, and stiff person syndrome leads to progressive muscle stiffness.
Although Kwan can manage her own medical treatments like anticoagulant injection, her mother worries about a relapse of SLE. She frets over whether to seek hospitalisation if that happens, which may expose her daughter to COVID-19. The pressure builds when Kwan's mother tries to understand new policies and chart new solutions almost every day. 
"Sometimes, my mum suffers from insomnia. She has to take medication under such mental pressure," said Kwan. 
Since the start of the pandemic, caregivers like Kwan's mother often prioritise the elderly, children and chronically ill patients over themselves. The restriction of face-to-face contacts during COVID-19 poses challenges to patient rehabilitation. Their caregivers often have to extend their working hours and more preparation work is required.
"Many caregivers cannot withstand the pressure-cooker-like environment anymore," said Zoe Chong Suk-yi, a dementia care planner working at Renascence Integrated Rehabilitation Centre. Chong and Alvin Shum Chun-kit have devoted their support to dementia patients and their caregivers throughout the pandemic. 
Since the fifth wave of Covid outbreak, they have suspended on-site visits. Instead, they prepare extra cognitive training tools for home-training and help carers overcome technical issues when they engage with dementia sufferers during online training sessions because the patients often have a short attention span.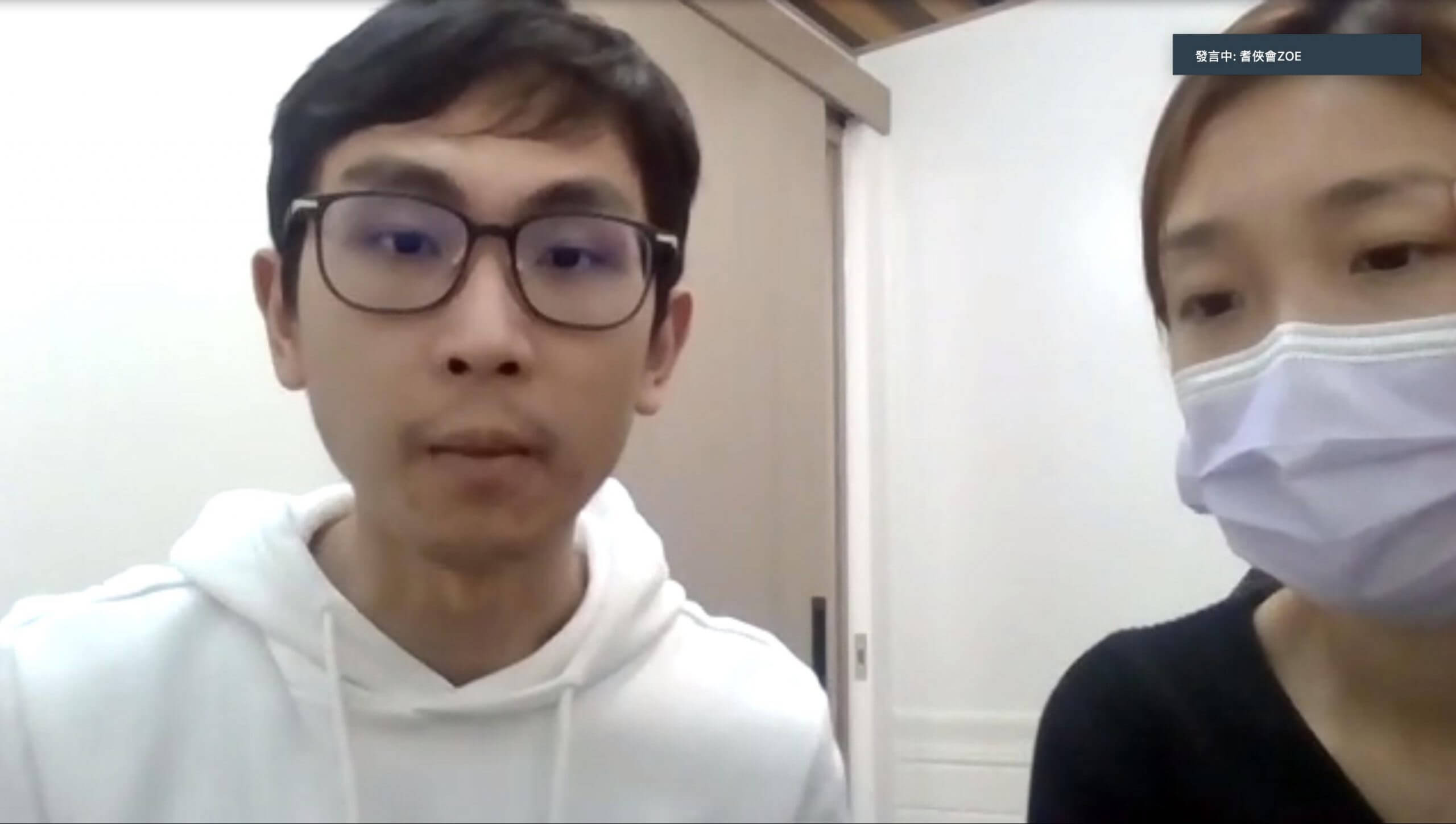 Dementia patients need a regular rehabilitation schedule in order to maintain their brain functions. They need constant cognitive therapy and practice, otherwise their conditions will deteriorate quickly, Chong explained. 
"A number of them seemed to be more sluggish than before," she said. 
Before the fifth wave of pandemic struck Hong Kong, dementia patients would usually spend Monday to Friday, 9 am to 5 pm, at day care centres to participate in a variety of training activities. They cannot understand why the centres are closed now and they are not even allowed  to leave their rooms for a walk. The sudden changes in normal routine can trigger emotional instability. 
"Emotions build up inside them. Who do they take their dissatisfaction out on? The people around them for sure. That's how patients shove their emotions down the caregivers' throats," said Shum. 
Providing full-day care has had an adverse effect on caregivers because most of them have day jobs. Caregivers who work from home have to manage their jobs and domestic affairs simultaneously. "Some of them prefer taking care of the patients during day time and work at night. How can they rest?" said Chong. 
However, a patient's progress during online training is dependent  on the preparation and participation from the caregivers. Chong has observed a tendency for caregivers to burnout from the never-ending input of effort and time. 
Immersing yourself into home caring is like working 24/7, according to Chong. She and Shum have come across family members cancelling online training sessions because they are extremely stressed out, instead of the patients being incapable.
"Stressful people are discouraged all the time," said Chong. "When caregivers witness the decline of brain functions and face shortage of in-person professional assistance, they feel helpless, yet the stress from all sides does not stop."
It is no surprise that caregivers feel exhausted and powerless under such circumstances. To facilitate online sessions, they have to put in extra effort with the other caregivers, including accompanying the patient throughout the lesson to keep them focused, and handling their emotions that emerge in all of a sudden, which results in them being intensively wound up all the time.
A survey was conducted by the Asia-Pacific Institute of Ageing Studies of Lingnan University in 2020. Of 110 respondents, including social workers, personal care workers, welfare workers, nurses, and clerks. 96.4% suffered from "lack of social activities" and 78.2% experienced "increase of loneliness".
"It is almost impossible for us to catch a break," said Chong. The caregivers' physical and psychological conditions worsen because they cannot leave their patients unsupervised and they cannot make mistakes. 
"It is suffocating, there's no escape," concluded Shum.
If either the caregiver or caretaker, or both, is infected with COVID-19, it makes the situation worse. Not only will the chronically ill patients have problems with the poor quarantine facilities, but also the aftereffects that come with the disease. The caregivers are accountable for the recovery of both sides. 
"I am actually not afraid of catching the virus because  the symptoms of Omicron are not that severe," said Man-man. She and her parents take care of her 98-year-old grandma who has  dementia. "I'm just worried that my grandma will get infected. She is not vaccinated." 
Man-man tested positive for COVID-19 at the beginning of March. Luckily, she had prepared a care plan to make sure her grandma received the usual care while she was in quarantine.
"I can imagine the chaos if we did not have a care plan and a division of labour at home.  Everyone needs to know what is going on and how to take care of the patients. We should not rely on one single caregiver," said Man-man. 
Man-man's father has taken the initiative to reschedule her grandma's doctor appointments and count the medicine according to the care plan while she was sick. She has also prepared an "evacuation bag" in case of any emergencies. Even though the family had done their best to prepare for a sudden quarantine order, grandma's reaction is out of their control. 
"I am worried that my grandma may not be able to express herself clearly in an unfamiliar environment," Man-man said. Chronically ill patients require constant attention and care, which is almost impossible to achieve in hospitals due to the shortage of manpower. Quarantine facilities are also crammed with close contacts and patients, Man-man added.
"They wear diapers for a long time, and they don't change the diapers at once even if they are dirty," said Man-man. "I really don't want her to experience such discomfort and disrespect." 
Patients may need to re-adapt to communicate with others after being discharged from quarantine facilities because they lost opportunities to interact with others during isolation. That's what Man-man experienced in going through rehabilitation with her grandma after hospitalisation.
"We will need to sacrifice time and money to rebuild their communication techniques and daily life practices," said Man-man. Caregivers may need to resign from their jobs to focus on the rehabilitation process. The caregivers' personal and professional lives can be completely disrupted. 
In order to avoid transmitting COVID-19 to the elder family members, Man-man has turned down many invitations to gatherings and has been extra cautious with personal hygiene since the beginning of the pandemic. 
"Your mental pressure builds and your mental quality declines once young people like me cut down on social activities," she said. The pandemic fatigue and stress that Man-man experienced was so intense that she could clearly feel that her mental health has worsened. 
Man-man finds the lack of clear government instructions and the frequent changes of policy extremely stressful. She even knew someone had completely lost contact with their infected family who was sent to quarantine at Asia World Expo. 
"The government keeps announcing different policies but there is no coordinated set of measures. It is extremely frustrating and tiring for us caregivers to keep up with," said Man-man. The inconsistent policy leaves caregivers bewildered and not knowing how to cooperate with the government.
"A lot of mistakes and errors can be avoided if the government provided us with clear instructions and information in the first place," said Man-man. "There are so many uncertainties, how can we plan our next steps?" 
The economic pressure is also another huge stressor. Man-man has spent a lot of money to purchase pandemic prevention products. Although the government distributed the "Community Care Service Vouchers for the Elderly" in October 2020, Man-man did not find it helpful at all.
"There is no information on what we can use the vouchers for," said Man-man. 
She urges the government to provide explicit and step-by-step quarantine orders that can eliminate unnecessary misunderstandings. Details like the date of daily care centres resumption and the application of vouchers are still unclear.
"Caregivers are so confused to a point that they have no idea how to handle everything," said Man-man. 
Instead of hoping the virus will be wiped out in the near future, it is believed the pandemic will continue for a period of time, said Chong. Therefore, she suggested that full-time caregivers should take a break if family members or relatives can take over  the caregiving duties for a while.
The tight bond between caregivers and patients often hinders the carers' ability to look at the situation rationally, which brings up the importance of emotional management, Chong said, given that the negativity accumulated inside distorts everything they see. 
"Be it calling a trustworthy family member or a friend, just blow it off!" said Chong. "Taking care of the body and mind is essential to accomplish a long journey."