Hong Kong aims to ease COVID-19 border restrictions for tourism
By: Subin JO

Edited by: Tiffany Ma

2022-10-05
A week has passed since the "0+3" scheme ending hotel quarantine kicked in, but many are looking forward to further relaxations of COVID-19 restrictions.
"The '0+0' entry requirement is imperative," Legislative Councillor Michael Tien Puk-su said on an RTHK radio programme on Monday.
Tien said he expected the government to drop the three days of medical surveillance for arrivals as early as this week and no later than the third week of October.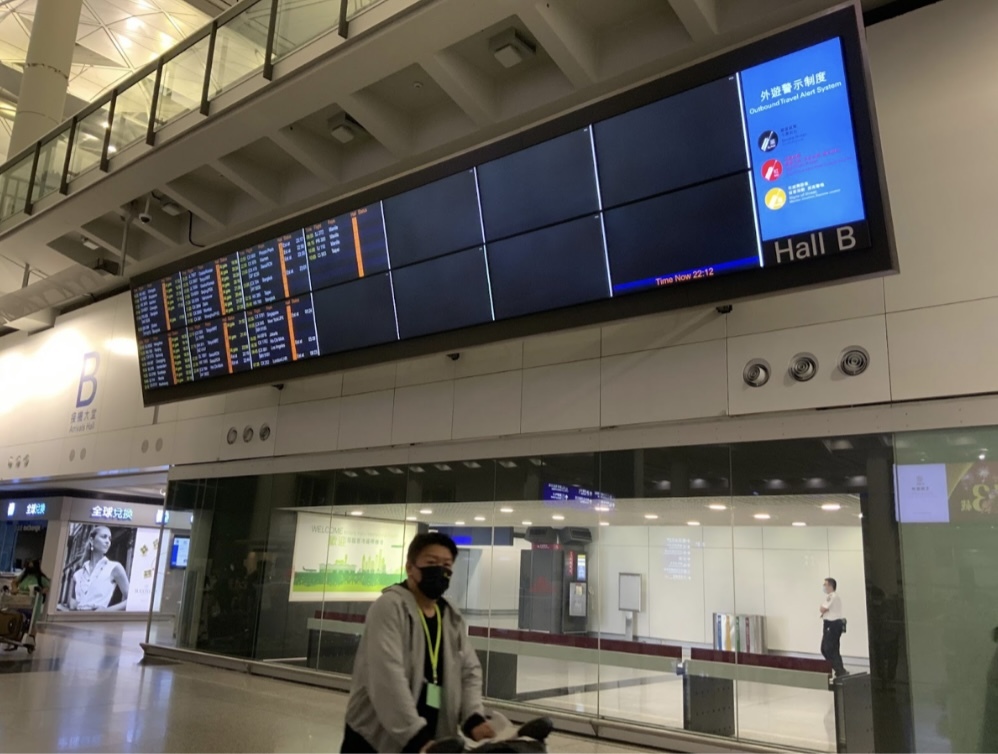 Hong Kong started "0+3" on Monday with inbound travellers subject to three days of medical surveillance, including not being allowed to enter restaurants, bars and gyms. Arrivals have to wait for their vaccine pass, held in the government app LeaveHome Safe, to turn blue.
Nucleic acid PCR tests are required on airport arrival as well as the second, fourth and sixth day along with daily rapid antigen tests, according to the Centre of Health Protection website.
"Although Hong Kong has shortened the quarantine period, it is still troublesome for me as I have to scan the LeaveHomeSafe app when visiting designated venues such as restaurants and tourist spots," Kwack Ho-wook, a student from South Korea, who arrived in Hong Kong last Friday to visit a friend, said.
Kwack added he had to buy a more expensive plane ticket due to limited flights.
The number of inbound travellers has not significantly increased since the new scheme. Hong Kong Airport recorded 39,283 arrivals last week, about 6,000 visitors more than the previous week. Less than a tenth of the arrivals were not Hong Kong or mainland residents, according to the Immigration Department statistics.
Since the pandemic, there has been a decline in travellers with a record 97.4 % drop in the number of visitors in 2021 while the number of arrivals fell from 3.57 million in 2020 to 91,398 last year, according to the Hong Kong Tourism Board statistics.
"Hopefully, we are going to see '0+0' very soon so that we can see a more visible rebound early next year in Hong Kong," said George Leung, the Chief Executive Officer of the Hong Kong General Chamber of Commerce speaking on a Sunday radio programme.
Lo Chung-mau, the Secretary for Health, said in a TV interview last Sunday that the current epidemic situation does not allow for the complete removal of quarantine and the sharply increased number of arrivals may lead to more imported Covid-19 cases.
"It is not appropriate for Hong Kong to start a "0+0" arrangement," Lo said.
About 25,000 locally acquired cases were reported in the first week of the new scheme, 10,000 less than the previous week, while imported cases saw an increase from 1,057 to 1,643, according to the Centre for Health Protection.