Expert remains confident amid attracting lost financial talents in Hong Kong
By: Rex Cheuk、Man TSE

Edited by: Kylie Wong

2022-10-31
Martin Li plans to work for several years in Hong Kong when he graduates from university in order to save up money to leave. He majors in accounting and management at Hong Kong University of Science and Technology and this summer.
"I am not afraid of being jobless in the future. I am just worried about Hong Kong's decreasing significance and competitiveness as a financial centre," said Li.
In mid-2022, Hong Kong's population declined 1.6% to 7,291,600 from 7,413,100 year on year. The net outflow of Hong Kong residents is more than 113,000 residents since June 2021, after deducting the population inflow.
Since January 2021, the UK has allowed all Hong Kong permanent residents born before 1997 to apply for British National (overseas) passports. According to the Home Office of the UK, 116,702 applicants have been successful as of 2022 Q2, while 68,146 of them were Hong Kongers.)
Some of Li's peers also plan to emigrate because they fear Hongkongers are losing their freedom of speech. But in some cases, plans to leave are limited by financial situations.
Cherry Tsang, former KPMG accountant, left for the UK in March for political reasons, and the strict Covid policies.
"My coworkers here are more open-minded and willing to express their opinions without any concerns," Tsang said in London.
Politics aside, Hong Kong's living environment, fast-paced lifestyle and working conditions are other factors both Tsang and Li considered.
Temporary blasts
Dr.Vera Yuen Wing-han, an economics lecturer at the University of Hong Kong, said that the emigration waves post neither immediate nor critical impact on the local financial industry, since corporates are attracting and retaining employees through promotions and salary raises.
In fact, the mass emigration benefits those who stay because it is now easier for them to get a job or a promotion, she added.
Although the effects of emigration have yet to cause major problems for the finance sector , local quarantine policies have caused a loss of foreign financial talents, said Dr. Yuen.
Managers in Hong Kong face challenges in hiring and maintaining expatriate staff. About 48% of fund management companies with operations in the city said it's "extremely difficult" to attract and retain financial talents for global roles, according to a survey conducted by Hong Kong Investment Funds Association in July.
On the contrary, Tsang has discovered that London's accounting and finance job market is booming alongside economic recovery from the pandemic.
Li also said that Hong Kong lost its influence and competitiveness as a financial hub over the past two years due to pandemic policies when compared with other Asian countries, despite the vast amount of mainland companies listed in Hong Kong.
Hong Kong now ranks fourth behind Singapore in the Global Financial Centres Index released in September., Singapore has moved up from the sixth to the third, compared to the data in March.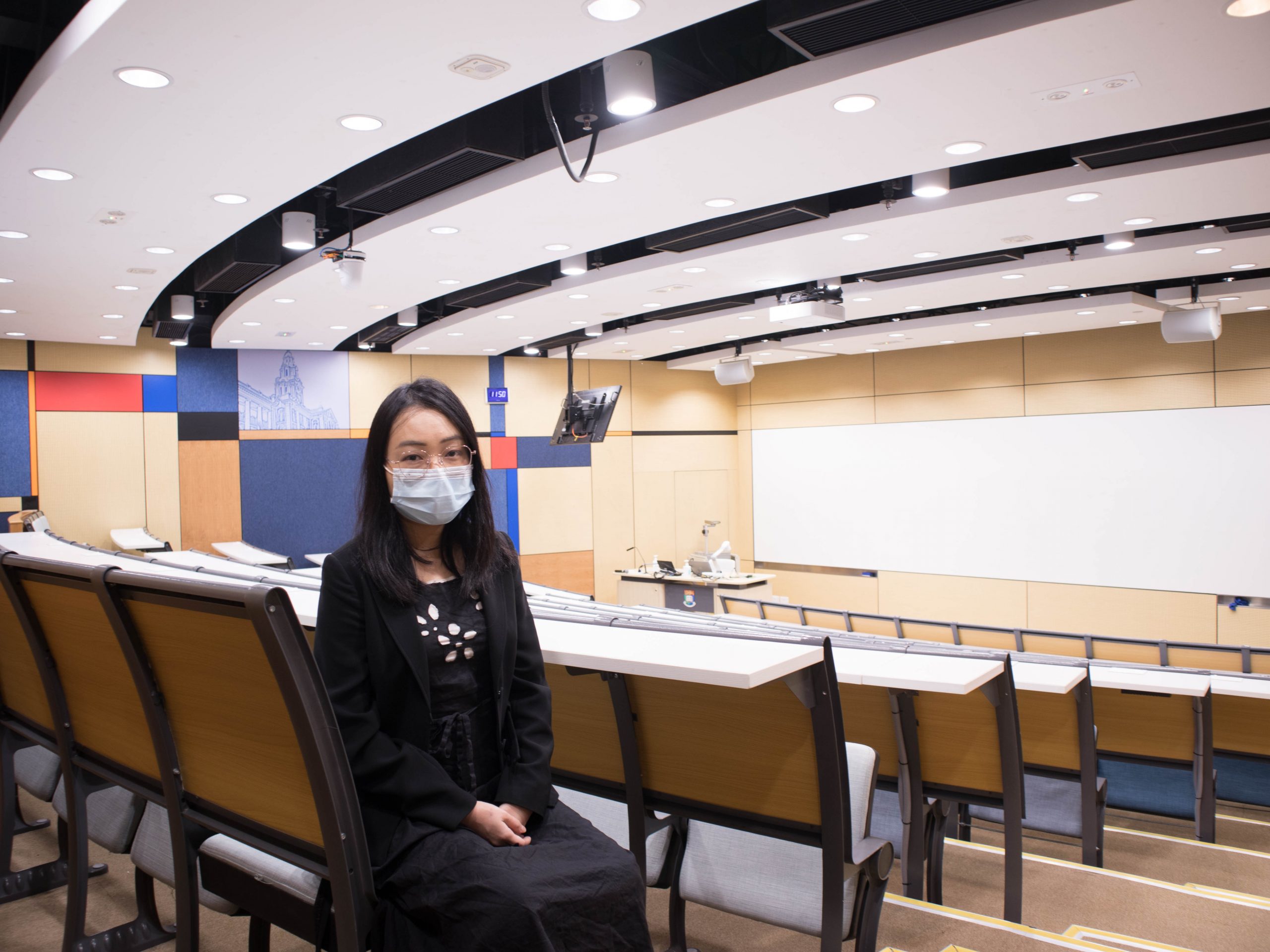 Prolonged shocks
Dr. Yuen is worried that the current emigration and loss of talent may drive financial institutions out of Hong Kong. Once the brain drain reaches a threshold, foreign companies may opt not to establish their branches or headquarters in Hong Kong, Dr.Yuen said.
In 2021, American hedge fund Elliot Management closed all its offices in Hong Kong, following the footsteps of Motley Fool, a US-based private financial and investing advice company. It announced its exit from the local market in 2020.
Since 2019, the number of regional headquarters in Hong Kong has shrunk..from 1,541 to 1,457 in 2021. Both America-based and Japan-based regional headquarters contracted approximately 10%.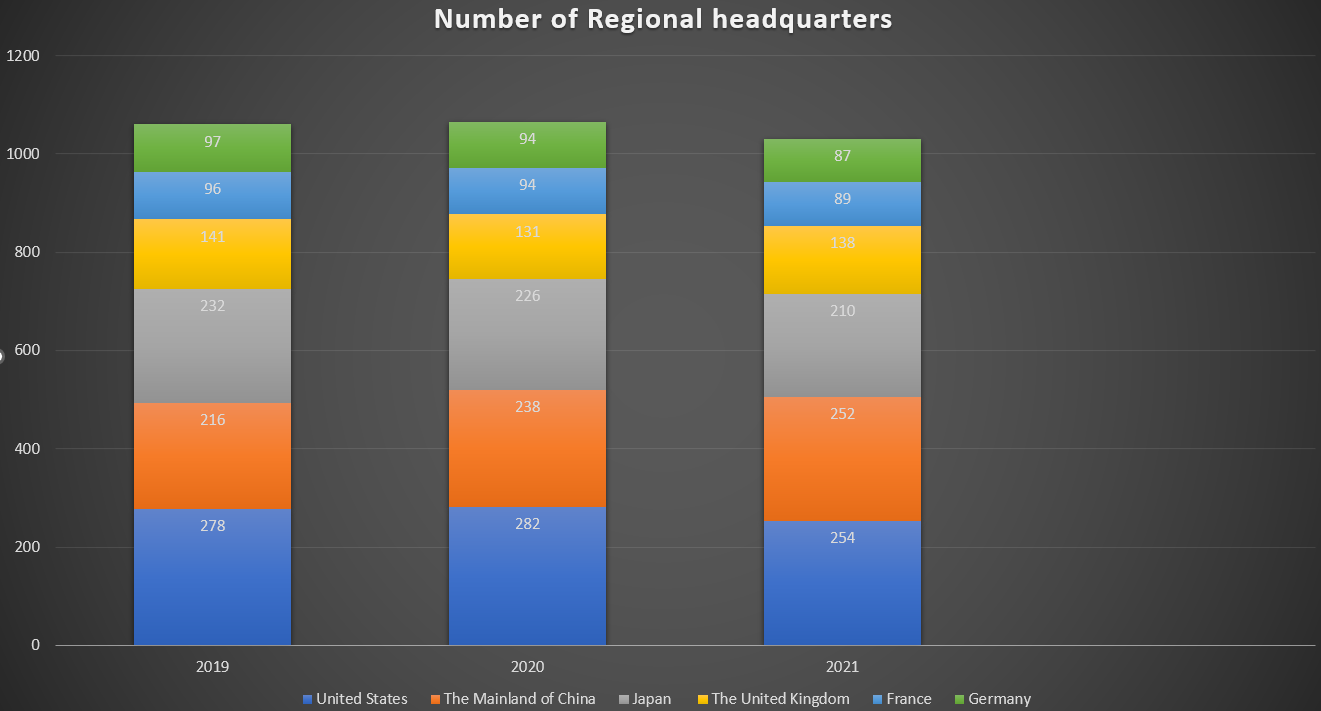 Maintaining its charm
Dr.Yuen said a simple taxation system and low-income tax rates are Hong Kong's advantages in attracting and retaining talents.
Under the progressivetax system, individuals are taxed on their net chargeable income, starting from 2% to 17%, according to the Inland Revenue Department of Hong Kong.
In comparison, the income tax rate of the UK ranges between 0% to 45%, while that of Canada varies from 15% to 33%.
Dr.Yuen said the straightforward working visa requirement is another long-running advantage of Hong Kong because it provides an alternative to foreign talents who may not be able to obtain a working visa elsewhere Another significant edge of Hong Kong over its Asian counterparts, such as Singapore, is its proximity to China, Dr.Yuen said. Under China's efforts to control capital, mainland investors can weigh in around the globe through Hong Kong's financial markets.
"Hong Kong is a stepping stone for foreign institutions and investors to enter the China market," said Dr.Yuen.
Since September 26, the Hong Kong government has lifted compulsory hotel quarantine for arrivals. Under the new "0+3" scheme, inbound travellers need to undergo a three-day home medical observation, but are forbidden from entering certain premises, such as restaurants and clubhouses.
Hong Kong officials are confident about attracting lost talents, such as fund managers due to the quarantine easing. Paul Chan Mo-po, the financial secretary, defended the city's reputation as a financial hub in a blog published in October.
"Hong Kong has been developing and growing in the face of fierce competition. There is no need to downplay ourselves or avoid talking about shortcomings; What we really need to do is to take measures to further enhance the competitiveness of our financial market," said Chan.