Local art gains more attraction while censorship fears continue
By: Aruzhan ZEINULLA、Dhuha AL-ZAIDI

Edited by: Nicholas Shu

2022-12-23
A typical day for Ka Yu Ng, a 32-year-old independent artist in Hong Kong, starts by reflecting her anxious thoughts, embracing her sensitive emotions; feelings of vulnerability that she once hated and tried so hard to supress growing up. She spends most days on Peng Chau Island in her small studio, embraced by the melodic instrumentals playing in the background, engulfed by the scent of sandalwood incense, as she channels her feelings into art, words, and music. 
Away from the hectic city, 5+2 studio, named after her childhood nickname which sounds like "five plus two" in Cantonese, is Ng's daily personal exhibition venue where she is free to produce visuals. 
Having been in Hong Kong's art scene for three years, Ng thinks the local art has developed.
"The locals are more aware of building their own style. I believe it's a very good start," she said.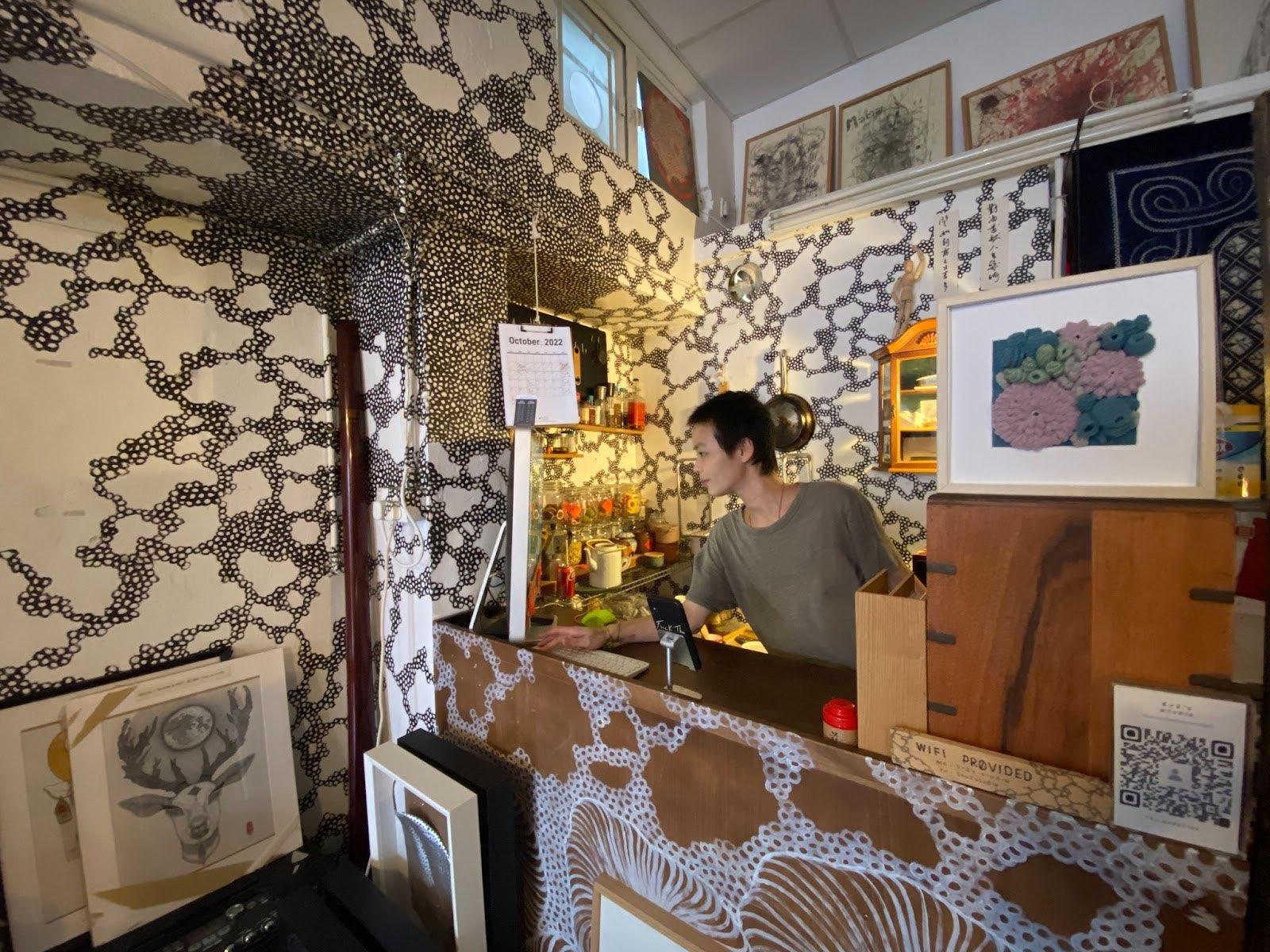 Local art in Hong Kong has been gaining more attention since the social movement in 2019 and the shortly followed COVID-19 pandemic. However, some artists have faced restrictions on creativity, which has led them to question the extent of their artistic freedom.  
"The social unrest and the pandemic are reminding people that something in this place needs to be protected, the culture in particular," Ng said. 
Hong Kong comprises approximately 29,420 creative establishments, with around 136,470 members, according to the official website of the local government. As a culturally dynamic city, it boasts 11 components of the cultural and creative industries, including arts, antiques and craft, accounting for about 5% of the city's GDP.
This year, the government announced a series of new subsidies for art talents. Chief Executive John Lee Ka-chiu pledged new funding for the new generation of artists, in his first Policy Address in October. Financial Secretary Paul Chan committed several support schemes for enterprises in his 2022-23 Budget, including an extra HK$10 million to explore the use of art technology under the Arts Capacity Development Funding Scheme, which was launched in 2011 to aid small and medium sized arts groups, and emerging artists. 
The local art market has become increasingly appealing amongst high net-worth collectors according to Art Basel and UBS's 'A Survey of Global Collecting 2022' which consists of over 2,700 art buyers in 11 global markets. If given the choice, 56% of the respondents claimed that they would still prefer buying from local art businesses.  
"We're happy to see more visitors in the art galleries and that we can bring up local arts closer to the audience," said Moonny Man, the senior business development manager of Contemporary by Angela Li, an art gallery that promotes the work of emerging independent and international artists through monthly exhibitions. 
"With the travel restrictions limiting the places that art collectors can visit,they are shifting their focus to the local arts scene," Man said.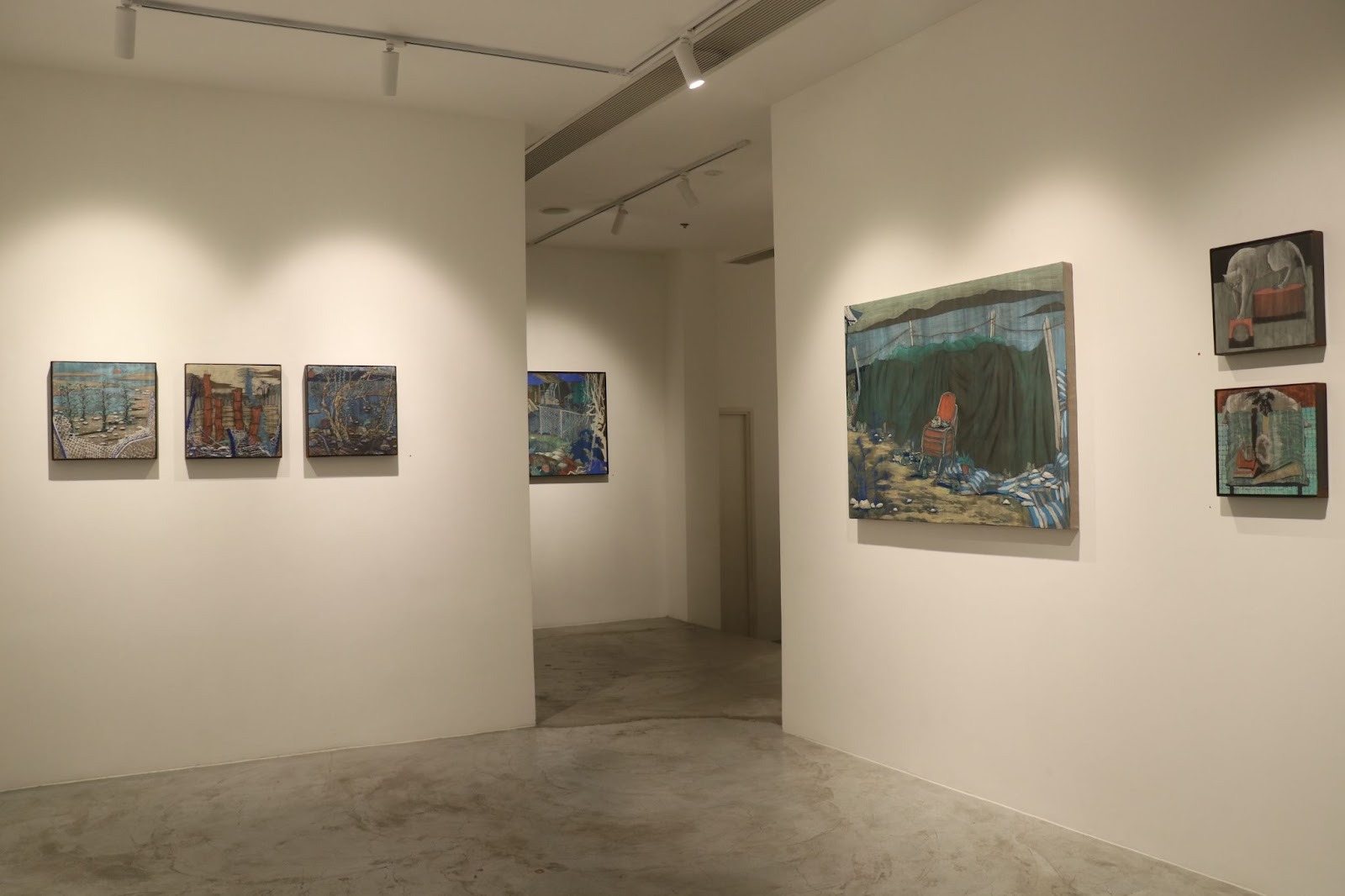 Despite local artists attracting more public attention, artists now face censorship fears since the National Security Law came into force in June 2020, which fueled the removal of several works of art. 
Hong Kong's M+ museum, one of the largest museums of modern and contemporary visual culture in the world, removed three works on political themes in April earlier this year. One of them is the New Beijing by Wang Xingwei, depicting two wounded protesters during the Tiananmen Crackdown in 1989.
Other Tiananmen-related artworks were removed from three Hong Kong universities over risk assessment issues, and breaching legal advice under the National Security Law. This included the "Pillar of Shame", a sculpture of a mass of writhing bodies and screaming faces on the campus of Hong Kong University, and the "Goddess of Democracy" in the Chinese University of Hong Kong and Lingnan University.
Hong Kong's government has said that the freedom of expression enshrined in the Basic Law, the city's de facto constitution, will be protected. "When exercising these rights, art practitioners need not worry as long as they do not contravene the offenses as defined under the law", the government stated. 
However, artists still have to consider whether their work might trigger the government's boundaries.
"You basically have no protection, you just go for it and try your best. The protests just added more stress and boundaries to what was already here," Ng said.
Bey Logan, Hollywood film producer and screenwriter in Hong Kong's film industry for over 30 years, said he has "a degree of self-censorship".
"If you're producing films in China, you would be aware to avoid the three T's: Tiananmen, Taiwan and Tibet-  if you are going to make a film focusing on those issues, it's just not going to get released," said Logan. 
The Taiwanese documentary, The Lucky Woman, was initially scheduled to be screened at the Hong Kong film festival, but was axed last month because of a protest scene.
This came after Hong Kong's legislature passed a law banning films to "safeguard national security" in October 2021. Punishment for violating the law risks up to three years imprisonment and fines of up to HK$1 million.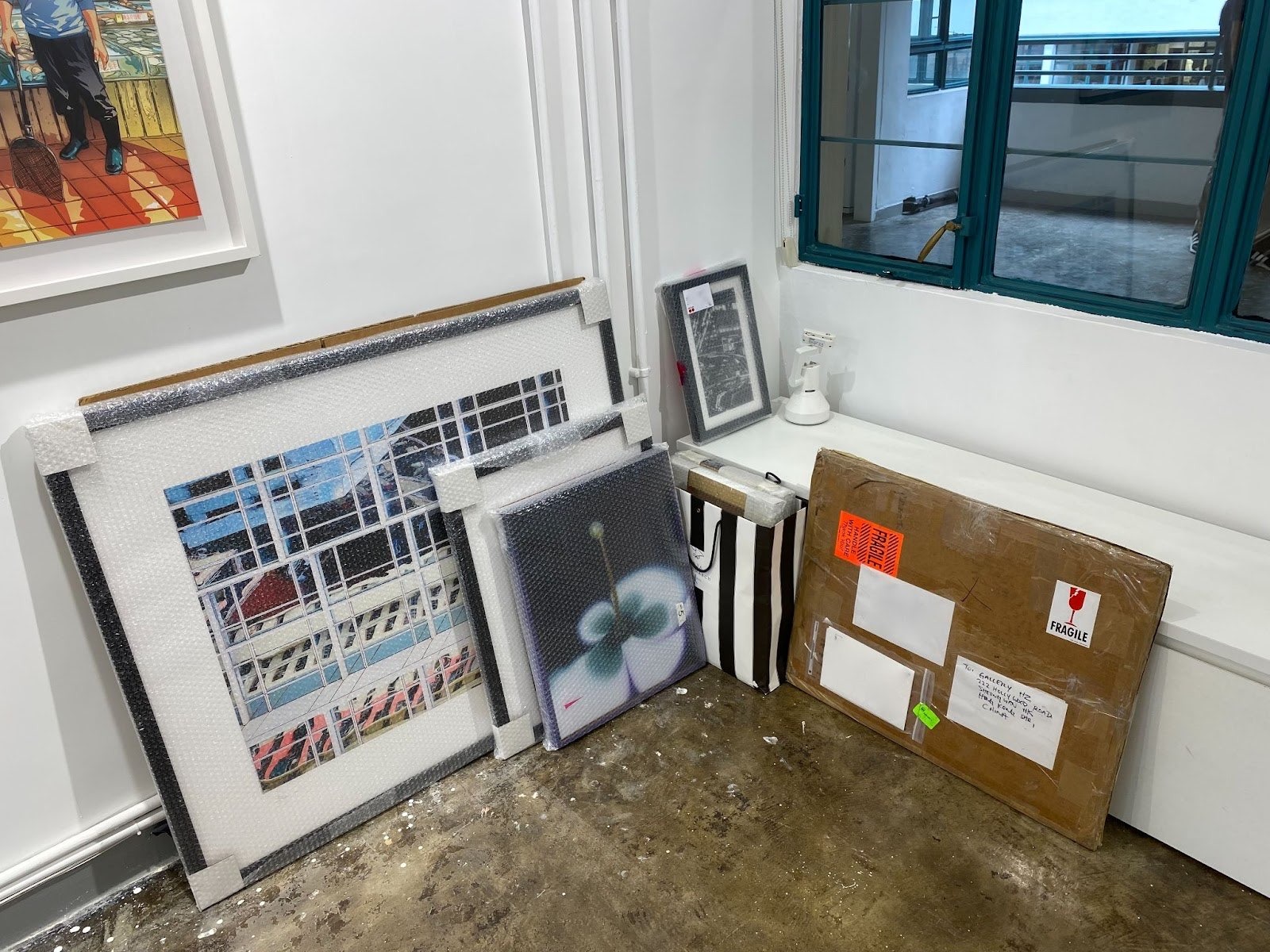 "The legislation prevents people from fully expressing certain views in any format. If you live and work here, or if you want your work to be distributed, you have to remain aware of that," said Logan.
At the same time, Logan is optimistic about the future of entertainment films in Hong Kong, which is not threatened by the legislation. Logan recalls Jackie Chan saying: "What matters? audience happy", when he had a chance to work with one of the most popular entertainers in the world.
"All the films that are locally made since the 1950s can still be distributed today,  without any fear of censorship. Hong Kong cinema for most of its lifetime was never political," said Logan.
The annual HKwalls festival, which takes place in Hong Kong Arts Month in March,  encouraged street art fanatic Alexranda Unrein, 45, to obtain an official tour guide license in 2018. 
The protests and the pandemic lockdown slowed her tours for two years but as restrictions continue to ease, Unrein looks forward to educating people on Hong Kong's "exciting" history and sharing artists' work.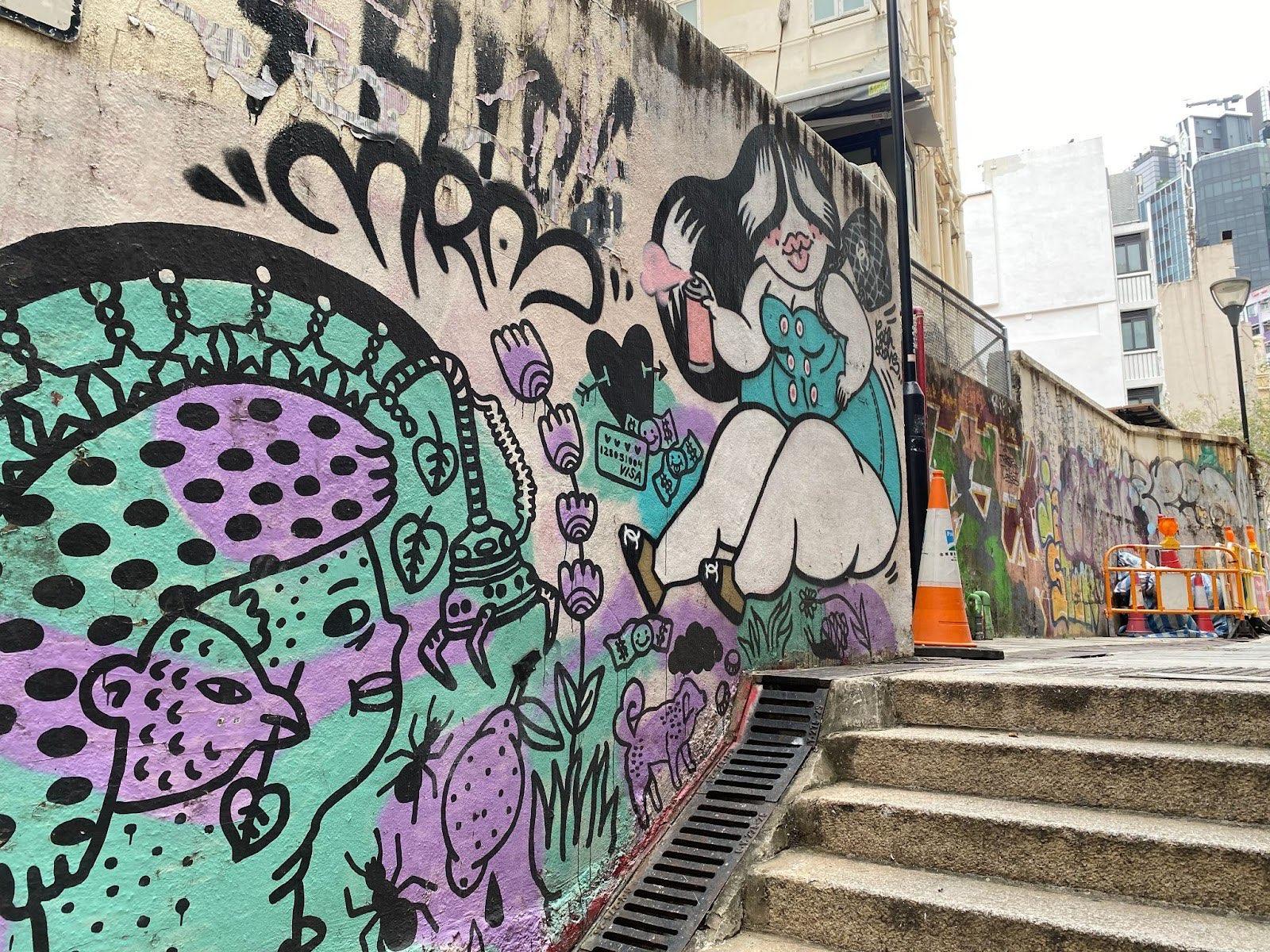 As a self-employed street art photographer, she sometimes feels the impact of censorship by not publishing her photos online, or tagging the artists for fear that they may be affected. "I wish there would be more young Hong Kongers jumping into the scene and actually daring to go out there and try themselves out and, basically developing a voice in the streets. Just see more people doing things," she said.
Unrein also hopes that the international art exchange will make a comeback soon, which she believes will enhance the local art community.
"When I talk to these street artists, they seem to be learning a lot from each other and exchanging a lot of info, and how-to's, how not-to's.  I think it's kind of like this meeting and the exchange that the artists have, that's almost a little bit missing at the moment," she said.