Tolls for two Hong Kong cross-harbour tunnels will increase to HK$30 from August 2, charges for Western Tunnel will decrease to HK$60
By: Kei Tung LAM

Edited by: Ming Min AW YONG

2023-03-22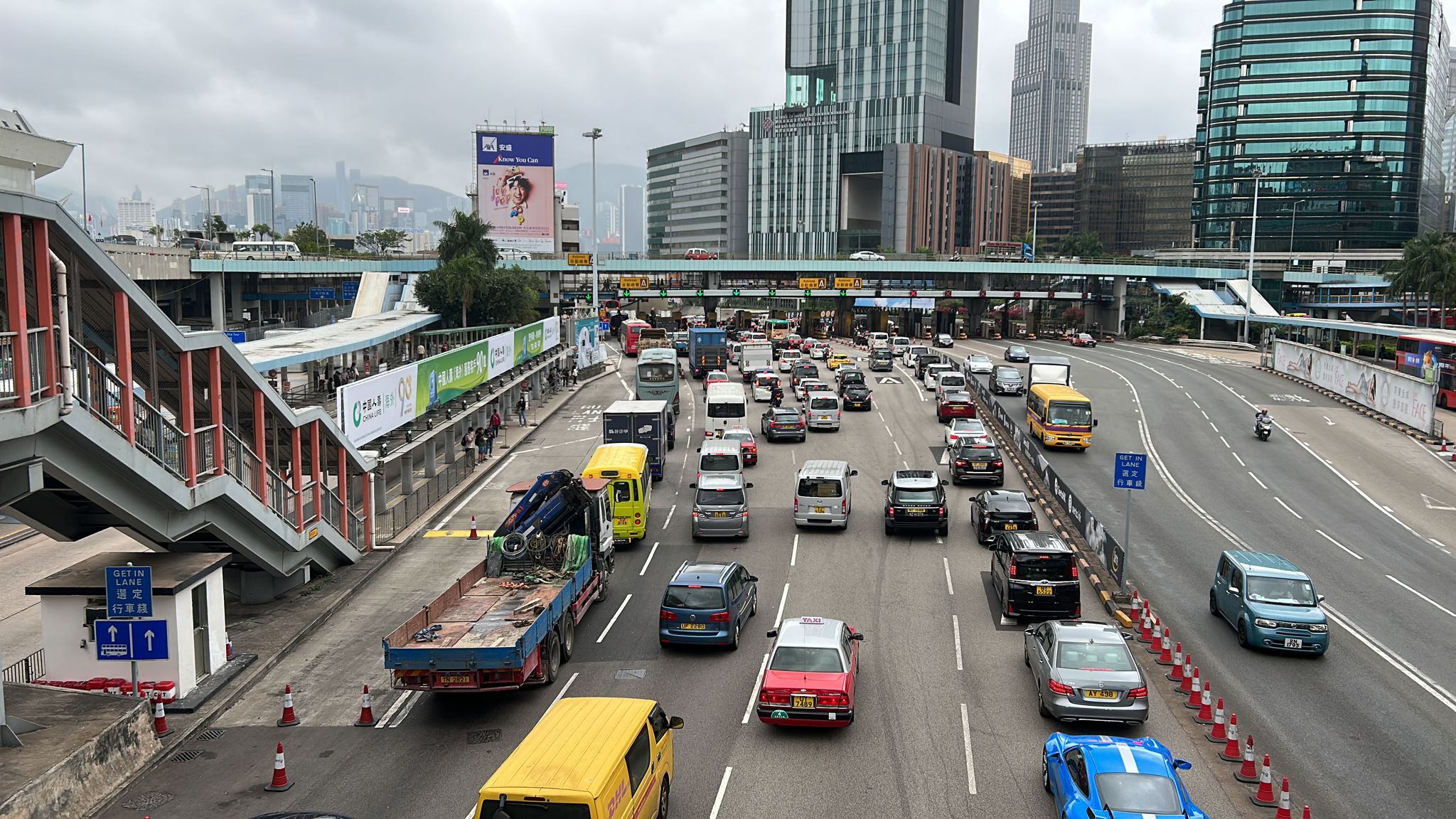 To alleviate long-standing traffic flow issues, the Hong Kong government proposed a new toll plan for three cross-harbour tunnels in two stages. 
Chan Sai-hung, the Secretary for Transport and Logistics, said that under the first stage, starting from August 2, tolls for private cars using the Western Harbour Crossing will be lowered from HK$75 to HK$60. Also, the tolls for the Cross-Harbour Tunnel and the Eastern Harbour Crossing will be increased from HK$20 to HK$30 and from HK$25 to HK$30, respectively. 
Taxi fares will be standardized at HK$25 per trip for all three tunnels to discourage empty taxis from concentrating on lower-priced return trips through the Cross-Harbour and Eastern Harbour Crossings.
"The lower toll rate for the Western Harbour Tunnel would encourage me to use it more often," Chan, a private car driver, said. He said that the higher toll rates for the other tunnels could help distribute traffic evenly across all three tunnels.
However, not all drivers are happy with the proposed changes. Sze, a private car driver and a frequent user of the Eastern Harbour Tunnel, said that the toll increase would add to his monthly expenses. "The new charges are just a disguised increase in fares," he said.
Under the proposed second stage, which is expected to start latest by the end of this year, the government plans to implement different charging schemes for different time periods. 
During "non-peak hours", 7 pm to 7.30 am,  from Monday to Saturday nights, the three tunnels will charge a flat rate of HK$20 for private cars. In the morning and evening "peak hours", the fee is HK$60 for the Western Harbour Tunnel and HK$40 for the Cross-Harbour and Eastern Harbour Crossings. 
On Sundays and public holidays, private cars will be charged at a flat rate of HK$20 to HK$25, depending on the time of day.
The government expects the proposed toll plan would encourage more drivers to use the Western Harbour Crossing and better distribute traffic across all three tunnels, reducing travel time for both drivers and public transportation users. 
However, Sze said that the second stage of the plan is unfair to office workers like him because it is difficult to control when they go out. "The government should unify the fares of three tunnels unless it is useless to bypass the three tunnels," he said.

Leung Sai Ho, Assistant Director of the Transport Department, said a transition period will be introduced to prevent drivers from suddenly accelerating or decelerating when passing through the tunnel during the transition period.