The humanitarian who embraces challenges and loves to dream.
"I'm a Masochistic freak!" These are the precise words Mr Francis Ngai Wah-sing, founder and Chief Executive Officer of Social Ventures Hong Kong (SVHK), uses to describe himself.
Living by his life motto, which is "maximise everything while you can", Mr Ngai dives into a range of responsibilities to improve society and participates in tough marathons, pushing himself to the limit whenever he can.
Mr Ngai, 39, was raised in one of Hong Kong's cubicle apartments, where families squeeze into a 100 to 200 square-foot room divided by plasterboards. It was there that he witnessed the everyday struggles of the less privileged and noticed that even the poorest people had dreams.
"Living in those cubicle apartments was far from comfortable, but people insisted on relying on themselves instead of receiving Comprehensive Social Security Assistance from the government. They hoped to be successful one day," said Mr Ngai.
A firm believer that everyone should be given a fighting chance, Mr Ngai points out a flaw in capitalist societies. "They don't allow equal opportunities," he said. "Many get left behind when two per cent of the population gets hold of fifty per cent of the global wealth."
It was for this reason, Mr Ngai, with two children to take care of, resigned from his well-paid job as assistant Vice President at PCCW to found Social Venture Hong Kong.
Mr Ngai has been a volunteer for more than ten years, offering his services to those in need, such as children, the elderly and hospitalised persons with mental disabilities.
His vision through SVHK is to create a charitable organisation that is run under an equity model and is self-sufficient at the same time. SVHK's aim is to narrow the gap between the rich and the poor by providing financial and non-financial support to social-purpose organisations and social enterprises in Hong Kong.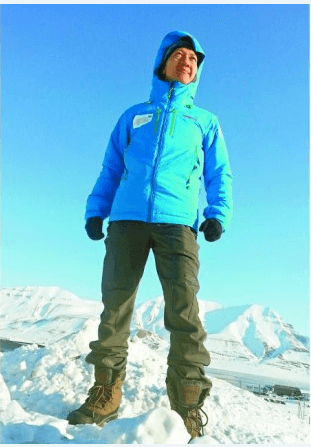 "We want to create an Undefined Social Enterprise. No matter whether it is for profit or non-profit purposes, people who work in different fields can join in," he said. "After all, to be a social venture you need to fulfill a social and financial mission. We work for a social purpose, but we sustain the program by a business method."
Mr Ngai said this sustainable enterprise created in society a more equal relationship relying on empathy rather than sympathy. Many people who were unfortunate were not looking to be pitied - the best way to help them was to empathise and treat them equally, he said.
SVHK reaches out to the disabled, underrepresented and underprivileged. It is currently one of the investors of Dialogue in the Dark, a blind experience organization that eliminates stereotypes of the visually impaired, promotes social inclusiveness and helps provide job opportunities for the blind.
The success of SVHK has seen the venture philanthropic organization going on to nurture a variety of programs such as Diamond Cab, the first Barrier-free Taxi Service, Light Home, the first affordable housing initiative to alleviate poverty of single-parent families and many others.
SVHK has recruited more than four hundred professionals as volunteers, who work together to contribute towards a higher cause. "We want to be Robin who helped Batman become a hero," said Mr Ngai.
The secret to Mr Ngai's success is to believe in yourself, follow your dream and go against the grain.
"Ninety per cent of people are followers, very few of them are willing to contribute as a pioneer," he said. "But if you think what you are doing is correct, you should insist on it."
Having become the first Hongkonger to participate in the North Pole Marathon, Mr Ngai uses his passion for marathon running as an example of finding one's dream.
"You need to find out the starting point of your marathon from the deepest corner inside your heart," he said. "Your dream must be originated from you yourself, or else you will not have the passion to keep going."
He approaches work and life with the same attitude towards marathon running. "The determination to struggle for a better life is the same spirit needed to run a marathon. One should be given hope and a helping hand," he said.
Mr Ngai believes it will make a difference to the world if more people rethink the values we are meant to pursue.
"People should dream a dream, because big dreams are not only beneficial to oneself. 'ME' is the reflection of 'WE' and there are many dreams and values that we all share."
Reported by Aska Cheong 
Edited by Natasha Chan