Last day before Tiananmen closes for maintenance
By:

Edited by:

2018-06-14
The red flag with yellow stars slowly descends as the sun goes down at the Tiananmen square, marking not only the end of a day in Beijing but also the last day before the 700-year-old castle wall closes for maintenance.
The Tiananmen District Management Committee announced on Tuesday that the heritage would be closed from 15 June to April next year. It is the first time Tiananmen close for repairment after its major renovation in the 1970s.
The maintenance would mainly improve on waterproofing the Tiananmen tower, repairing and replacing tubings and equipments which have reached its life time, and conserving the heritage.
The flag raising and lowering ceremony take place everyday at sunrise and sunset.
Tourists, mostly Chinese, starts to gather on the plaza shortly after six, 90 minutes before the flag lowering ceremony.
Mandy Yip, a tourist from Hong Kong said she chose to come today because the tower is closing the day after.
"We didn't plan to come today, but we heard from the news that it is closing, so we came to visit before it is draped," she said.
Li Feng, a Tianjin tourist who came to Beijing with his girlfriend also said they came knowing today is the last day of the building.
"I do not have any special feelings about the building, but I still came knowing I could not visit it in a year."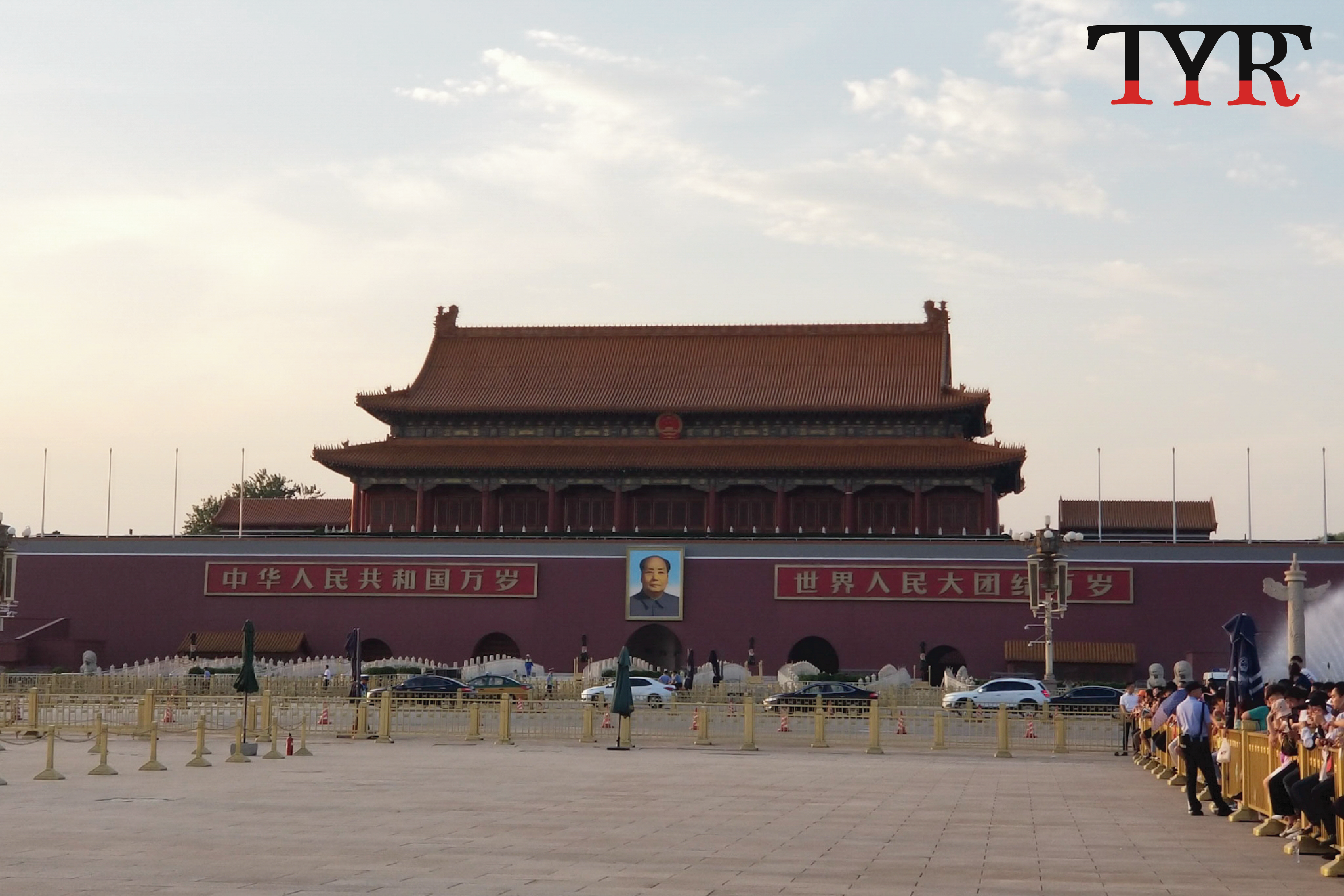 On the square, there are many cameramen who win breads by taking photos of tourists in front of the Tiananmen.
"The maintenance is a catastrophe to me. It would no longer be attractive for photo-taking. I may go jobless," Wang Chao, one of the photographers said.
Yet not all businesses think alike, Chen Yi-lin, who runs a vending truck said she is not worried at all.
"I have never heard of the maintenance. And even if the Tiananmen is closed temporarily, tourists will still flock into the square because there are many other attractions nearby," Ms. Chen said.
Tiananmen tower underwent maintenance five years ago in preparation for parade. Therefore, voices propose that the maintenance is in preparation of the parade next year celebrating the establishment of the Chinese Communist regime of its 70th anniversary.
Tiananmen, which literally means "Gate to Heavenly Peace", was built and used as the emperor's palace since 1417. It is also the place where major historical events, such as the proclaiment of the founding of the PRC and the Tiananmen massacre, took place.