Quarantine Hotels Regain Public Trust
By: CHAN Sze Ching

Edited by: Mereen Santirad、Eurus Yiu

2020-12-15
A deploy of AI vacuum cleaner to sanitize the carpet, a regular disinfection of each guest room, a frequent disinfection of fresh air filter, a use of independent pipe for air conduction to prevent cross-contamination, and 24 hours available of masks and hand sanitizer, this is the epidemic control measure at Dorsett Mongkok hotel. 
All that COVID precaution has made Pang Yui-man feel safe. She is spending a night at Dorsett Mongkok to celebrate her birthday. Her room was spotless. There was a precaution guideline pamphlet on the table. There are also bottles of hand sanitizer, and a Covid-19 test kit. The results would be available within 24 to 48 hours at the reception.
Dorsett Mongkok partnered with Ecolab, a global leader in infection prevention, to use Ecolab's Disinfectant Cleaner 2.0 to clean and disinfect high touch areas, guest rooms and air-conditioning systems.
Before visiting Dorsett Mongkok Hotel, Ms Pang was sceptical about the hygiene because the hotel used to provide a quarantine package and there were confirmed cases. Ms Pang carried her own protective gear, including her own towel, pyjamas and hand sanitizer when she visited the hotel. 
"I now feel that the hotel follows hospital hygiene standards to protect their customers and staff," said Ms Pang. 
Hong Kong's hotel industry has been severely hit by the coronavirus pandemic. Government figures show an 88.2% drop in visitors in the first five months of 2020. Hotel room occupancy rate fell from 59% in January to 29% in February according to the Global Database website. Many hotels started to switch their focus to local customers. 
During the third wave of the pandemic in Hong Kong, a total of 25 hotels offered quarantine packages. According to the list of hotels provided by the Secretary for Food and Health, most quarantine hotels are in Hong Kong Island. In Kowloon, the quarantine hotels are mostly in Yau Tsim Mong, with only three hotels in the New Territories. These establishments are now offering special packages to try to bring back customers. 
Hotels are providing special-priced packages and high precautionary measures to attract more clients.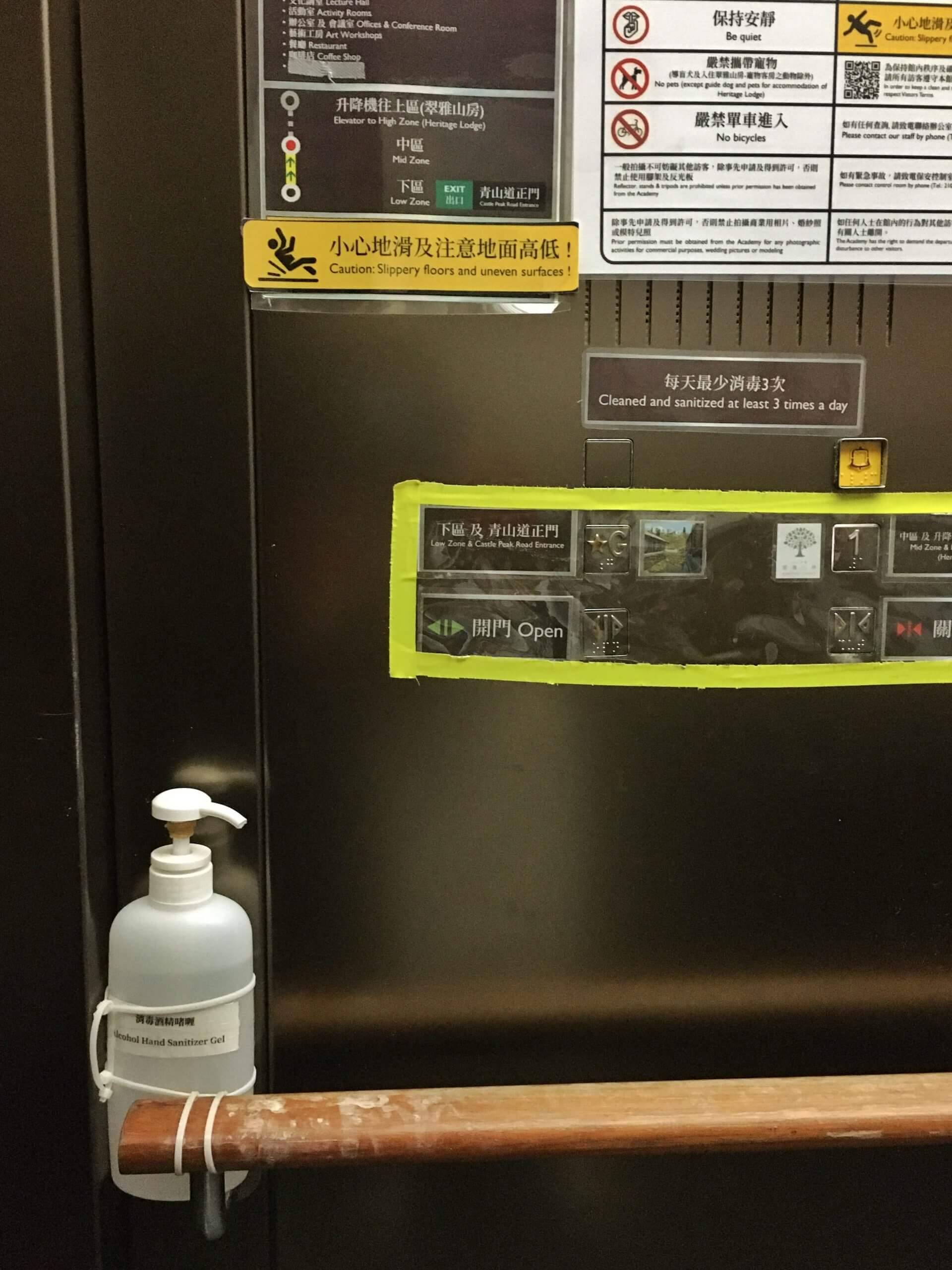 Dorsett Mongkok is one of the 25 hotels that has offered a "14 nights self-quarantine package" and a "Clap for HK medical team package" at HK$450 and HK$380 respectively, which is HK$100 cheaper than the regular price, starting from May 3 to October 31. 
The self-quarantine package includes free daily breakfast, 24-hours free delivery services from the lobby to the guest room by hotel staff, free premium WiFi, and weekly laundry service. 
Lee Po-ying, a nurse who worked for the mobile cabin hospital at AsiaWorld-Expo, signed up for the "Clap for Hong Kong medical team package". She said the package offered 26 hours full stay entitlement which means a guest can check-in at 4 pm and check out at 6 pm the next day with no extra charge, and free premium WiFi, up to 1000 Mbps for ten devices at a time. 
Daily necessities included shower gel, toothpaste, and towel were also provided.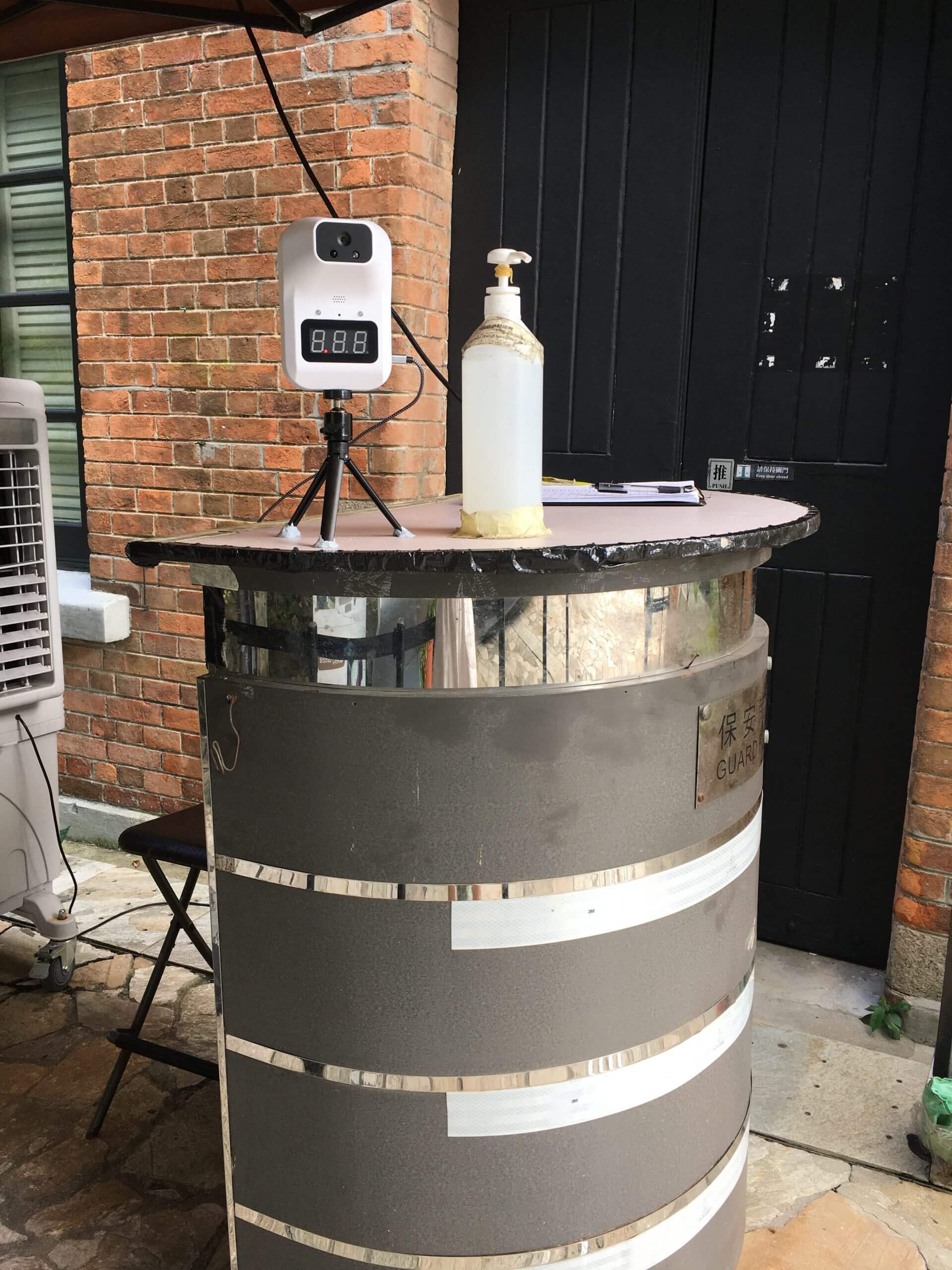 "There are hand sanitizers all around the hotel, not just the lobby, but also the lift waiting area, inside the lifts, at all tables in restaurants. The bellboy even provides antiseptic tissues every day when we leave the lobby," said Ms Lee. 
Dorsett Mongkok is also offering a "Let Our Love Fly" package at HK$500, which is HK$72 cheaper than the regular offer. Visitors can enjoy free in-room dining, late check-out, and free minibar consumption. 
Another hotel, Harbour Grand Hong Kong, provides a staycation package with a list of special offers, including a free upgrade to the Grand Deluxe harbour view room, HK$800 dining credit for each room per night stay for food & beverage consumption, priority early check-in and late check-out lasting until 6 pm.
But, some are not impressed.
"Major practice of the hotel industry is to reject quarantine guests," said Chan Chun-hei, a security officer at Royal View Hotel. He explained that most hotels do not accept quarantine booking as there is no training staff or equipment to offer rooms for quarantine guests. 
Four employees at the Royal Garden Hotel in Tsim Sha Shui were infected on October 9. It is believed that the transmission might have taken place in a changing room, and around 57 members of staff were sent to quarantine.   
"It is such a dangerous policy," said Mr Chan. 
He also does not suggest guests to self-quarantine at hotels, since hotel staff have not received professional medical training.
According to the CEIC statistics website, hotel room occupancy rates increased slightly from 44% to 50% from June to August after the third wave of the pandemic. Hotels are expected to continue to perform well unless the fourth wave of COVID-19 hits Hong Kong.