The New Norm: An Online World
By: Simran Vaswani

Edited by: AlecLastimosa

2020-12-16
Since COVID-19, the pandemic has altered the way that we leave the comfort of our homes and socialise with one another. Seeing different faces on what were once the crowded streets of Hong Kong are a thing of the past. Instead, we see masked faces at half-empty restaurants and meet people through our computer screens.
With the implementation of social distancing measures, schools, businesses and even fitness industries have interacted digitally instead, adapting to this new norm of an online world.
More and more businesses are adjusting to a permanent work-from-home state. Tech giant Microsoft initially announced that it would not open its offices till at least January 2021, but later stated that it will allow its employees to permanently work remotely, even post-pandemic. 
A booming app during the pandemic, Zoom, has been crucial in allowing such arrangements to thrive. Founded in 2011, the software company has specifically gained fame this year for its accessibility in areas such as school classes or business events. In the first quarter of 2020, Zoom's revenue skyrocketed to HK$2.96 billion (US$382.2 million) and its customer growth has risen by 378% from a year earlier. 
But, people are adapting differently to this new virtual phenomenon. 
Schools and classrooms, once filled with the sound of students chit-chatting while teachers tried to pass their knowledge onto them, are now empty. Instead, students wake up, grab their laptops, punch in a meeting number and passcode, and take their classes for the rest of the day in the confinement of their own homes.
"I need to stay up really late for my classes till three or four in the morning, it's overwhelming," says Michelle Kwong, a student enrolled at Pepperdine University in Malibu, California. She chose to stay back in Hong Kong and take all her classes online because it was a safer option, but struggles with the time difference. 
Apart from the time difference, she says classes on Zoom are just the same, or perhaps even better than face to face teaching, "I think online is better because it is more flexible, I don't really see the difference between online and in-person, to be honest."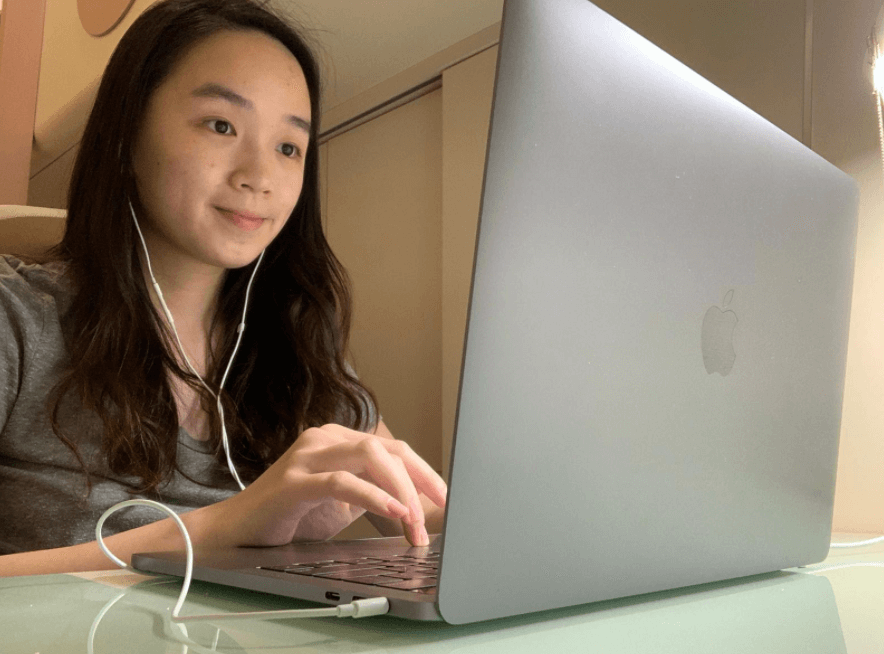 Students like Michelle might not see much of a change, but it's a very different story on the other side of the screen, where teachers struggle. Pooja Laungani, a self-employed dance and fitness instructor says conducting dance classes through Zoom has been strenuous. 
She believes online classes, especially in fitness, are found to limit students since they usually "don't give it their all." She also finds that the difficulty of learning choreography from home through a computer screen can lead to demotivation. Ms Laungani shares that she can't wait to return to classes in person at full capacity post-COVID-19. "Definitely having classes in person is much more fun, more energetic, more motivating, and builds a healthy teacher and student relation," she said.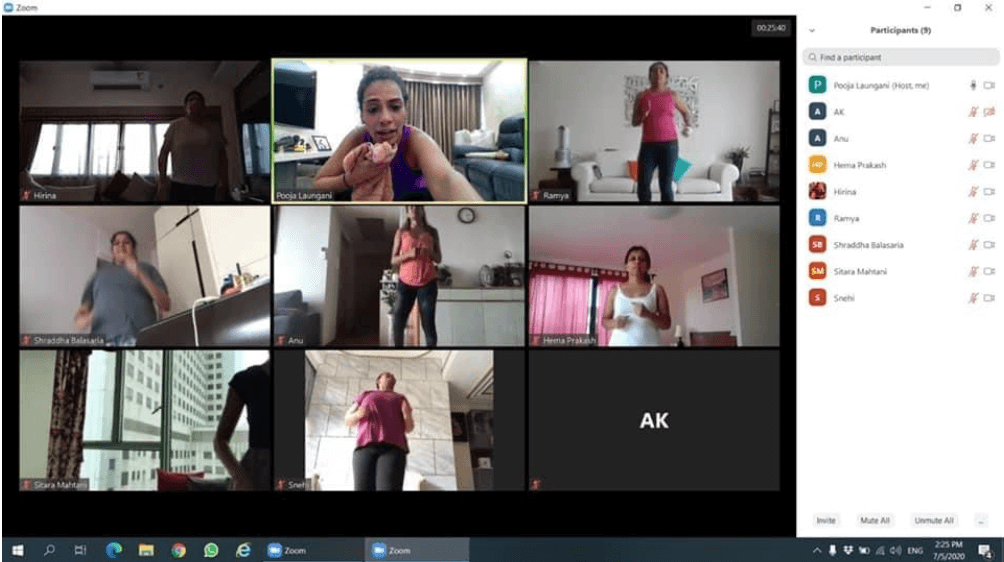 The tourism industry has also been greatly affected by the coronavirus pandemic. According to data from the Immigration Department, with travel suspended worldwide, the sector has seen a 91.9% decline in visitors during the first eight months this year compared to the same period in 2019.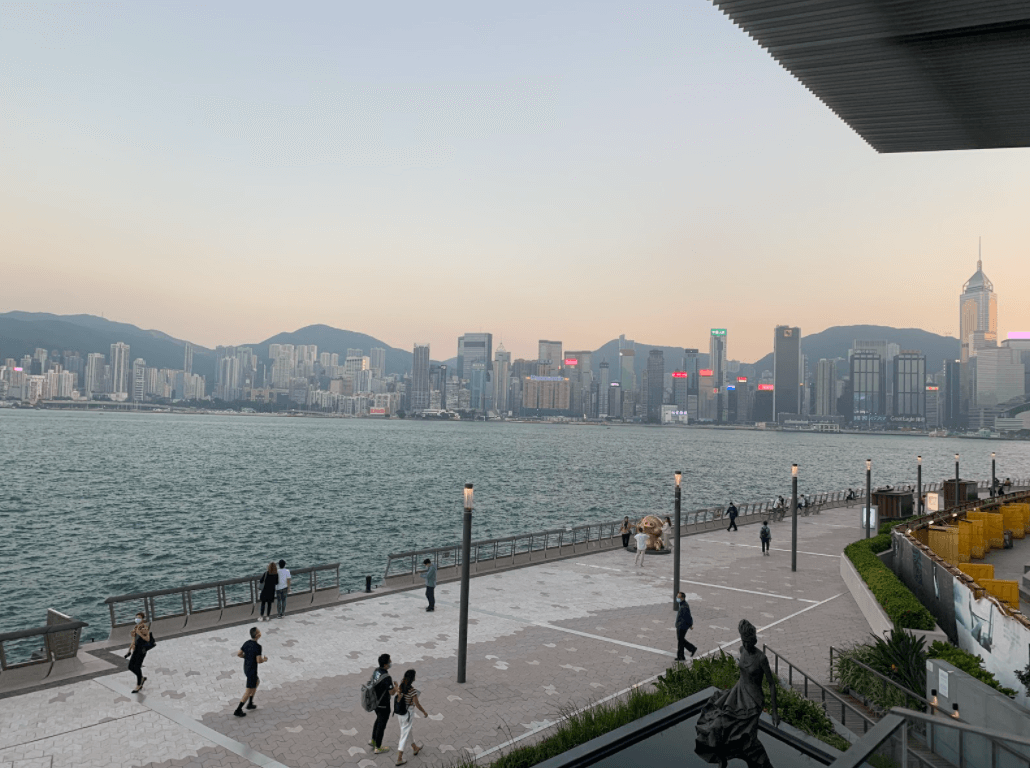 Cathay Pacific's sister airline, Cathay Dragon recently announced the termination of its operations after 35 years of service. The airline leaves 5,900 jobless in an unprecedented move and in one of the most impacted industries worldwide. 
While taking flights and travelling cannot be done on Zoom, the sector shares how it has been coping under the current circumstances and making use of online platforms.
"The tourism landscape is now being reshaped and a new normal appears. Apart from the emphasis on public health, [the] online element is definitely a new trend to be injected into the tourism industry," a spokesperson from the Hong Kong Tourism Board (HKTB) told the Young Reporter. 
The HKTB also said it would be hosting its first hybrid online and offline version of the annual Mega Events, which will include a wine cellar, live-streamed cooking and at home menus, all on an online platform. The offline version will include special deals and gastronomic events from diners across the city. 
However, normalcy that existed prior to the pandemic, like travelling is attempting to be restored. Not long ago, the Hong Kong government announced a bilateral air travel bubble with Singapore, which launches on Nov. 22. The travel bubble allows Hong Kongers and Singaporeans to travel freely and forgo the mandatory 14 day quarantine period in both cities.  
"It is a major milestone as it is the first bilateral travel agreement in the region without a mandatory quarantine. The smooth implementation of the Air Travel Bubble will facilitate and benefit Hong Kong in entering into similar agreements with other countries and regions in the foreseeable future," the HKTB said in a statement.