First "Super blood moon" in 24 years occurs during total lunar eclipse
By: KOO Chi Tung 顧知桐

Edited by: Editor

2021-05-26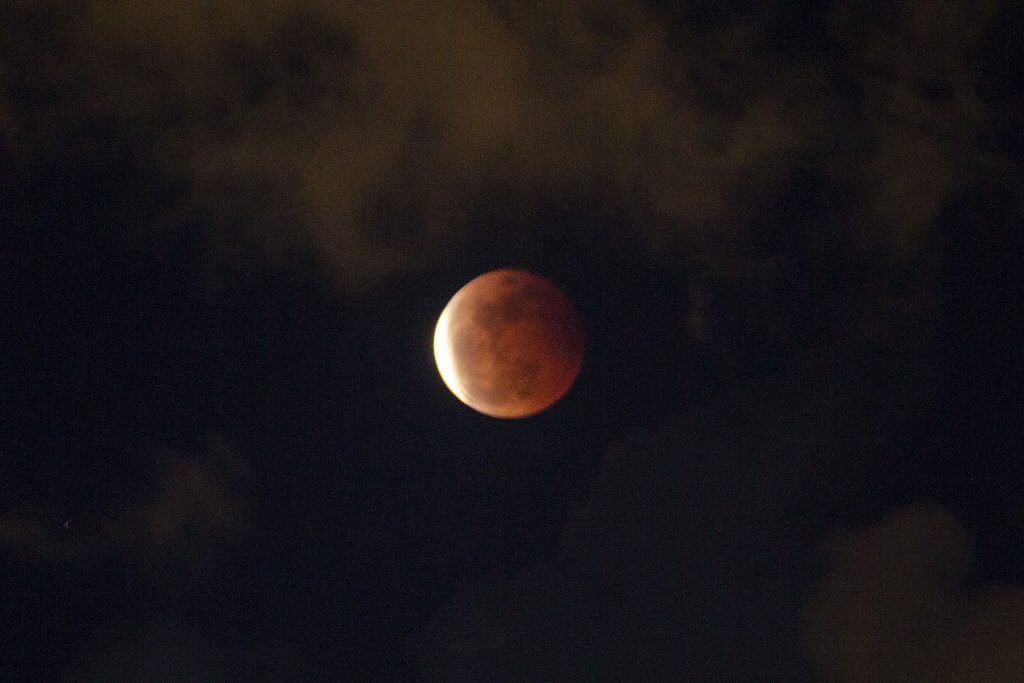 The total lunar eclipse coincided with the super moon, causing a rare cosmic phenomenon known as "super blood moon" that amazed large crowds all over Hong Kong tonight.
When the moon enters the shadow of Earth, a lunar eclipse occurs and it appears red, according to the website of the Hong Kong Space Museum.
A super moon appears when a full moon is at its closest to earth. The diameter is about 14% larger than a usual one.
The eclipse started at 6:56 pm, peaked at 7:19 pm and ended at 9:50 pm.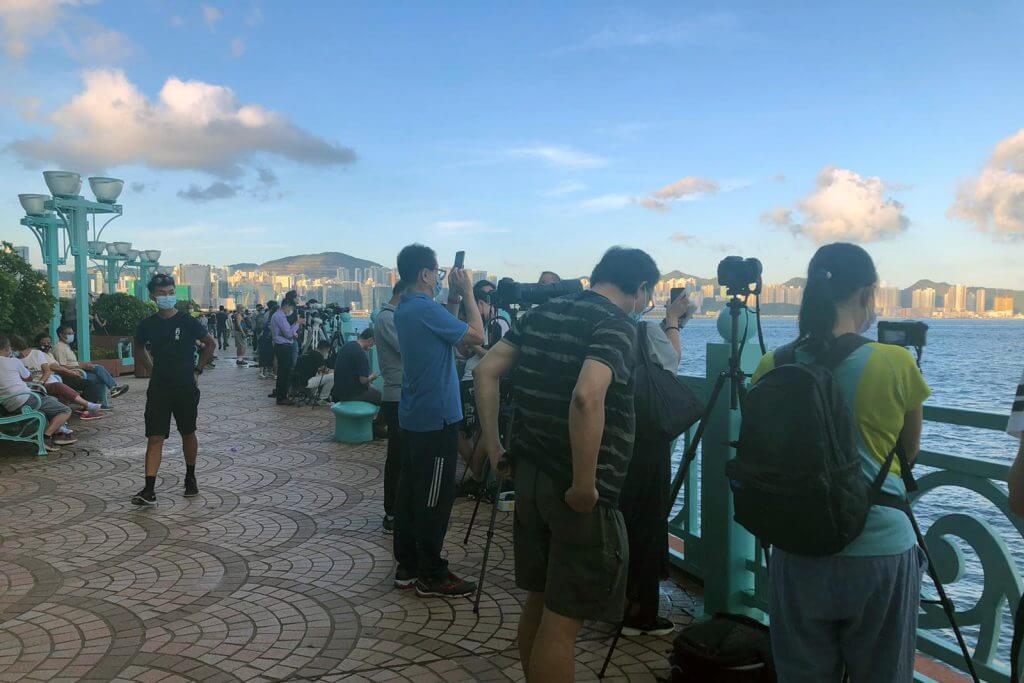 Photographer Thomas Tung said he was excited as this was his first time watching a lunar eclipse.
"I came at 5pm to secure a place," Mr Tung said.
Astronomy enthusiast Zach Wong said he watched the total lunar eclipse three years ago, but it rained on that day.
"I feel lucky as the sky is clear today," Mr Wong said.
The last "super blood moon" visible in Hong Kong was on Sept. 17, 1997, which was 24 years ago. The next one will be on Oct. 7, 2033.