Shares in Hong Kong Technology Venture hit new low despite launch of online shopping site
By: KOO Chi Tung 顧知桐

Edited by: Sara Cheng

2021-12-02
Hong Kong Technology Venture (1137), also known as HKTV, rumbled to a one-year low on Wednesday. 
It hit HK$8.680 per share, followed by a slight rebound to close at HK$8.780, down 2.02%.
That's despite the launch of the company's new online shopping platform EESE the same day.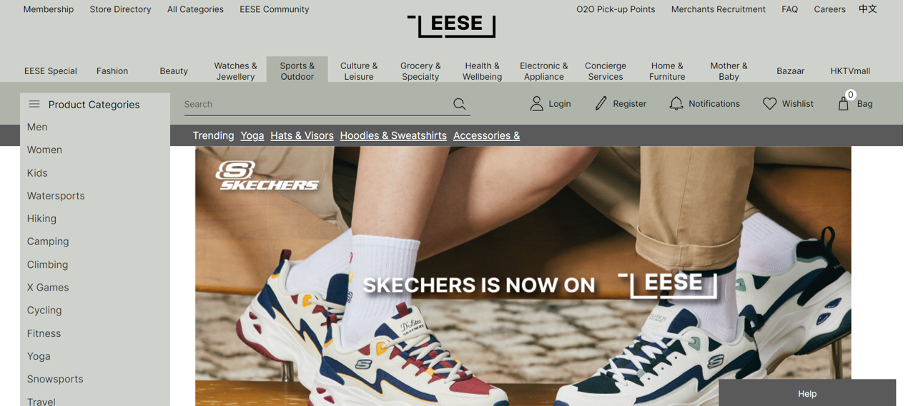 "Regardless of whether the platform is good or not, it will not be so easy to have an impact on the stock," said stock commentator Ivan Li. "Unless its business achieves explosive success."
The drop followed a warning by HKTV on Monday that its unaudited profit for the first three quarters in 2021 slumped by about 78.5% compared to last years' HK$186.3 million.  
Its adjusted earnings before interest, taxes, depreciation, and amortization dropped by 57% from HK$281.1 million. The company said the fall was due to a lack of government subsidies this year. 
The company also gave away approximately HK$84.4 million in coupons to customers in its "$350 for $500 eGift Voucher Program" to sustain the shopping momentum. 
HKTV'S e-commerce website EESE is developed by Shoalter Technology Limited, a subsidiary of HKTV, in cooperation with fashion giant I.T. 
It offers a wide range of products including clothing and furniture from over 300 stores, such as I.T-owned brands AAPE, double-park and IZZUE, as well as brand partners SKECHERS, PUMA and Logitech. 
"We are a dynamic platform that values synergies between brands," the company said on its website. 
Hidee Chow, a YouTuber who posts videos of her unboxing purchases from local and overseas online shopping sites, said she would wait for reviews first before buying on EESE. 
Shadow Hui, a communication manager in her forties, buys groceries, clothes and electrical appliances online at least twice a week.  
"The layout of its website is simple and clear," she said. "I will consider buying on the platform if there are promotions like free shipping and gift vouchers." 
In April, I.T, withdrew from the Hong Kong stock market in a privatisation plan called by its founder Sham Kar-wai, after the company incurred a loss of HK$337 million as stated in last year's interim report.
"Online shopping is a trend. If the platform runs well, I believe that he will think of going public again," Li said.