Shortened quarantine for inbound travellers from high-risk countries
By: Kate Zhang

Edited by: Nick Yang

2022-02-05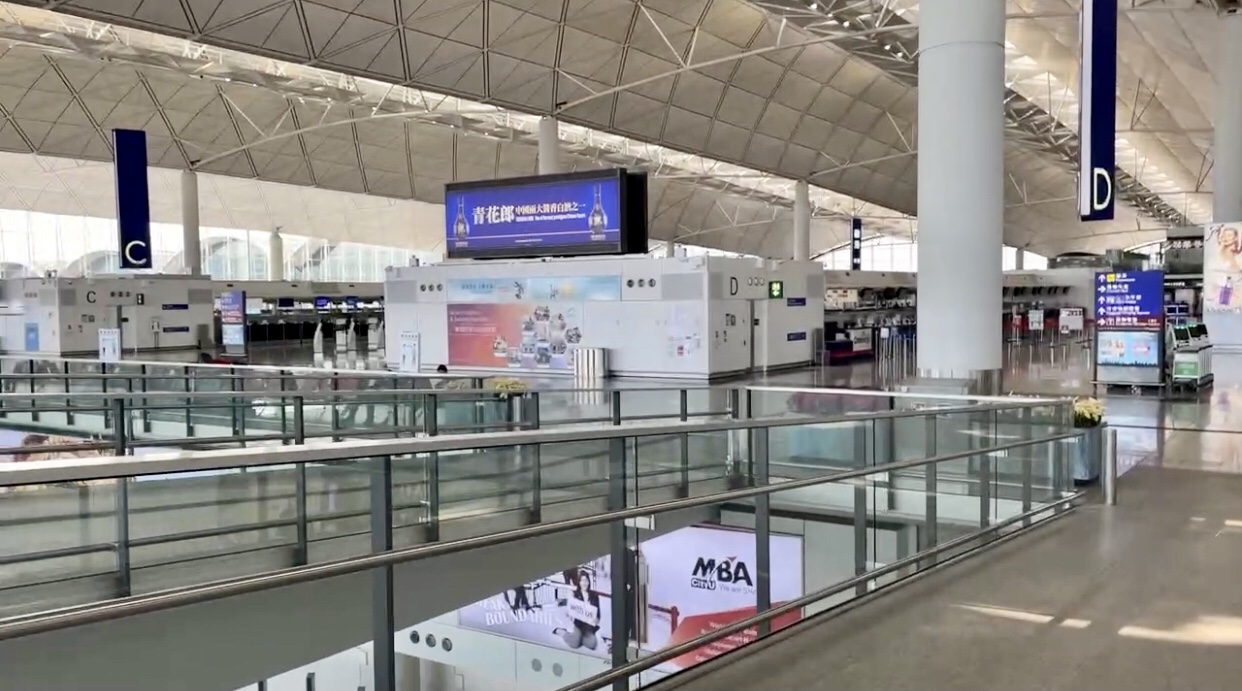 From today, inbound travellers from high-risk countries will need to be quarantined in a hotel for 14 days instead of 21 days. They then have to self-monitor at home an additional seven days. The rules applies to all places outside mainland China, Taiwan and Macau.
But the flight ban for eight countries will be extended until February 18 to avoid imported cases and pressure on the local medical system.
Under the new quarantine policy, inbound travellers can go out during the home quarantine period, but they have to undergo two mandatory tests on the 16th and 19th days after their arrival in Hong Kong.
"The revision from 21-day hotel quarantine to 14-day hotel quarantine plus seven-day self-monitoring is not because of pressure from anybody," chief executive Carrie Lam Cheng Yuet-ngor said last week. "The science tells us that Omicron variant has a relatively short incubation period. So a 14-day quarantine will be good enough according to my experts."
An infectious disease expert agrees with the science behind this change.
"If we compare imported cases detected in the last month versus imported cases detected earlier in the epidemic, there are now very few if any cases detected after the third day of hotel quarantine," said Professor Benjamin Cowling, the head of the Division of Epidemiology and Biostatistics at the University of Hong Kong.
Kong Shasha, 24, an exchange student studying in Italy, will return to Hong Kong tomorrow. If the mandatory quarantine period is still 21 days, she would prefer to stay in Italy.
"I cannot accept being isolated for 21 days, and this revision in policy has helped me a lot," said Kong.
However, some in the business community want more to be done.
"It will help the local business community if they want to do outbound business travel because it's not quite so onerous coming back," said George Cautherley, the vice-chairman of the International Chamber of Commerce on an RTHK program. "But I don't think it will help the international community consider inbound business travel to Hong Kong."
Cautherley said the city has to eliminate quarantine because most places in the world have already done so, and we are not competitive in that respect.
Lam said fewer days or no quarantine would be a very dangerous move for Hong Kong.
"We do not have the prerequisites for living with the virus," said Lam "because the vaccination rate is not good, especially among the elderly."