Policy Address 2022: Government to push ahead with transforming Hong Kong into high-tech centre
By: Lok Yi CHU、Ho Yi CHEUNG、Kin Hou POON

Edited by: Clarice Wu、Hamish CHAN

2022-10-20
The Hong Kong government will invest $10 billion to foster technological innovations in universities and formulate a plan to attract foreign high-tech companies to set up offices and R&D centres in Hong Kong to build it into a global high-tech hub.
Chief Executive Lee Ka-chiu said that the government will launch the "Hong Kong Innovation and Technology Development Blueprint" to formulate key policies on four development directions.
"I&T (Innovation and Technology) provides key impetus for Hong Kong's high-quality economic development," said Lee.
Hong Kong Innovation and Technology Development Blueprint
I&T ecosystem 
Talent Pool
Smart city
International Development 
1. Promote commercialisation of research and development outcomes 

2. Promote the development of technology industry

3. Press ahead with re-industrialisation

4. Strengthening infrastructure

1. Introduce leading international innovation and technology talents by collaborating

2. Optimising the   existing technology talent plan

3. Increase accommodation support

1. Expand 5G Networks

2. Share database to company in I&T sector

1. Strengthen the cooperation with Shenzhen

2. Attracting enterprises 
Under the proposal, the government will set up a $10 billion "Research, Academic and Industry Sectors One-plus Scheme" next year to support the development of the technology industry in local universities.
Matching funds will be provided to at least 100 research teams in universities, aiming to help them transform their ideas into products.
"Although many scientific research teams in colleges and universities can obtain seed funds to start enterprises, they often fail to have further development or even commercialisation because angel investors and venture capital investors are more cautious, " said Shum Yu-yiu, an awardee of HK Tech 300
HK Tech 300 is a program launched by the City University of Hong Kong to help its students who are aspiring entrepreneurs.
According to Startmeup HK, a government agency set up to promote startup companies in Hong Kong, the number of local startups has already been on the rise, increasing by 38% to 3,755 from 2017 to 2021. 
The data shows over 50% of them are I&T companies in the financial technology, biological technology, and artificial intelligence industry.
However, Shum said the policy can help even more university research teams pursue their entrepreneurial dreams, while cultivating more students with entrepreneurial spirit who are interested in innovation and technology to research in science and technology.
Chao Yu-hang, the Vice President (Research and Innovation) of The Hong Kong Polytechnic University, said the policy can encourage upstream I&T research groups and transform laboratory results into products..
"The success of this policy does not only rely on the invested capital, but also the support from the university such as a mentorship programme for startup companies," said Chao.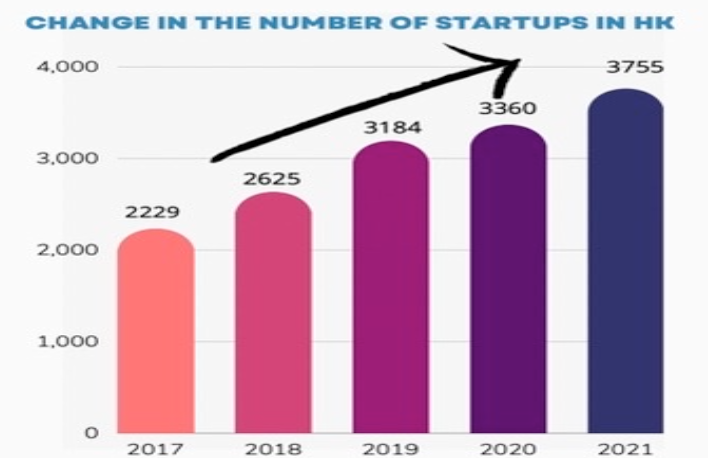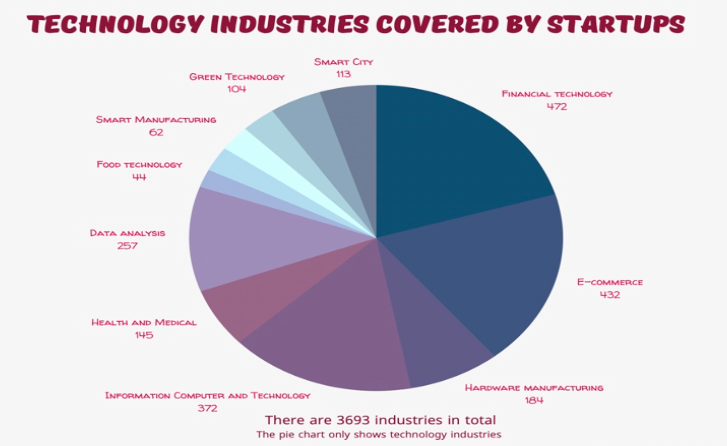 At the same time, the government will try to attract foreign technology talents to Hong Kong to build a diversified innovation and technology industry.  
Lee said the government hopes to attract more than 100 global technology companies that specialise in developing biotech, artificial intelligence, fintech, data science, and new energy industries  in the next five years with more than $10 billion investment and creating more job opportunities.
Chan Tik Yuen, chairman of the Hong Kong Innovation and Technology Development Association, welcomed the new policy, saying it will help to promote the diversification of the technology industry.
He said Hong Kong's technology industry lacks diversity as most companies are focusing  on PC software and hardware development and maintenance.
Chan expects the policy will attract Chinese technology companies that left the US market under the Sino-US trade war to shift their business and R&D focus to Hong Kong.
"The I&T industry in Hong Kong is under-resourced with less than 100,000 technical personnel ," said Chan. "Foreign technology companies can bring highly-skilled talents to Hong Kong when they run business in Hong Kong."
Duncan Chiu, the legislative councillor of technology and innovation functional constituency, said he was in favour of the policy. 
He said that it focuses on attracting high-level technology talents, but that the government can consider attracting mid-level talents to fill manpower shortages in Hong Kong.
"There is a bright outlook for the Hong Kong I&T industry. Market investors need to stay positive towards this industry, I&T will become one of the main financial pillars in Hong Kong," said Chiu.