Policy Address 2022: More incinerators to build; yet recyclers seek more efforts
By: Ming Min AW YONG、Dhuha AL-ZAIDI

Edited by: Tracy Leung、Jayde Cheung

2022-10-20
Chief Executive John Lee Ka-Chiu said at the policy address speech that more incinerators will be set up to achieve the goal of "zero landfill" in 2035, yet recyclers thought efforts are still lacking. 
"The (recycling) industry lacks support. Before building incinerators, recycling has to be done", said Harold Yip, the co-founder and administrative director of Mil Mill, Hong Kong's first paper-packed beverage box recycling pulp mill.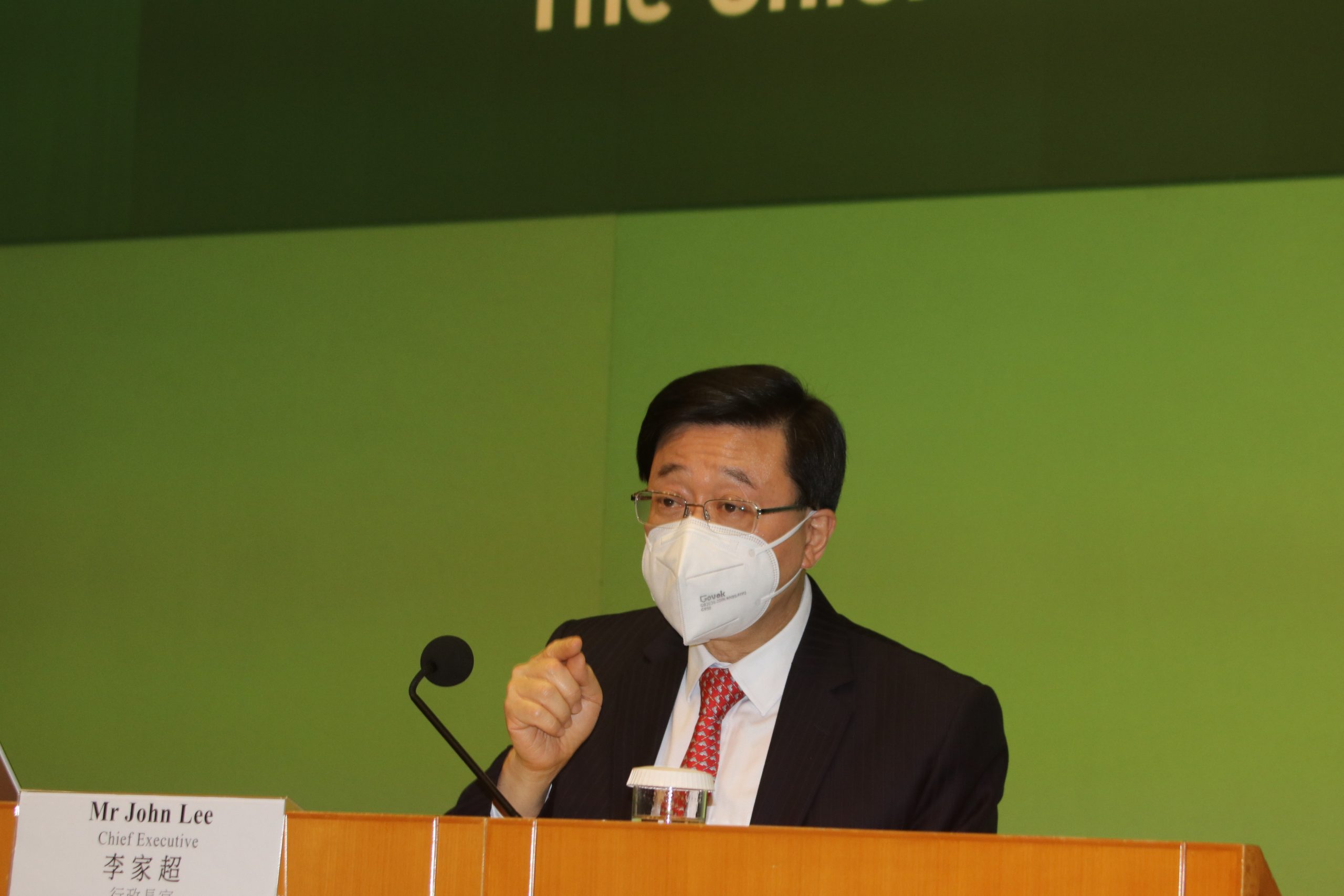 The government selected Shek Kwu Chau and Tsang Tsui to be where the two incinerators sit in 2008, according to the World Green Organisation. While the construction at Shek Kwu Chau commenced in 2017 and will take effect in 2025, the second incinerator is still pending construction. More incinerators will probably be built in the Northern Metropolis, according to Wednesday's policy address.
The incinerator in Shek Kwu Chau is expected to occupy ​​10 hectares and process 3,000 tons of waste daily. Besides, private recyclers account for more than half of the capability of incinerators, according to the Legislative Council. 
Mil Mill, a company processes about 50 tons of paper-packed beverage boxes that can make recycled pulp, however, was informed to move out from the original site last month. 
Recyclers urge to increase infrastructure for recycling and accelerate the leasing process, despite the two incinerators and recycling promotion that are used to achieve Zero Landfill by 2035, according to the Policy Address. 
The company was initially offered a lease at Yuen Long Industrial Estate at the Science and Technology Parks Corporation. However, the lease was not renewed as the park had altered it for "re-industrialisation" projects such as microelectronics development under the policy of the Hong Kong government. 
Although the government has offered Mil Mill a six-month lease extension until June 30 next year, Yip said the Science and Technology Park did not give the company enough resources, and their demand is not directly addressed.
"The recycling field has a good direction, but the government's incentives are not compelling to us," Yip said.
Around 800 registered collectors and recyclers, 180 registered clothes recycling banks and 880 registered recycling organisations in Hong Kong, according to the Environmental Protection Department.
There are also 18 short-term tenancy sites for waste recovery, recycling and reprocessing operations as of September 2022. Earlier this year, John Lee said in his weekly press conference that it was government policy to support the recycling industry, but land supply is a major concern.
Yet, Kelvin Shi, project manager of Green Intellect Company which recycles wooden pallets, said it is just a matter of strengthening incentives.
The government will introduce a bill next year for expiring land leases to be extended regularly and said to consistently help individuals from dealing with complicated procedures and bearing expensive costs when handling lease extension documents.
"The process of land-finding and land approval audits for suitable use of lands will need to be strengthened and accelerated, but the government didn't communicate well like one department approves but another does not, and there are many problems in between," Shi said.
The time required for a lease extension will be substantially reduced, Lee said in the Policy Address.
Shi said that more effort is needed to improve the recycling rates in Hong Kong, and the government should also coordinate with the recycling industry.
The daily amount of municipal solid waste sent to landfills dropped by 2.2% from 2020 compared to 2019, but the overall recycling rate has also dropped to a new low of 28%.