Education: Student and teacher exodus hits Hong Kong
By: Yu Yin WONG、Tsz Ying CHEUNG

Edited by: Phoebe Law

2022-11-02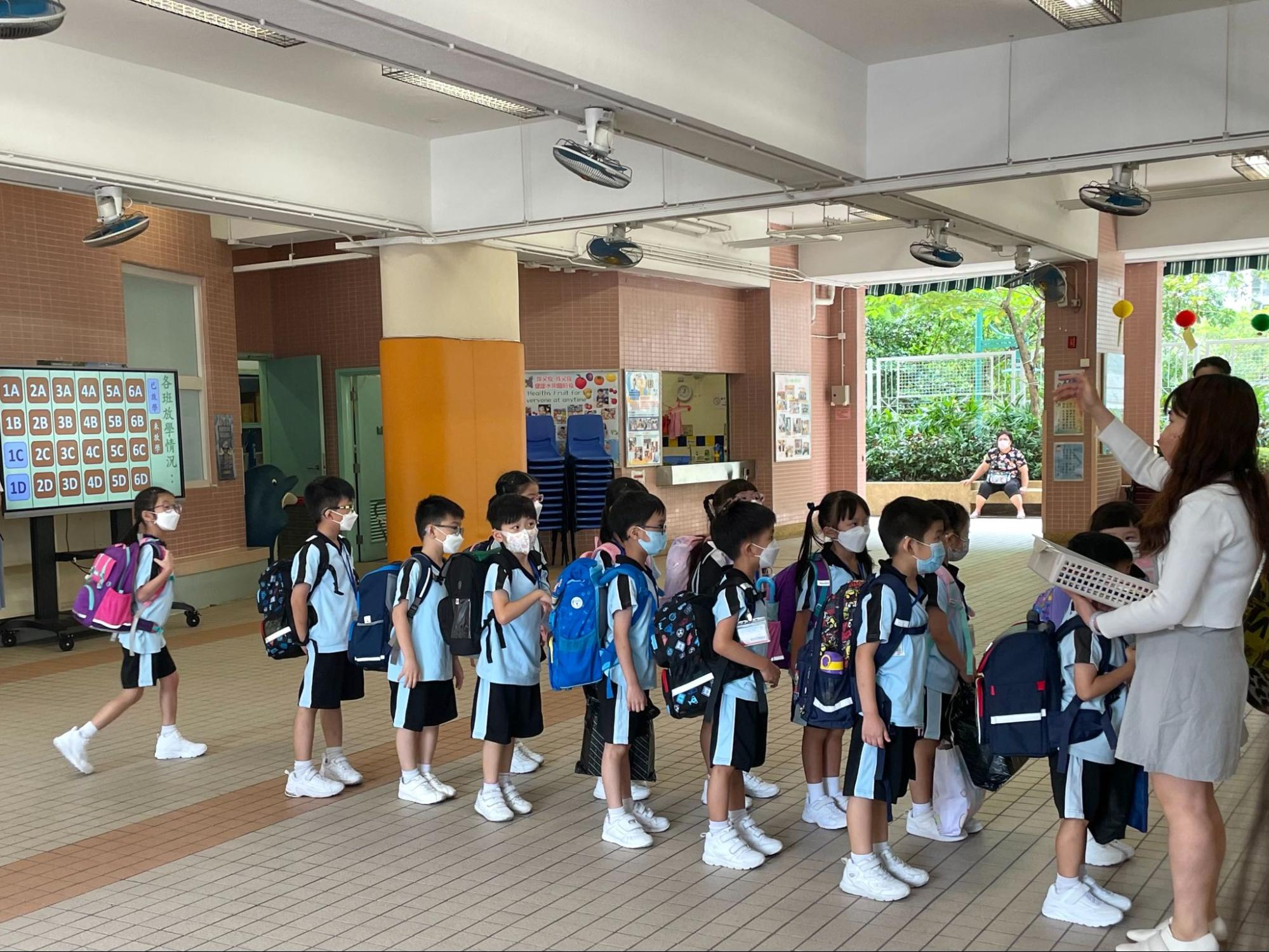 The student population continues to decline owing to a wave of emigration and the COVID-19 pandemic. The Education Bureau Student Enrolment Statistics reveals Hong Kong schools slashed 50 primary one classes in 2021 compared to the prior year.
Joe Law, a primary school teacher who teaches English and Physical Education in Kowloon said during the pandemic, cross-border students from Shenzhen were unable to travel to Hong Kong. Families of cross-border students cannot travel back and forth under the disease prevention measures.
From 2021 to 2022, schools in the New Territories have lost 1,755 primary one students since the COVID-19 outbreak in 2020 according to the government figure. They are forced to cut down their classes or even scuttle entirely. For instance, Tuen Mun, where cross-border schooling mostly takes place, has slashed nine primary one classes this year.
Besides the reduction in class size, teacher departure has also hit the city since the pandemic. The recent Legislative Council figures indicate that the public and direct subsidy schools have lost 4,050 teachers and employed 3,790 new teachers in the 2021/22 academic year.
In the past year, 15 faculty members left Law's school, except the two of them has reached retirement age, some resigned and emigrated with their children, Law said.
In February this year, the Education Bureau launched the vaccine pass among schools, which mandates all teachers to be fully vaccinated. "One of my colleagues refused to get a jab and eventually resigned because of the requirement," Law added.
"Even though some coworkers haven't hit retirement age yet, they left because of the constantly changing education system," Law said.
Over the two years, national security education has been included in the school curriculum. Topics related to characteristics and the history of China will be covered in different subjects.
In 2021, a new plan called for more teachers to pass a test on the city's mini-constitution has expanded, requiring all newly appointed teachers to pass the test starting from the 2023/24 school year.
Tin Fong-chak, former vice-president of the Hong Kong Professional Teachers' Union and former liberal studies teacher, actively expresses his views on teacher exodus.
"It is getting serious. However, the Education Bureau denies the issue," Tin said. "The major concern is no one knows what strategy or measurement the government has launched regarding the loss of educators."
A few months after the government implemented national security education in both primary and secondary schools last year, secondary schools' liberal studies were renamed citizenship and social development, introducing new elements regarding national development.
"Educators don't feel safe teaching under such circumstances as they have no idea whether they will receive any anonymous complaints," Tin said. "Such rapid and significant changes have left teachers lost faith in the city's education system."
In 2021, Hong Kong Professional Teachers' Union, the city's most prominent teachers' union with 47 years of service, announced its disbandment. Other organisations, including Council Professional Conduct in Education, also ceased their operations the following year.
Tin said the disbandment of teacher professional organisations in these two years shows the government has disregarded teaching autonomy and could not protect the frontline teachers.
"Syllabus that educators are required to teach these days is not what they want to deliver, at least it is to me," said Tin. "This has led to their (teachers) departures."
Education studies students who opt to be teachers consider the shorthanded educational sector as an opportunity instead of a misfortune.
Wendy Yung, 22, a primary school Chinese education student from the Postgraduate Diploma of Education at the Chinese University of Hong Kong, is not distressed about her future job.
"Regardless of the departure, the PGDE applications are still tremendously competitive," she said. "The sector used to be saturated in the past few years but it is now easier to find a job and get promoted, especially when those senior teachers have quit."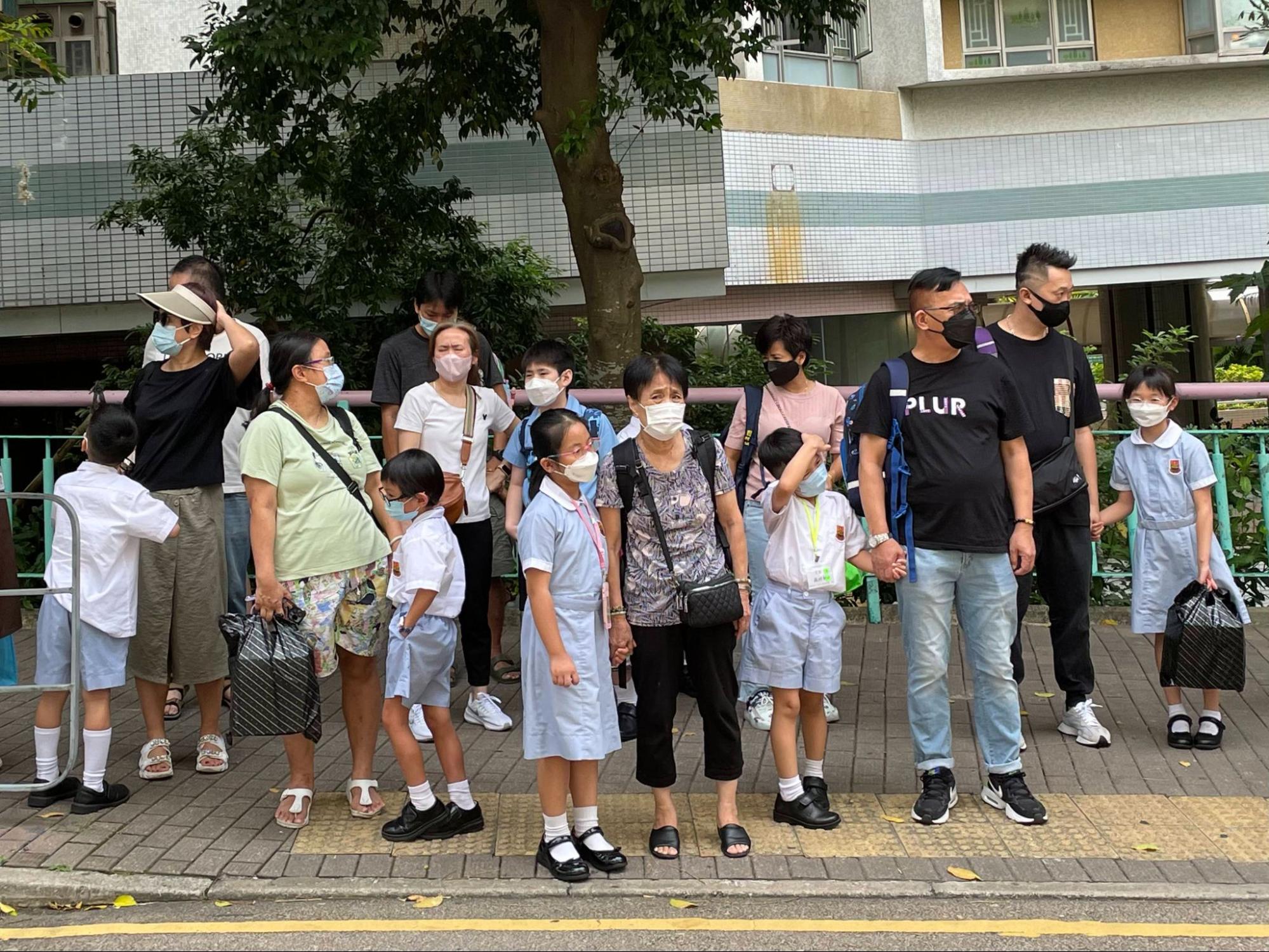 Innumerable young children have migrated with their parents as well as the enduring low birth rate in Hong Kong. From 2020 to 2021, the number of primary school students dropped by 4.2%, according to the Education Bureau.
"I reckon the ageing popularity is a major trend, you can tell it happens in other regions as well. However, it will not degrade our teaching quality, and it is not saying whether the trend is good or not," Yung said.
Around 80% of primary schools have already enforced a "small class teaching" mode by authorising those schools with fewer enrollments to continue initiating classes, stated the Education Bureau.
Chu Kwok-keung, a member of the Legislative Council of the education sector, has proposed recruiting students from the Greater Bay Area to avert school closures earlier in July.
"To be frank, enlisting Greater Bay Area students is a bit whimsical," Tin responded to the proposition. "Another concern is if the government has sufficient public funds to aid those students, why don't they tackle the local problem first?"
After the Hong Kong government enacted a "0+3" quarantine policy, Tin believes that it is still not an alluring incentive to retain teachers, only some teachers who were aboard past years could come to do some teaching substitution, but would not resolve the root cause.
"I don't think the pandemic has a forthright impact on the situation, but it is more about the public's confidence towards the government behind those COVID-19 policies," Tin said.
Tin said the Education Bureau should deliver more management for upskilling current teachers, to minimise the impacts from lacking experienced teachers, in which the Education Bureau will enforce it on primary school in next school year.
"Because those will directly influence the entire advancement of school and the longstanding educational quality, I think this is what we can do right now," said Tin.