T8 alert remains in force until at least 10 pm as Nalgae nears
By: Ho Yi CHEUNG、Kei Tung LAM

Edited by: Serena Kong

2022-11-02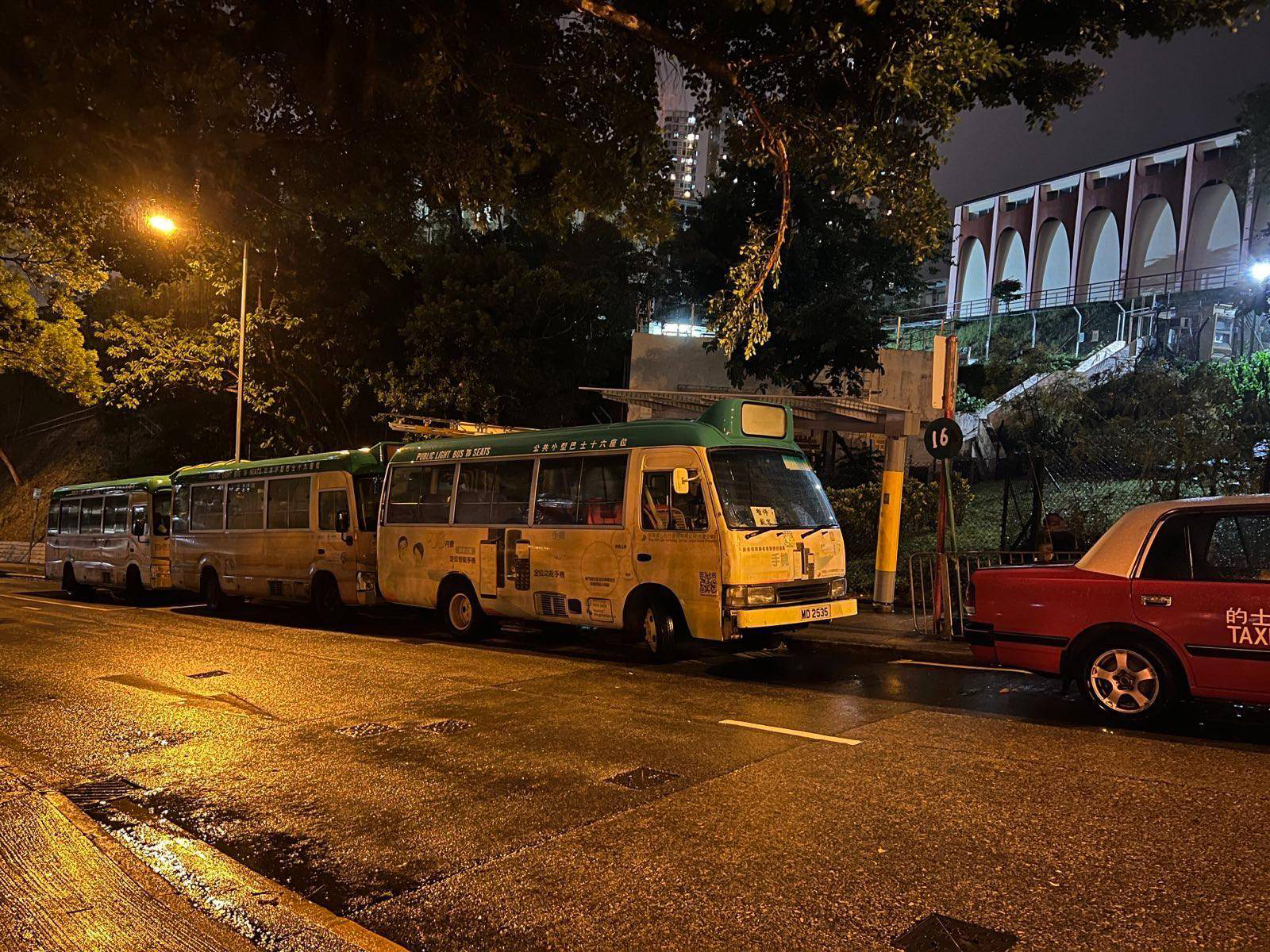 Hong Kong Observatory announced to keep No. 8 Typhoon Warning Signal to at least 10 pm as it forecasted that Typhoon Nalgae, the first T8 alert to be issued in November in 50 years, will "skirt within 100 kilometers" of the city tonight.
"At 8 p.m., Tropical Storm Nalgae was centered about 100 kilometers southeast of Hong Kong Observatory (near 21.6 degrees north 114.7 degrees east) and is forecast to move northwest at about 10 kilometers per hour edging closer to the vicinity of the Pearl River Estuary." said website of the Observatory as of 7.45 pm tonight.
The Hong Kong stock market stopped trading in the afternoon section and classes were suspended for all schools. Ferries were halted while CityBus and New World First Bus announced to stop most services from 3.40 pm.
Some office workers complained about the slow reaction of the Observatory, as the city's forecaster didn't issue No.8 alert until noon.
Sherine Lam, who works in an entertainment company called Namco, began her shift at 1:00 p.m. The Observatory announced this morning that signal number 8 would be issued at or before 1.40 pm, but her employer still asked her to return to work.
Lam criticized the late alert by the Observatory that brought inconvenience to office workers like her. "Because of the Typhoon Signal No.8, nobody comes to Namco and plays. I am confused if my job today was chatting with my colleagues for 40 minutes?" she added.
May Kwan, a cashier at Mannings who worked her morning shift today, said the arrangement is undesirable and incomprehensible.
"Typhoon Signal No. 8 was only hoisted this afternoon by the Observatory, but all schools were already closed this morning "Kwan said, "Our son did not need to attend school, but my husband and I both needed to work. Who would take care of him?"
The 1823 government call center, the city's hotline for inquiries and complaints about government, have received one report of a tree falling, but no landslides or flooding were reported as at 4pm this afternoon. And the Home Affairs Department has opened 26 temporary shelters in various districts, with at least 44 people staying there, said the government announcement released 4.49pm this afternoon.