HK Rugby Sevens return with women's game added for the first time
By: Yau To LUM、Tsz Yau CHAN

Edited by: Ka Ki FUNG

2023-03-31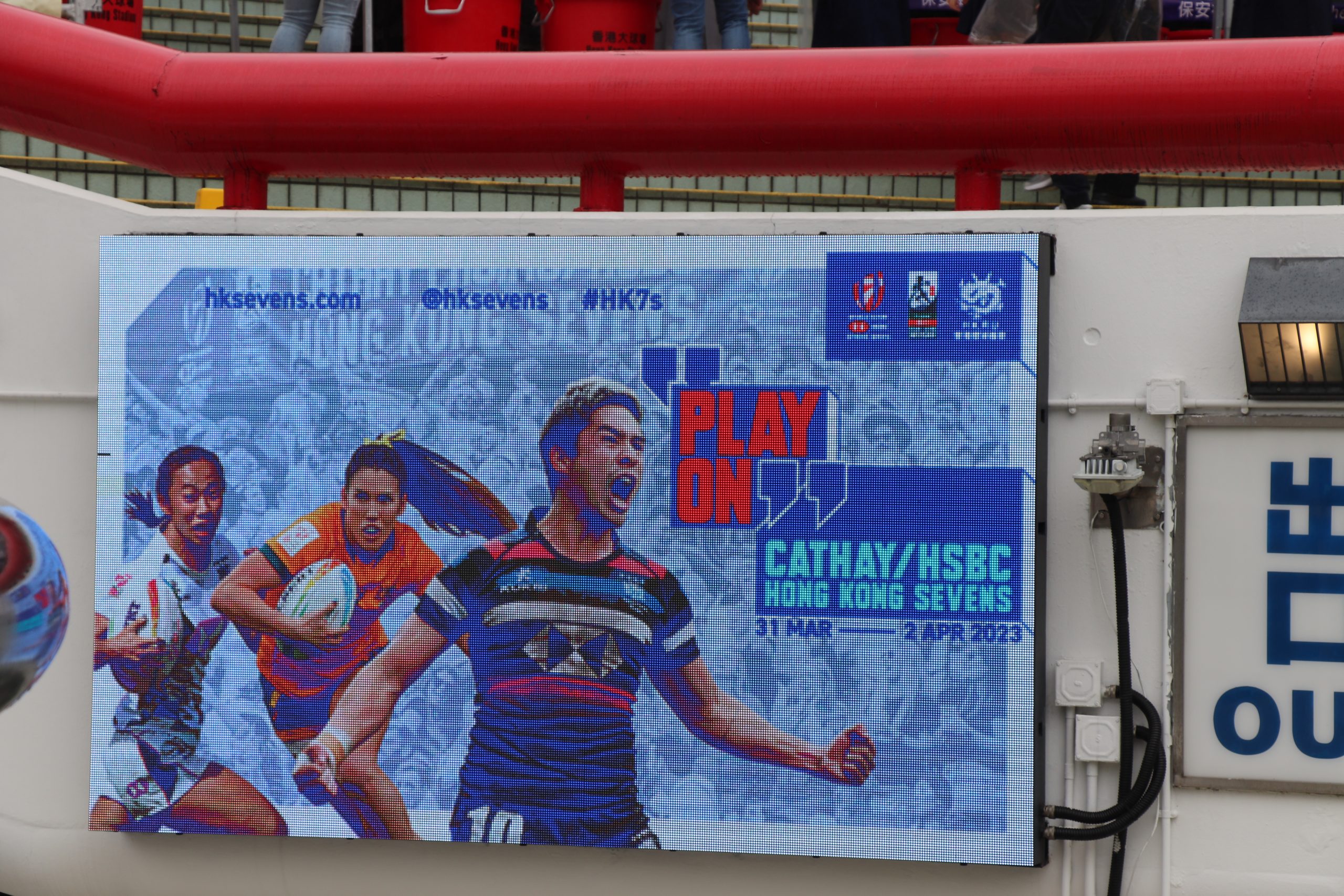 Hong Kong Sevens game kicked off today at the Hong Kong Stadium. The three-day tournament starts today and will continue through the weekend. 16 men and 12 women teams will be joining the game.
Hong Kong women's team played against New Zealand this afternoon, losing out by 50 points. They will be playing against Great Britain's team tomorrow at 10 am.
The local men's team will be facing Great Britain and Uruguay tomorrow.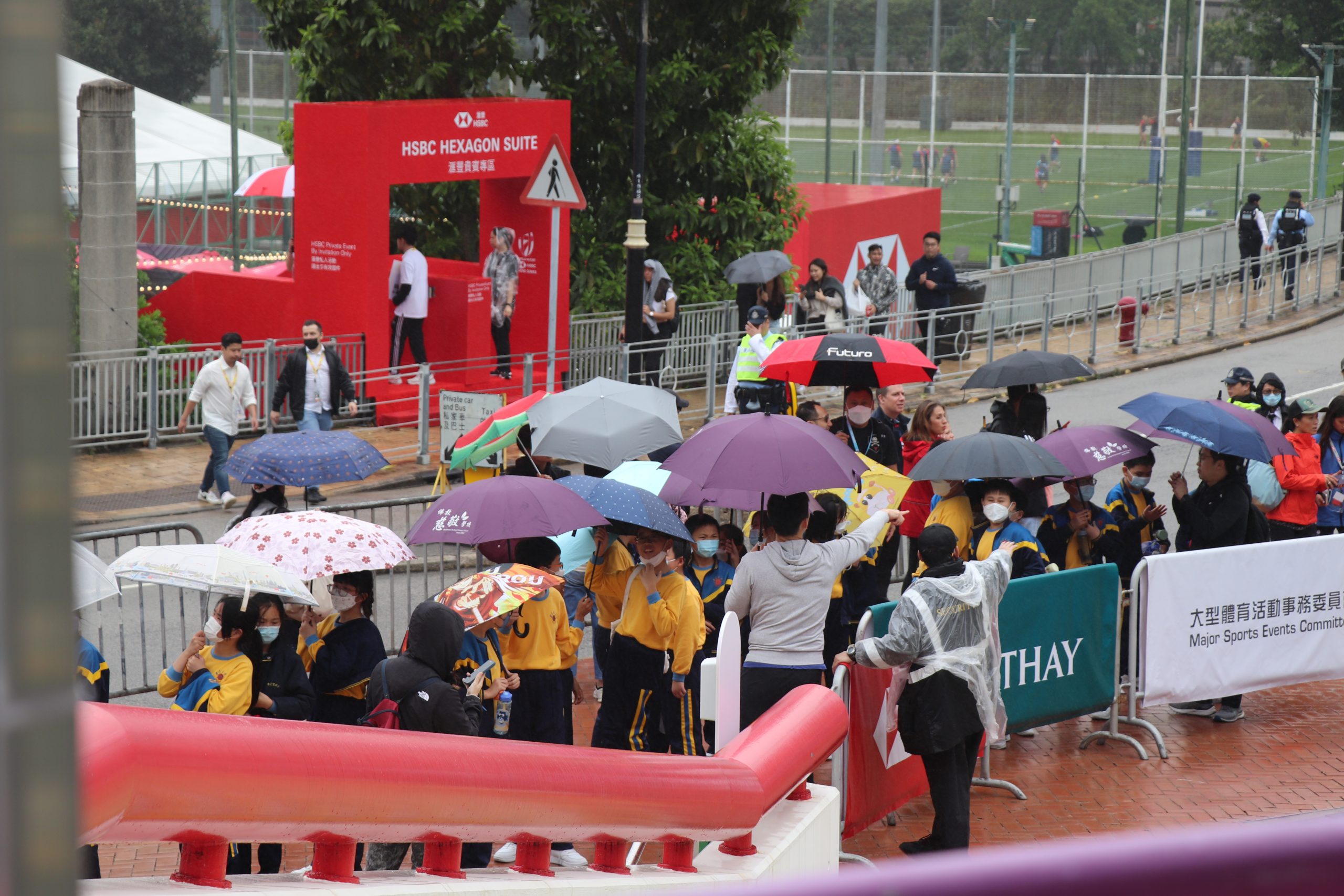 Despite the rainy weather, local fans, students and tourists slowly lined up for security and ticket check at the front gate at 8 am. Some audience dressed up in costumes to root for their favourite team.
Chan Hoi Yee, 16, a rugby fan who had watched the Hong Kong sevens for the sixth time, said, "This year's game is definitely more energetic, entertaining and fun." 
She thinks that rugby is "the sport that everyone would love" and different from other sports.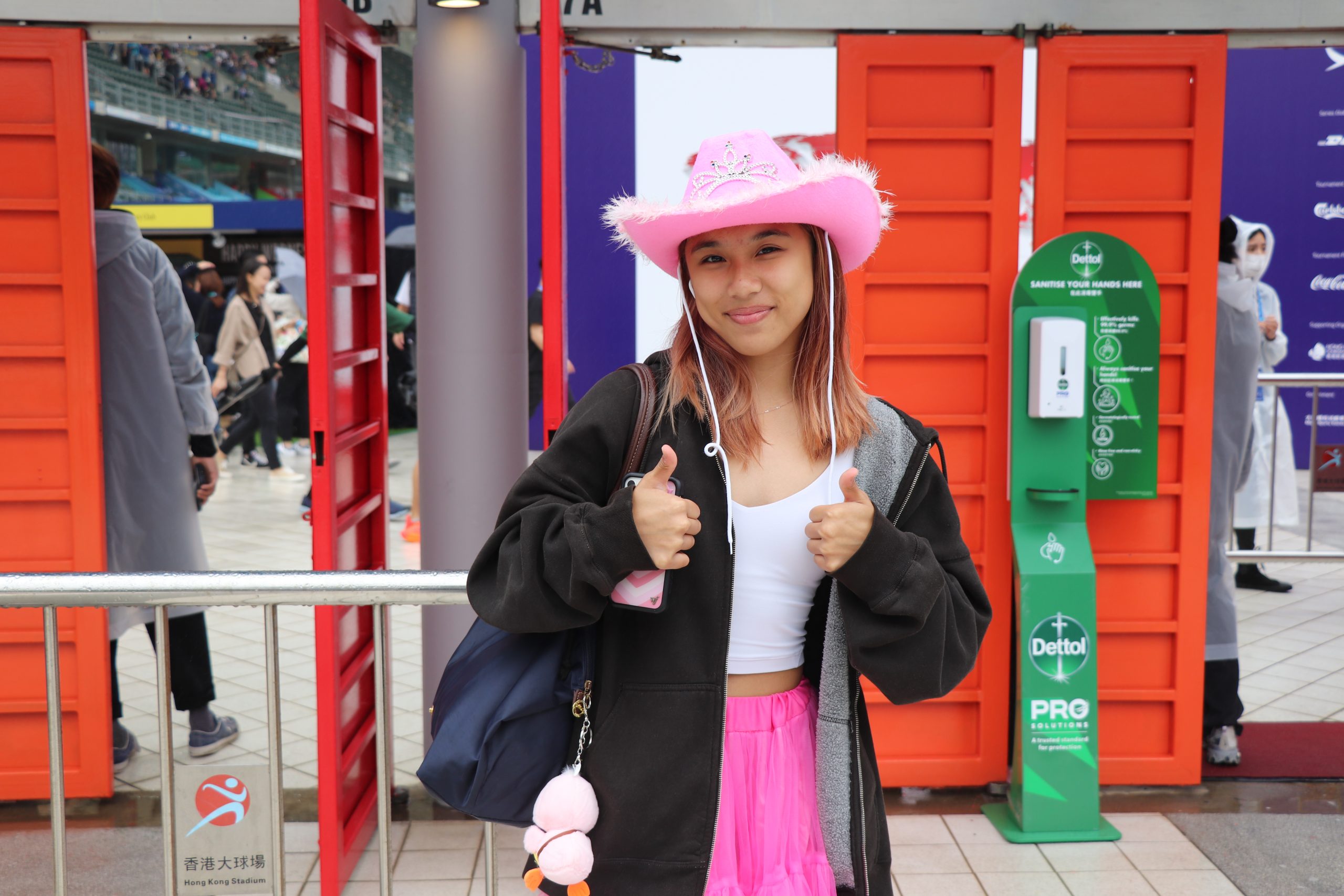 Kent Smith, 38, who came from Melbourne in Australia, was excited to watch the game for the first time despite the bad weather.
"I have never been to Hong Kong. This is my first time here, I am excited to watch the game," Smith said. He also said that the rainy weather does not really affect the atmosphere in the stadium.
Mak Chiu Tsui, 57, a local rugby fan, said this is his 9th time watching the Rugby Sevens.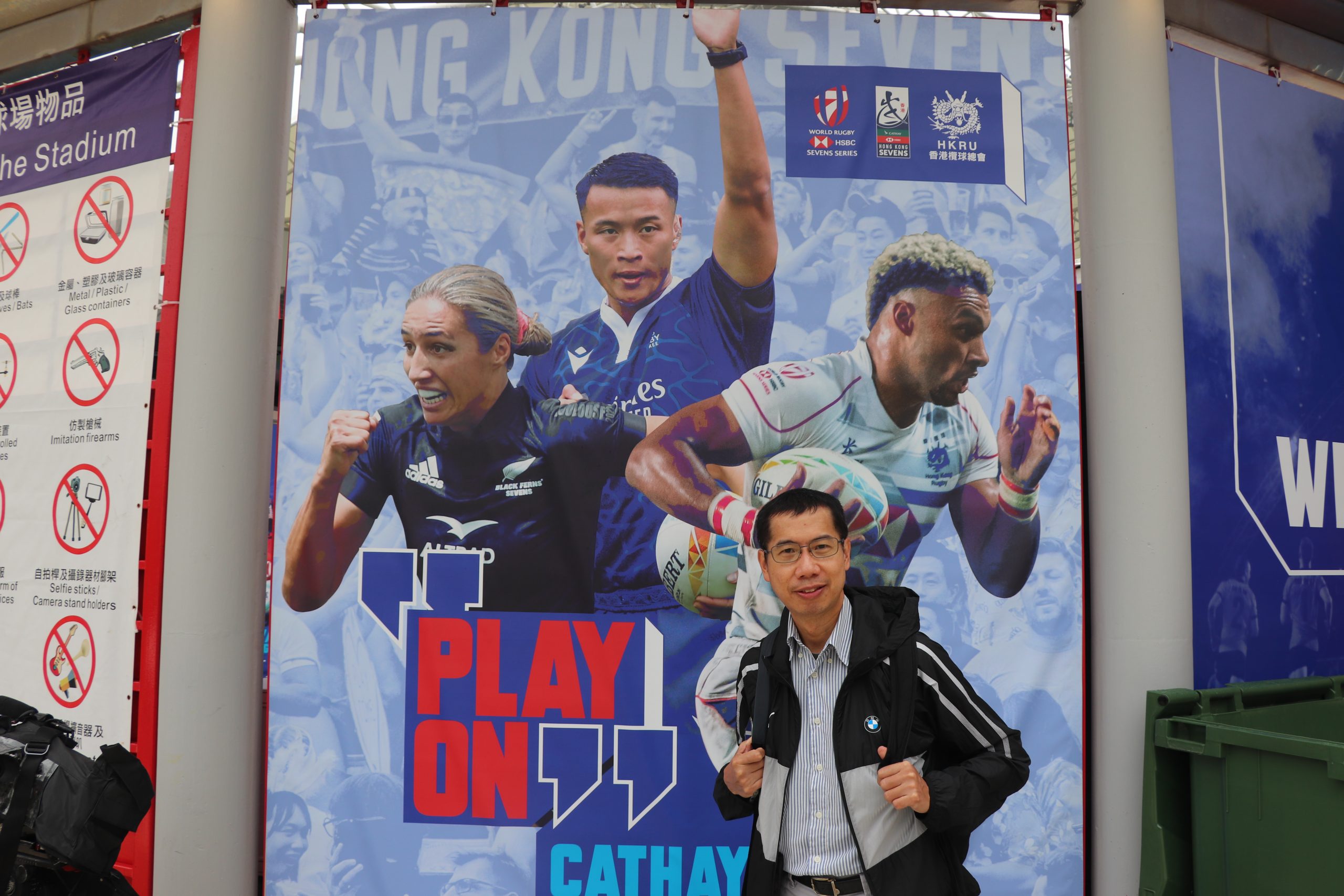 "This time, I am looking forward to watching the women's games. Since this is the first time the women's team is playing in Hong Kong," Mak said.
Tickets for the Rugby Sevens games are still on sale, available at the Hong Kong sevens website. The price of a 3-day pass is $1950 for adults and $950 for children.