HKMA Investment Summit 2023: Hong Kong-mainland bonds to strengthen despite economic woes
By: Junzhe JIANG、Juncong SHUAI

Edited by: Rex Cheuk、Bella Ding

2023-11-08
Hong Kong government officials and Chinese financial regulators said this Tuesday that the relationship between Hong Kong and the mainland will deepen despite a sluggish financial market that haunts China's precarious economic revitalisation. 
The Global Financial Leaders Investment Summit, a flagship event hosted by the Hong Kong Monetary Authority, welcomed about 300 business leaders from around the world, including Goldman Sachs, J.P. Morgan and Blackstone. 
"We continue to deepen our economic and financial ties with the mainland and, in particular, with the Greater Bay Area," said Chief Executive John Lee Ka-chiu, adding that there will be far-reaching opportunities.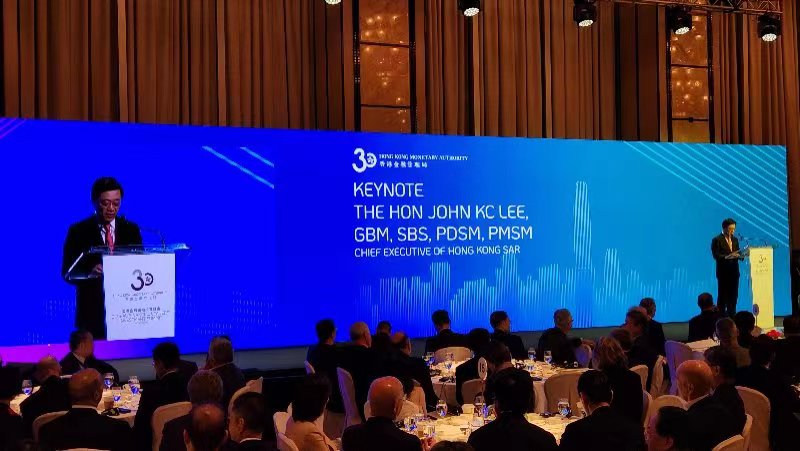 Apart from measures aimed at reviving the housing and stock markets, Lee said support from the mainland is also important for Hong Kong's economic growth.
The value of listings for the past nine months stood at US$3.13 billion on the Hong Kong main board. It is a 65% slump compared with last year, hitting a 20-year low.
Wang Jianjun, vice-chairman of the China Securities Regulatory Commission, pledged that Beijing "will make it easier for mainland enterprises to come to list in Hong Kong". HKEX approved the listing of Cainiao on the main board earlier in September, which is expected to be the world's second-largest initial public offering this year. 
Eddie Yue, the Chief Executive of the HKMA, said the pace of economic recovery, the sluggish property market, and local government debt on the mainland remain of concern to global investors.
Investors have expressed hesitation on whether they should invest in China's market because of the liquidity crisis of major realtors such as Country Garden and Evergrande Group over the past few months. However, Zhang Qingsong, Deputy Governor of the People's Bank of China, remains confident about China's economy. 
"China's investment in research and development reached over three trillion yuan in 2022, ranking second in the world", said Zhang." The Chinese government's leverage ratio is 79.4% in the first quarter of 2023, which places it in the lower range in the world," he added.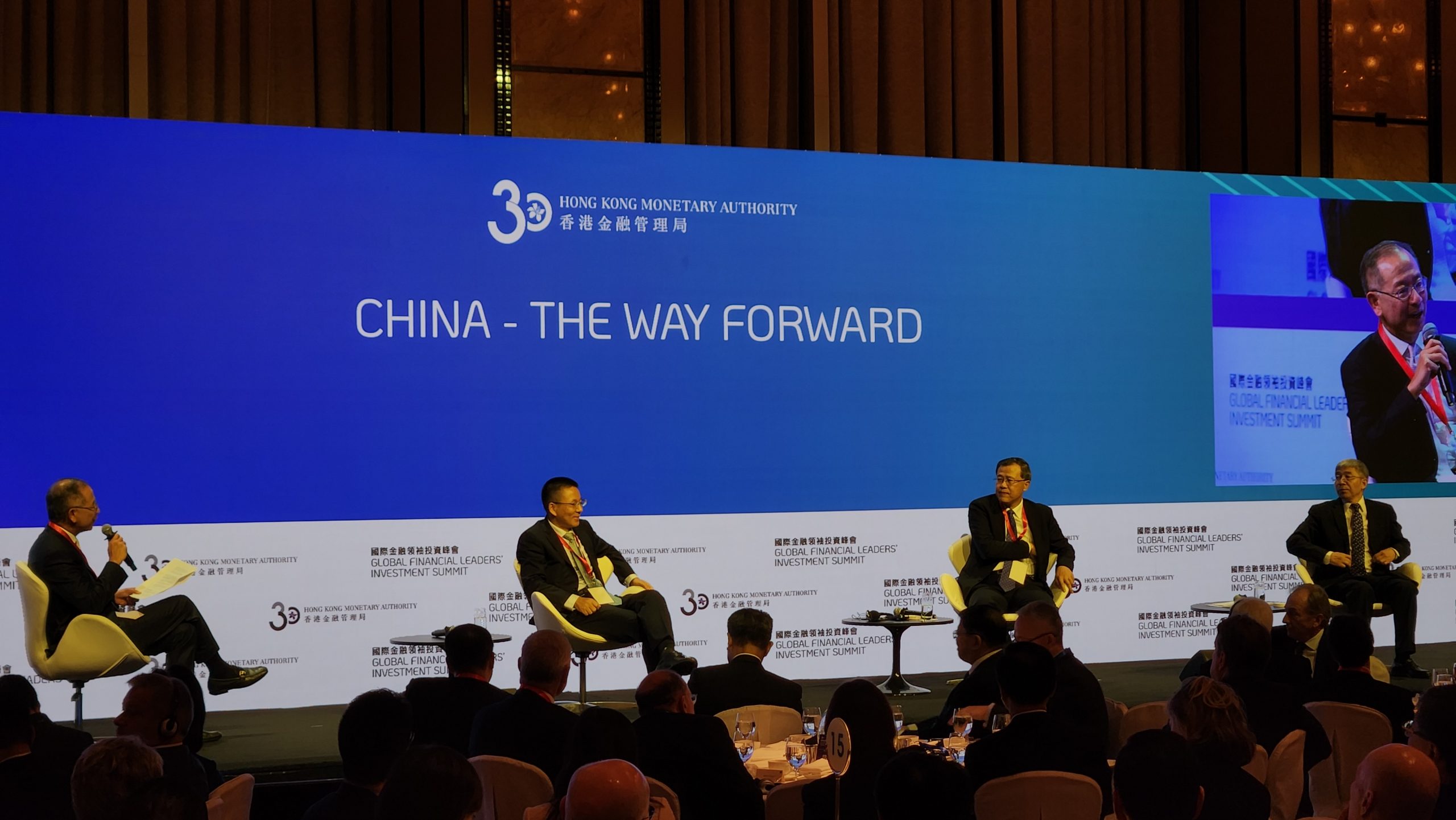 Global bankers also expressed their view on the macroeconomic outlook as investors worldwide remain alert to the inflation situation in the U.S. and Europe.
Colm Kelleher, chairman of UBS Group, warned of the risks of shadow banking since roughly 50% of global financial assets are now in non-bank financial intermediaries.
"I think the next crisis, when it happens, will be in that sector", said Kelleher.
The markets are under-discounting how long the tightening cycle is likely to continue in the US and Europe and the effects of it, according to Bob Prince, the Co-Chief Investment Officer for Bridgewater Associates.
"Hong Kong is a place to live through complexities – we handled two major financial crises before, and COVID," said Yue, "It isn't all doom and gloom – we have to make the best out of those challenges and look for opportunities."