"The ink may be skin deep, but the accent is deeper."
By Connie Fong and Cecilia Wong
Jayers Ko is not your typical tattoo artist.
"The ink may be skin-deep, but the accent is bone-deep." she said. For her, tattoos are more than just decorations. It is an art of self-expression.She believes the message in a tattoo goes beyond space and time constraints to connect with people.
Ms Ko's first tattoo was a little blue star on her left wrist. "What it is, graphically, doesn't matter; but it's the placement that matters a lot. It is somewhere obvious to me," she said. It reminds her to move on from hard times.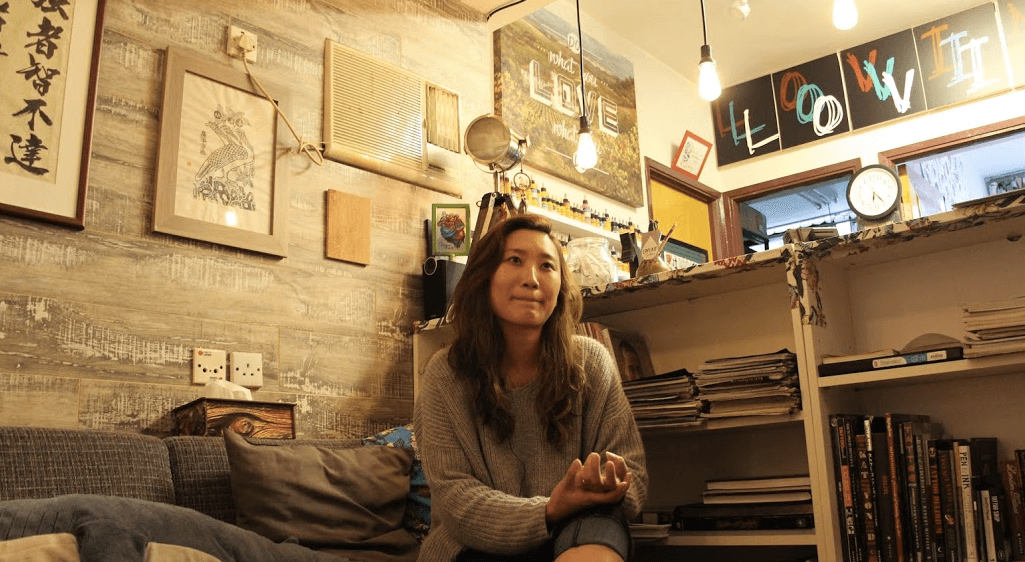 "I needed something eternal to calm me down," she said. The idea of getting a tattoo popped into her mind when she was 19. She was going through a tough time.
She had to take up the responsibility of taking care of her brother. Later, she was ditched by her boyfriend whom she was madly in love with at that time.
She went into a random tattoo shop in Thailand, picked a random picture and a random tattoo artist to edge the blue star on to her skin. That marked marking her start to a new life.
"My mum asked me if I was a prostitute when she saw the tattoo," Ms Ko said. Her parents were against her becoming a tattoo artist.
But after getting her first tattoo, she studied psychology and searched for information about tattoos online. She tried but failed to get an apprenticeship.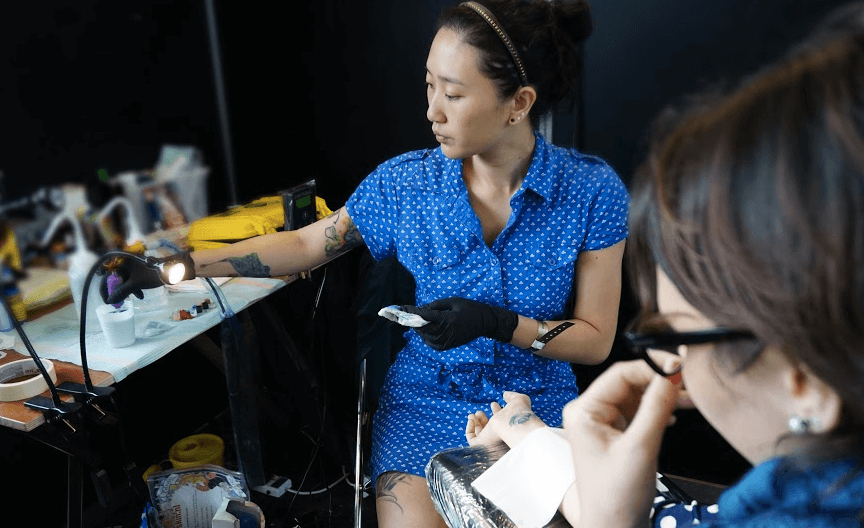 With no background in art, Ms Ko started working on her portfolio by doing paintings on paper. She then sent an email to a traditional tattooist requesting an apprenticeship. "I guess it's my passion that touched him," she said.
"Apprenticeship is a lot of hard work for both the mentor and the apprentice," she said. It is paramount to stay humble and respectful and pay attention to observe the mentor's work, and ask questions only at appropriate time, so as not to interrupt the master and customers.
"Back then, I was only capable of making a straight line," she said. She explained that tattooing is a job that affects another person for a lifetime, so she tattooed herself on the top of her foot before doing so on customers. "You are out there alone," she said. The first time she tattooed a customer, she paid extra attention not to make mistakes, she recalled.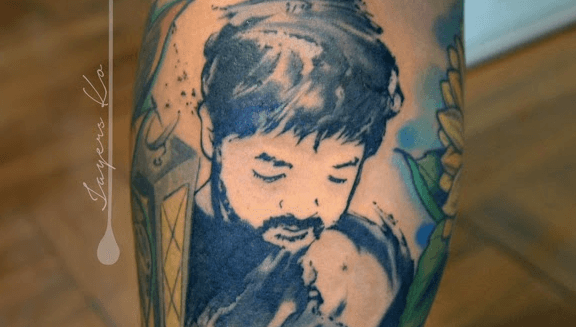 She thinks about whether the tattoos suit the customers' personalities by spending time to understand their stories. "Everybody has a story," she says. Ms Ko believes it is her responsibility to visualize people's stories through the tattoos she makes.
Although Ms Ko has been gaining media attention, she does not want to be called an artist because she thinks she is not good enough. She thought that fame can be a bad influence. "I just want to be better in what I do," she said.
After seven years of hard work in her tattoo shop, her mum was eventually convinced and started to support her work, but she still does not accept Ms Ko for having more tattoos on her body.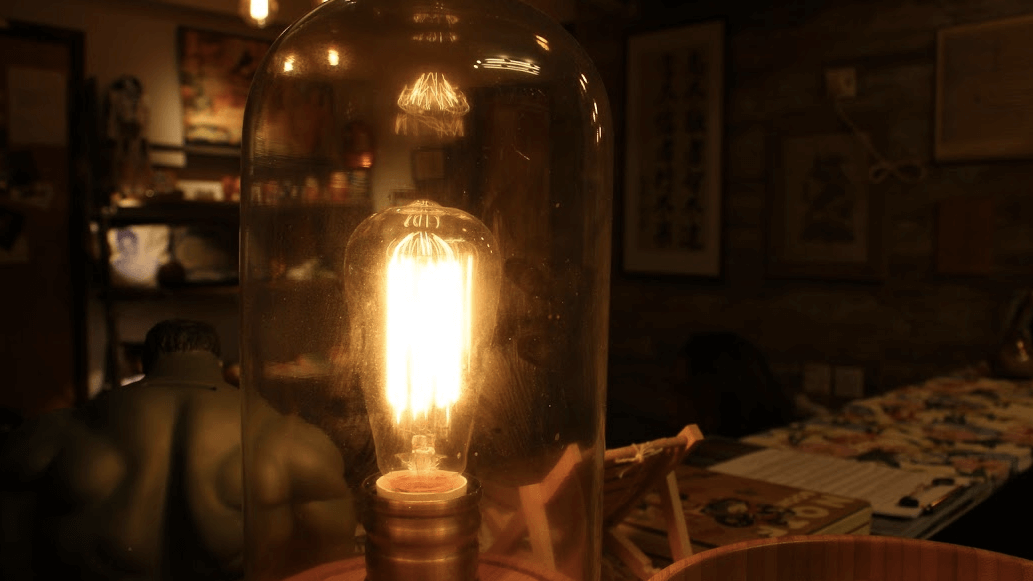 "As the Chinese saying goes, your body belongs to your parents," Ms Ko says. She tries to cover most of her tattoos out of respect for her mum. But she also tattooed her dad last year.
"I feel really blessed and grateful for what I've been through because all these experiences help to shape me to what I am today."
(Edited by Hilda Lo)