Real Madrid soccer training school – A dream for young talents
By: Elisa Luk、Japson Melanie Jane

Edited by: Holly Chik

2018-06-04
Real Madrid defeated Liverpool in last Saturday's UEFA Champions League final in Kiev, Ukraine. The Spanish division A team has won the crown 13 times in 63 years, and Liverpool only five times. This was the second time the two teams met in the European Cup Final in 37 years.
Might Real Madrid's change in its strategy on team building explain its success in recent years?
Before 2007, Florentino Pérez, the president of Real Madrid, used Galácticos to boost the league's performance. That is, they built the teams with superstar players hired from all over the world.
Critics said the commercial approach drew attention but failed to prepare players, leading to unsatisfactory league results. The departure of David Beckham marked the end of the Galácticos era.
Since 2007, Real Madrid has put its focus on nurturing young talents. That's reflected in its multi-million investment in Ciudad de Real Madrid, the world's largest soccer training school.
Located in Valdebebas Park in Madrid, the school covers an area of 1,200,000 square metres, including dressing rooms, gymnasiums, classrooms, conference rooms, a hydrotherapy pool and medical centres. There are 10 grass football pitches with a capacity for more than 11,000 spectators.
According to a spokesman for the school, more than 3,000 boys from across the European Union vie for a position at Ciudad de Real Madrid every year. The youngest is only six years old. Most of them are from across Spain since parents from outside the country are unlikely to be able to accompany their children in the Spanish capital during their training.
It is many boy's dreams to get into Real Madrid but not everyone has the chance to make their dreams come true.
"Of the 3,000 boys who apply to the school, only 44 are selected every year," he said.
The chosen ones receive free education and sponsorship, but only 40 % will survive the training eventually. The reason, not only do they have to undergo intense football training, they also have to perform well academically.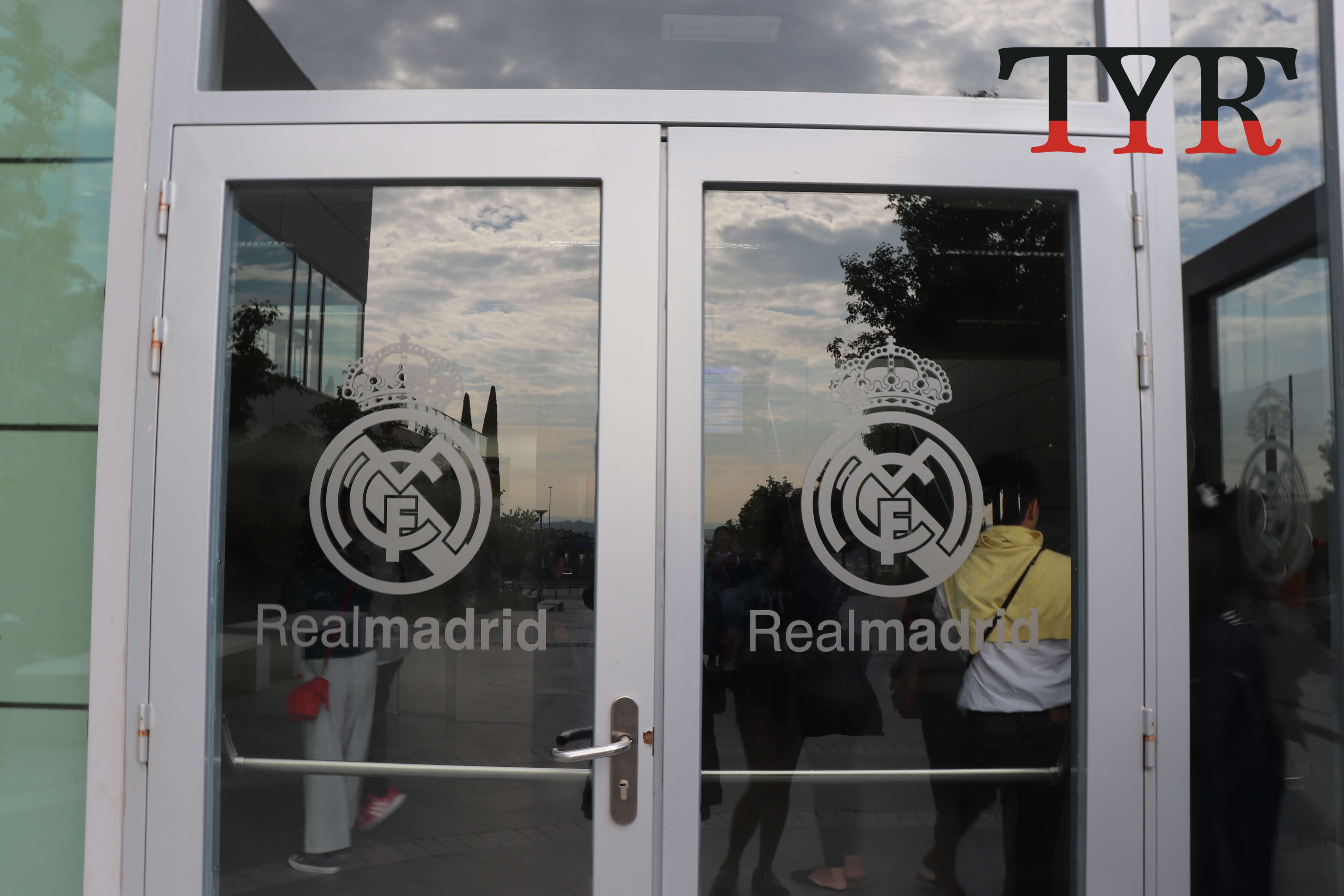 Well known as the biggest football university in the world, Real Madrid has its own unique facilities for grooming young talents to become trained professionals.
There are two levels of players at Ciudad Real Madrid: low cantera for young and non-professional players and high cantera for professional players. Those in the low cantera get about 600 euros a month, but they start to make big money once they get into the high cantera. These young promising players have a good chance of getting into the first division of Real Madrid eventually. So they are inundated with generous sponsorships from sports companies. Also, high cantera players get free laundry service.
"But only the top 22 players are given the best treatment. Their bedrooms are basically like a five-star hotel," he said. "It is luxurious with comfortable beds and an average area of 20 to 25 square metres."
Football in Spain is more than just a sport, it's an identity and even a religion.
"Football is like a foundation of Real Madrid. We have a lot of developed countries playing football, doing a lot of football schools for players," he mentioned.
He added that not only does Real Madrid want to train their players in the field, but also as players with decent personal lives. It has built family and school facilities for players. The emphasis of all-round development might have contributed to the success of the team.
Football fanatics also agreed that football is not only a sports item for the country.
A woman from Barcelona who queued outside Santiago Bernabéu Stadium for football tickets, which is the home stadium of Real Madrid, agreed that Real Madrid represents the whole country.
Another man also linked football with politics.
"Now Futbol Club Barcelona is a powerful football club too. But I don't think it's location, Catalonia, can be independent. It is a part of Spain," he said.
With the success of Spain's football, it is inevitable to be associated with the whole nation with the international fame.