Expanding sports opportunities for youths with disabilities
By: Rachel Yeo、Wallis Wang、Anna Kam、Phoebe Lai、Katherine Li

Edited by: Dorothy Ma、Sammi Chan、Vanessa Yung、Nadia Lam

2019-04-01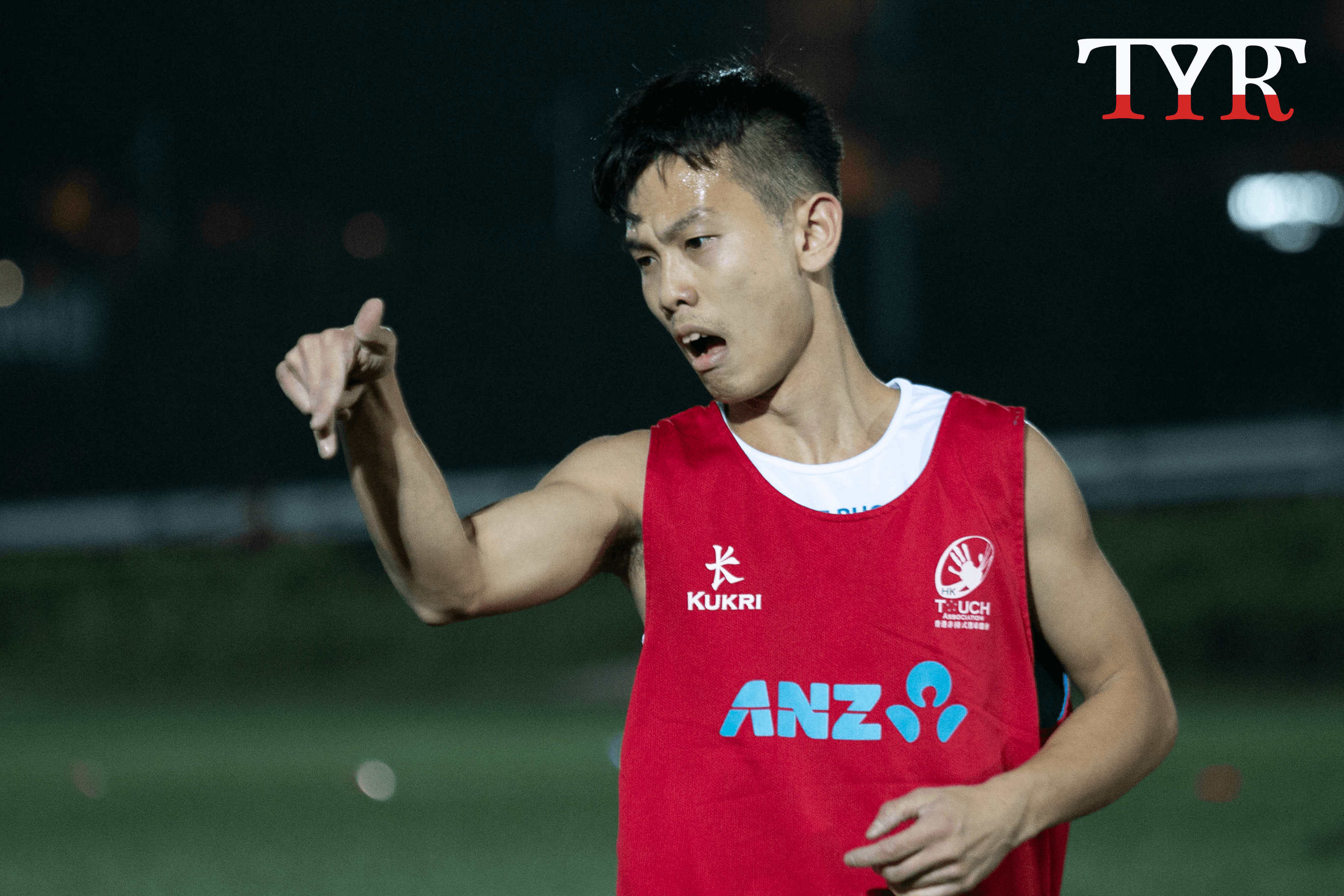 During a rugby tournament held in Happy Valley, 24-year-old coach Winnie Cheung Wing-yin gathered her team to discuss a variety of strategies to win the match.
Crowding together at the side of the field, the members watched intently as Ms. Cheung demonstrated strategies verbally, while also flailing her arms and mimicking ball throwing movements. Standing next to her was an interpreter helping to translate her spoken points through sign language.
Ms. Cheung is partially deaf and she's one of the Hong Kong Rugby Union's oldest members and now coaches for the deaf rugby team, which has 20 members. She was one of the first deaf participants to join the deaf rugby programme back in 2009.
Back then, she was still a pupil at Chun Tok School, one of the local deaf schools that cooperated with HKRU. Ms. Cheung currently receives funding from Laureus, a sports organisation that honours individuals and teams along with sporting achievements. Her efforts throughout the years have landed her a career to work as a coach and develop the next generation of players for the deaf rugby team.
"Deaf rugby has changed me in many ways because I was able to meet more people," said Ms. Cheung.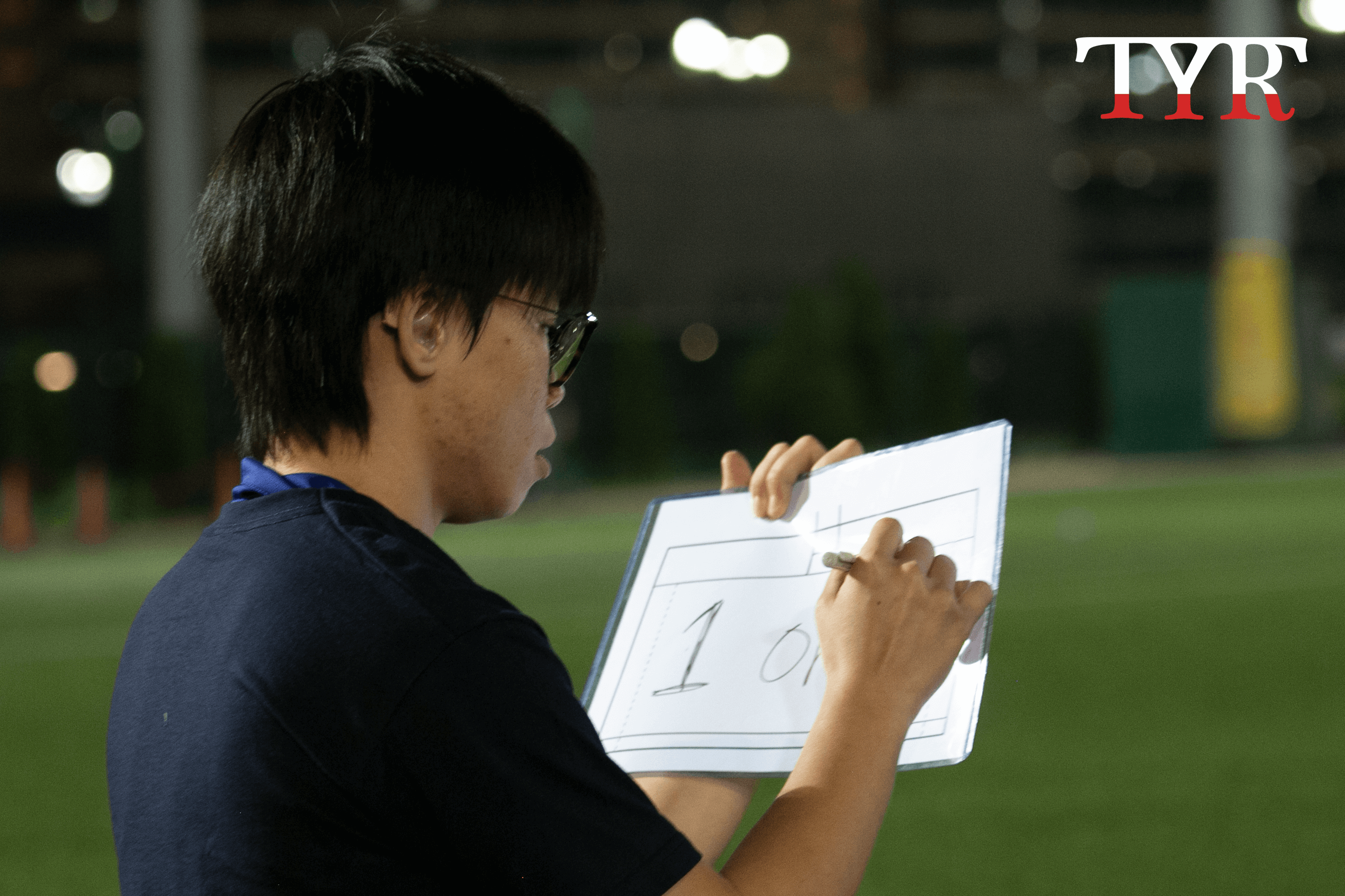 Deaf rugby coach Winnie Cheung strategies how her team members can win a rugby tournament in Happy Valley. She believes that hard work and effort is the key to overcome her adversities.
According to the United Nations, engaging in sports has the potential to reduce such barriers as it can showcase an individual's skill sets, which makes others take note of their disabilities less.
However, people with disabilities are more likely to face discrimination and negative perceptions in society. Through these stigmas, they may be excluded from opportunities which is vital for their social and physical development, including participating in sports.
These barriers are universal. In a study conducted by the Faculty of Education and Social Studies in Lillehammer University College, the most common form of barriers for people with disabilities include limited information, lack of opportunities or programmes to participate in trainings competition, as well as having a lack of accessible facilities.
In Hong Kong, opportunities to take part in sports are also varied among different organisations and the type of disabilities of the youth.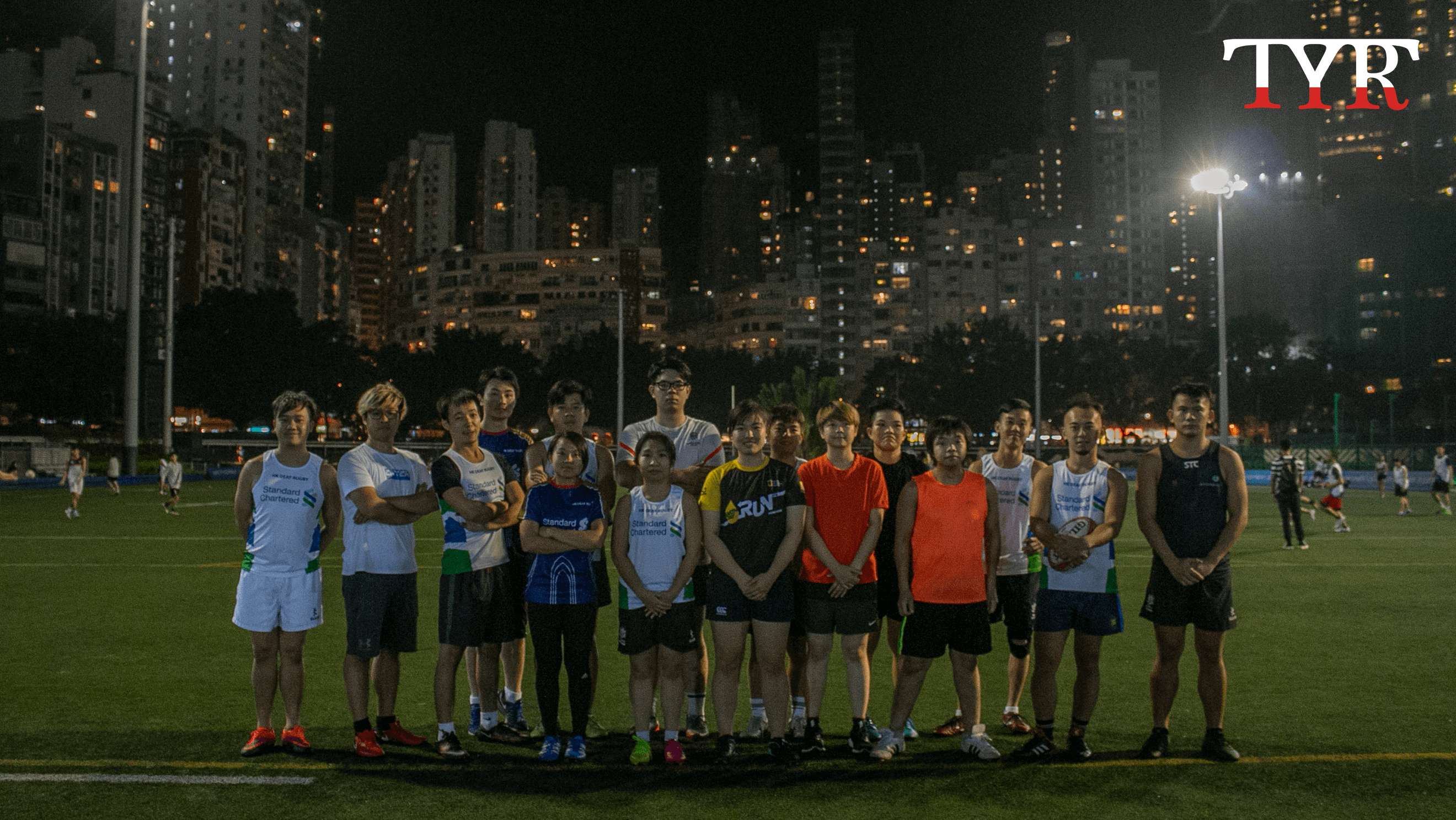 Students with hearing impairments are also the most excluded to engage in sports through school or government programmes, as compared to those with intellectual disabilities, motor disabilities or visual impairment, according to research conducted by Dr. Stephen Hui Research Centre for Physical Recreation and Wellness in Hong Kong Baptist University.
In March 2013, the HKRU established a community foundation to use rugby to promote positive influence for the local community. The union currently runs a rugby programme with students from two local deaf schools.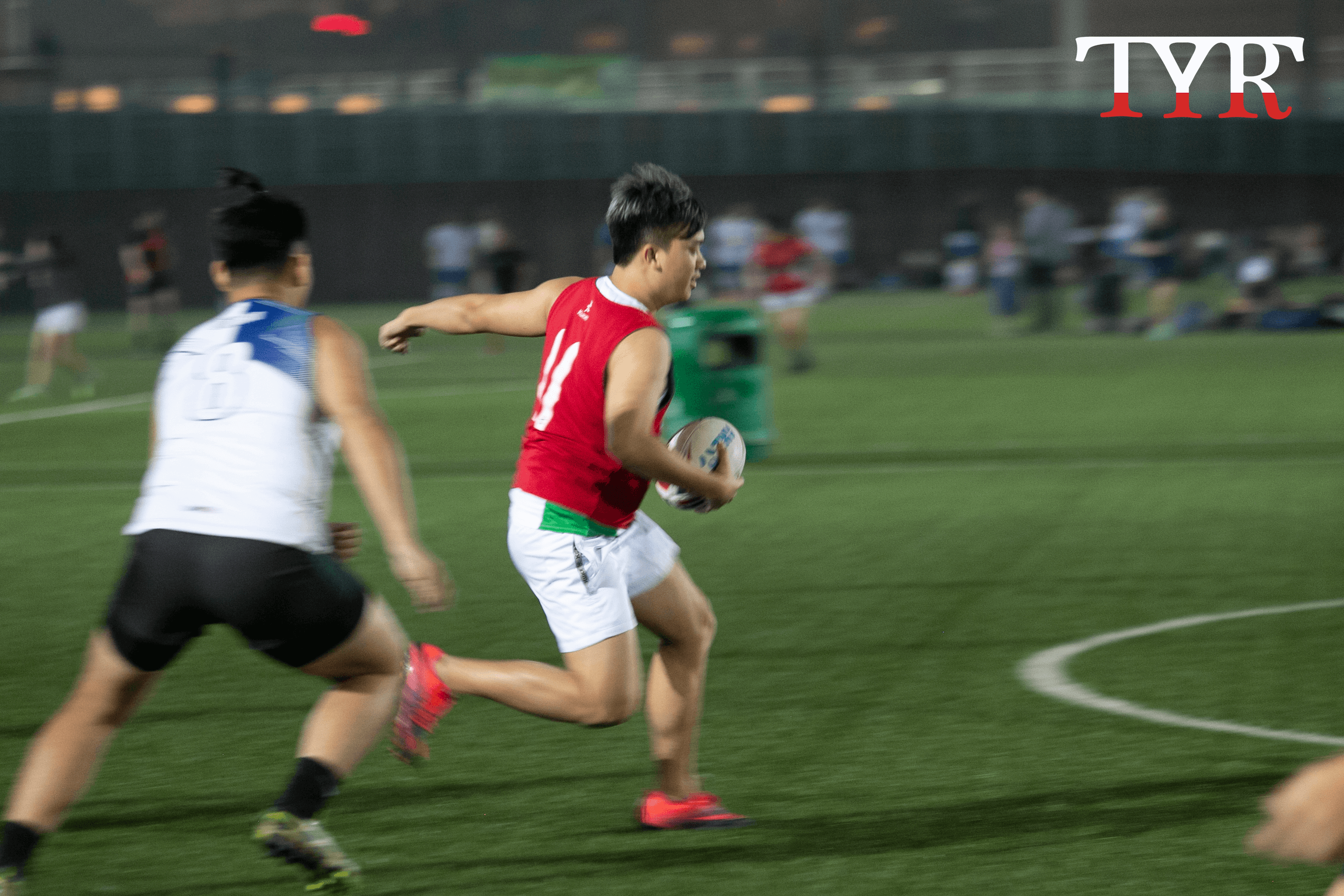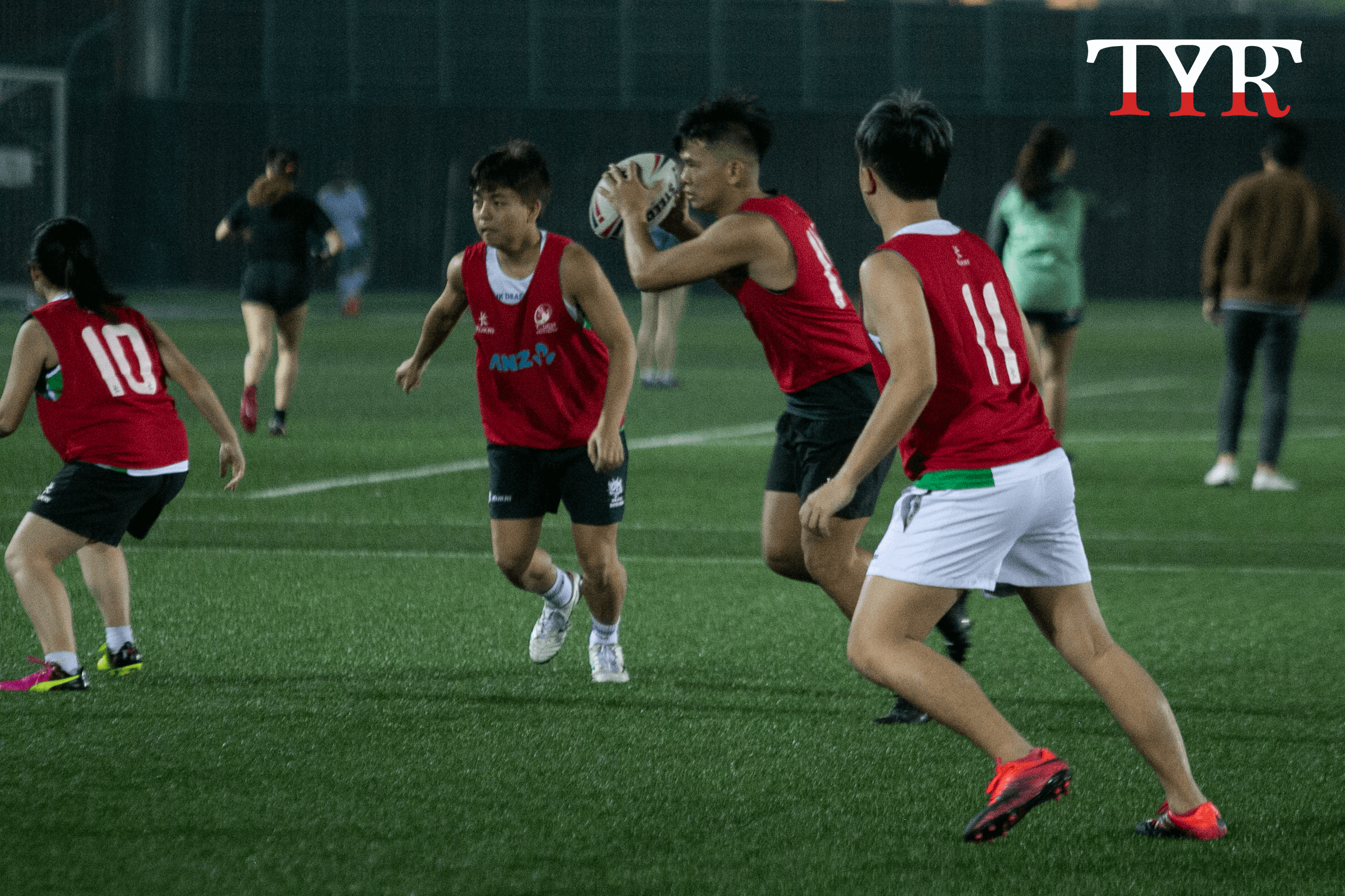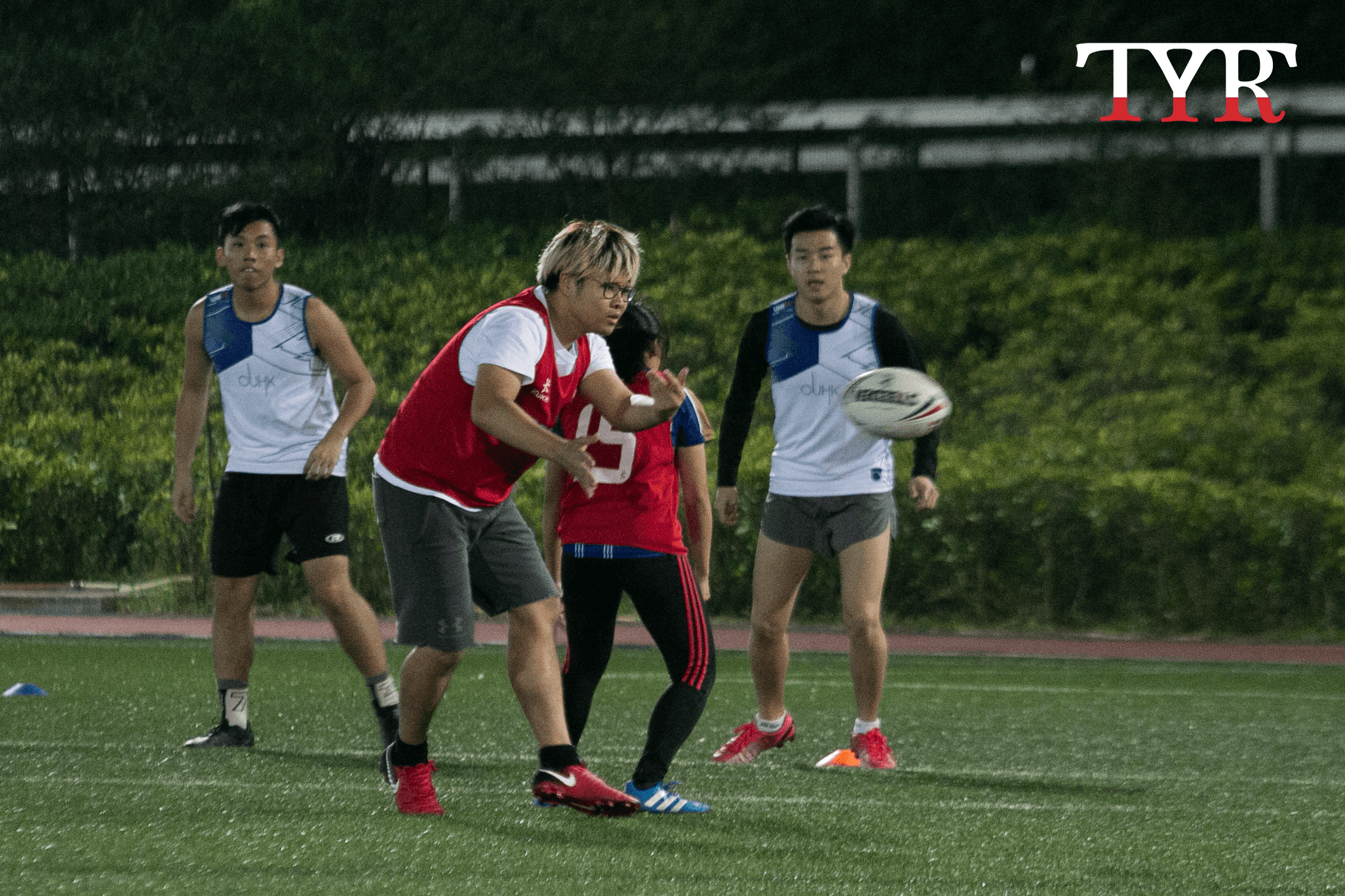 Mr. Gunn said that the programme provides kits and money for coaches, while making sure there are facilities and other opportunities for students.
Funding for these programmes is achieved with sponsorships from major organisations. Other than Laureus, the Deaf Rugby team also receives sponsorships from British multinational bank Standard Chartered. Every player also receives a portion of the funding, and athletes can have opportunities to invest in equipment or travel to different countries to compete.
Mr. Gunn added that coaching deaf players mean that there are certain adaptations that are needed to be made.
"It is important to keep instructions as simple as possible and not try to give too much information at once," Mr. Gunn shared.
"The players learn very quickly but they learn through seeing, so we have to focus on visual aids and make sure they see what's going on."
Despite these adaptations, there may still are still challenges for these athletes. Being hearing-impaired also requires higher levels of concentration as they could only rely on visual cues.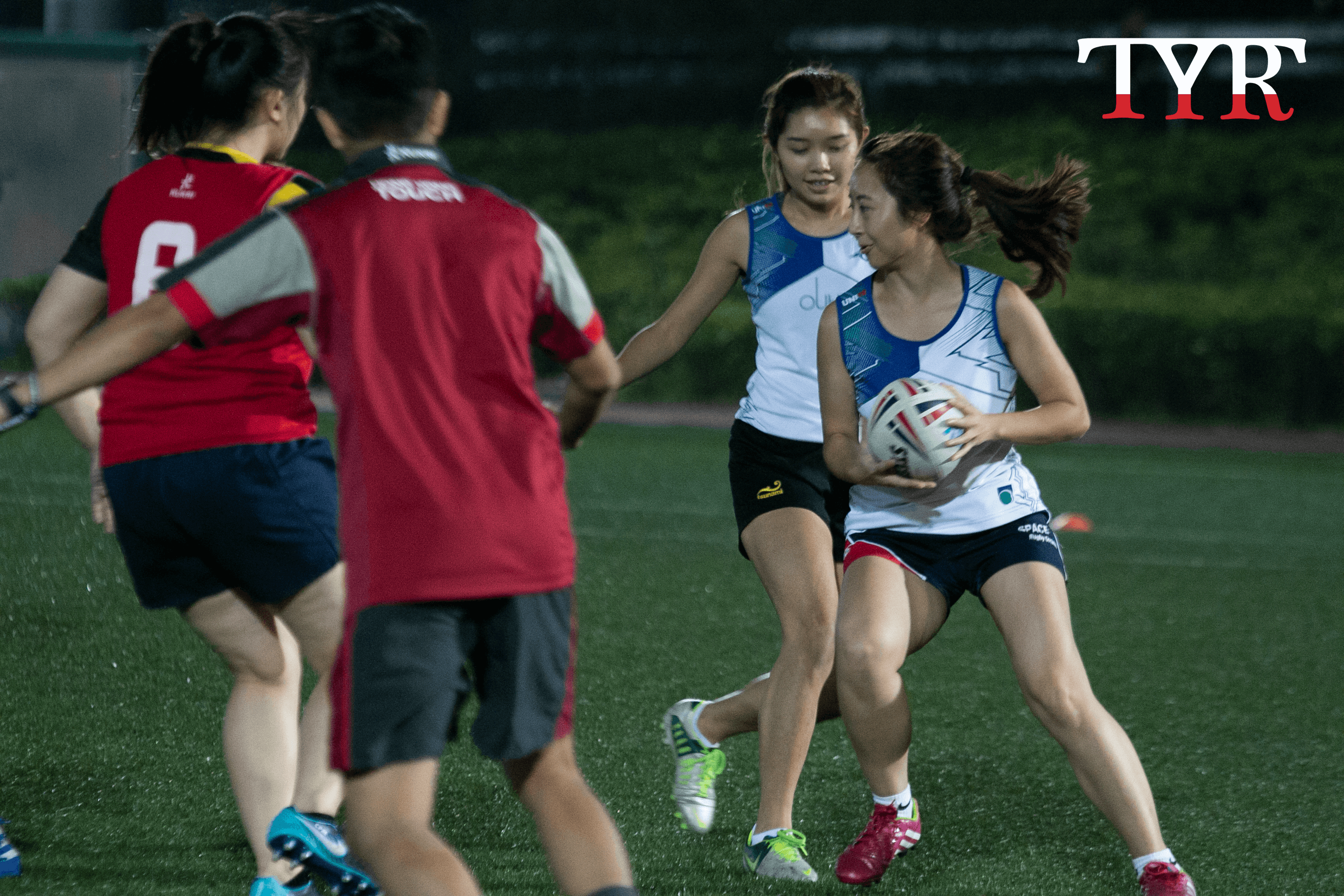 "I require to use my eyes more when I am playing rugby because I cannot hear well," said Cheung Pui-man Mary, a hearing-impaired rugby player who plays in Ms. Winnie Cheung's team.
Michael Tang Hoo-hin, another rugby player who is partially hearing-impaired, plays for both the deaf rugby and local rugby team. Although his abilities are on par with his local rugby teammates, his hearing problems can pose a challenge during tournaments.
"When the referee blows the whistle (during local rugby games), I cannot hear why the referee is blowing it. I require my teammates to help me understand why the referee blew the whistle, which is especially important in full contact rugby," said Mr. Tang.
Challenges aside, many of these players has found playing rugby boosted their well-being and confidence.
"Instead of hanging around purely with the deaf community, the players]found confidence to meet other rugby players and get to meet new people and communicate with them through sport," said Mr. Gunn.
Some organisations have recognised this situation the stigma of developing disabled sports and are looking to change. Friends of Asia is one of the sponsors for HKRU, and helped supported HKRU's new funding partnership called "Tries for Friends". Established in 2014, Friends of Asia is a non-profit charity who raises funds for the trainings and opportunities for disabled athletes, especially kids. Their vision is to promote sports through organising donations and fundraising events for their sports-oriented beneficiaries.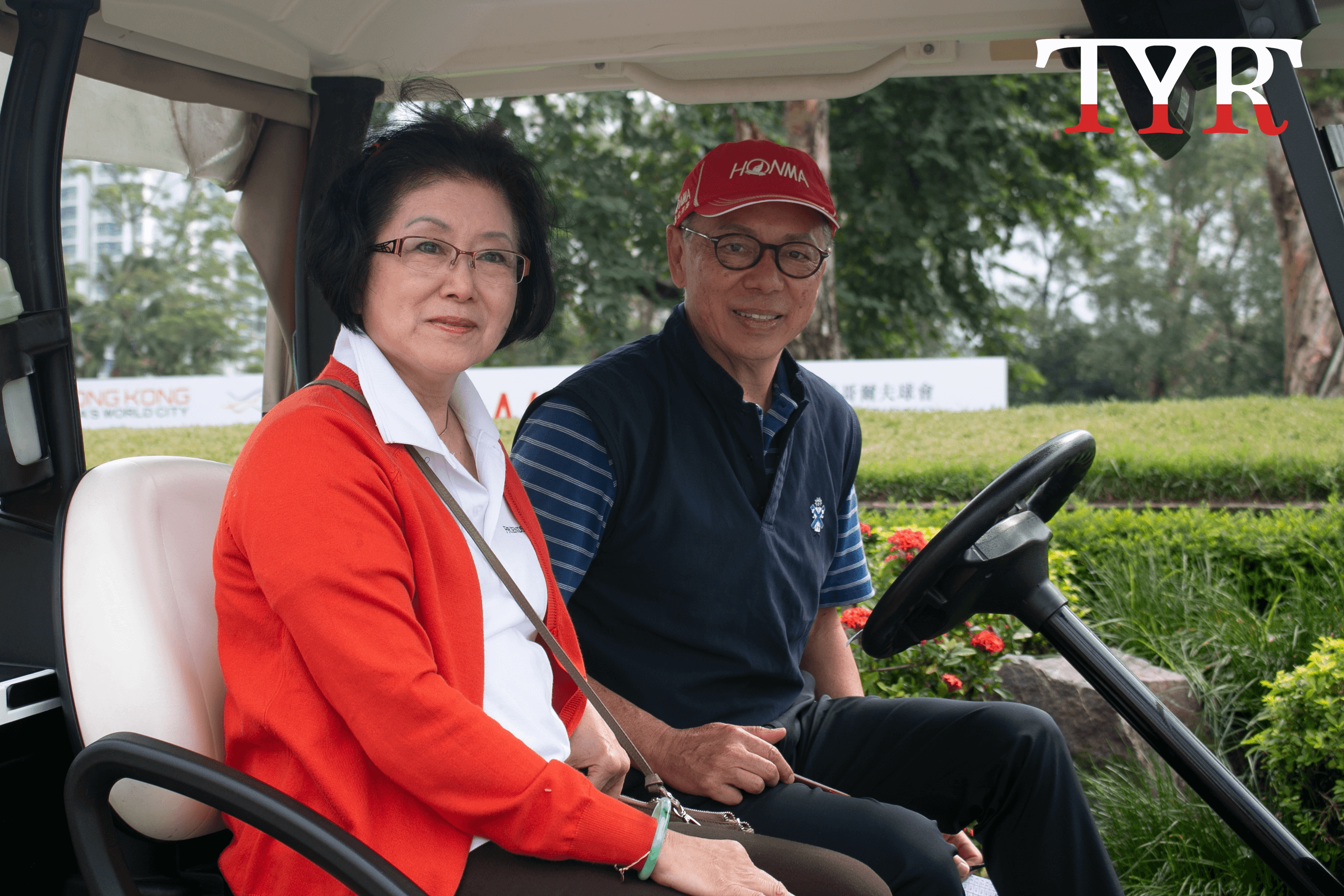 "We will always choose a programme that will give the kids an opportunity to learn the sports programme," said co-founder Helen Chan, who prefers to support non-profit programmes that aim to train people in sports, or not already sponsored by major organisations.
According to Ms. Chan, their efforts for raising money have been "successful", thanks to the public's support.
Despite public support, there is still a need for better government support to allocate more resources for these youths. By providing more sports facilities and sports programmes, youth athletes with disabilities will stand to gain better support.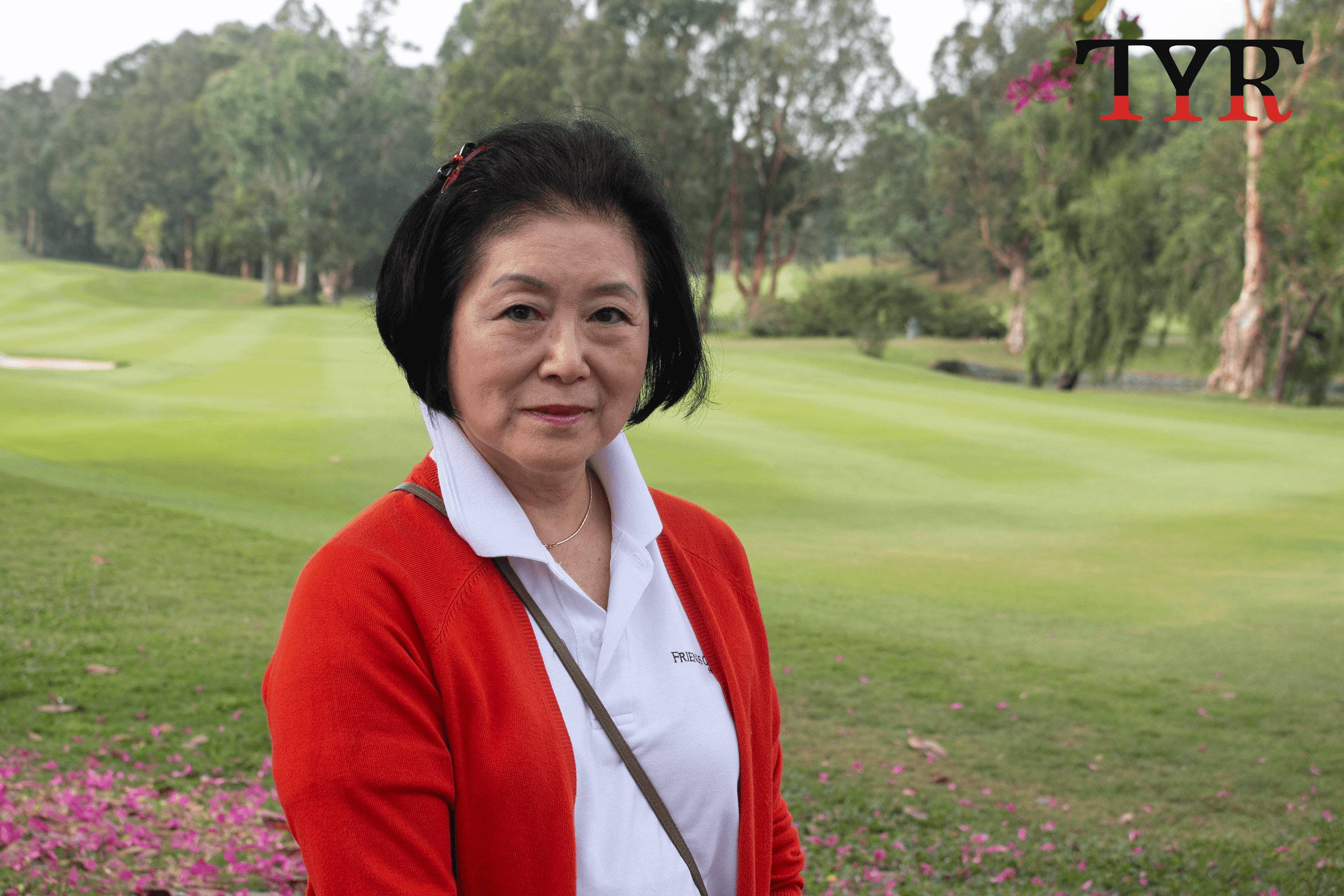 Non-government backed organisations are also in the midst of aiming to help people with disabilities. The Hong Kong Impaired Golf Association are among those private organisations that aid those who have disabilities to learn golf, with the aim to help them attain self-confidence, and parents of the golfers physically see the children's confidence improve with the help of HKIGA.
"Sometimes they have trouble with concentration, we require more patience with the kids." said founder Mr. Liu Kai Ming Gordan.
Mr. Liu is disappointed that the government does not provide support to these children in need.
"They can allocate us with more space so we are able to help the children with their golf development," he said.
HKIGA is also one of the organisations that have funding from Hong Kong Jockey Club Charities Trust program, where Hong Kong Jockey Club mainly provides the organisation with funding to aid them to be able to subsidise for the children's golf courses. In 2017/2018 HKJC approved a total of $4.2 billion in donations of 222 project, which HKIGA is one of the beneficiaries.
When it comes to children's development, Jockey Club Sarah Roe school is a key school for English speaking children with special needs. It was founded in 1986, and since then have specialised in aiding students develop in multiple aspects through sports.
Jenny Lingham, the vice principal of Sarah Roe expressed that "sports is a very well funded activity in compared to other activities for children with special education needs," The school which aims to aid student find activities that they excel in some excel in arts while some excel in sports.
Speaking to a panel of six special needs students aged between 14 to 16 years old, these students have expressed their interests in various sports such as horse riding, swimming and bowling. Participating in these sports generally makes them feel "happy".
Eva Veilleux, a 14-year-old student who has moderate learning difficulties, was one of the students who developed a passion in horse riding and dives occasionally with her family members. Her favourite memory of diving was going to Maldives with her family. Eva added that she trains at horse riding at Pokfulam Riding School, where they cater to the public equestrianism interests.
Cole Purdie, an 18-year-old tennis player who has severe learning difficulties, said that he normally prefers to play single tennis but will occasionally play doubles with his family.
"[Mr. Purdie] will encounter some issues when playing tennis as it takes him some more time than the average tennis player to understand some parts of tennis" said Ms. Cardagena. However, Mr. Purdie is very enthusiastic when it comes to playing tennis as he is able to hear the sound of the tennis racket hit the ball which appeals to him," said Ms. Grace Cardagena, Mr. Purdie's interpreter.
While Ms. Lingham believes that sports is well provided financially wise, she believes more can always be done in other ways, such as providing more vocational work placements for students.
"That's an ongoing area of work for us, we have arranged vocational work placements, which means students can access their vocational skills when they are with us, but there are (still) limited opportunities for when students leave school," she said.