HK E-payment market expected an increase of 10.5% for 2020/21
By: Vikki Cai Chuchu

Edited by: Kawai Wong

2020-12-16
Liang Jia uses WeChat Pay for her groceries when shopping in Marketplace as the Chinese digital wallet operator stepped up promotion to lure users amid a booming online payment service boosted by COVID-19.
Digital wallet companies want to boost their turnover during the pandemic. Digital wallets in Hong Kong like WeChat Pay, AliPay and Bank of China have launched multiple promotions for the e-payment users to be benefited from. 
"Since I heard of the risk of transmission of COVID-19 by cash, I use contactless payment methods more often," said Ms Liang, a 29-year-old insurance broker.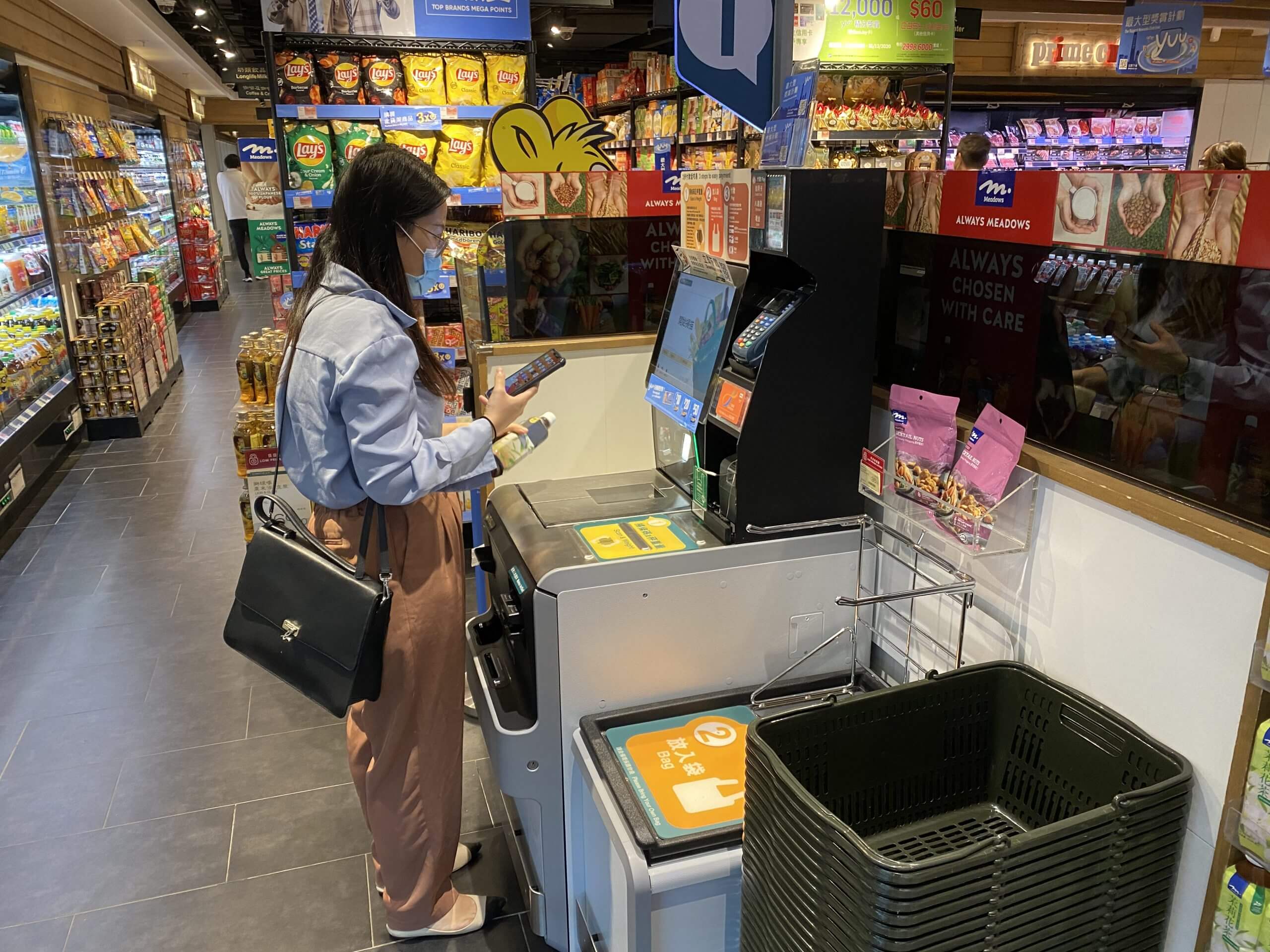 Hong Kong recorded 23 new confirmed COVID-19 cases on Nov. 12, including 6 local infections. The city now has reported 5431 confirmed cases with 5170 patients recovered and 108 people died. 
Speaking on a radio program earlier in mid-October, microbiologist and government adviser on the coronavirus pandemic, Yuen Kwok-yung expressed concerns that using banknotes to purchase increases the risk of infection.
The research from Australia's national science agency CSIRO stated that the COVID-19 can survive on cash for up to 28 days at 20°C. Mr Yuen also addressed that the government should explore different digital payment methods with the business sector, contactless payment should be stepped up to reduce infection risks.
Indeed, more shoppers prefer using self-checkouts to avoid contact with people.
A cashier at Wellcome who refuses to disclose her name because she does not want to represent the company to speak. She said more customers have started to use self-checkout since the outbreak of COVID-19.
The pandemic also creates more demands for the usage of financial technology tools as people tend to stay at home, and prefer online shopping over brick-and-mortar stores.
Fintech adopts new technology to improve and automate the delivery and use of financial services. Its core is utilized to help companies, business owners and consumers better manage their financial operations, processes, and lives by utilizing specialized software and algorithms that are used with mobile devices.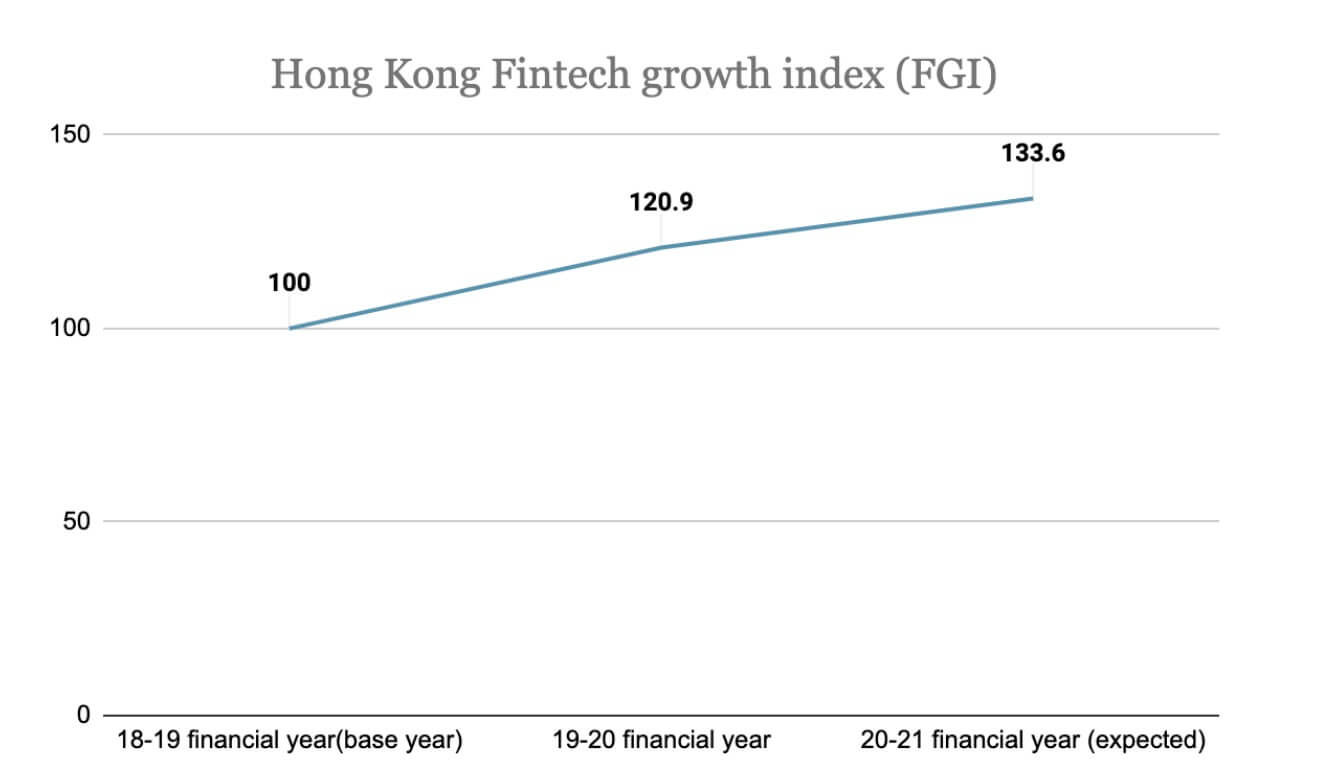 The FGI Index predicted the Hong Kong Fintech industry to maintain the growing trend with a 10.5% increase from 120.9 in the financial year 2019-20 to 133.6 for the financial year 2020-21, whereas the index points of 2018-2019 is 100.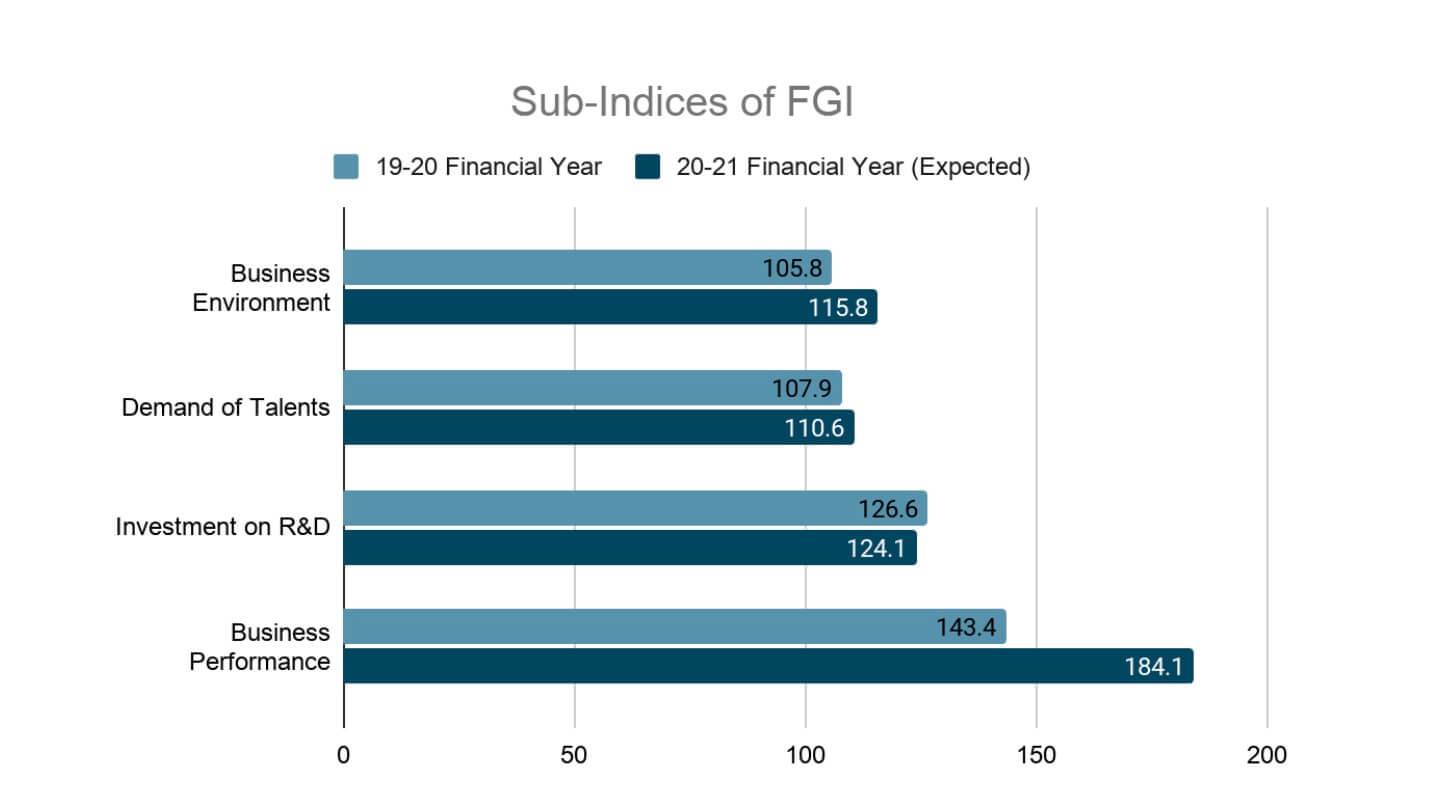 Of the four sub-indices of FGI, the business performance sub-index measured by Fintech customer adoption rate and revenue, showing a positive outlook in business development by the Fintech industry. The prediction of an increase of 28.4% to 184.1 in 2020-21 compared to 143.4 in the previous year, shows that  Fintech is more welcomed by Hongkongers.
During the pandemic period, companies that employ newly developed digital and online technologies in the banking and financial services industries in Hong Kong are expected to outperform the general economy. 
There is a boom in the e-commerce industry as people are practising social-distancing. However, not the whole Fintech industry could see opportunities, some of the other sectors might have been closed temporarily due to the pandemic.
Mustafa Faqiri, a project manager at Accenture Hong Kong commented that COVID-19 brought many uncertainties for Fintechs and they are under stress.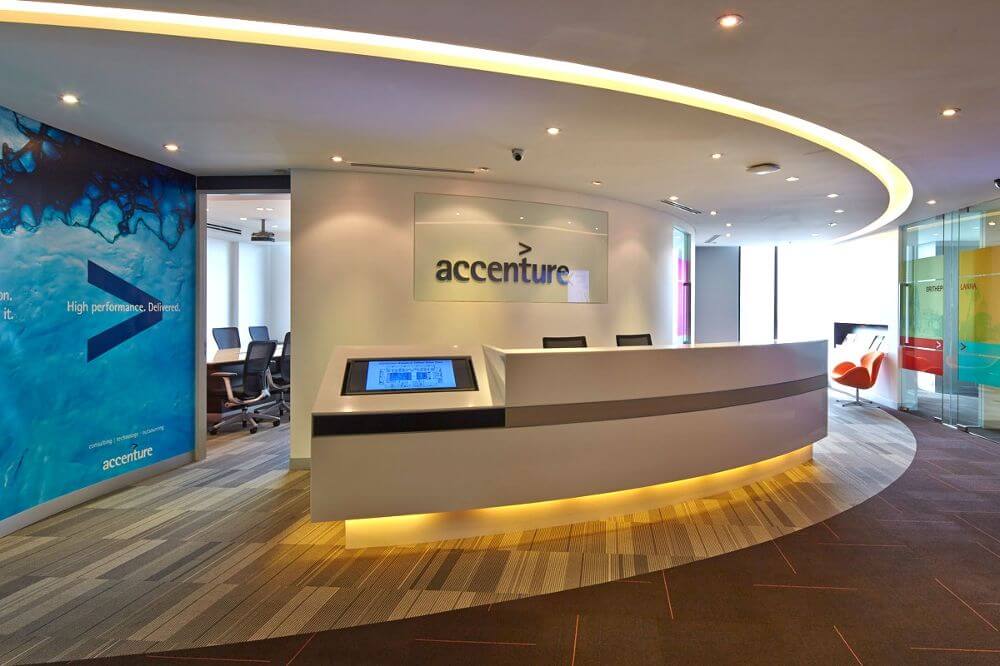 "At this stage, it is hard for Fintechs to attract investors given the number of already existing startups in the market, and attracting end-users likely won't be easy as insurers shift their focus to tackle the challenges that came with COVID-19."
According to Accenture's Coronavirus industry impact report, the major influence of COVID-19 on payments is the decline of cash and the rise of digital wallets. A significantly smaller proportion of payments are being made in-person as isolation keeps customers at home and they expect an increase in the usage of tokenized payment instruments.
Challenges and Opportunities
Hong Kong is still having social distancing rules as preventive measures for the fluctuating confirmed cases these days. Mr Faqiri said the social distancing may create new opportunities for Fintech firms.
"There has been tremendous growth in the use of digital financial services and e-commerce," said Mr Faqiri.
Mr Faqiri also commented there are both challenges and opportunities although only a quarter of Hong Kong's population are online shoppers. According to JPMorgan, only 36% of Hong Kong's population use mobile for e-commerce transactions compared with 76%in China. However, the e-commerce market is expected to have a compound annual growth rate of 10.2% in 2021.  
J.P. Morgan's global insights report regarding 2020 payments trends indicated that the e-payment/ digital wallet is popular among Hong Kong's population and digital payment is the 2nd most famous payment method in the region. It is expected that e-payments/ digital wallet transactions will grow faster than card transactions with a compound annual growth rate of 32 percent in 2021. 
While specific sectors like e-payment platforms generally perform well under the pandemic, other suffering sectors can stay resilient amid the challenges and opportunities brought by the pandemic by applying certain measures.
"Shorting up their capital and funding from investors, cost-saving measures, workforce reduction, and minimise fixed expenses," said Mr Faqiri.