New Executive Council to consider border reopening and Article 23 legislation
By: Lokman Yuen

Edited by: Jenny Lam

2022-07-05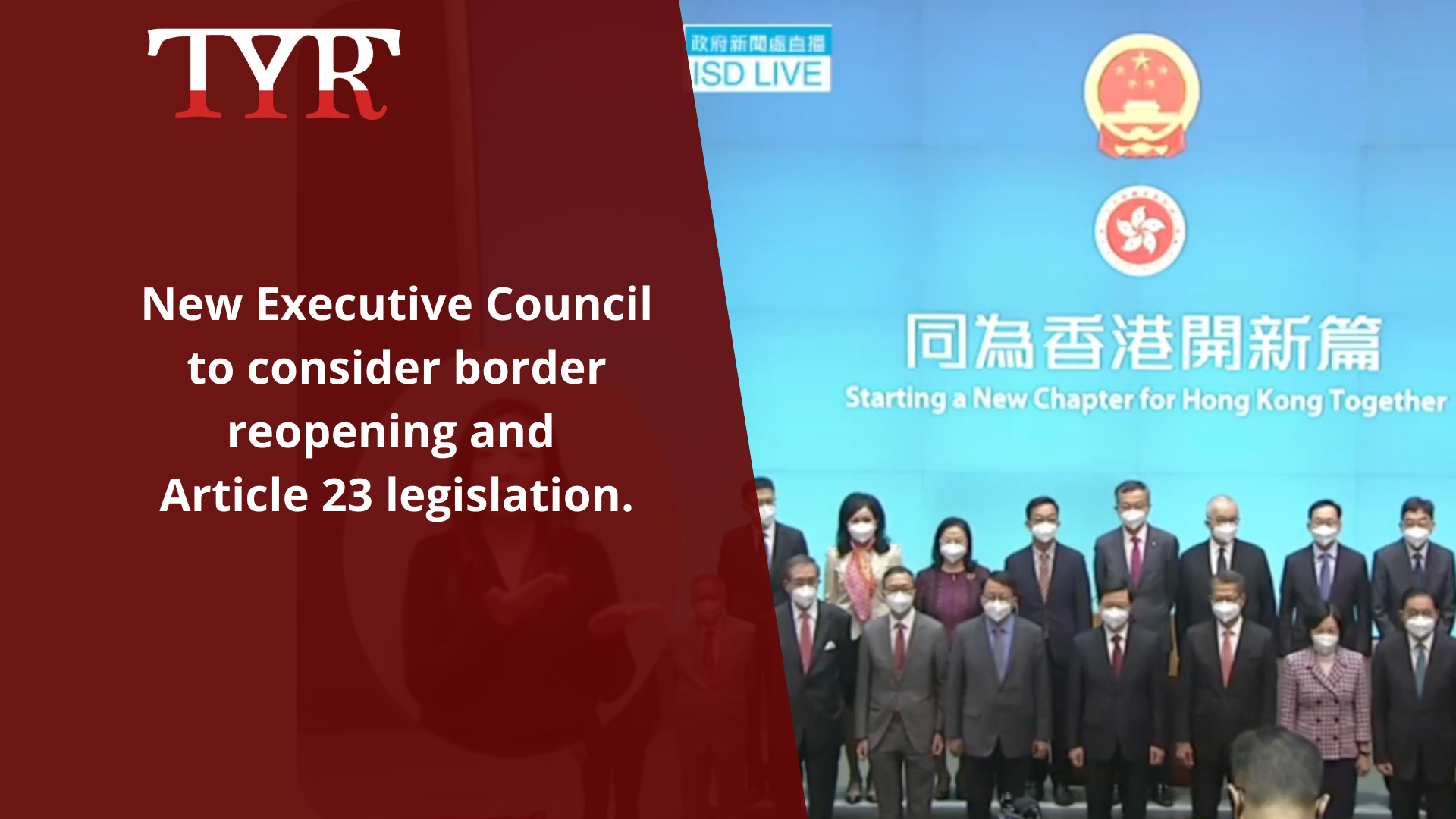 Chief Executive, John Lee Ka-chiu has promised that the government will strike a balance between reducing inconvenience to travellers and public health safety in reopening Hong Kong's border. He was speaking at the first Executive Council meeting of the new administration. He added that his government will also consider legislation under Article 23 of the Basic Law.
Lee was joined by the Convenor of the Executive Council, Regina Ip Lau Suk-yee and 15 non-official members in this morning's meeting.
Secretary for Health, Lo Chung-mau expressed hope yesterday for the border with the mainland to reopen in August.  Lee said this morning that he has asked Lo to look into measures to contain the spread of COVID-19 while reducing inconvenience to travellers.
Hong Kong recorded an average of 1600 new COVID-19 cases a day in the past week.
" If the figure goes up, then hospitalisation will increase and other hospital services will be affected." Lee said. "Even if emergency services can be maintained, other services will be affected, particular for patients who require consistent and persistent treatment," Lee said ahead of the Executive Council meeting.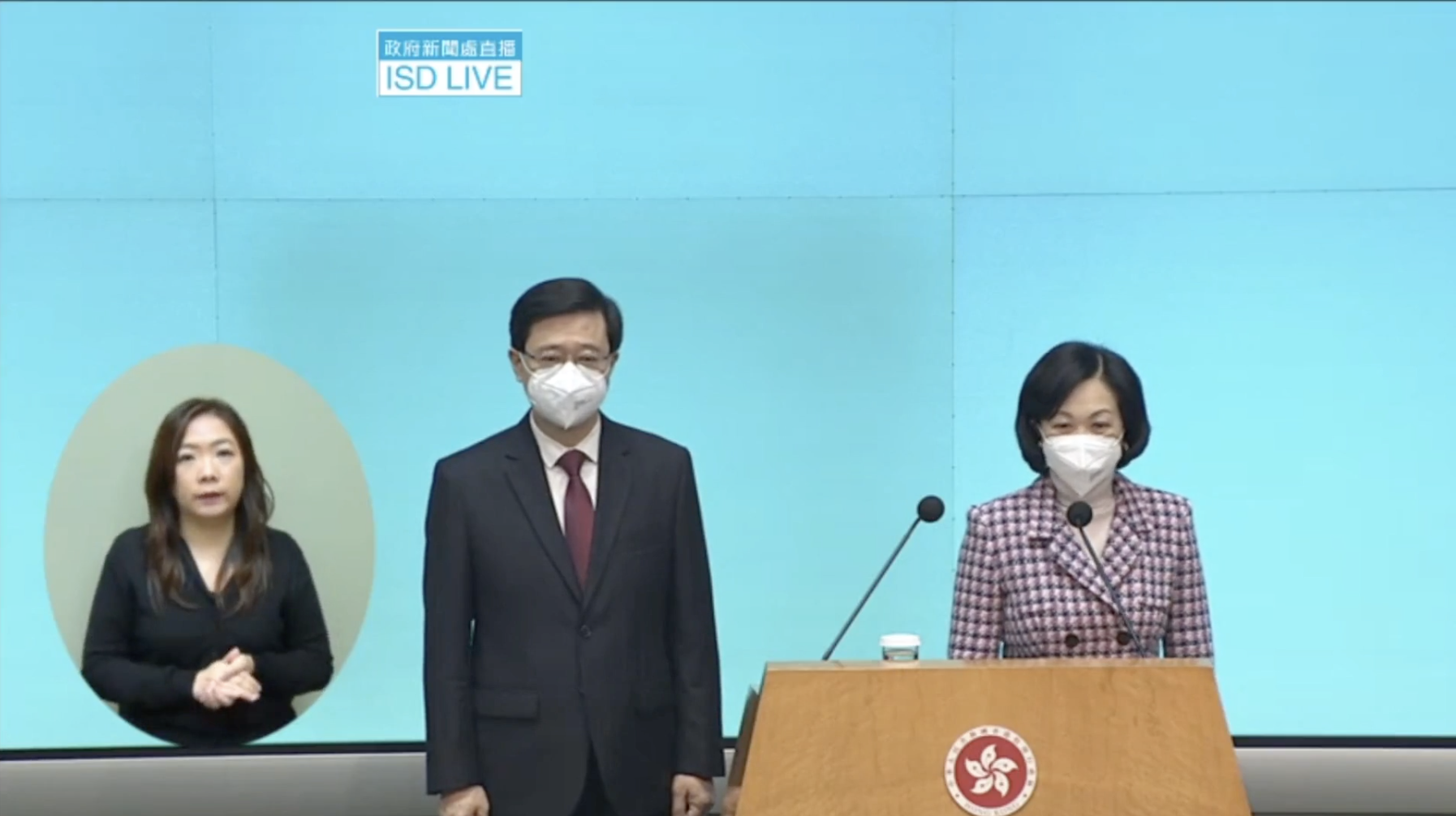 Lee said the government has the responsibility to legislate under Basic Law Article 23 , and this administration will conduct thorough legal research and consider new and 'very harsh' national security measures practised in another common law jurisdiction. Article 23 states that Hong Kong "shall enact laws on its own to prohibit any act of treason, secession, sedition, subversion against the Central People's Government.
"We will do it as soon as possible … I hope this law, when it is completed, will work and can handle all kinds of problems that we can imagine. I do not want to see any amendments," he said.