Explainer: Is the United Kingdom a cryptocurrency friendly nation?
By: Tiffany Ma

Edited by: Alison Leung

2023-08-01
Reporters: Kelly Yau and Tiffany Ma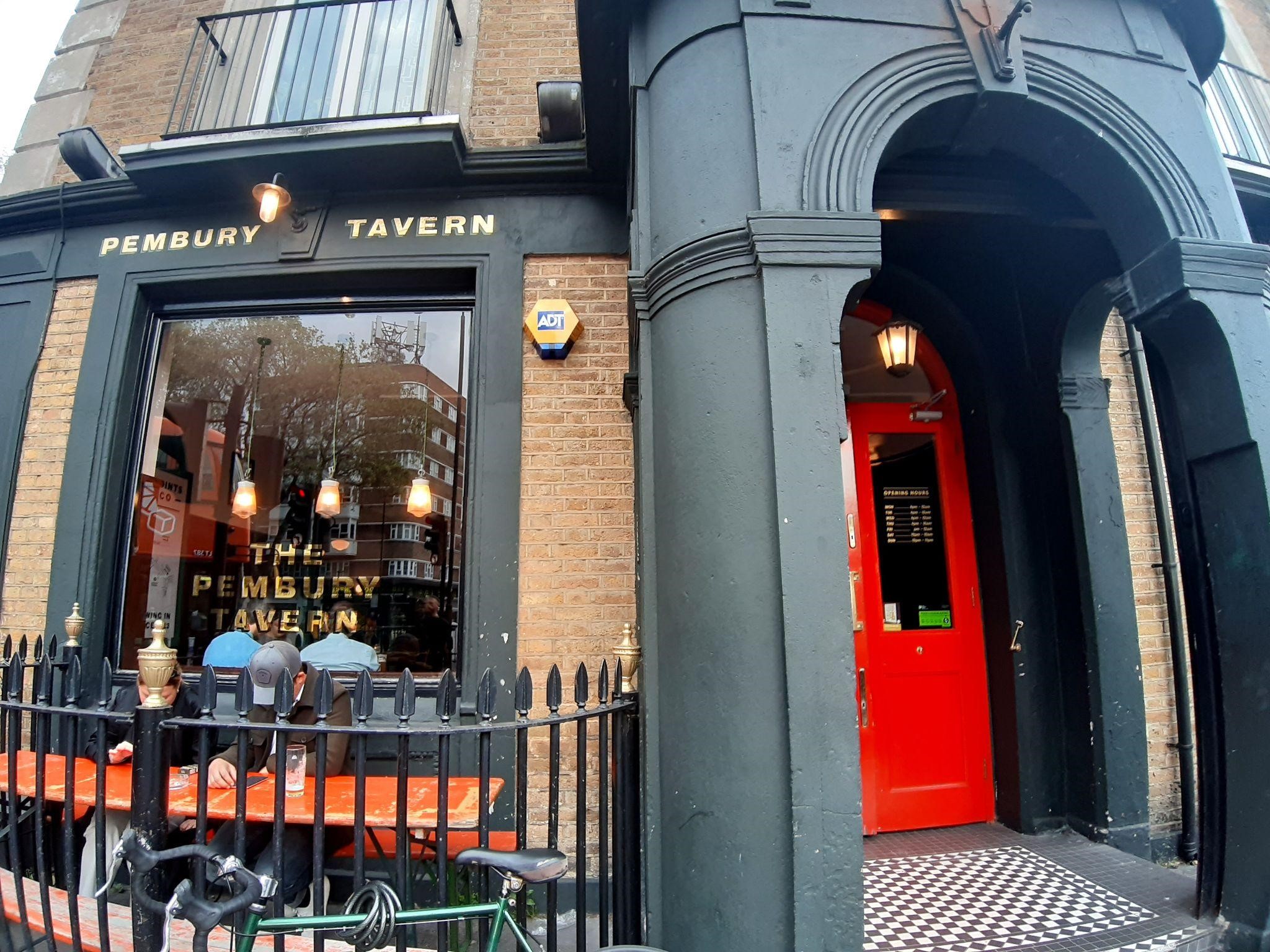 The Pembury Tavern, the first pub in London that accepted Bitcoin in 2013 was found to have stopped accepting the cryptocurrency for years.  The pub's General Manager Stuart said accepting Bitcoin "is basically too dangerous".
The pub first accepted Bitcoin in 2013 as a "promotional event" that lasted "for a short period of time", he said.
During the promotion period, the pub sold about £800 of alcohol to customers through Bitcoin.  However, Stuart added that they "haven't done it (accepting Bitcoin) for years".
Why did the pub accept Bitcoin as one of the payment methods at first?
Though the pub did not recognise Bitcoin as a payment method nowadays, the original idea of accepting Bitcoin came from its founder, Stephen Early.  
Early bought some Bitcoin in 2011 but realised there were not many places for using it so he kept them first.  With the Bitcoins soon worth 20 times what Early paid for them, he thought other Bitcoin holders may love to purchase the pub's products with their Bitcoin.
As a former computer scientist, Early created a Bitcoin payment software and displayed a QR code in his pub.  Customers paid for the pub's food and drinks by scanning the code.
What is Bitcoin and cryptocurrency?
Bitcoin, a type of cryptocurrency, is a digital currency that exists both virtually and digitally to conduct transactions through blockchain. Cryptocurrencies are not reliant on any central authority, such as governments, while transactions are verified and records are maintained by a decentralised system using cryptography.
Ethereum, Litecoin and Binance Coin are some other examples of cryptocurrencies.
Why is the United Kingdom considered as a cryptocurrency friendly place?
Cryptocurrency holding and trading are legal in the United Kingdom although some other countries such as China have outlawed them. The country categorises them as crypto assets not as a currency.
Prime Minister Rishi Sunak has said his ambition was to make Britain a global hub for cryptoasset technology.
In April 2022, the UK Treasury started consultations for introducing a new regulatory regime for cryptoassets to reflect their opportunities and risks as the government seeks to create a place where cryptoasset service providers could operate and grow in the UK.  They could manage potential consumers and stability risks at the same time.
Revolut's chief legal counsel Konstantinos Adamos said the consultation could "help strengthen the UK's position in leading international cooperation and shaping global minimum standards for the regulation of cryptoassets".
He said that the consultation allowed firms authorised in the European Union or other jurisdictions to be equivalent from a regulatory standpoint and be able to access the UK market.
Coinbase, the largest cryptoassets exchange in the United States, is considering moving its headquarters to the UK.
Why do people not use cryptocurrency in London?
A slew of cryptocurrency scandals, including the collapse of FXT, is one of the reasons that people in London are now more cautious in investing and using cryptocurrency, which is highly volatile and risky. 
In 2022, FTX, the second largest cryptocurrency exchanges in the world, and other firms owned by Bankman-Fried reported having an unstable financial situation, leading to huge amounts of withdrawals by customers from FTX.
Binance, one of the cryptocurrency exchange platforms, made an offer to acquire FTX but later withdrew which led to the bankruptcy of FTX.
In the filing of the bankruptcy, it is estimated FTX had over 100,000 creditors and between $10 billion and $50 billion in assets and liabilities.
Another incident related to cryptocurrency development in the UK was that Binance suspended deposit and withdrawal services for United Kingdom customers using card payments and bank transfers in March 2023. 
Paysafe, a London-based online payments company, has also decided to stop providing one of its products to Binance's United Kingdom customers due to the challenging regulatory environment around cryptocurrency assets.
Also, Binance struggled to establish its subsidiary in the United Kingdom because the Financial Conduct Authority issued a warning against the company for lacking the relevant permissions to operate in the United Kingdom.
As investing in cryptocurrency may lose all money during transactions, it may hinder people from participating in cryptocurrency-related activities. 
However, the Financial Services Ministry said recent surveys showed that about 5-10% of adults in Britain owned cryptoassets, more than doubled from two years ago.
Are there any other factors hampering the development of cryptocurrency in the United Kingdom?
Crypto firms now only need to show that they could comply with anti-money-laundering safeguards but the UK government has been setting out ambitious plans to regulate the cryptocurrency market and protect consumers.
The UK Finance Ministry announced the first set of rules to regulate cryptocurrency on Feb. 1 in view of the downfall of FTX in the last year. Financial Services Minister Andrew Griffith said "Our view is that this reinforces the case for clear, effective, timely regulation and proactive engagement with industry."
The rules would cover all crypto firms in the UK and service providers to the UK. They would need a licence that stated the minimum capital and liquidity requirements. The Financial Conduct Authority would decide whether a foreign operator needs a physical presence in the UK.
It also proposed to bring centralised cryptoasset exchanges into financial services regulation and other core activities such as custody and lending would be included for the first time. Other crypto-related admission such as executing payment transactions or remittances and arranging deals would also be covered.
Many UK banks have restricted customers transfer to and from crypto exchanges.  Exchanges on Coinbase and Binace are locked by banks.
Lloyds Banking Group said that "We no longer allow purchase of crypto via a credit card, you can look to purchase crypto via a debit card, or transfer funds to a crypto site at your own risk" after FTX imploded.
Managing director at Aquis Exchange Adrian Ip said "Banks must consider the risks of allowing their consumers to interact with organisations that potentially have the capability to cause consumer detriment and to do things with consumer money that would result in bad outcomes."
Where can people use Bitcoin in the United Kingdom?
There are still shops in the United Kingdom that accept Bitcoin through buying gift cards, including Pizza Express, Caffe Nero, and Brasserie Blanc. Fast food restaurant chains such as Pizza Hut and takeaway platforms such as Deliveroo and UberEats accept Bitcoin payments too.
Online retailers, including Microsoft and NewEgg, accept crypto payments in the United Kingdom for electronics.
Other major retailers such as Marks & Spencer and Sainsbury's also accept gift cards via Bitpay, a Bitcoin payment service provider.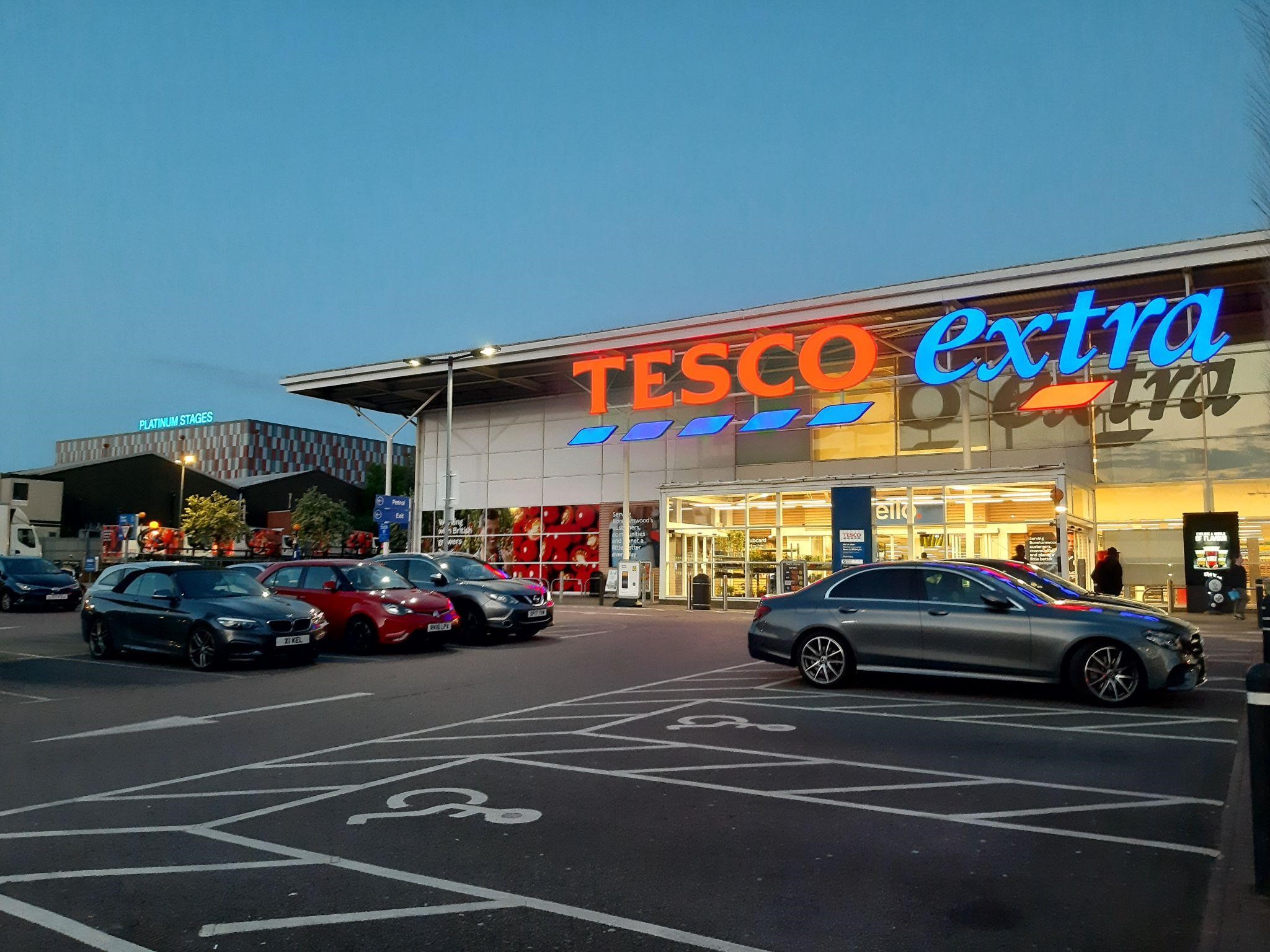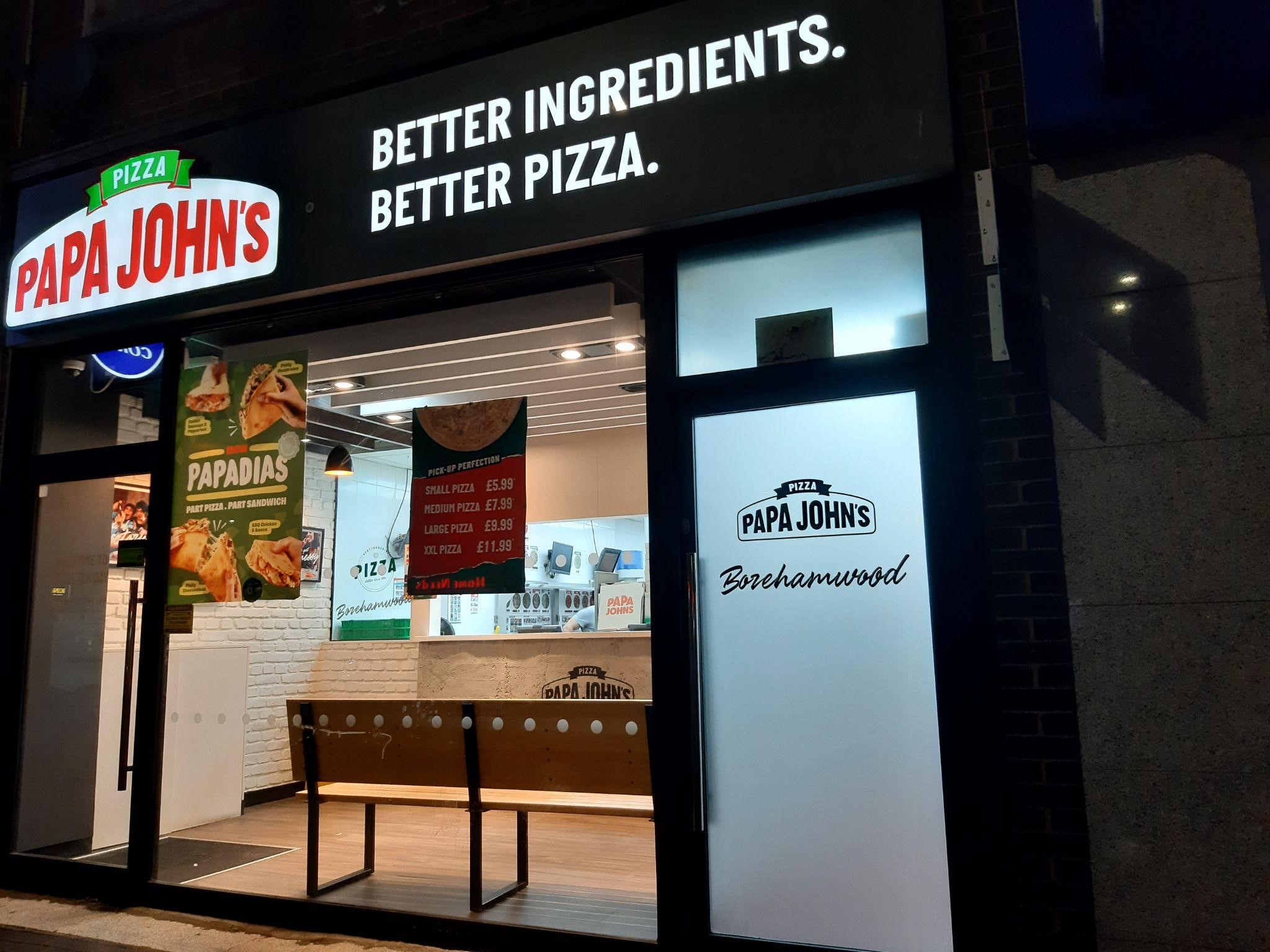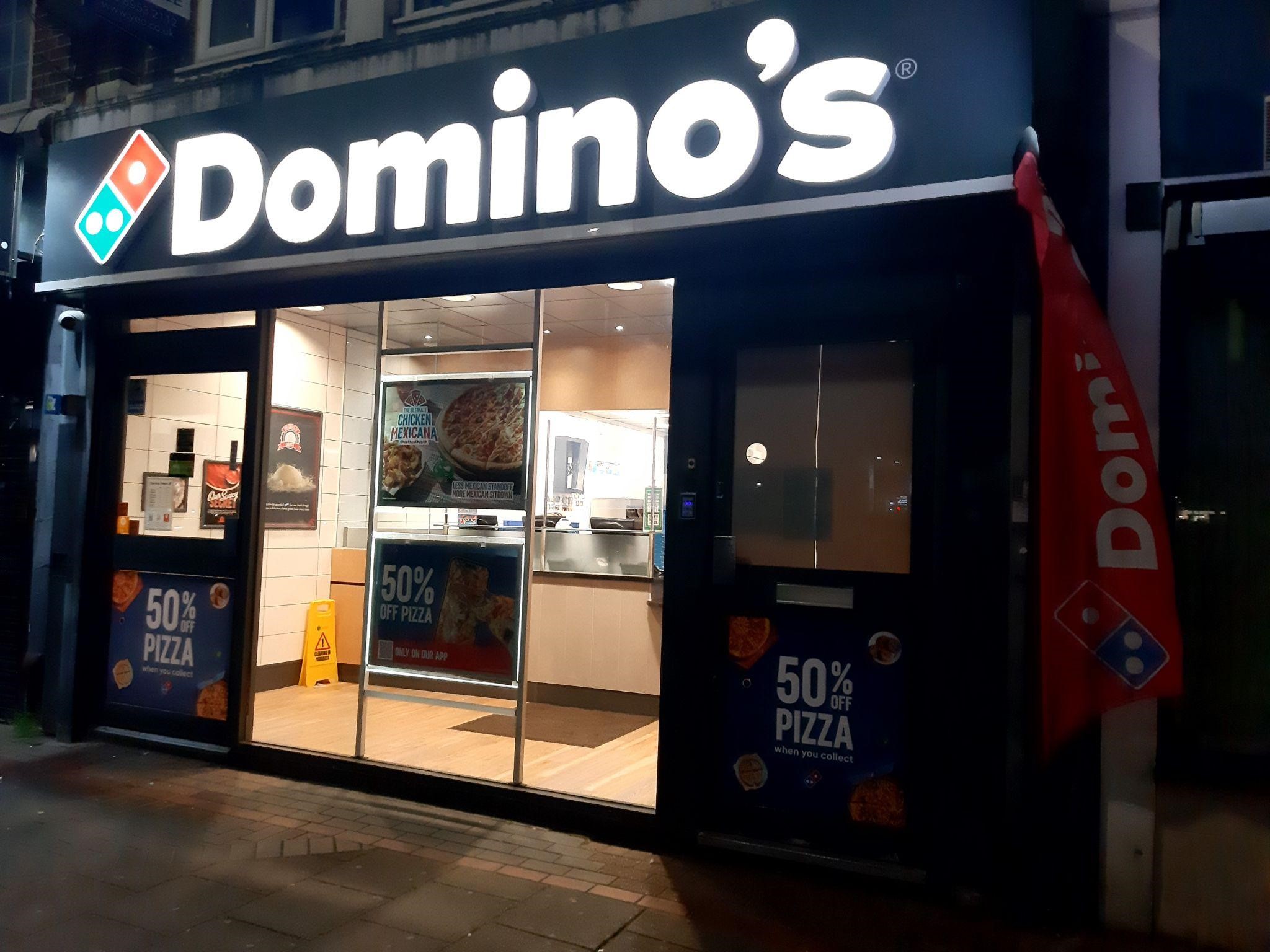 Story of the first BTC transaction
May 22 is the Bitcoin Pizza Day which celebrates the first purchase of physical goods through using Bitcoin on the day.
Laszlo Hanyecz used 10,000 Bitcoin to buy two Papa John's pizzas on May 22, 2010.  The chained pizza shop refused the request of Hanyecz, so he posted a 10,000 Bitcoin offer on Bitcointalk.org and Jeremy Sturdivant paid around $41 for the two pizzas and delivered them to Hanyecz in Florida.
On Bitcoin Pizza Day, Bitcoin users will buy two pizzas and pizza restaurants will offer discounts for customers who pay in Bitcoin.
The Bitcoin Pizza Day symbolises the change of economic models and the technological revolution of money.