Social worker hopeful looking at future of ethnic group
By: Yanni Chow

Edited by: King Woo

2019-12-09
Among the South Asians lingering outside Chungking Mansions, social worker Jeffrey Andrews is the only one not handing out coupons to a curry house, or persuading passers-by to stay at the guest houses. Mr. Andrews works with those in need inside a building notorious for its unhygienic and dangerous environment.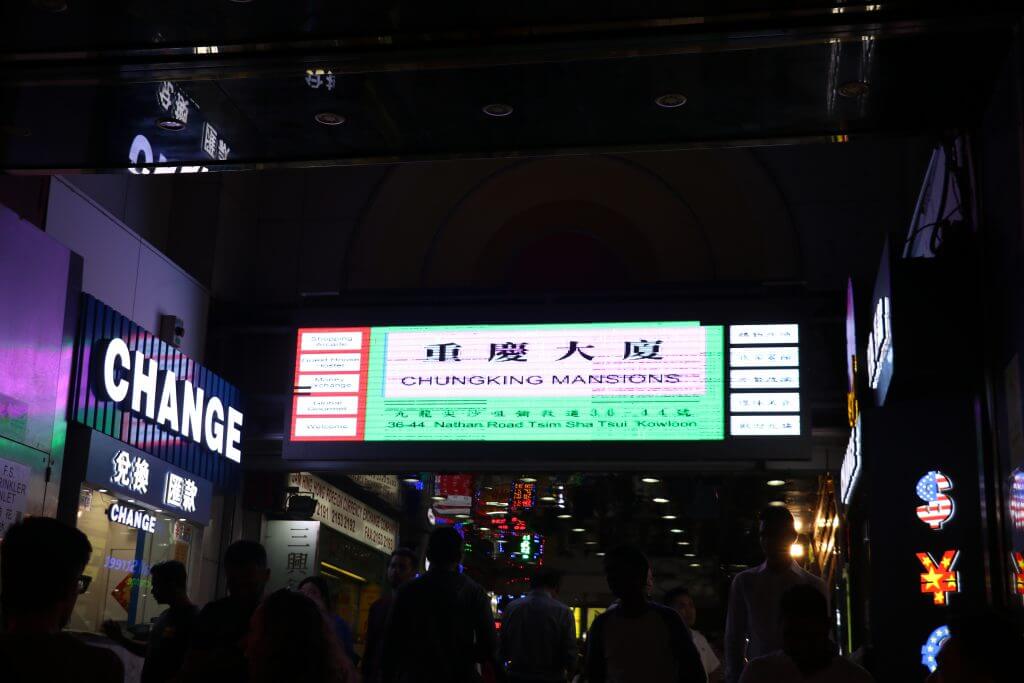 With his dark skin and short curly hair, Mr. Andrews blends into the Chungking crowd. As the smiling 34-year-old made his way through the twists and turns of the building, nearly everyone recognised him. Shop owners greeted him and more dark skinned peers shook his hands with gratitude.
"There are over a hundred countries represented here. It's like a big family," said Mr. Andrews, who is ethnically Indian, while waiting for the lift up to his office.The doors opened on the sixteenth floor and there was extra flight of stairs to his office. Mr. Andrews has been serving ethnic minorities and refugees at Christian Action, a charitable organisation that serves the city's disadvantaged and abandoned, for ten years. He is the first registered ethnic minority social worker in Hong Kong.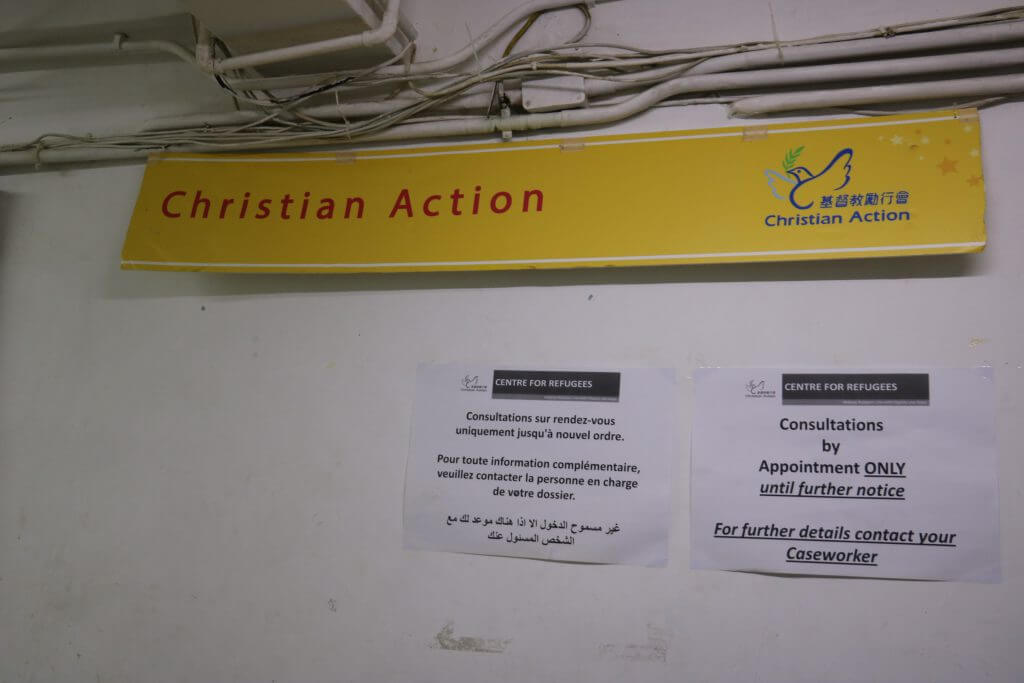 Discrimination against people of colour is not uncommon in Hong Kong. They are often perceived as dangerous, undereducated, and poor. The Equal Opportunities commission handled 132 complaints related to race discrimination in 2018. Mr. Andrews is deeply passionate about promoting and educating people about ethnic minorities, which make up 8% of the city's population, according to the Census and Statistics Department.
"It is unfair to focus on the identity of South Asians when one of us does something bad. It has been tiring having to defend our name and do publicity work to keep up the reputation," said the frustrated Mr. Andrews after the Jimmy Sham incident. Mr Sham, an activist, was reportedly attacked by men of South Asian descent with hammers in mid-October. Mr. Sham later asked people not to take revenge by targeting ethnic minorities.
To combat negative stereotypes of ethnic minorities, Mr. Andrews organized a Chungking Mansions tour on 25th October after handing out water to protesters during a march the previous Sunday. The intention is to welcome local Chinese and show them what life is like for the people inside the seemingly intimidating building. The response was overwhelming, with over 1,300 people visiting and interacting with the inhabitants.
Selina Ip, a local tenant at Chungking Mansions, was amazed by the long queues and business boost at her own restaurant. She thanked Mr. Andrews for organizing the tours.
"There is a long history of discrimination against ethnic minorities. I'm glad that Jefferey organised tours to give us a chance to clear the misunderstanding up," said the 46 year-old restaurant owner whose husband is from Ghana, Africa.
Gordon Mathews, chair of the Department of Anthropology at the Chinese University of Hong Kong and the author of Ghetto at the Center of the World: Chungking Mansions, Hong Kong, also applauded Mr. Andrews.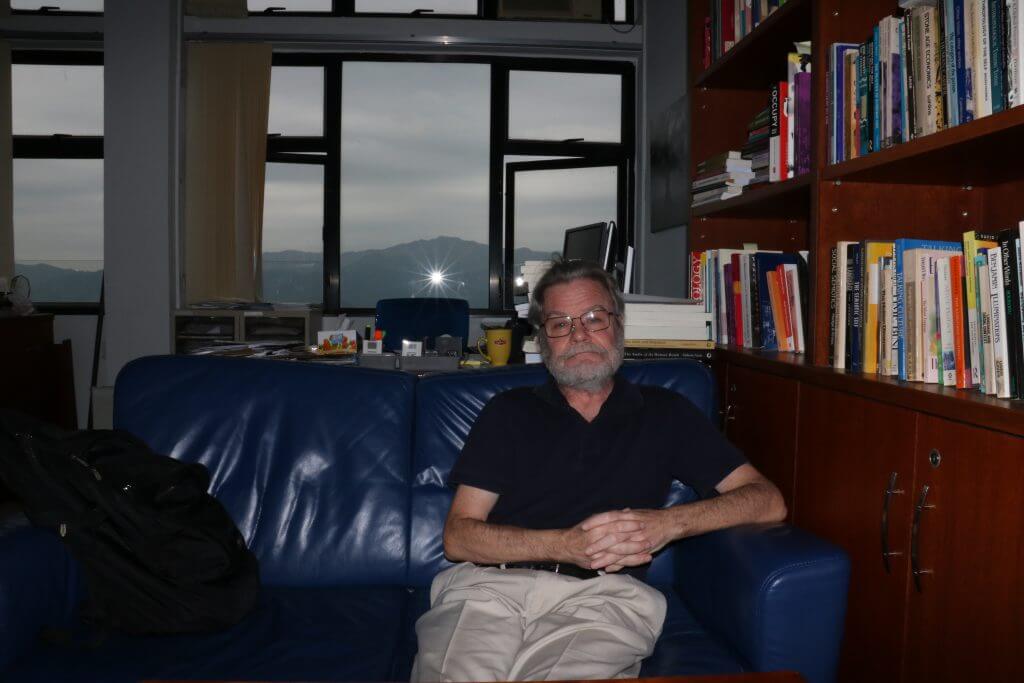 "The locals are showing more acceptance to ethnic minorities than I've ever seen. What Jeffrey and his peers have done is beautiful," Mr. Mathews said.
Mr. Andrews is pleased to see how the Hong Kong people have opened up to different ethnic groups, much more so, he believed, then they used to.
"I went to segregated local schools. I was not allowed to learn with the locals. Instead, we the ethnic minorities had lessons separately. We were taught French as a second language instead of Chinese. I learned my Cantonese on the football pitch, I've had a hard time blending in," he said.
Mr. Andrews believes that language barrier is a big problem leading to discrimination towards ethnic minorities. He has seen many cases where miscommunication is the cause of unfairness. The social worker now speaks fluent Cantonese, English, Hindu and a bit of Tamil. His language proficiency has made him a perfect bridge between his clients and the authority.
"I still cannot read Chinese though, I need to rely on others to help my clients too," said Mr. Andrews as he picked a real estate agent name card from the pile of paperwork on his desk, not knowing what is written on it.
His phone kept buzzing with occasional phone calls seeking his advice and counselling. He admitted that the work is tiresome, but he remains passionate.
"The most rewarding part of the experience is when you see the change in people's lives and know that you did it." Many thank you cards are pinned on his board and hand drawn portraits of him are stacked behind his desk.
To maintain a work-life balance, he enjoys playing Xbox and singing karaoke with his friends. Next to his workspace, there is a television and a cozy sofa frequented by his friends of different races.
Vivek Mahbubani, who often conducts interviews and promotes ethnic minorities with Mr. Andrews, believes his work can inspire the next generation of ethnic minorities advocates.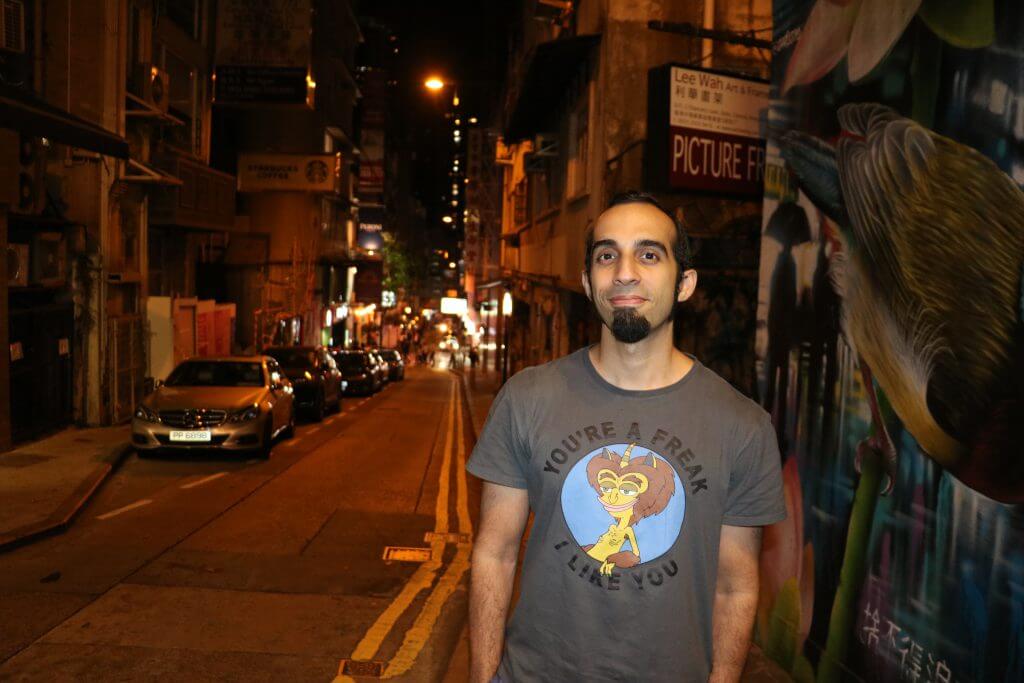 "He got the empowerment that made people interested in knowing more about him, and he has put into practice the saying of "actions speak louder than words," said the Indian comedian.
Mr. Andrews got married recently, but he is not in a rush to have children yet. "At the moment, I cannot stop what I'm doing. Promoting ethnic minorities and making the society really bonding, is my priority," he said with determination.
Mr. Andrews made his way up a dark spiral staircase to the rooftop of Chungking Mansions. From there, he surveyed the magnificent Tsim Sha Tsui skyline. Located in the heartbeat of Hong Kong, he felt the community deserves more credit.