Policy Address 2021 Key Takeaways: developing a metropolis and upholding 'one country, two systems'
By: Jasmine Tse、Janice Lo

Edited by: Simran Vaswani

2021-10-06
Chief Executive Carrie Lam Cheng Yuet-ngor's fifth and final policy address of her current term surpassed last year's to become the lengthiest address ever.
Reading her 80-page policy blueprint over a record span of two hours and 38 minutes, Lam spoke about her government's commitment to the 'one country, two systems' principle and introduced the usual extensive list of economic and social measures. 
Here are five key takeaways from her speech today:
1.Increasing housing supply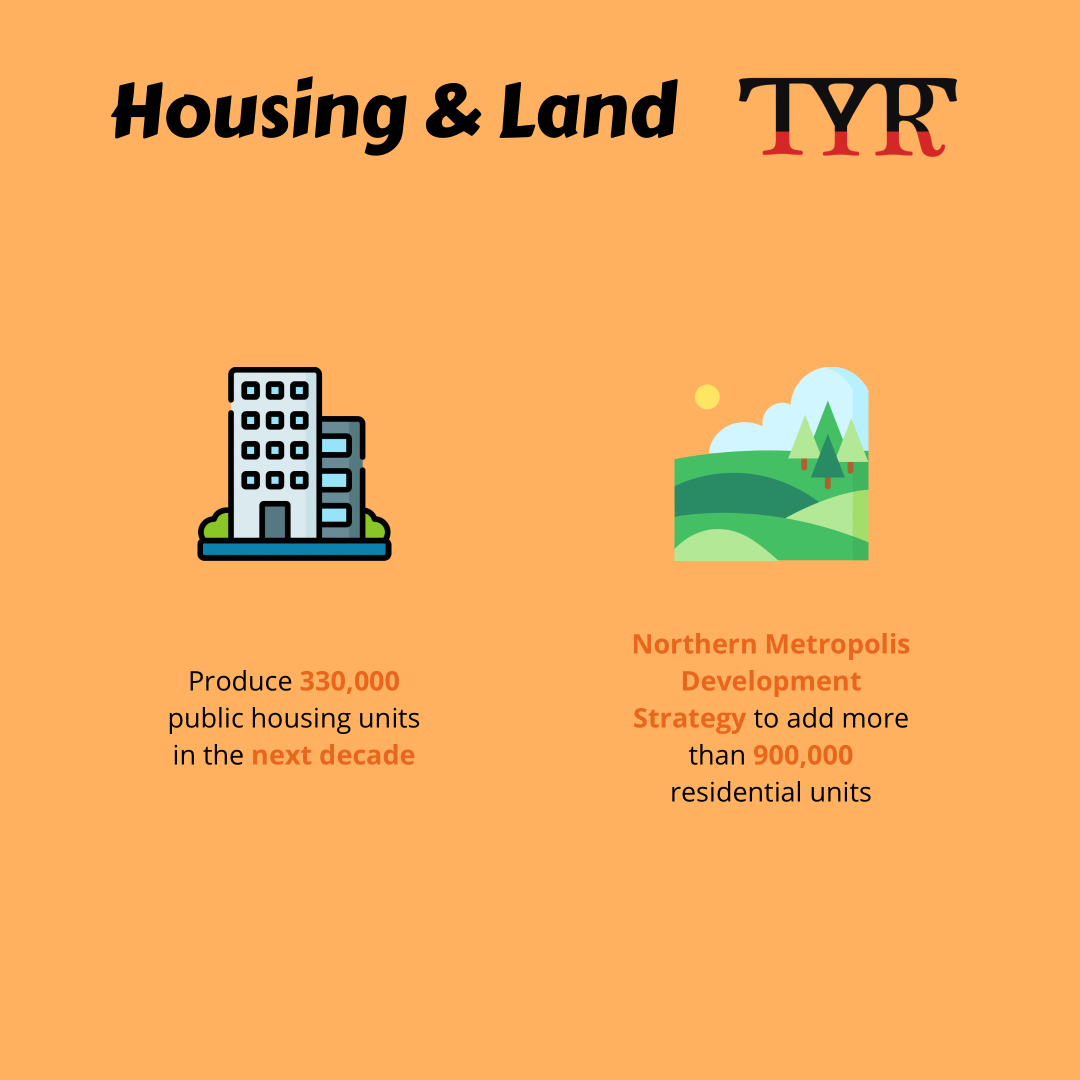 Lam said the government identified 350 hectares of land to produce 330,000 public housing units over the next 10 years, a slight increase from last year's figures. 
Lam also announced the Northern Metropolis Development Strategy, a project to transform 30,000 hectares of the northern part of Hong Kong into a metropolitan area. Lam said the completion of the project will contain more than 900,000 residential units — including the  existing 390,000 — to accommodate about 2.5 million people.
However, local advocacy groups were disappointed by the policy address' lack of plans in addressing housing needs in subdivided flats.
2.  Bolstering Hong Kong's position as an international hub
Noting the financial services industry as "an important pillar" of Hong Kong's economy, Lam aims to better position the city in bridging mainland China's market with the international market by improving the stock exchange's listing regime and expanding offshore business to using yuan currency. 
Lam seeks to further foster the city's status in international trade by forming closer relations with the Association of Southeast Asian Nations and seeking to join the Regional Comprehensive Economic Partnership.
Lam also pushed for Hong Kong to become a leader in legal and dispute resolution within the Asia-Pacific. The Department of Justice will organise the Greater Bay Area's legal professional exam and allow Hong Kong enterprises registered in Qianhai to adopt Hong Kong law.
"The rule of law in Hong Kong provides reassurance to Mainland and international investors when conducting business transactions and resolving commercial disputes in Hong Kong," Lam said.
3.  Restructuring the government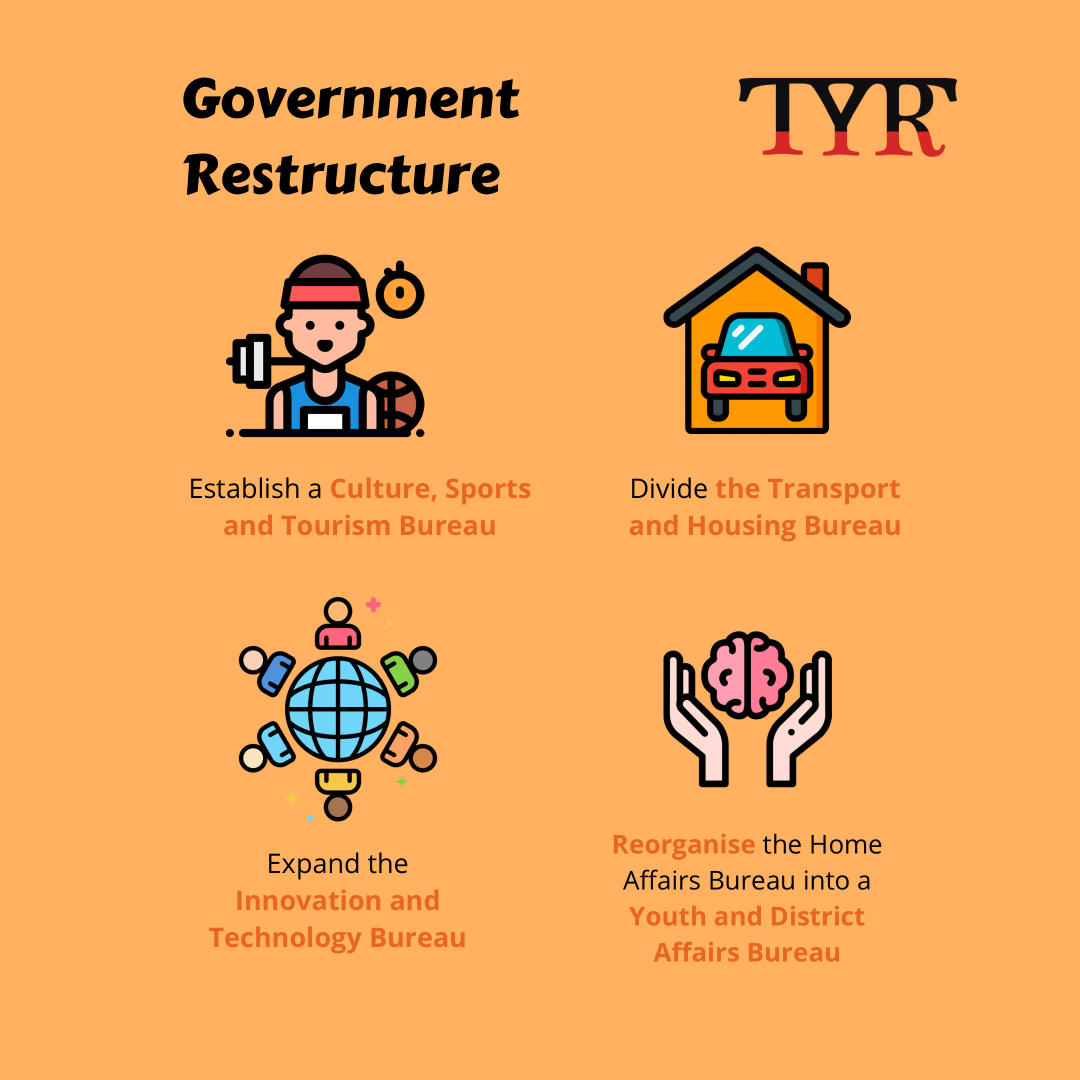 Lam introduced proposals for her successor to consider and implement in restructuring the government.
Her proposals consist of establishing a Culture, Sports and Tourism Bureau to consolidate the culture portfolio and creative industries, splitting up the Transport and Housing Bureau, expanding the Innovation and Technology Bureau to promote the city's industrialisation and reorganising the Home Affairs Bureau into a Youth and District Affairs Bureau.
"The above views are only intended to stimulate further thought," Lam said, leaving the changes and adoptions to be made by the next chief executive.
4. Striving for carbon neutrality by 2050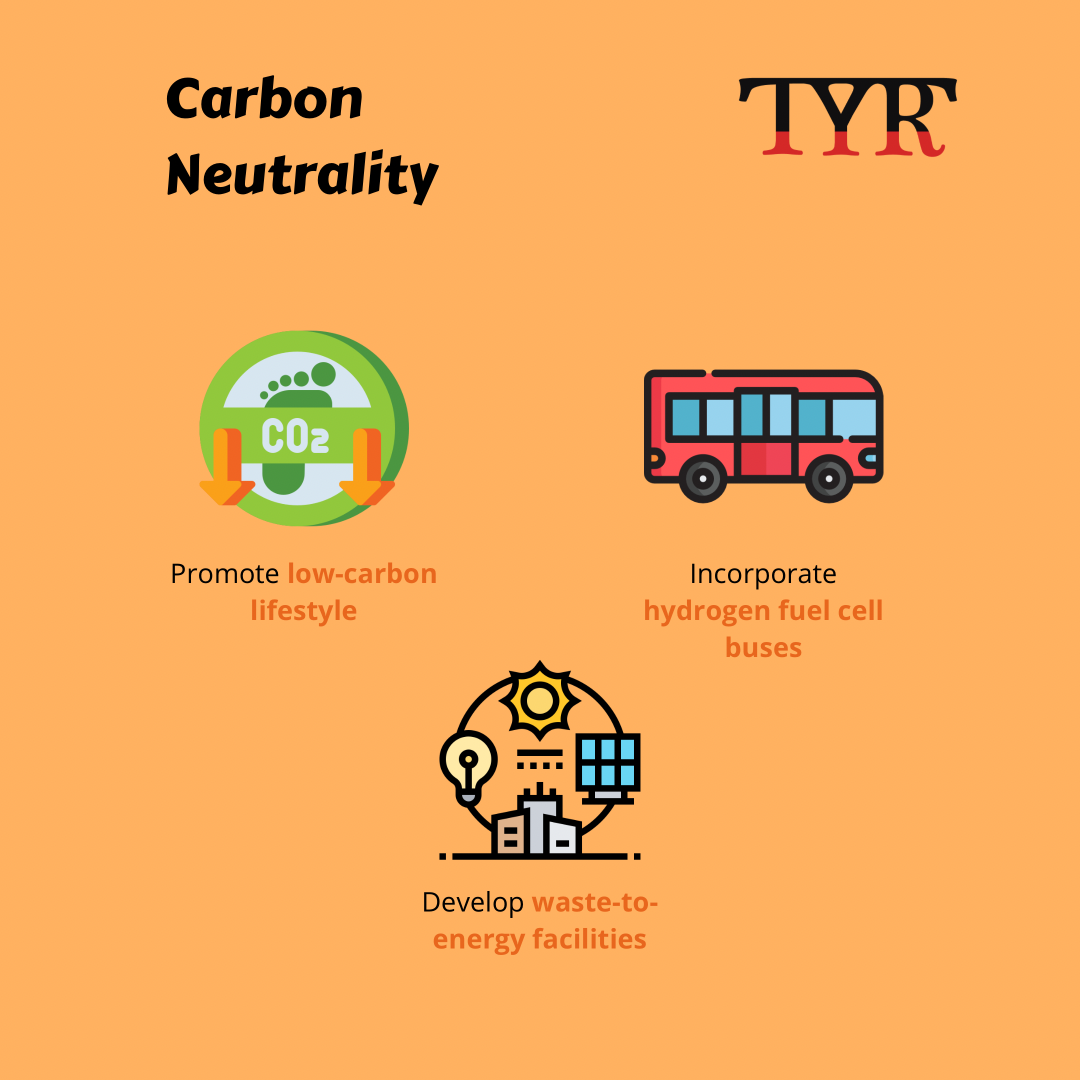 Continuing her plans from last year's address, Lam aims to reach carbon neutrality by targeting three primary sources: electricity generation, the transport sector and waste management.
Strategies include phasing out the use of coal in power generation, promoting a low-carbon lifestyle, incorporating hydrogen fuel cell buses and developing waste-to-energy facilities.
"In 2020, the Chief Executive pledged to achieve carbon neutrality before 2050, making Hong Kong the first city in China with a time-specific carbon neutrality goal," Lawrence Iu, the lead of HK 2050 is Now, a platform to push for the city's decarbonisation by 2050, wrote in a press release published today. Without acting immediately, "Our city will suffer from more heatwaves, storm surges, and extreme weather events."
The city's 2050 deadline is 10 years ahead of mainland China's goal for carbon neutrality.
5. Improving the "One Country, Two Systems" practice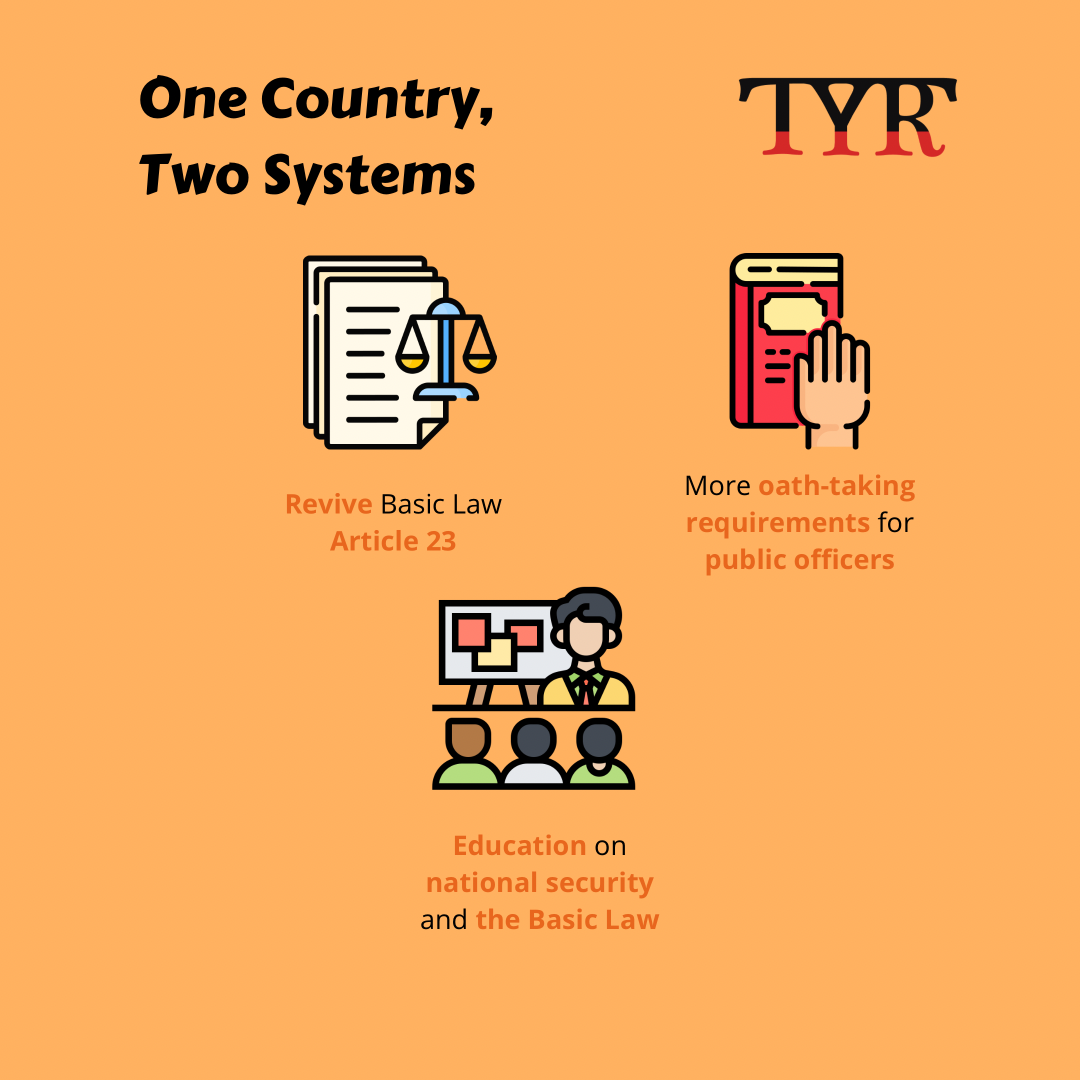 Lam affirmed the government's "unwavering determination to uphold the 'One Country, Two Systems' principle" in accordance with President Xi Jinping's speech at the Communist Party's centenary celebration on July 1. 
While she praised the promulgation and implementation of the National Security Law, Lam said further changes to the governance system would be made to "resolve the problems at root and restore order from chaos." 
This includes reviving Article 23 of the Basic Law, reviewing existing legislation to combat fake news, implementing more oath-taking requirements for public officers and increasing education on national security and the Basic Law.
Tens of thousands of Hongkongers have migrated since the National Security Law was implemented last June as Beijing tightened its grips on the city. Although, a senior Beijing official has denied the migration is due to the legislation, as reported by the South China Morning Post.
"So long as the HKSAR firmly observes and upholds the principle of "One Country" and fulfils the requirement of "patriots administering Hong Kong", the "Two Systems" will definitely thrive and flourish, and Hong Kong will continue to be cherished by our country," Lam said.